DISCLOSURE: AS AN AMAZON ASSOCIATE I EARN FROM QUALIFYING PURCHASES.
THIS POST MAY CONTAIN AFFILIATE LINKS, MEANING, AT NO ADDITIONAL COST TO YOU, I EARN FROM QUALIFYING PURCHASES. AFFILIATE LINKS ARE MARKED WITH #ad. "I" IN THIS CASE MEANS THE OWNER OF FILMDAFT.COM. PLEASE READ THE FULL DISCLOSURE FOR MORE INFO.
Did you know that you don't have to manually create and track masks with the pen tool in Adobe After Effects if you've already created a RotoBrush selection?
Instead, you can quickly and easily create keyframed masks from a subject/object you've already rotoscoped. The trick is to use the auto-trace function.
In this illustrated guide, you'll see the process broken down into eight easy steps. If you already know how to use the rotoscope tool, you can jump directly to step 5.
I've also created this video, that explains the process after the rotoscoping part:
And here's the breakdown in more detail:
1. Duplicate the layer you want to rotoscope. Call the new layer something with 'roto.'
2. Double-click on the new roto layer to work directly on the layer (as the rotoscope tool doesn't work in the composition panel)
3. Pick the RotoScope brush tool in After Effects and paint over the subject you want to rotoscope out.
4. Track your subject (by pressing 'space' on your keyboard) with the rotoscope tool. Refine to taste.
5. Go to Layer -> Auto-trace.
6. The auto trace panel opens up. Start with the default settings and hit OK.
7. A new auto-traced layer is created with a keyframed mask using the data from the RotoBrush track you created.
8. You can now copy the keyframed mask-data to all the layers you want.
That's it really. I hope you found this tip helpful. If you got any questions let me know in the comment section below.
---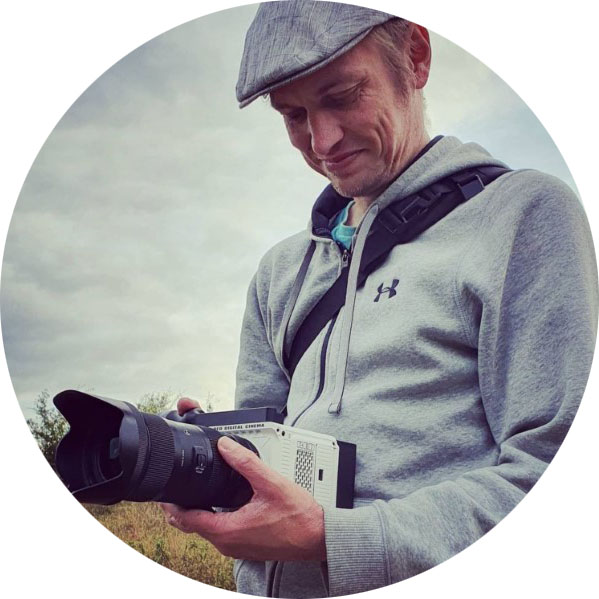 About the author:
Jan Sørup is a videographer and photographer from Denmark. He owns filmdaft.com and the Danish company Apertura, which produces video content for big companies in Denmark and Scandinavia. Jan has a background in music, has drawn webcomics, and is a former lecturer at the University of Copenhagen.