DISCLOSURE: AS AN AMAZON ASSOCIATE I EARN FROM QUALIFYING PURCHASES.
THIS POST MAY CONTAIN AFFILIATE LINKS, MEANING, AT NO ADDITIONAL COST TO YOU, I EARN FROM QUALIFYING PURCHASES. AFFILIATE LINKS ARE MARKED WITH #ad. "I" IN THIS CASE MEANS THE OWNER OF FILMDAFT.COM. PLEASE READ THE FULL DISCLOSURE FOR MORE INFO.
I use Adobe Premiere Pro and Adobe After Effects on a daily basis and together they make a strong team when it comes to video editing and post-production.
If you're unfamiliar with the Adobe Creative Cloud, which includes After Effects and Premiere Pro among other excellent programs, it can get a bit confusing as to which program does what exactly.
And the main question I often see is whether you can use Adobe After Effects for video editing?
The short answer is: yes you can Adobe After Effects (AE) for video editing. The program shares a lot of the features, you usually find in Non-Linear Editors (NLEs) such as Premiere Pro and Final Cut. But in AE you can do a lot more when it comes to special effects than are possible in NLEs. That being said, editing a video is a lot easier in a dedicated NLE. Also, working with audio and sound effects are easier in an NLE, due to a different layout and user interface.
That was a lot of info. So let's go into more detail about After Effects and Premiere Pro below.
What is Adobe After Effects?
So what exactly do you use After Effects for?
Adobe After Effects is a versatile program for producing visual effects in video post-production.
As the name implies, Adobe After Effects is thought of as a way to add visual effects after you've edited your footage in Adobe Premiere Pro.
Whether you want to do something simple as animating a 2D title effect for a video introduction, creating a lightsaber effect or building a 3D-world After Effects can do it.
After Effects has great compositing tools, which enable you to combine multiple layers, videos, and images to create your own worlds.
It is easy to shoot a scene with a camera yourself, and then add tracking markers in 3D space so that you can insert text, graphics or even a Tie Fighter if you want.
You can also do advanced 3D planar tracking, green screen keying and rotoscoping.
Another cool thing is, that you can use third-party plug-ins in AE, which makes the program even more powerful.
Some of these plug-ins are pretty expensive, but you can get a lot of really cool high-quality plug-ins, which are available for free.
As an example of what you can easily do in After Effects, here's a quick and fun experiment I did a couple of days ago to see if I could recreate the Mind Flayer from the series Stranger Things:
After Effects works in similar ways to video editing programs such as Premiere Pro and Final Cut.
For example, you can work non-destructive with your footage, you can use multiple layers for both audio and video, you can do color correction and color grading, you can work with effects and transitions for both video, audio, motion graphics and text.
I use After Effects on a daily basis for anything from creating simple titles and similar motion graphics to creating 2D animated explainer videos and 3D special effects.
What is Adobe Premiere Pro?
Adobe Premiere Pro is a video editing application designed for… well, video editing.
It is designed for arranging and editing your video footage in a non-destructive way, i.e. you can cut up your video footage and add/remove effects, without it affecting the original files.
Adobe Premiere Pro is a Non-Linear Editor (or NLE), which means you can arrange and rearrange your footage in a non-linear way by placing video and audio on tracks on top of each other.
Compare this to the old linear Windows Movie Maker, where you could only place a video clip before or after another video clip. The video editing features you find in the online YouTube video editor is also still linear.
Non-linear editing is a breeze to work with and makes it much easier to work with video and audio – from the first rough cut to the final assembled video production.
Furthermore, you can also add visual effects, text, motion graphics and more.
Basically you can do anything in Premiere Pro in terms of basic to advanced video editing – from cutting up and arranging your footage, to working with multiple camera angles, color correction and color grading, audio mixing and much more.
It's when you want to start working with advanced effects and 3D scenes, that you need to take your project into After Effects.
After Effects vs Premiere Pro. So what is the difference?
While Premiere Pro is excellent for video editing After Effects shines when it comes to creating advanced visual effects for your footage. The two programs complement each other in that way.
And if you use Adobe Creative Cloud you can even open footage in After Effects for extra effects manipulation directly from your timeline in Premiere Pro.
Not only that, but the programs are also well integrated with Photoshop and Adobe Illustrator.
---
---
I often find myself with all four programs open at the same time. I might have illustrator open to quickly go change a vector for use in motion graphics. And I use Photoshop for creating textures for integrating into 3D visual effects scenes.
So while it is technically possible to make a video from start to finish in both After Effects and Premiere Pro, each program has a different set of features and a different user interface.
Premiere Pro has great editing tools and a great layout for cutting and arranging video, while AE has great tools for advanced effects.
But what about Final Cut?
I often see the question, if Premiere Pro or Final Cut is better.
If you don't know, Final Cut is an NLE similar to Premiere Pro.
If you're on PC the answer is easy, because Final Cut can only be used on a Mac.
That's another nice thing that is nice about Premiere Pro: it is cross-platform, i.e. you can use Premiere Pro on both systems.
While you can do a lot of the same things in both programs, I must say, that the integration with After Effects makes Premiere Pro a much more powerful choice.
Is Adobe After Effects and Premiere Pro Difficult to use?
Both Premiere and After Effects can seem a bit daunting when you first open them.
And it does take a bit of time to get to know each program. But they are not more difficult to learn than any other NLEs on the market like Final Cut or similar.
When you download each program, Adobe has some great beginner tutorials, which are included. And if you need extra help, go search on YouTube, and you'll find anything you'll ever need.
If you still have questions, Adobe also has an official forum for all the programs, where you can find answers to most questions.
Pricing
If you want to use Adobe Premiere Pro or After Effects you need to buy a subscription.
You can pay for a single month or subscribe for a whole year, which makes the monthly cost go down.
If you license just Premiere Pro or After Effects then you can get each program for approximately $21 a month (annual subscription).
But if you need both, it doesn't make much sense not to get the full Creative Cloud Plan subscription because the difference in price is so small.
And for a few extra bucks a month you get access to the whole package, which includes Photoshop, Lightroom, Illustrator, InDesign, Audition, Media Encoder and much more.
You can find the current pricing for each program here.
If you're a student or a teacher you can get a significant discount. Basically you pay approximately the same for the whole Adobe Creative Cloud with all applications, as the rest of us mere mortals have to pay if we were to license just a single program.
However, there's also a free trial period for each program, so that you test it out for yourself.
And if you sign up, you even get one month free of Adobe Stock, which is Adobes vast library of stock photos, stock videos, vectors, templates for Illustrator and InDesign and more.
Conclusion
I hope this article will help you get a better idea of the differences and similarities between Premiere Pro and After Effects.
Both Adobe Premiere Pro and After Effects are totally worth it. I use them every day for all sorts of projects, from simple video editing tasks to creating animated explainer videos and advanced visual effects.
The two programs complement each other in so many ways and are well integrated into a single workflow.
If you plan to get both, you should opt for the full Adobe Creative Cloud instead.
For an approximately extra $10-11 per month (annual subscription) more you'll get full access to the whole package including Photoshop, Lightroom, Illustrator and so many more, which is totally worth the few extra bucks.
And the extra programs will let you do even more for your video production in Premiere and AE.
---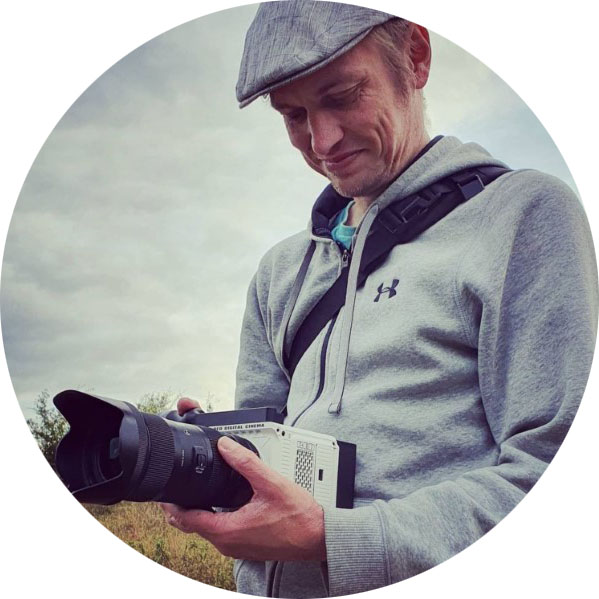 About the author:
Jan Sørup is a videographer and photographer from Denmark. He owns filmdaft.com and the Danish company Apertura, which produces video content for big companies in Denmark and Scandinavia. Jan has a background in music, has drawn webcomics, and is a former lecturer at the University of Copenhagen.