DISCLOSURE: AS AN AMAZON ASSOCIATE I EARN FROM QUALIFYING PURCHASES.
THIS POST MAY CONTAIN AFFILIATE LINKS, MEANING, AT NO ADDITIONAL COST TO YOU, I EARN FROM QUALIFYING PURCHASES. AFFILIATE LINKS ARE MARKED WITH #ad. "I" IN THIS CASE MEANS THE OWNER OF FILMDAFT.COM. PLEASE READ THE FULL DISCLOSURE FOR MORE INFO.
One of the things, that makes Adobe After Effects so powerful is the number of third-party plug-ins, which are available, which makes it even more versatile.
And the cool thing is, that a lot of these incredible plug-ins are totally free. So I decided to make a list of free plug-ins for AE.
3D Lighting and Shading
Normality by Stefan Minning is a powerful plug-in, which lets you create advanced relighting and shading in 3D space.
Animation Plug-ins for 2D/3D and Text
Action FX Builder from Motion Factory is a 2D animation plugin for creating cartoon-style visual effects. You can create things like fire, water, smoke, explosions and more. And it comes with a lot of cool presets, you can tweak to your liking. You need to install the Motion Factory Plug-In, which is also free, for it to work.
Animation Composer by MisterHorse is an awesome tool for easily adding in/out transitions and give life (like bouncing, scaling, shaking, rotation and overshoot) to animated scenes and characters – both 2D, 3D, and text. But it's not just for animation. You can even use it to make the popular zoom and rotation transitions for regular video footage. Plus, it comes with a lot of royalty-free sound effects (such as swooshes) as well. You can even buy more cool transitions and sound-effects from their vast library of effects. If you're regularly making videos for YouTube (maybe you're a vlogger or similar) and you need a lot of modern transitions, it's so cool to have it all in one plug-in instead of having to buy and install a lot of transition packs, which can be a hassle to use.
DUIK Bassel is a powerful tool for easily rigging your own 2D animated characters. You can rig any type of character you want, and it is already set up for humans and animals. It's easy to create both jointed and elastic characters and it even comes with pre-animated walk-cycles.
Type Builder is a cool plugin for creating high-quality text animation and typography. It's easy to use, versatile and saves you from buying a lot of motion graphics packs for your typography animations. You need to install the Motion Factory Plug-In, which is also free, for it to work.
Omino Suite
Omino Suite is a great little collection of plug-ins for easier motion graphics animation in After Effects. I especially love the Snake plug-in, which makes it easier to animate a graphics vector object along a path.
Color Manipulation
Color Vibrance Plug-in by Video CoPilot lets you quickly add an intense hot vibrant look to your footage. Great for creating hot-looking solar flares, hot glowing lightning and more.
Reflections
Reflection by Video CoPilot is a nice plugin, which lets you easily create good looking reflections to 2D and 3D space. It gives you a lot of extra control over reflections within AE.
Sci-Fi Effects
Hi-Tech HUD Builder is a great plug-in if you want to create good looking HUDs for your sci-fi short or feature film. You can create all kinds of cool looking effects like complex HUD circles, holograms, icons, infographics, various shapes and pointers, loading bars, equalizers, keyboard interfaces, text and numbers, titles, warning and alarm effects and more. You need to install the Motion Factory Plug-In, which is also free, for it to work.
Ugly Box from Digital Anarchy is a fun plug-in if you want to make your subject look ugly. Got a beautiful looking friend, who needs to look a lot older for your short film? Then Ugly Box is the way to go. Ugly Box is based on the award-winning Beauty Box, which is used in a lot of film and tv productions to make subjects look younger.
Lightsaber and Star Wars Effects
The Saber plug-in from Video CoPilot is a must-have tool if you want to create the famous lightsaber effect from Star Wars. But it is capable of SO much more. You can create anything from flammable logos to electric currents to laser blasts and more. It even has the ability to add a cool realistic glow or light-wrap effect from the lightsaber to your footage.
Free Star Wars Model Pack, also available from Video CoPilot, is a great pack with 3D objects from Star Wars, that you can put in your scene. You get a Tie Fighter, an X-Wing, Imperial Corridor Pieces, an R2-Unit, a BB-Unit, different lightsaber models and more. Note for this to work properly, you need to buy the Element 3D plug-in if you do not already own it. But it is a must-have plug-in for AE if you want to work with 3D objects in your film.
Particles
Particle Builder from Motion Factory is a great free plugin for creating realistic particle effects in AE. While not as versatile as something like Trapcode Particular, the plug-ins come with a lot of cool presets, which you can tweak to your liking. And it's totally free. You need to install the Motion Factory Plug-In, which is also free, for it to work.
Scripts for a Better Workflow
Normalize Track is a great tool that lets you easily rescale or normalize your scene in AE after tracking. So no more dropping in your 3D element and have your model be ridiculously small or large. If you often use camera track and 3D in AE this one will save you A LOT of time and frustration.
True Comp Duplicator is an awesome little script, which duplicates the entire composition hierarchy including sub comps. This is great because it creates a totally independent composition including sub comps, which points to the new comp. That means that any changes made to the duplicated sub comps don't affect the original comp because they're totally independent.
---
I will keep updating this list, as I find more awesome free plug-ins.
So feel free to reach out in the comment section or throw me an email if you know of a good plug-in, which you think should be on the list.
---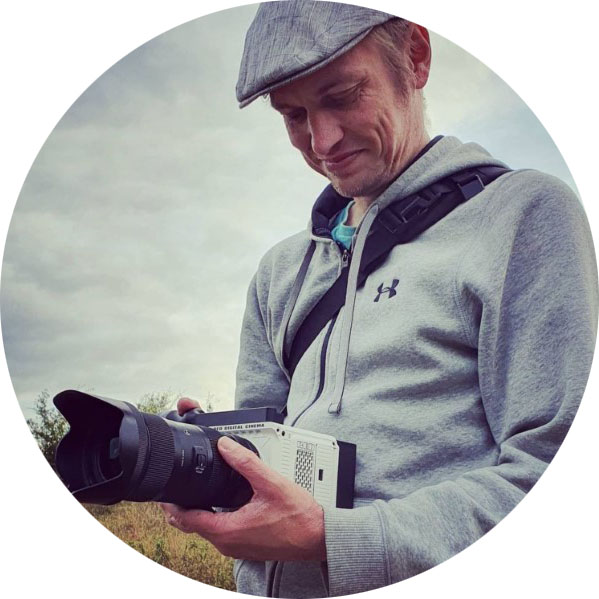 About the author:
Jan Sørup is a videographer and photographer from Denmark. He owns filmdaft.com and the Danish company Apertura, which produces video content for big companies in Denmark and Scandinavia. Jan has a background in music, has drawn webcomics, and is a former lecturer at the University of Copenhagen.