DISCLOSURE: AS AN AMAZON ASSOCIATE I EARN FROM QUALIFYING PURCHASES.
THIS POST MAY CONTAIN AFFILIATE LINKS, MEANING, AT NO ADDITIONAL COST TO YOU, I EARN FROM QUALIFYING PURCHASES. AFFILIATE LINKS ARE MARKED WITH #ad. "I" IN THIS CASE MEANS THE OWNER OF FILMDAFT.COM. PLEASE READ THE FULL DISCLOSURE FOR MORE INFO.
I've always been a huge fan of cinematographer Roger Deakins.
His work is always of extremely high standards, and the way he captures images and communicates with lights, shadows, and effects is simply extraordinary.
And how he can adapt to vastly different genres and still maintain that high-level quality is astounding; there sure is a long way from Fargo to Sicario to Jarhead to Blade Runner 2049 to 1917 in terms of cinematic aesthetics.
After winning his second Oscar for his work on the movie 1917 (the first one was for Blade Runner 2049), I became interested in how he could pull off that one-shot feel in the movie.
So I started browsing for info and stumbled upon a few very interesting interviews with Mr. Deakins that I thought I'd share here.
The first interview is from ARRI, specifically about 1917 and the Arri Mini LF of which Deakins got three prototypes "to play with" during the recording of the movie.
Amongst other things, Deakins talks about how the immersive camera movements in the film wouldn't have been possible without the Arri Mini LF. And you get to see some cool behind-the-scenes footage of Deakins in action.
Have a look for yourself:
The second interview comes from the film review site Rotten Tomatoes.
In this interview, Deakins shares insights about his work throughout his incredible career, from his work on the dystopic Nineteen Eighty-Four to 1917.
It's an amazing treasure trove of Deakins walking us through his ideas and motivations behind a lot of scenes that have now become film school curriculum (or at least should be!). See for yourself:
The third interview is from The Hollywood Reporter.
Here Deakins talks about some of his work in Blade Runner 2049 as well as the shift from working with film cameras to working with digital cameras:
The visuals in Blade Runner 2049 blew me away, and I've spent hours reading interviews on the cinematography in this movie.
One of the things Deakins is known for is his use of ring lights. And I'm not talking about your ordinary ring lights for beauty and make-up videos here, but huge circles of 256 300-watt Arri fresnels!
Here's a link to an interesting written interview with some amazing pictures by ARRI where Deakins' gaffer, Bill O'Leary, talks about the incredible complex lighting setups in Blade Runner 2049.
And here's an in-depth article from PremiumBeat on how Blade Runner 2049 was lit.
What is your favorite work by Deakins, and why? Feel free to share in the comments.
---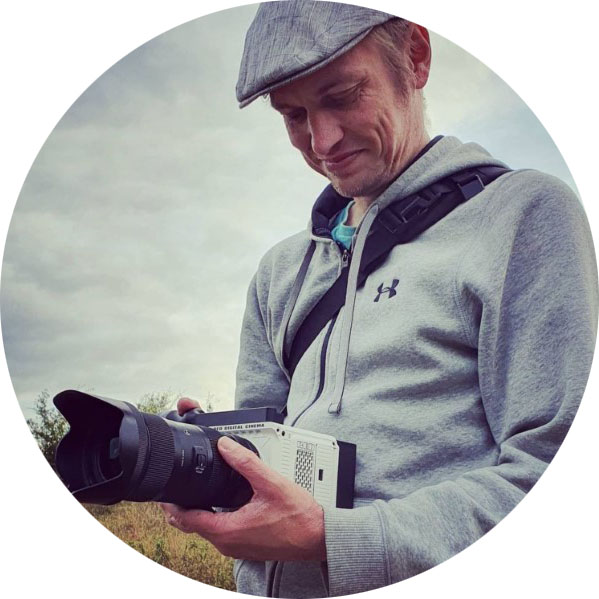 About the author:
Jan Sørup is a videographer and photographer from Denmark. He owns filmdaft.com and the Danish company Apertura, which produces video content for big companies in Denmark and Scandinavia. Jan has a background in music, has drawn webcomics, and is a former lecturer at the University of Copenhagen.