DISCLOSURE: AS AN AMAZON ASSOCIATE I EARN FROM QUALIFYING PURCHASES.
THIS POST MAY CONTAIN AFFILIATE LINKS, MEANING, AT NO ADDITIONAL COST TO YOU, I EARN FROM QUALIFYING PURCHASES. AFFILIATE LINKS ARE MARKED WITH #ad. "I" IN THIS CASE MEANS THE OWNER OF FILMDAFT.COM. PLEASE READ THE FULL DISCLOSURE FOR MORE INFO.
I grew up watching Western movies together with my dad. He loved a good Western (mostly old John Wayne movies), and so do I.
Nothing can top the adrenaline and excitement that comes with watching a Western, and there's just something about those rugged frontiers, crazy outlaws and lonely strangers.
Maybe it's because the stories of the Wild West still instills us with a feeling of adventure and a nostalgic sense of freedom?
So I decided to make a list of my favorite Westerns.
Here are 30 of the best Westerns of all time, from classics of the genre to newer movies that put a modern twist on its conventions. And, of course, some great Spaghetti Westerns as well.
1. The Good, the Bad, and the Ugly (1966)
"There are two kinds of people in the world, those with guns and those that dig. You dig?"

The Good
Genre: spaghetti Western
Director: Sergio Leone
Screenwriters: Age & Scarpelli, Sergio Leone, Luciano Vincenzoni
Starring: Clint Eastwood, Eli Wallach, Lee Van Cleef
Description: During the Civil War, a sadistic mercenary nicknamed Angel Eyes (Lee Van Cleef) is on the hunt for a missing cache of Confederate gold. The bounty hunter "Blondie" (Clint Eastwood) forms an uneasy alliance with a Mexican bandit Tuco (Eli Wallach) to get to the gold as well. With all three knowing just one piece of the relevant information to get the gold, they race against each other to recover the hidden stash while war rages on around them.
Everything comes together perfectly in the third installment of the Leone "Dollars" trilogy — from the music to the cinematography and the amazing cast. And it features probably the most famous Mexican stand-off scene of all time.
If you're into filmmaking yourself, check out this article on the Kuleshov effect and how it's used in this movie.
2. Tombstone (1993)
I'm Your Huckleberry…. Why Johnny Ringo, you looked like someone just walked over your grave.

Doc Holliday
Genre: Western, Historical Fiction
Director: George P. Cosmatos
Screenwriter: Kevin Jarre
Starring: Kurt Russell, Val Kilmer, Sam Elliott, Bill Paxton, Powers Boothe, Michael Biehn, Dana Delany. Narrated by Robert Mitchum.
Description: After successfully ridding Dodge City of outlaws, Wyatt Earp (Kurt Russell) and his brothers, Virgil (Sam Elliot) and Morgan (Bill Paxton), move to Tombstone, Arizona to lay low and get rich. He also meets his old friend Doc Holliday (Val Kilmer).
But a group of outlaws called "The Cowboys" make trouble in the town, and the brothers and the Doc have to act as the law to clean up the town. Then tensions lead to the famous shootout at The O.K. Corral.
Tombstone is a great Western, and in my humble opinion, it's Val Kilmer's best performance to this day! His encounters with gunslinger Johnny Ringo (Michael Biehn) throughout the story are amazingly acted by both Kilmer and Biehn.
If you also love Doc Holliday, check out the best Doc Holliday quotes from Tombstone here.
3. Young Guns (1988)
You know… Sir, I do admire you, and I sure would like to touch the gun that's gonna kill Billy the Kid.

Billy the Kid
Genre: Biographical Western, Action
Director: Christopher Cain
Screenwriter: John Fusco
Starring: Emilio Estevez, Kiefer Sutherland, Lou Diamond Phillips, Charlie Sheen, Dermot Mulroney, Casey Siemaszko, Terence Stamp, Terry O'Quinn, Brian Keith, Jack Palance
Description: In 1878, on the American frontier, John Tunstall (Terence Stamp), a distinguished British gentleman and farmer, employs downtrodden youths to tend his herd and tries to improve their lives by teaching them more civil behaviors.
The group includes Doc Scurlock (Kiefer Sutherland), Richard Brewer (Charlie Sheen), Chavez y Chavez (Lou Diamond Phillips), and more. When they save young William "Billy the Kid" Bonney (Emilio Estevez) getting out of trouble, he joins the group as well.
When Tunstall is gunned down by rival cattle farmer Lawrence Murphy (Jack Palance). As the local sheriff is one of Murphy's men, no justice is served. So the ragtag group of cowboys set out in search of vengeance for their beloved mentor and friend.
Young Guns is a great film that I've watched many times as a teenager.
4. A Fistful of Dollars (1964)
"When a man's got money in his pocket, he begins to appreciate peace."

The Stranger
Genre: Spaghetti Western
Director: Sergio Leone
Screenwriters: Adriano Bolzoni, Mark Lowell, Victor Andres Catena, Sergio Leone
Starring: Clint Eastwood, Marianne Koch, Johnny Wels
Description: A nameless stranger, later known as the Man With No Name (Clint Eastwood), arrives in a town on the U.S.-Mexico border ripped apart by a bloody rivalry between two smuggling families. Sensing an opportunity to make money, the Stranger pits the two families against each other, earning him the ire of Ramon Rojo (Johnny Wels). However, his somewhat selfish motives get complicated when he gets to know the townspeople caught in the crossfire, including the beautiful Marisol (Marianne Koch).
Leone's take on the famous Japanese samurai movie Yojimbo (directed by Akira Kurosawa), and the first installment in the "Dollars" trilogy, was the movie that brought Eastwood to fame on the big screen as the 'Man With No Name'.
5. Unforgiven (1992)
"I'll see you in hell, William Munny."

Little Bill
Genre: revisionist Western
Director: Clint Eastwood
Screenwriter: David Webb Peoples
Starring: Clint Eastwood, Gene Hackman, Morgan Freeman
Description: Reluctant William Munny (Clint Eastwood) thought he'd left his days as an outlaw behind him, but he's recruited as a bounty hunter by The Schofield Kid (Jaimz Woolvett) for one last job to get the money to save his farm. William and old friend Ned (Morgan Freeman) join The Kid to get the bounty, but sadistic sheriff Little Bill (Gene Hackman) stands in their way.
6. For A Few Dollars More (1965)
"I generally smoke just after I eat. Why don't you come back in about ten minutes."

Colonel Mortimer
Genre: Spaghetti Western
Director: Sergio Leone
Screenwriters: Luciano Vincenzoni, Sergio Leone, Sergio Donati
Starring: Clint Eastwood, Lee Van Cleef, Gian Maria Volonté, Klaus Kinski, Mara Krup,
Description: It's been eighteen months since the deadly confrontation in A Fistful of Dollars (1964). This time the solitary stranger turned pro bounty hunter Manco a.k.a. the Man With No Name (Clint Eastwood), team up with the hawk-eyed marksman, Colonel Douglas Mortimer (Lee Van Cleef), to catch the dangerous escaped convict called El Indio (Gian Maria Volonté). El Indio and his gang plan on robbing the Bank of El Paso. It all culminates (as it should in any good Western movie) with a bloody showdown at high noon. But can the two bounty hunters trust each other or are there hidden agendas involved as well?
This is Leone's second installment in the "Dollars" trilogy (a.k.a. the Man With No Name Trilogy or the Blood Money Trilogy) and a must-see for any fans of Leone and Eastwood.
7. Dances with Wolves (1990)
"I was just thinking that of all the trails in this life, there are some that matter most."

Kicking Bird
Genre: Western
Director: Kevin Costner
Screenwriter: Michael Blake
Starring: Kevin Costner, Mary McDonnell, Graham Greene
Description: During the Civil War, Union war hero John J. Dunbar (Kevin Costner) gets the transfer to the Western frontier that he so desperately wanted. When he gets to the West, he winds up manning the remote outpost of Fort Sedgwick all by himself. Eventually, he meets the local Sioux, led by Kicking Bird (Graham Greene) and his white adopted daughter Stands with a Fist (Mary McDonnell), but can the group overcome mutual hostility and the disappearance of the West?
Dances With Wolves is an atypical Western in its positive portrayal of the Sioux tribe and the noble savage. The movie can even seem like an anti-Western at times. Nonetheless, it's a great movie and the cinematography is amazing!
8. The Shootist (1976)
"I won't be wronged, I won't be insulted, and I won't be laid a hand on."

J. B. Books
Genre: Western
Director: Don Siegel
Screenwriters: Miles Hood Swarthout, Scott Hale
Starring: John Wayne, Lauren Bacall, Ron Howard
Description: Aging gunfighter J. B. Books (John Wayne) returns to Carson City, Nevada to live out his last days in peace after he finds out about his illness. Making his home at a boarding house owned by the widow Bond Rogers (Lauren Bacall), his peaceful existence is interrupted when her teenage son Gillom (Ron Howard) reveals his identity and the news spreads through the rest of the town, including to people who are desperate to settle old scores.
9. The Three Burials of Melquiades Estrada (2005)
"If I die over here, carry me back to my family and bury me in my hometown. I don't want to be buried on this side among all the f***ing billboards."

Melquiades Estrada
Genre: neo-Western
Director: Tommy Lee Jones
Screenwriter: Guillermo Arriaga
Starring: Tommy Lee Jones, Barry Pepper, Julio Cedillo
Description: United States Border Patrol officer Mike Norton (Barry Pepper) accidentally kills undocumented Mexican cowboy Melquiades Estrada (Julio Cedillo) and tries to cover it up with the help of local authorities. Estrada's best friend, Pete Perkins (Tommy Lee Jones), finds out and kidnaps Norton, forcing him to join him on his journey to fulfill his promise to his dead friend and bury him in his hometown. The two go on a surreal journey through the modern Western desert, straddling borders and meeting surreal characters along the way.
10. Blazing Saddles (1974)
"These are people of the land. The common clay of the new West. You know…morons."

Jim
Genre: satirical Western
Director: Mel Brooks
Screenwriters: Mel Brooks, Norman Steinberg, Andrew Bergman, Richard Pryor, Al Uger
Starring: Cleavon Little, Gene Wilder, Slim Pickens
Description: When the railroad gets rerouted through the small Western town of Rock Ridge, a conniving businessman sends a gang of hooligans led by Taggart (Slim Pickens) to attack the townspeople until they sell up and move out. The government appoints a black sheriff, Bart (Cleavon Little), to protect the town, but Bart needs to rely on the assistance of alcoholic Jim (Gene Wilder) to protect the town and rally the prejudiced townspeople to their own cause.
11. True Grit (2010)
"They tell me you're a man with true grit."

Mattie Ross
Genre: revisionist Western
Directors: Joel and Ethan Coen
Screenwriters: Joel and Ethan Coen
Starring: Hailee Steinfeld, Jeff Bridges, Matt Damon
Description: When teenager Mattie Ross's (Hailee Steinfeld) father is murdered and the killer flees out of the sheriff's jurisdiction, she hires cantankerous US Marshal Rooster Cogburn (Jeff Bridges) to go after him. Cogburn chases after the killer into Indian Territory in a race against Texas Ranger LaBoeuf (Matt Damon), who wants the criminal for a different crime, while stubborn Mattie refuses to be left out of her own revenge quest.
12. Brokeback Mountain (2005)
"I wish I knew how to quit you."

Jack
Genre: neo-Western drama
Director: Ang Lee
Screenwriters: Larry McMurtry, Diana Ossana
Starring: Heath Ledger, Jake Gyllenhaal, Anne Hathaway, Michelle Williams
Description: Two cowboys Ennis Del Mar (Heath Ledger) and Jack Twist (Jake Gyllenhaal) meet as sheepherders for a farmer on Brokeback Mountain. Their friendship quickly blossoms into a passionate relationship that the two cannot suppress, even after they marry Alma (Michelle Williams) and Lureen (Anne Hathaway), respectively. Against the stark backdrop of the West and the prejudices of a society hostile to gay men, the two try to find their pockets of happiness.
13. Once Upon a Time in the West (1968)
"People scare better when they're dyin'."

Frank
Genre: spaghetti Western
Director: Sergio Leone
Screenwriters: Sergio Leone, Sergio Donati
Starring: Charles Bronson, Henry Fonda, Claudia Cardinale, Jason Robards
Description: Hired gun, sadistic Frank (Henry Fonda) gets sent to the remote Arizona town of Flagstone by a railroad robber baron to intimidate a local into selling a choice piece of land. Frank settles the matter by killing the land's owner and his children, but his new wife Jill (Claudia Cardinale) survives and refuses to give up the land. When bandit Cheyenne (Jason Robards) finds out that he was framed for the murders, he comes to town with Harmonica (Charles Bronson) for revenge.
Once Upon A Time In The West has the coolest opening of any Western movie, I've ever seen. The extreme close-ups, the sound design, and slow-pacing building up tension!
The rest of the movie doesn't live up to the opening scene though, and the humor seems a bit dated today. But for the opening scene and the cinematography alone, this Western is definitely still worth watching.
14. The Assassination of Jesse James by the Coward Robert Ford (2007)
"He's just a human being."

Robert Ford
Genre: revisionist Western
Director: Andrew Dominik
Screenwriter: Andrew Dominik
Starring: Brad Pitt, Casey Affleck, Sam Shepard
Description: Young Robert Ford (Casey Affleck) is desperate to join the James Gang, led by brothers Jesse (Brad Pitt) and Frank (Sam Shepard). As he gets closer to the gang, he becomes disillusioned when he learns about the internal rivalries, unsuccessful robberies, and vengeful, violent nature of its leader. Bob is tempted by the offer of a pardon from the US government, but he must remember that the West has its own kind of justice and does not forgive traitors easily.
15. No Country for Old Men (2007)
"A crime this big it's almost impossible to take its measure."

Sheriff Ed Tom Bell
Genre: neo-Western thriller
Directors: Joel and Ethan Coen
Screenwriters: Joel and Ethan Coen
Starring: Tommy Lee Jones, Javier Bardem, Josh Brolin
Description: Escaped hitman Anton Chigurh (Javier Bardem) gets hired to find a stack of two million dollars lost after a drug deal gone wrong. Meanwhile, hunter Llewelyn Moss (Josh Brolin) finds the money and takes it, going on the run when he finds out that Anton is on his trail. The two men go on a cat-and-mouse chase through Texas for the money, while weary, disillusioned Sheriff Ed Tom Bell (Tommy Lee Jones) attempts to pick up the pieces they leave in their wake.
16. Django Unchained (2012)
"I like the way you die, boy."

Django
Genre: revisionist Western
Director: Quentin Tarantino
Screenwriter: Quentin Tarantino
Starring: Jamie Foxx, Christopher Waltz, Leonardo DiCaprio, Kerry Washington
Description: Germany bounty hunter Dr. King Schultz (Christopher Waltz) frees Django (Jamie Foxx), an enslaved man, in exchange for his help tracking down the Brittle brothers, overseers at his last plantation. Now freed and a professional bounty hunter, Django enlists Dr. Schultz to his cause and goes on a mission to free his wife, Broomhilda (Kerry Washington), from her sadistic new owner Calvin (Leonardo DiCaprio), while navigating the twisted world of the antebellum Deep South.
17. Young Guns II (1990)
I'll make you famous!

Billy the Kid
Genre: Biographical Western, Action
Director: Geoff Murphy
Screenwriter: John Fusco
Starring: Emilio Estevez, Kiefer Sutherland, Lou Diamond Phillips, Christian Slater, William Petersen, Alan Ruck, Balthazar Getty, Jack Kehoe
Description: This sequel to Young Guns (1988) begins with the aging Brushy Bill Roberts being interviewed by a young historian. Brushy Bill Roberts claims to be the famous outlaw, Billy the Kid, who was supposedly shot and killed in 1881 by Pat Garrett (William Petersen). The old man gives an interesting account on how Billy and his gang of "Regulators" led the outlaw life in New Mexico Territory eluding capture from law enforcement and bounty hunters while also gaining notoriety as they went along. Pat Garrett (Billy's former friend) and friend Ashmun Upson (Jack Kehoe) set out on a bounty hunt to capture Billy the Kid.
Young Guns II is an excellent sequel and puts more fire to mystery surrounding the legendary outlaw Billy the Kid. Plus, I've practiced drums to the Bon Jovi song "Blaze of Glory" numerous times. Great movie!
18. Buck and the Preacher (1972)
"Which way you ridin', Preacher?"

Buck
Genre: Western
Director: Sidney Poitier
Screenwriter: Ernest Kinoy
Starring: Sidney Poitier, Harry Belafonte, Ruby Dee
Description: After the Civil War, former Union soldier Buck (Sidney Poitier) leads caravans of freed African Americans west to Kansas, where they hope to settle and build a new life. When a group of violent white men ambush Buck and want to harass the new farmers into abandoning their wagon train, Buck must get everyone safely west with the help of his smart wife Ruth (Ruby Dee) and an uneasy alliance with the mysterious false reverend Willis Oaks Rutherford (Harry Belafonte).
19. The Magnificent Seven (1960)
"Generosity…that was my first mistake."

Calvera
Genre: Western
Director: John Sturges
Screenwriters: William Roberts, Walter Bernstein, Walter Newman
Starring: Yul Brynner, Eli Wallach, Steve McQueen
Description: A Mexican village beset by a bandit group led by Calvera (Eli Wallach) hires veteran Cajun gunslinger Chris Adams (Yul Brynner) to protect them against raids. Chris assembles a group of misfits, including drifting gunslinger Tanner (Steve McQueen), to protect the village, although their attitude toward the job becomes more complicated as they form a bond with the people they are protecting. Bandits and righteous guns-for-hire shoot it out in this Western remake of Akira Kurosawa's Seven Samurai.
20. A Bullet for the General (1966)
"Don't buy bread with your money! No, hombre! Buy dynamite!"

El Chunco
Genre: Spaghetti Western
Director: Damiano Damiani
Screenwriters: Salvatore Laurani, Franco Solinas
Starring: Gian Maria Volonte, Klaus Kinski, Lou Castel
Description: El Chuncho Munos (Gian Maria Volonte) is a bandit loyal to the revolutionary General Elias (Jaime Fernandez), known for his audacious train robberies during the Mexican Revolution. During the train robbery, the American Bill Tate (Franco Solinas) defects and joins the gang by pretending to be an American prisoner, but how true is his switch of allegiance? Will Chuncho's daring escapades come back to hurt those he loves, like brother El Santo (Klaus Kinski), and the cause to which he dedicated himself?
21. The Gunfighter (1950)
"I don't want 'em to catch up with me anywhere."

Jimmy Ringo
Genre: Western
Director: Henry King
Screenwriters: William Bowers, William Sellers
Starring: Gregory Peck, Helen Wescott, Millard Mitchell
Description: Gunslinger Jimmy Ringo (Gregory Peck) is weary after a lifetime of being known as the fastest gun in the West leads to countless young, brash challengers asking him to duel. When the brothers of his latest unfortunate victim pursue him, Ringo returns to the town of Cayenne only to find that neither his old friend, Marshal Mark Strett (Millard Mitchell) nor his estranged wife Peggy (Helen Wescott) are excited to see him.
22. Shane (1953)
"A gun is as good or as bad as the man using it."

Shane
Genre: Western
Director: George Stevens
Screenwriters: A. B. Guthrie Jr., Jack Sher
Starring: Alan Ladd, Jean Arthur, Van Heflin
Description: Shane (Alan Ladd), a drifting gunfighter, finds some measure of peace when he settles down as a farmhand in the Wyoming Territory. When his new boss Joe Starrett (Van Heflin) confides in him that a local robber baron is attempting to drive the farmers off of their land, Shane's sense of justice is awakened and he joins the ranchers in their fight, to the dismay of Joe's wife Marian (Jean Arthur), who is concerned about the influence this violence will have on the family's young son.
23. High Noon (1952)
"People gotta talk themselves into law and order before they do anything about it."

Howe
Genre: Western
Director: Fred Zinnemann
Screenwriter: Carl Foreman
Starring: Gary Cooper, Grace Kelly, Lloyd Bridges
Description: Marshal Will Kane (Gary Cooper) is just about ready to retire with his wife Amy (Grace Kelly) when he gets word that a notorious outlaw he put in prison is out of jail and coming for revenge on the noon train. As the town braces for the inevitable showdown come noon, Kane unsuccessfully searches the town for allies, but the people seem to have forgotten about his aid as everyone, including his wife Amy, begs him to leave town.
24. Butch Cassidy and the Sundance Kid (1969)
"I'll do anything you want me to but I won't watch you die."

The Sundance Kid
Genre: Western
Director: George Roy Hill
Screenwriter: William Goldman
Starring: Paul Newman, Robert Redford, Katharine Ross
Description: Butch Cassidy (Paul Newman) is the leader of the Hole-in-the-Wall Gang. With loyal sidekick The Sundance Kid (Robert Redford), he fights off a challenge to his leadership and leads the gang on a string of train robberies. However, their escapades attract the attention of a team of the nation's top lawmakers and the duo must flee to Bolivia, along with Sundance's lover Etta (Katharine Ross). What will happen to two Western outlaws when the West has evolved beyond them?
25. The Man Who Shot Liberty Valance (1962)
"When the legend becomes fact, print the legend."

Maxwell Scott
Genre: Western
Director: John Ford
Screenwriters: James Warner Bellah, Willis Goldbeck
Starring: James Stewart, John Wayne, Vera Miles
Description: Senator Ranse Stoddard (James Stewart) returns to the town where his legal career began and reminisces about his past. Twenty-five years prior, the young lawyer Ranse had stumbled into a town terrorized by the outlaw Liberty Valance, where the only force defending the innocent is gunslinger Tom Doniphon (John Wayne). Ranse learns from Tom, including how to enforce the law with a gun, but complications arise when he attracts the attention of the vengeful Valance—and the affections of Tom's girlfriend Hallie (Vera Miles).
26. Meek's Cutoff (2010)
"You don't know much about women, do you, Stephen Meek?"

Emily Tetherow
Genre: Western
Director: Kelly Reichardt
Screenwriter: Jonathan Raymond
Starring: Michelle Williams, Paul Dano, Bruce Greenwood
Description: A group of potential settlers going toward Oregon hire a guide, Stephen Meek (Bruce Greenwood), to lead them there. However, as the journey across the Oregon High Desert stretches out twice as long as it should, the group becomes suspicious that Meek does not know the territory as well as he lets on. The women, led by Emily Tetherow (Michelle Williams) must find a way out of their powerlessness in the face of the stark landscape and the men in the group who control the decision-making.
27. Rio Bravo (1959)
"Sorry don't get it done, Dude."

John T. Chance
Genre: Western
Director: Howard Hawks
Screenwriters: Jules Furthman, Leigh Brackett
Starring: John Wayne, Dean Martin, Ricky Nelson
Description: Exasperated sheriff John T. Chance (John Wayne) wants to keep the peace in his small town, even when his alcoholic friend Dude (Dean Martin) is a disturbance. However, when Chance arrests the spoiled son of a local rich man for murder, a gang of hired guns descend on the town. Chance must defend the town, enlisting a motley crew to help including gunslinger Colorado Ryan (Ricky Nelson), while trying to help his friend Dude recover his courage.
28. The Wild Bunch (1969)
"If they move, kill 'em!"

Pike Bishop
Genre: revisionist Western
Director: Sam Peckinpah
Screenwriters: Walon Green, Sam Peckinpah, Roy N. Sickner
Starring: William Holden, Ernest Borgnine, Robert Ryan
Description: A gang of aging outlaws led by Pike Bishop (William Holden) are looking to get one last score before they can retire since their chosen career is getting harder to perform than ever. However, their last robbery is complicated by the arrival of a group of bounty hunters led by former gang member Deke Thornton (Robert Ryan). The group flee to Mexico where they get caught up in the bloody battles of the Mexican Revolution, while the long arm of the US law won't stop at the border.
29. Stagecoach (1939)
"I've always courted danger."

Dr. Josiah Boone
Genre: Western
Director: John Ford
Screenwriter: Dudley Nichols
Starring: Claire Trevor, John Wayne, Andy Devine
Description: A motley group of strangers, including the prostitute Dallas (Claire Trevor) board a stagecoach to New Mexico. Along the way, they accidentally pick up escaped outlaw Ringo Kid (John Wayne) who is seeking revenge for his murdered family. Social differences and the law are put aside, however, when the stagecoach hears that the Apaches are on the warpath and led by driver Buck (Andy Devine), they must defend themselves.
30. Vera Cruz (1954)
"No such thing as an innocent man!"

Joe Erin
Genre: Western
Director: Robert Aldrich
Screenwriters: Roland Kibbee, James R. Webb, Borden Chase
Starring: Gary Cooper, Burt Lancaster, Cesar Romero
Description: Former Confederate soldier Ben Trane (Gary Cooper) heads to Mexico to seek his fortune. He joins up with a gang of gunslingers led by Joe Erin (Burt Lancaster) who get hired by Marquis Henri de Labordere (Cesar Romero) to escort a countess to Veracruz. However, the journey becomes more complicated when they realize the countess is also carrying millions of dollars in gold—and the gang are not the only people to notice.
31. My Darling Clementine (1946)
"Sure is a hard town for a fella to have a quiet game o' poker in."

Wyatt Earp
Genre: Western
Director: John Ford
Screenwriters: Samuel G. Engel, Winston Miller, Sam Hellman
Starring: Henry Fonda, Victor Mature, Linda Darnell
Description: When the Earp brothers ride into Tombstone, they're devastated when someone steals their cattle and murders their brother. The surviving brothers, led by Wyatt (Henry Fonda) decide to bring order to the town and catch their brother's killer. On their quest for justice, they encounter local characters including hot-headed Doc Holliday (Victor Mature), sassy Chihuahua (Linda Darnell), and Doc's former belle from Boston, Clementine (Cathy Downs).
32. The Ox-Bow Incident (1943)
"Only two things ever meant anything to you: power and cruelty."

Gerald Tetley
Genre: Western
Director: William A. Wellman
Screenwriter: Lamar Trotti
Starring: Henry Fonda, Dana Andrews, Harry Morgan
Description: When Art Croft (Harry Morgan) and Gil Carter (Henry Fonda) ride into a small Nevada town recently plagued by cattle rustlers, they're forced into joining a posse searching for a group of people that murdered a local rancher to avoid suspicion falling on them. When they find a group with the rancher's cattle, led by Donald Martin (Dana Andrews), there is tension between the official justice of the law and the mob justice of an angry town.
33. The Rider (2017)
"You know Lily, I believe God gives each of us a purpose […] To the horse, it's to run across the prairie – for a cowboy, it is to ride."

Brady
Genre: contemporary Western
Director: Chloe Zhao
Screenwriter: Chloe Zhao
Starring: Brady Jandreau, Lilly Jandreau
Description: Promising Sioux rodeo star Brady (Brady Jandreau) sees his career cut short when he suffers a traumatic brain injury during an accident. He must find a new way to support his family, including autistic younger sister Lilly (Lilly Jandreau) even as he mourns his purpose and the loss of his horse.
34. The Searchers (1956)
"That'll be the day."

Ethan
Genre: epic Western
Director: John Ford
Screenwriter: Frank S. Nugent
Starring: John Wayne, Jeffrey Hunter, Vera Miles
Description: When Ethan Edwards (John Wayne) returns to the family homestead after eight long years of absence, nobody knows what he's done or where he's been. However, his past is no longer important when Comanche raiders attack his family's homestead. Ethan joins adopted nephew Martin (Jeffrey Hunter) to track down his family, who are held as hostages and get revenge for those who were murdered.
Conclusion
So there you have it. That's the best Western movies ever in my humble opinion.
Did I miss any that you feel deserve to be on the list?
---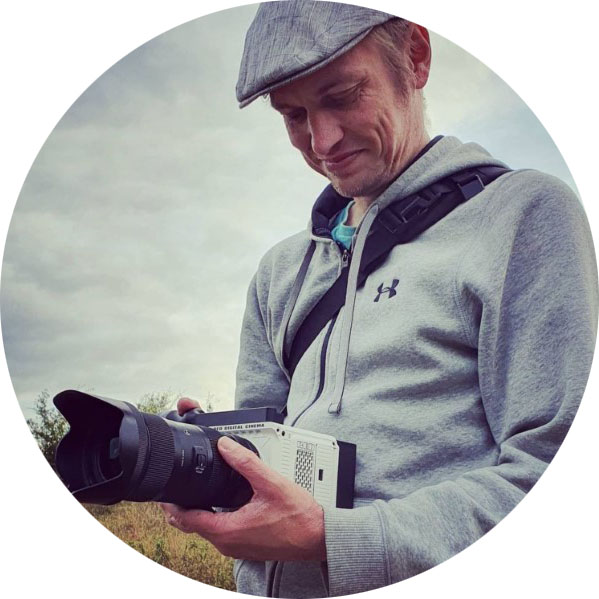 About the author:
Jan Sørup is a videographer and photographer from Denmark. He owns filmdaft.com and the Danish company Apertura, which produces video content for big companies in Denmark and Scandinavia. Jan has a background in music, has drawn webcomics, and is a former lecturer at the University of Copenhagen.