DISCLOSURE: AS AN AMAZON ASSOCIATE I EARN FROM QUALIFYING PURCHASES.
THIS POST MAY CONTAIN AFFILIATE LINKS, MEANING, AT NO ADDITIONAL COST TO YOU, I EARN FROM QUALIFYING PURCHASES. AFFILIATE LINKS ARE MARKED WITH #ad. "I" IN THIS CASE MEANS THE OWNER OF FILMDAFT.COM. PLEASE READ THE FULL DISCLOSURE FOR MORE INFO.
The Samsung T5 500 Gb and 1TB SSD disks have long been a popular storage medium for Blackmagic Pocket 4K and 6K.
The reason, of course, is that the cost per gigabyte (CPG) is way less than the CPG for CFast cards and even the fastest SD-cards.
But there are a lot of rumors circulating online that they might soon be out of production and stock.
And you can't just use any old SSD with the BMPCC4K and BMPCC6K, because not all will work. For example, the newer generation of Samsung T7 doesn't seem to work with BMPCC4K or 6K.
As of the time of writing this, there are still some 1TB and 2TB Samsung T5s available here on Amazon. And you can still find the 500GB version here on Amazon as well.
But how long that stock will last is uncertain.
So in order to address this problem, I've compiled a list of some viable alternatives that also works with the BMPCC4K and 6K.
1. Sandisk Extreme Pro Portable SSD
The Sandisk Extreme Pro SSD is a good alternative to the Samsung T5s. They are tried and tested with the pocket cameras by a lot of users with no problems.
They're in about the same price league as the T5s and you can get a 500Gb version, a 1TB version, and a 2TB version here on Amazon.
If you don't already own one, I recommend you get the Smallrig SSD mount brack SSD-Holder as well to hold the disk on top of your camera cage, because the Sandisk is shaped differently from the T5.
2. Delkin Juggler SSD
The Delkin Juggler portable SSD is another great alternative to the Samsung T5 that works with the BMPCC4K and 6K cameras.
It's available on Amazon in a 1TB version and a 2TB version.
3. G-Technology G-drive SSD
The third alternative to the T5 is the G-drives from G-Technology.
They're dirt cheap but a lot of users have found them to work with the pocket cameras.
They are available in sizes ranging from 1TB to 5TB, but the only one I've been able to confirm works is the 1TB version on Amazon.
4. Cinegar Wise Portable SSD
The Wise Portable SSD is another great option for the BMPCC4K and 6K.
I'm having trouble finding this on Amazon in the US, but the 1TB version is available here in England.
However, Adorama has the both the 256 GB version and the 512 GB version available for purchase in the US.
5. Angelbird CFAST cards
If you don't want the hassle of running around with an SSD on top of your camera rig, you should consider getting some CFast cards instead.
Although CFast cards are more expensive per gigabyte, they're just as fast and you don't run the risk of suddenly pulling out the USB-C cable between your pocket camera and the SSD and ruining your take.
I found this great deal for two 256 GB cards on Amazon.
Summary
I hope you found this list useful.
If you know of any other viable alternatives to Samsung T5 that have been tried and tested with the BMPCC4K or BMPCC4K and found to work feel free to share it in the comment section below.
That way I can add it to the list for future updates.
---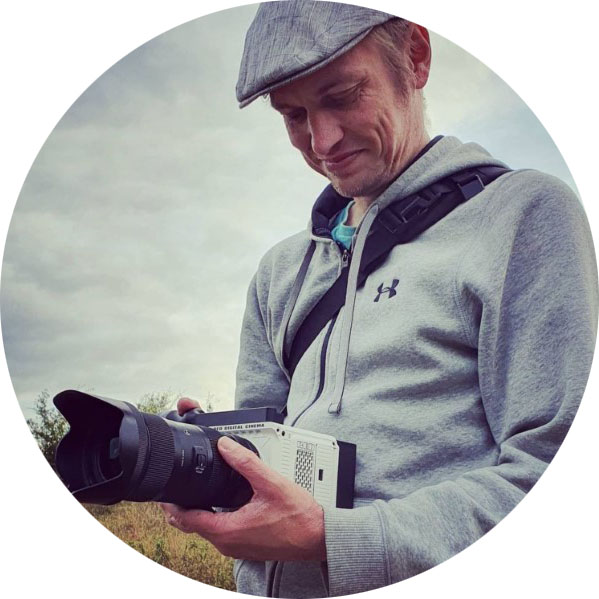 About the author:
Jan Sørup is a videographer and photographer from Denmark. He owns filmdaft.com and the Danish company Apertura, which produces video content for big companies in Denmark and Scandinavia. Jan has a background in music, has drawn webcomics, and is a former lecturer at the University of Copenhagen.