DISCLOSURE: AS AN AMAZON ASSOCIATE I EARN FROM QUALIFYING PURCHASES.
THIS POST MAY CONTAIN AFFILIATE LINKS, MEANING, AT NO ADDITIONAL COST TO YOU, I EARN FROM QUALIFYING PURCHASES. AFFILIATE LINKS ARE MARKED WITH #ad. "I" IN THIS CASE MEANS THE OWNER OF FILMDAFT.COM. PLEASE READ THE FULL DISCLOSURE FOR MORE INFO.
Snapchat is among the most popular social media apps people use to talk with friends, and it allows you to communicate with friends in many different ways.
A message on Snapchat is called a Snap.
Snapchat users can send text messages, join group chats, send picture snaps, send a video Snap, and more.
But with a Snapchat account, you can also create a public profile you can use for branding and create a Snapchat story similar to TikTok and Instagram stories.
So whether you're a single person, a vlogger, an influencer, or a company, using Snapchat to get your message out there is a good idea.
However, you might send something that you'd want to delete sometimes.
Perhaps you decided to send someone a video, and you're having second thoughts. Maybe you send a video to the wrong person? Or perhaps the video isn't appropriate, or do you think it will send the wrong message?
In that case, it's good to know how to delete a video on Snapchat.
However, you might not always be able to prevent someone from seeing a snap after it is sent, and it depends on how fast you act. More on this later.
But first, let's see how to delete a Snapchat video you've sent by mistake in a few simple steps below.
How to Delete Snapchat Videos
Deleting a video on Snapchat is easy.
Here's a step-by-step guide on how to delete a video from your Snapchat messages:
Open Snapchat
Tap the chat icon at the bottom of the screen to see your conversation list
Tap the friend (or group chat) with the sent message you'd like to delete
Long-press on the snap video (or text/picture snap) you want to delete
From the pop-up, choose the Delete option.
That's how you delete snaps before they're read. But if it is successful depends on the status of the Snap.
Be aware of the status of your Snap messages
Any Snapchat conversations will tell you the status of the Snap, i.e., whether a snap has been delivered or opened. This is an important distinction.
If the video has been delivered but has NOT been opened yet it will say so in the chat section. If so, there's still time for you to delete the video contents of your Snap and avoid any potentially awkward situation.
However, doing this won't get rid of all traces of the deleted Snapchat video. Your friend can still see that you sent them a Snap. They'll see that the Snap was deleted in the chat, so it'll be evident that you sent something and then quickly deleted it.
If the video has already been opened on your friend's device, they have seen the Snap.
Of course, you can still delete it by following the steps in the above section, but there's a big chance that they've already seen it.
Also, the app will attempt to remove the Snap from the Snapchat servers, but this might not always work fast. If someone has a poor internet connection, the Snap might still appear for a few moments.
How to delete a Snap From Your Story
Stories can be both set to private and public. So be mindful of what you share here.
Removing a Snap from your story is very easy to do. Just navigate to your profile and then tap "My Story."
You'll be able to view the story, and you can then swipe up on whatever video you want to delete. Swipe up and tap the trash icon to get rid of the video.
This video will stop appearing on your story once you've deleted it. Of course, anyone who has already seen it will have noticed it. If you delete the video fast, you might be able to get rid of it before anyone notices it.
It simply depends on whether anyone noticed your story before you could delete the video.
How to delete video snaps from Spotlight
Any Snaps you submit to Spotlight are public. And Snapchat may choose to use your video snaps for Discover or marketing purposes.
So don't share any video snaps here if you don't want anyone else to see them.
Tap your profile icon at the top of the screen
Tap the Snap you want to delete from the Spotlight & Snap Map section
Click the three little dots at the bottom of the page on the right side of the screen
Choose Delete from the pop-up (default)
Click Done
Notice that the sound you've recorded can still be used and that you have to contact customer support to remove the sound.
Don't Send Videos You Aren't Comfortable With
As with any of the popular social media platforms out there, you need to be mindful of your data.
You can see your Snapchat data from the Settings menu. Go to your profile and tap the small cogwheel in the top right corner. Then scroll down to "My Data".
The best way to not worry about Snapchat videos is to avoid sending Snapchat friends videos that make you uncomfortable in the first place.
Don't let friends or romantic partners pressure you into sending things that you don't feel good sharing. And certainly, don't share anything personal with strangers online.
Although it's possible to delete videos, people might see videos and make a screen record of your Snaps before you can delete them.
And your deleted video happened to be saved on a phone's camera roll of someone you may or may not know, there's really nothing you can do.
The only way is to reach out, ask them to delete the video and hope for the best.
Try not to send things that you don't want others to see, and be mindful not to send videos to friends by accident.
Summary
It is possible to delete regular Snap videos and unopened Snapchat pictures you've sent, but you can't delete a Snap video someone else saved to their mobile device and camera roll.
So the first step is to check if the video has been opened by any of your friendship profiles. If not, there's still time to delete the video. But it will still say in that person's chat that you've deleted the chat.
If the video Snap has already been opened, you can still delete it from Snapchat's servers. But the video has already been seen and possibly saved to your friend's device.
Be aware of who you share Snapchat videos or Snapchat photos with. And even more so in group conversations or public stories and Spotlight, because there's a bigger chance that someone will see your video then.
I hope you found this guide helpful. If you got any questions, let me know in the comment section below.
If you own an Android device, you can download Snapchat from the Google Play Store.
If you're an iPhone user, you can download Snapchat for iOS on the App Store.
---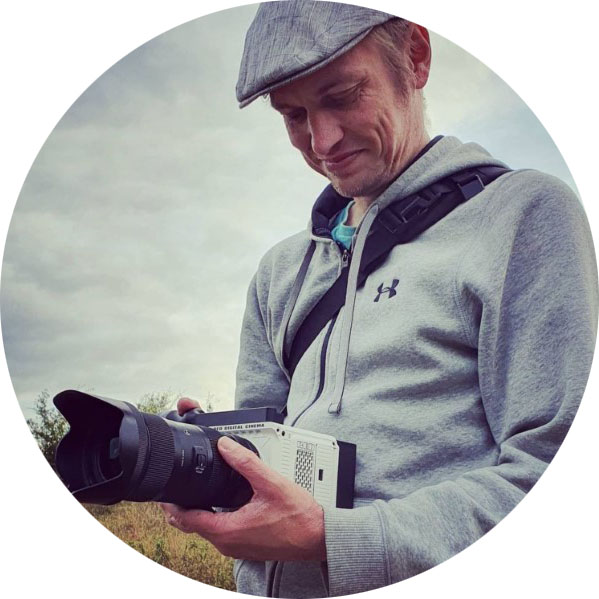 About the author:
Jan Sørup is a videographer and photographer from Denmark. He owns filmdaft.com and the Danish company Apertura, which produces video content for big companies in Denmark and Scandinavia. Jan has a background in music, has drawn webcomics, and is a former lecturer at the University of Copenhagen.