DISCLOSURE: AS AN AMAZON ASSOCIATE I EARN FROM QUALIFYING PURCHASES.
THIS POST MAY CONTAIN AFFILIATE LINKS, MEANING, AT NO ADDITIONAL COST TO YOU, I EARN FROM QUALIFYING PURCHASES. AFFILIATE LINKS ARE MARKED WITH #ad. "I" IN THIS CASE MEANS THE OWNER OF FILMDAFT.COM. PLEASE READ THE FULL DISCLOSURE FOR MORE INFO.
If you're serious about filmmaking, you'll want reliable lighting equipment that will stand the test of time.
This article helps you find a suitable video lighting kit for your needs, whether you're just starting out but still want good quality gear or a professional with years of experience looking to upgrade or try something new.
The common denominators for all the lighting kits you'll find in this article are portability, reliability, and usability in a professional setting (e.g., good color accuracy, flicker-free LED lights, no noisy fans, etc.).
Some of these lights I've used, and the other kits are used by fellow videographers I know and trust.
Since there's a focus on portability, these video lighting kits can be brought to a job by a single person or a small crew. In other words, you won't find 12.000 watts ARRI Fresnels on this list. And you won't find tungsten lights, which will need half an hour of cool-down time.
So much has happened in recent years with RGB lights, so it almost doesn't make sense to buy daylight or bi-light kit anymore if you can get the RGB version. It gives you more creative possibilities – sometimes at the cost of power.
The article covers the best budget-friendly entry-level LED-lighting kits, prosumer or mid-range lighting kits, and high-end kits on the market today.
1. Aputure Amaran P60C 3-point RGBWW Led Panels Kit
Aputure has made a big splash in the video lighting industry in recent years. And it is easy to understand why. They offer great and innovative products, which are of high quality while being very reasonably priced at the same time.
If you're interested, you can read my review of their two tiny on-camera LED-lights here, which I use all the time.
The Aputure Amaran P60C 3-lights RGBWW kit is the natural successor to three of Aputure's most popular lights: the Amaran HR672S Daylight LED spotlight and the Amaran AL-HR672W Daylight Floodlights.
You get a daylight kit, a tungsten kit, and an RGW kit all in one package. And, of course, you get effects like lightning, paparazzi, police car, fireworks, fire place, and TV, which have become standard with most RGB lights today.
Lightweight Panels With Lots Of Power
All light panels weigh only 4.145 lb/1880g each. They are only 1.7 inches/4.34cm thick.
Despite their small size and weight, they put out around 5900 lux of light (approximately the same as a traditional 800W incandescent light).
All the panels have a really high color accuracy of +95 CRI and are dimmable between 0-100%.
Wireless Control
The kit supports 2.4G Bluetooth 5.0 Sidus Mesh, which lets you control the lights from behind the camera with your smartphone.
Wireless control is perfect for changing the output of one or more of the lights. And it makes it so much easier to see how the light and shadows look at your subject, as you can watch the final result from behind the camera while dialing in the perfect setting instead of having to go back and forth between each light and the camera all the time.
The wireless control also comes in handy when your lights are placed in hard-to-reach places e.g. under a wedding or event where you don't want to be running around and be an annoyance to the guests all the time.
Softbox and Grid included
You get a diffusion filter with the lights, but as with all LED panels which have these types of filters, which are attached directly above the LED bulbs, if you want a really soft light, you need an external diffusion screen.
You also get a honeycomb grid to control the light spill a little bit more, which is nice.
I would have liked to see barn doors, and light stands included as well.
Power
The kit can be powered by AC adapters or two NP-F970-series batteries, which unfortunately isn't included. The batteries can be recharged while the adapter is powering the light.
All in all, this is a really nice and inexpensive kit if color accuracy, portability, and wireless remote control possibilities are important to you. The kit is great for corporate interviews, documentaries, fashion shoots, music videos, short films, and more.
Check the current price for the Aputure Amaran P60C 3-Light Kit here on Amazon.
2. IKAN IBK23150 V3 Small Interview Kit
The Small Interview Kit from IKAN is an inexpensive (in terms of the quality and features you get) LED-lighting kit, which packages everything you need for professional lighting in a single bag.
It's a great 3-point lighting kit for interviews, short films, event videography, music videos, commercials, and more.
The IKAN Small Interview Kit consists of one IB508-V2 LED-panel and two iLED312-v2.
The Color Temperature Can Be Dialed In Exactly To Your Needs
The IB508-v2 LED light offers a lot of power for its size and is meant as the key light of the kit.
The bi-colored panel (from tungsten to daylight) can easily be controlled using a rotary knob. On a digital display on the back, you can dial in the exact color temperature and see the number on the digital display on the back.
Even though the fixture only weighs 5 lbs/2.26 kg and measures 13×6.75×2.75″/33x17x7.0 cm, you still get 1,227 lux at 0.9 meters at 5.600K, which is equivalent to a 200W tungsten light.
At 3200K you get the equivalent of a 250W tungsten light.
The light is dimmable to 10-100% without any color change. The color precision is approximately 88 CRI.
The two IKAN iLED312-v2 lights are smaller and less powerful and are meant to be used as fill and rim lights. But you can also use them as on-camera lights if you prefer.
These two smaller lights measures 8.25×1.75×4.5″/20.9×4.5×11.4 cm and only weights 2 lb/0.9 kg each – and that includes the battery.
Despite this, you still get around 720 lux at 0.9 meters and a CRI of 80, which isn't the best in class, i.e., you might have to correct for a bit of green tint in the post. But it is comparable to many other lights in this price range and usable with a minor color correction tweak.
All The Panels Have Barn Doors
The IKAN Small Interview Kit comes with removable and collapsible barn doors. These are a nice addition because they offer you great control over the angle of light while offering protection across the LED panel when folded.
Many LED panels don't have this option, and I've seen a lot of really bad quality. So it's nice to see good quality barn doors for a change.
The lighting kit also comes with diffusion panels to soften the light. But as these are attached close to the LED lamps, you'll need another softbox if you want a soft light. You can easily attach one to the barn doors, which is another reason these are such a nice addition.
Sony "L" Series Batteries Included
The kit is powered by Sony "L" series type batteries (which are included!) and a dual charger. The kit can also run on mains power supplies (also included), which can be used worldwide.
And to top it off, the IKAN Small Interview Kit also comes with light stands, which is a rare sight – even for lighting kits.
Everything fits into a padded bag, which is also included.
This is very close to a perfect kit for the budding videographer, who's just starting out, and wants everything needed to get professional results.
You get everything you need in a single bag so you can start taking on jobs for clients from day one.
Check the current price for the IKAN Small Interview Kit here on Amazon.
3. Fotodiox Pro FlapJack Bi-Color LED Studio Edge Light Kit
The first kit from Fotodiox isn't sold as a kit per se, but it is easily assembled into a kit.
The Fotodiox FlapJack light technology offers a neat way to keep your equipment to a minimum while maintaining professional results.
The lights are assembled so that all the LED lamps are placed inside near the edge of the light pointing toward the middle of the disk. The light is then reflected out through the white diffuser.
The edge-lit technology creates a nice soft light while removing the need for a softbox or external diffuser at the same time.
The only downside to this technology is that you don't get the same amount of power from a similar wattage LED panel where the LED lamps are pointed directly at the subject. But it's a minor trade-off, in my opinion.
Bi-colored, Fully Dimmable Panels With Batteries Included
The Fotodiox Pro FlapJack LED lights are bi-colored, fully dimmable (with no change in color temperature), and can run on batteries (NP-F styled batteries are included – but they can also run of V-Mount batteries and comes with the V-Mount battery plate included!) as well as 110-240v power supply.
These features mean that the Fotodiox FlapJack lights are quick and easy to set up, and they're perfect for run-and-gun interviews, photo shoots, and video shoots with models.
Video Lighting Kits Ideas
What I would recommend doing here in terms of creating a kit is going for (all the links will take you to the same page on Amazon, which features all the lights available):
That way, you'll have a versatile 3-point lighting kit for many situations. If you think the 18-inch FlapJack is too big to drag around, you can buy two 10-inch instead for a more travel-friendly kit.
All the lights mentioned coming with all accessories needed (except light stands). And everything comes together in a padded case.
I know many videographers swear by these, and it is easy to understand why.
4. Aputure Light Storm LC 120d II Daylight LED 2-Light Kit with V-Mount Battery Plate
The Aputure Light Storm LC 120d II Daylight LED 2-Light Kit consists of two Light Storm 120d II Daylight LED fixtures.
The small LED fixture is incredibly powerful considering its size (it only weighs 4.85 lb/2.2 kg including reflector) with a luminance of 135,000 lux at 1.6′ when coupled with the optional Aputure Fresnel add-on.
In other words, the Aputure can output a brightness level equivalent to a 1000W tungsten light.
Each light outputs approximately 1184 lux at 6.56'/2m without any reflector or fresnel added and 1700 lux with the reflectors, which are included.
The Optional Fresnel Is A Great Buy And Should Be Considered
The fresnel add-on is highly recommended if you want to control the beam angle of the light and use it as both spot and flood (12-40 degrees). I found this great deal for the fresnel on Amazon, including a Pergear soft diffuser.
The lights have a high color accuracy of +96 CRI and TLCI of up to 97 (the broadcast standard for photo and video) and are dimmable from 1-100% without changing color temperature.
Consider a big softbox
The kit comes with reflectors as standard, but you should consider a big softbox that attaches to the Bowens mount, as it is the easiest way to get that beautiful soft light for interviews.
I mostly use the Aputure Light Dome II with this light, which gives my subjects' skin a soft and beautiful look when I do interviews.
Check out the current price for the Aputure Light Dome II Softbox 35″ Octagon on Amazon.
Dead Quiet Fan
To dissipate the heat, each light has a fan, which is very quiet – a maximum of 18dB of noise (somewhere between breathing and whispering). So you can easily use these lights in quiet interview situations or for intense or intimate scenes in your short film.
The lights are daylight balanced at 5500K, meaning you must gel the fixtures to change the color temperature. This is easily done since each light comes with barn doors, which are great for further controlling the beam angle.
The fixtures come installed with DMX512 for studio and broadcast use and can be controlled via the 2.4Mhz wireless remote, which comes included.
The kit can be powered by either V-mount batteries or the 100-240 VAC power supply. V-mount battery plates are included, but you'll have to purchase V-mount batteries yourself.
Light Stands Are Also Included
The Aputure Light Storm LS C120d II Kit comes with three light stands, all the necessary accessories to get it up and running, and everything is packed securely in a padded SKB case.
This is a high-end kit, which is great for professional videographers who do corporate stuff and commercials. And it's perfect for interviews, short films, and more. You get lots of power in a small form factor, and I know a lot of videographers who have these lights as their primary go-to's.
Check the current price for the Aputure Light Storm LC 120d II Daylight LED 2-Light Kit here on Adorama.
5. Westcott Flex 1×1′ Bi-Color LED Mat 2-Light Cine Travel Kit with Batteries and AC Adapters
The Westcott Flex 1×1′ Bi-Color LED Mat 2-Light Cine Travel Kit consists of two flexible LED panels you can mount almost everywhere you desire.
The panels are extremely lightweight, weighing only 1 lb/0.45 kg and measuring 1′ x 1′ / 36.5 x 36.5 cm each. Also, each panel is less than 0.5″ / 12 mm thick and very flexible.
Despite the lightweight construction, each panel can produce 2200 lux at 3.28'/ 1 m.
As the icing on the cake, each panel is splash and rainproof (IP64), so you can use them outside without fearing dew or light rain will ruin them.
Seamless Variable Color Temperature And High Color Precision
The Westcott LED mats are bi-color and have a color temperature of 2800°K – 6000°K, and you can dial in the precise color temperature you want.
Furthermore, the color precision is high, with a CRI rating of 97 and a TLCI rating of 98.
In other words, you won't have to do any color correction in post-production due to using these lights.
Each light is dimmable from 1-100% with the included dimmers, which lets you control the color temperature and brightness.
Each panel also comes with a diffuser/softbox for softening the light. But as with any LED panel with softboxes attached to the frame, if you want to soften the light even further, I recommend you use an external softbox or diffuser screen further away from the LEDs.
Versatile Video Lighting Kit Ready For Action
Each Westcott Cine LED mat comes with touch fasteners on the front and back, allowing you to mount it to many surfaces easily. And you also get two 'Scrim Jim' frames for easy mounting onto light stands.
I've seen people use these attached to the roof inside a car for a car scene, gaffer taped to a concrete wall in the back as a rim light, and bend around a column. They're so versatile in so many situations.
The kit comes bundled with everything you need to get going and includes batteries, AC adapters, and lighting stands. The cables are industry-standard D-tap, and the batteries even have a USB port to charge your smartphone, tablet, or camera batteries on set.
And everything is well protected in the high-quality wheeled travel case.
Check the current price for the Westcott Flex 1×1′ Bi-Color LED Mat 2-Light Cine Travel Kit here on Amazon.
6. Nanlite PavoTube II 60x 8 Foot Battery Powered RGBWW LED Tube Light 2 Kit (Two-Pack)
Tube lights are a favorite among news reporters (for evening shots) and documentarists because they're perfect for travel, can fit into tight spaces, and are quick to set up due to their unique shape.
Tube lights have also long been popular among videographers who shoot music videos. And with the rise of RGB lights, the creative possibilities have further expanded.
The Nanlite PavoTube II 60X 8 Foot Battery Powered RGBWW LED Pixel Tube 2 light kit is great for all the situations mentioned above.
They have many creative possibilities as different tube sections simultaneously can display different colors. And you can create all kinds of flashy effects.
The kit includes two RGBWW light fixtures. The color accuracy is high at CRI97, and the fixtures are dimmable from 0-100%. The color temperature ranges from 2700K-12000K with Green/Magenta adjustment.
The front face of the lights have inbuilt diffusers for a soft, even light, but I would use an external diffuser for even more softening if I was using these light in an interview setup where I had the time and space to do so.
The batteries last a long time (approximately 1 hour and 50 minutes at full power) and will even recharge when you run your lights off mains (100-240V). Charging time from zero to full is about 5,5 hours. You can also run it off the included 3m power cords.
You can buy waterproof housing if you want to use this outside in heavy rain or in a water tank.
Each fixture has a solid metal housing with many mounting options.
This is the full-length studio version, but the lights are also available in short versions. Fx, I use the PavoTube II 6C (link to Amazon) a lot for product photography, pack-shot videos, and overhead hair lights.
In the box, you get two PavoTube II lights, two power adapters and cables, safety straps, two transparent polycarbonate T-12 clips with 2x 1/4″-20 receivers, 4x eye bolts, and more.
Check the current price for the Nanlite PavoTube 2 (Two-Pack) here on Amazon.
7. Litepanels Astra 6X Bi-Color LED 2-Light Kit with 2X Anton Bauer Gold-Mount Battery Bracket and Traveler Case Duo – with 2 Pack Weight Sand Bag for 10Lbs Included
The original Litepanels flood LED lights quickly became popular. They were easy and quick to set up and carry and became somewhat of a standard for small-scale productions.
However, they also suffered from being one of the first serious LED panels, which meant that the LEDs weren't up to par with today's standards, i.e., they didn't have nearly the same amount of color accuracy and brightness as the LEDs used today.
The Litepanels Astra 6X Bi-Color panels don't suffer from the same 1st-gen teething troubles.
New-gen LEDs Offers High Color Accuracy And More Brightness
The Astra 6X panels have a color accuracy of 95-98 CRI and a brightness of 6630 lux at 5'/1.5m (at daylight setting) and 5685 lux at the same distance at tungsten setting.
That's the equivalent of a 200W HMI or a 100W Tungsten lamp – or six times brighter than the original Litepanels 1×1.
The panels have no noticeable color shift throughout the entire dimming range. The dimming range is 0-100%.
The panels are cooled with a quiet fan, which can be easily replaced.
If needed, the panels can work with an optional communications module, allowing the brightness, color temperature, and cooling mode to be controlled via DMX or Bluetooth.
Ready To Go Out Of The Box
The kit comes with everything (except batteries) you need out of the box including US+EU power cables and power supply, light stands and yokes, two Anton Bauer Gold-Mount battery brackets, and two 10 lb sandbags (shipped empty).
Everything is well protected inside the rugged-wheeled Pelican iM2750 Strom Trak case.
This is a high-end 2-point LED lighting kit for the traveling videographer who does tons of corporate work – even across continents.
Check the current price for the Litepanels Astra 6X Bi-Color LED 2-Light Kit here on Amazon.
In Closing
I've done my best to only select the best-LED video lighting kits within different price brackets. Some of the kits I've used and others have been tried and tested by videographers I trust. In other words, they are kits that will work in a professional setting.
Which LED lighting kit has piqued your interest? Did I forget an obvious kit? Do you already own one of these kits and have something to share? Please share your thoughts in the comment section below.
---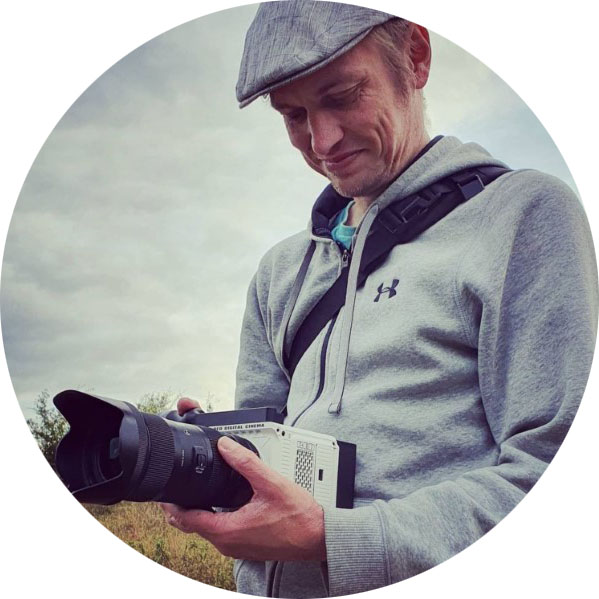 About the author:
Jan Sørup is a videographer and photographer from Denmark. He owns filmdaft.com and the Danish company Apertura, which produces video content for big companies in Denmark and Scandinavia. Jan has a background in music, has drawn webcomics, and is a former lecturer at the University of Copenhagen.