DISCLOSURE: AS AN AMAZON ASSOCIATE I EARN FROM QUALIFYING PURCHASES.
THIS POST MAY CONTAIN AFFILIATE LINKS, MEANING, AT NO ADDITIONAL COST TO YOU, I EARN FROM QUALIFYING PURCHASES. AFFILIATE LINKS ARE MARKED WITH #ad. "I" IN THIS CASE MEANS THE OWNER OF FILMDAFT.COM. PLEASE READ THE FULL DISCLOSURE FOR MORE INFO.
The latest smartphones from major brands feature quality cameras, allowing anyone to practice their filmmaking or photography skills.
However, smartphone cameras still lack the versatility of a camcorder or a DSLR camera.
Luckily, there are lots of cool lens attachments available for smartphones these days. You can add a macro lens for detailed close-up shots or a wide-angle lens for a wider view.
If you've ever wondered what is the best lens attachment for your phone today, have a look at the list below. It features some of the best quality lenses–from macro to telezoom–you can get.
1. Moment Wide Lens – 18 mm Attachment Lens
The Moment Wide Lens stands out as the best option for wide-angle shots. The 18 mm lens provides a wider view, which is useful for taking photos of houses, landscapes, or groups.
The small lens is compatible with most smartphones, including the iPhone, Samsung Galaxy, and Pixel.
However, the mounting options require a Moment Photo Case or clip-on attachment to fit the lens's M-series lens mount:
List of M-series lens mount compatible phones:

iPhones: iPhone 6/6s, 6/6s Plus, 7/8/SE2, 7/8 Plus, X, XR, XS, XS Max, 11, 11 Pro, 11 Pro Max
Pixel: Pixel, XL, 2, 2 XL, 3, 3 XL, 3a, 3a XL, 4, 4 XL
Samsung Galaxy: Note 8, Note 9, Note 10, Note 10+, S8 / S8+, S9 / S9+, S10 / S10+, S10e, S20, S20+, S20 Ultra
OnePlus: 6, 6T, 7 Pro
The mounting options provide a better fit over the built-in lens. This prevents any distortion and delivers a clearer view.
The Moment Wide Lens is also a durable choice, made from aerospace-grade metal. It is even compatible with Night Mode and RAW photo and video modes.
The only drawbacks are the price and the need for a separate product to mount the lens.
Check the current price on Amazon

Check the current price on Moment
2. Moment Fisheye Lens – 14 mm Attachment Lens
If you're looking for a fisheye lens, the Moment 14mm fisheye lens is the way to go.
A fisheye lens creates unique, spherical images with a 170-degree field of view.
For comparisons, the iPhone X offers a 75-degree field of view when using the built-in fisheye photo mode.
The Moment 14mm fisheye lens features high-quality camera glass with multiple coatings to reduce glare.
As with other Moment lens attachments, you need to purchase a separate M case or clip-on attachment to mount the lens.
This lens is optimized for phones from 2018 and newer. If you own a phone from before 2018, I recommend you get the 15mm fisheye instead.
If you prefer to have the wide-angle field-of-view but reduce the fisheye effect, you can do so with the Moment Pro Camera App. Unfortunately, this feature is only available for iOS.
Check the current price on Amazon

Check the current price on Moment
3. Moment Macro Lens Attachment
Rounding out the selection of lens attachments from Moment is the Moment macro lens.
It includes the same high-quality craftsmanship found in other lenses from this manufacturer. It is also backed by a lifetime warranty and a 100% satisfaction guarantee.
The macro lens allows you to take close-up shots with greater detail.
Macro lenses are often used when photographing plants, bugs, and other small objects. The macro lens can capture more of the little details, such as the leaf's texture or the tiny hair follicles on a bug.
Keep in mind that this lens attachment requires an M-phone case or clip-on attachment, which are sold separately.
Check the current price on Amazon

Check the current price on Moment
4. ShiftCam Long Range Macro Advanced ProLens
The ShiftCam Long-Range Macro Advanced ProLens features DSLR-quality cinematic glass with a multilayered AR-coating for complete clarity.
It is a high-quality lens attachment that works with almost all phones. However, as with the Moment lens attachments, you need to buy a separate mount or case.
If you own an iPhone you need to get a ShiftCam Case.
If you own an Android phone you need to purchase a ShiftCam clip-on attachment.
The ShiftCam mount positions the lens over the built-in camera with 100% accuracy. The lens aligns perfectly, ensuring that you get a clear shot with a nice bokeh-effect (blurry background).
The long-range macro lens is useful for taking close-up shots of small objects from a distance. With a traditional macro lens, you need to get within a foot or two of the subjects. With this lens, you can stand back and capture more detail.
Check the current price on Amazon
5. SIRUI Anamorphic Phone Lens with Clip Adapter
The SIRUI Anamorphic Phone Lens allows you to take wide-angle shots in the 2.4:1 ratio, the same format you see in some widescreen filmmaking.
The SIRUI Anamorphic phone lens is more than just a wide-angle lens.
Because it is anamorphic, you get not only the cool-looking blue-horizontal lens flares, but you also get the oval bokeh you see in movies shot on anamorphic cinema lenses.
In other words, with this lens, you can capture cinematic, movie-quality shots from your iPhone or the latest Android device. Remember to de-squeeze the footage in your editing program for it to look normal (something you have to do with all anamorphic footage).
The lens secures to the phone using the provided clip adapter. This set also includes a lens cap and a hard storage case to protect the lens.
The optics are made from quality camera glass and coated with an anti-reflection coating. It should work with any camera app, but the manufacturers recommend using a special mobile app to take full advantage of the lens.
Check the current price on Amazon
6. Apexel High Power 36x HD Telephoto Lens
The zoom function on most smartphones is inadequate, due to the limited size of the built-in lens.
With the Apexel High Power 36x HD Telephoto Lens, you can take long-range shots without decreasing the quality of the image.
This telephoto lens includes a 36x adjustable zoom, which requires a much longer lens tube compared to other lens attachments. The Apexel Telephoto Lens measures 7.8-inches long and weighs 246 grams.
Due to the larger size of the lens, it comes with a special tripod and clip. It should work with any smartphone or tablet due to the adjustable bracket.
While this lens is less portable compared to other options, it is the best solution for bringing even the moon up close on a smartphone.
Check the current price on Amazon
7. Olloclip Multi-Device Clip with 3-in-1 Essential Lens Kit
The Olloclip Multi-Device Clip with Lens Kit provides everything needed to take fisheye, macro, and super-wide-angle shots.
It works with all camera apps and the most popular smartphones, including the iPhone 11 and Samsung Galaxy.
You do not need any accessories to mount the lens. The clip secures to the top of the phone. You should not have any trouble aligning the lens with the built-in lens.
This set includes three lenses. You can swap them out as needed for different shots.
The super wide-angle lens doubles your field of view while the fisheye lens creates a 180-degree spherical effect. The macro lens provides a sharper focus for small objects or subjects, such as bugs or plants.
With three different lenses and a clip, the Olloclip provides great value for the price.
Check the current price on Amazon
8. SHUTTERMOON Camera Lens Kit
The SHUTTERMOON Camera Lens Kit is a good choice for those with a limited budget. If you want to test out the possibilities of using different lens attachments, this kit is a good introduction.
You get 11 different types of lenses and a clip for securing them to your phone. The clip is compatible with any phone. However, you may need to adjust the lens to perfectly align it with the built-in camera.
The provided lenses include almost every type of lens attachment, including fisheye, wide-angle, macro, zoom, and telephoto. It even includes several filters, including a red filter, a blue filter, and a star filter. One of the more unique choices is the kaleidoscope lens, which creates a kaleidoscope effect.
You may notice unwanted distortion when using some of the lenses. The anti-glare coating is also inferior compared to the previous options. However, this is a budget option with inexpensive lenses. It is intended for those who want to try out lens attachments without spending more.
Check out the current price on Amazon
Last Thoughts on Smartphone Lens Attachments
Smartphone lens attachments typically clip to the top of the smartphone, positioning the external lens directly on top of the built-in camera lens. When shopping for lens attachments, pay attention to the mounting options.
Remember that some lens attachments require a separate clip or case. If cost is a major factor, consider buying one of the kits that include multiple lenses.
If you want the highest quality photos and videos without any reduction in image quality, go with an individual lens from one of the major brands, such as Moment or ShiftCam.
---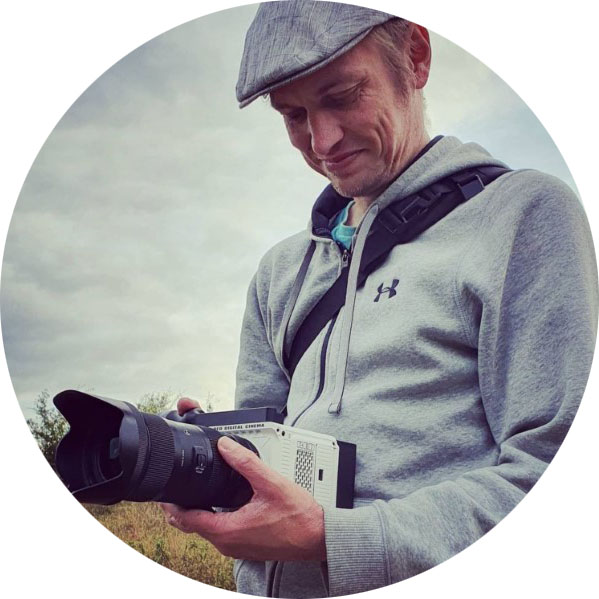 About the author:
Jan Sørup is a videographer and photographer from Denmark. He owns filmdaft.com and the Danish company Apertura, which produces video content for big companies in Denmark and Scandinavia. Jan has a background in music, has drawn webcomics, and is a former lecturer at the University of Copenhagen.