DISCLOSURE: AS AN AMAZON ASSOCIATE I EARN FROM QUALIFYING PURCHASES.
THIS POST MAY CONTAIN AFFILIATE LINKS, MEANING, AT NO ADDITIONAL COST TO YOU, I EARN FROM QUALIFYING PURCHASES. AFFILIATE LINKS ARE MARKED WITH #ad. "I" IN THIS CASE MEANS THE OWNER OF FILMDAFT.COM. PLEASE READ THE FULL DISCLOSURE FOR MORE INFO.
Movies have long since become one of the most expensive luxuries that people enjoy, with many having budgets of millions of dollars.
From elaborate sets to expensive digital effects, high-budget blockbuster film making always give movie studios, producers, and investors a nervous sweat.
Especially since movie cost doesn't guarantee financial success.
But what ones cost the most to make? Which movies have entered the upper ranks of the most expensive movies ever made?
Below you can see the ten most expensive film sets and what caused their budgets to be so huge!
I've ranked them after their budgets after they've been adjusted for inflation for easy comparison.
1. Pirates of the Caribbean: On Stranger Tides
Quick Facts:
Release Year: 2011
Director: Rob Marshall
Budget: $378 Million (Roughly $505 Million in 2023)
Box Office: $1.06 Billion (Roughly $1.420 Billion in 2023)
Released in 2011, the fourth installment in the Pirates of the Caribbean franchise, On Stranger Tides, was directed by Rob Marshall.
Starring Johnny Depp reprising his iconic role of Captain Jack Sparrow, Ian McShane, Penelope Cruz, and Geoffrey Rush, a large portion of the movie's $378 million budget went to pay the actors' salaries.
Since many of the actors starring in the film had been with the franchise since the beginning, Disney had to shell out extra money for talent costs.
Not enough of that budget went towards plot development and writing, though, as the general populace agreed the film was a mess that screwed with the franchise's narrative.
Even though plotwise, the film was far from great; it still managed to find financial success and pull in well over 1 billion dollars at the box office.
Johnny Depp played a critical role in bringing in the viewers because wherever Johnny Depp goes, his fans are sure to follow.
2. Avatar: Way of Water
Quick Facts:
Release Year: 2022
Director: James Cameron
Budget: $350 – 460 Million (Roughly $359 – $473 Million in 2023)
Box Office: $2.310 Billion (Roughly $2.375 Billion in 2023)
The sequel to Avatar, Avatar: Way of Water, is James Cameron's third film that has made it into the top five highest-grossing films ever.
Starring Sigourney Weaver, Stephen Lang, Kate Winslet, and Sam Worthington, Avatar: The Way of Water held back nothing in this film.
Given a $350 million budget, James Cameron combined motion capture and CGI in a beautiful blend to capture the underwater world of Pandora's oceans.
It comes as no surprise that a huge portion of the budget was used for the intricate motion capture underwater, but that wasn't the only big price tag on this film.
One of the reasons why it took so long to produce Avatar: The Way of Water was that Cameron and his team had to create a whole new camera and algorithmic system.
They then used that to create the stunning underwater scenes that dominate much of the second Avatar film.
While it may have taken 13 years and 350 million dollars, Avatar: The Way of Water made $2.310 billion.
More sequels have been planned and announced, and it seems like Pandora is here to stay, at least for several more years.
3. Avengers: Endgame
Quick Facts:
Release Year: 2019
Director: Anthony Russo, Joe Russo
Budget: $356 – 400 Million (Roughly $418 – $470 Million in 2023)
Box Office: $2.799 Billion (Roughly $3.294 Billion in 2023)
Ranked number two on the highest-earning films ever, Avengers: Endgame was directed by Anthony Russo and Joe Russo.
Starring the usual Avengers cast of Roberty Downy Jr., Chris Hemsworth, Chris Evans, Mark Ruffalo, Scarlett Johannson, and dozens more, Endgame was one of Marvel's largest films ever.
All those big names together on screen for one film come with a massive price tag, as industry talent and standard reportedly ate up around half of the entire budget.
The rest of the massive $356 million budget went to the special effects and CGI necessary to pull off the epic battles featured throughout the film.
However, while it was one of the most expensive films to create in their history, it also became their highest-earning film ever.
Making a whopping $2.799 billion at the box office, Avengers: Endgame earned a respectable second place behind James Cameron's Avatar. 
4. Avengers: Age of Ultron
Quick Facts:
Release Year: 2015
Director: Joss Whedon
Budget: $365 Million (Roughly $463 Million in 2023)
Box Office: $1.403 Billion (Roughly $1.781 Billion in 2023)
Released in 2015, Avengers: Age of Ultron was one of Marvel's biggest movies, costing a whopping 365 million dollars.
It was directed by Joss Whedon and stars Robert Downy Jr., Chris Hemsworth, Chris Evans, Scarlett Johansson, and many other big-name actors.
Those big-name actors don't come cheap, though, with multiple of them coming with large price tags, but that wasn't where most of the budget went, surprisingly.
Age of Ultron used a ton of special effects, with the final battle alone between the Avengers and Ultron costing millions to create properly.
Alongside the huge chunk of the budget that went to CGI, filming for Age of Ultron happened in several places worldwide, adding even more cost to the movie.
That huge budget came with an even bigger return netting around $1.403 billion, making it into the top 15 highest-earning movies ever.
5. John Carter
Quick Facts:
Release Year: 2012
Director: Andrew Stanton
Budget: $306 Million (Roughly $400 Million in 2023)
Box Office: $284 Million (Roughly $372 Million in 2023)
One of the greatest box office fails ever to exist, John Carter, was created by Disney and directed by Andrew Stanton.
Based on the book, A Princess of Mars, the film stars Willem Dafoe, Mark Strong, Lynn Collins, Taylor Kitsch, and Dominic West.
Given a massive budget of $306 million, Disney poured a ton of resources into this movie, hoping to make it a film franchise capable of competing with its other famous IP, Pirates of the Caribbean.
Nearly all of the budget put into the promotional content ($100 million) was a complete waste, as the trailers and promotional art did a poor job of sharing the film's plot.
The other $200 to 250 million was spent on the movie's production, its set, and paying the actors' salaries.
After languishing in the equivalent of developmental purgatory for films, John Carter was released in 2012.
Even after Disney had poured over $300 million into the film, it completely bombed, only earning around $284 million.
6. Titanic
Quick Facts:
Release Year: 1997
Director: James Cameron
Budget: $200 Million (Roughly $374 Million in 2023)
Box Office: $2.249 Billion (Roughly $4.216 Billion in 2023)
Yet another film from the master of high-earning films himself, Titanic, was released in 1997 and directed by James Cameron.
It was the first of three films he created that would go on to earn over two billion dollars at the box office, with more potential in the future.
Starring Leonardo Di Caprio, Kate Winslet, Bernard Hill, and Kathy Bates, Titanic quickly become a timeless classic amongst the public populace.
Not only did the general public love the film, but even the critics rated it highly, giving it a solid 7.9/10 on IMDB and an 88% on Rotten Tomatoes.
Clearly, James Cameron put his $200 million budget to good use. With such large names like DiCaprio and Winslet, it may be a surprise that much of the film's budget didn't actually go to the actors.
Fun Fact: It cost James Cameron more to film the movie Titanic than it took to build the real Titanic. The actual ship cost about $7.5 million to make.
Instead, much of it went to pay for gathering the underwater shots of the actual sunken Titanic, as Cameron's team had to dive down with special cameras to capture it.
For only $200 million, the resulting creation was an amazing piece of art, earning over $2.249 billion at the box office. When you adjust for inflation, Titanic is the highest-grossing movie ever.
7. Tangled
Quick Facts:
Release Year: 2010
Director: Byron Howard, Nathan Greno
Budget: $260 million (Roughly $358 Million in 2023)
Box Office: $592 million (Roughly $816 Million in 2023)
One of the most beloved animated films of all time, Tangled, was created by Disney and was directed by Byron Howard and Nathan Greno.
Starring Zachary Levi (Flynn Rider), Donna Murphy (Mother Gothel), and Mandy Moore (Rapunzel), Tangled became a fan favorite instantly as Rapunzel, Flynn, and Maximus the Horse.
Starting in 1996, it wasn't until 2010 that Tangled was finally released, eating up a $260 million budget.
Reportedly, it took over six rewrites after the first script, each adding millions more to the final total cost.
Rapunzel's hair alone took a full team of animators almost six years to figure out how to animate correctly so it would all flow together seamlessly.
In the end, though, all the hard work paid off, as the movie made over $592 million at the box office.
8. Waterworld
Quick Facts:
Release Year: 1995
Director: Kevin Reynolds
Budget: $172 – 175 Million (Roughly $340 – $345 Million in 2023)
Box Office: $264.2 Million (Roughly $522 in 2023)
Considered by many as one of the worst flops ever in movie history, Waterworld was released in 1995 by Kevin Reynolds and distributed by Universal Pictures.
Starring Kevin Costner, Dennis Hopper, Tina Majorino, and Jeanne Tripplehorn, Waterworld was beset by problems from the very beginning.
Starting off, Steven Spielberg warned Kevin Reynolds and Kevin Costner not to film Waterworld out on the actual sea. He had had a terrible time filming Jaws and graciously passed on the advice.
Reynolds and Costner were not going to have that, though, and decided to still film out on the sea off the coast of Hawaii, leading to the entire atoll set being completely destroyed during a hurricane.
Since that took place only three weeks after getting into filming, the team faced multiple production setbacks.
The film had an original budget of $100 million, which quickly ballooned up to 175 million dollars in total, with most of that going to replace the set and props.
While it did make $264.2 million at the box office, most of that was in foreign countries, and after the theatres took their cut, Waterworld barely scrapped by as profitable.
It is a firm warning that filming at sea can come with numerous unforeseen circumstances and should be avoided whenever possible.
9. Avatar
Quick Facts:
Release Year: 2009
Director: James Cameron
Budget: $237 Million (Roughly $332 Million in 2023 adjusted for inflation)
Box Office: $2.923 Billion (Roughly $4.099 Billion in 2023 adjusted for inflation)
Released in 2009, the hit sci-fi movie, Avatar starred Sigourney Weaver, Sam Worthington, Stephen Lang, Soe Saldana, and Michelle Rodruizuez.
Taking place on an alien planet known as Pandora, director James Cameron weaves together a masterful story with breathtaking visuals. Those visuals, though, are not cheap, with the movie's total budget being $237 million.
James Cameron began work on the world of Avatar in 1984, but because he deemed the current technology too primitive, the movie was not released until 2009.
Once the camera technology had caught up to what James Cameron wanted, a huge amount of that production cost of $237 million went into creating a whole new camera system and method.
Alongside the custom-built camera setup, Avatar utilizes the latest motion-capture technology to bring forth Cameron's vision.
All that hard work paid off, bringing in $2.923 million, making Avatar the second highest grossing film ever when you adjust for the inflation rates.
10. Cleopatra
Quick Facts:
Release Year: 1963
Director: Joseph L. Mankiewicz
Budget: $31.1 Million (Roughly $300 Million in 2023)
Box Office: $71 Million (Roughly $698 Million in 2023)
Released in 1963 and directed by Joseph L. Mankiewicz, Cleopatra is a 251-minute-long historical drama about the famous Egyptian queen known as Cleopatra.
Starring Elizabeth Taylor, Rex Harrison, Richard Burton, and Pamela Brown, a surprisingly sizable chunk of the total budget went to paying their salaries.
Elizabeth Taylor alone signed on to play Cleopatra for a staggering salary of $1 million, setting the record of being the first actress ever to sign on for that amount.
Starting off with the production, things seemed to be going alright until they had to pause production due to Taylor being sick. Production was then suspended in November as the movie had gone over budget with only 10 minutes of usable footage shot.
All in all, the film cost the 20th Century Fox studio $31 million, which nearly bankrupted the studio, but luckily, it did not.
However, that close rub with bankruptcy paid off, as Cleopatra brought in a whopping $71 million, or in 2023, roughly $700 million.
In Closing
So there you have it. The top 10 most-expensive movies of all time.
While having the biggest set doesn't necessarily mean you create the highest-grossing film, too, there can be no doubt that when you play in the blockbuster league, going big is sometimes needed to give you the end result you want. Especially if your name is James Cameron.
Going big can also be a huge selling point and is often used in marketing. However, as Waterworld is a good testament to if your story sucks, an expensive production can still flop at the global box office ticket sale.
I remember watching Waterworld in a theatre in Iceland in 1995 (because there were no more tickets for Apollo 13), and I would probably have fallen asleep if it wasn't for the loud sound. It was so boring.
I hate to admit that I like John Carter, though, even though I hated the trailer.
What's your favorite on the list?
Table for easy comparison:
Movie
Budget in Million USD
Budget in Million USD
(adjusted for inflation 2023)
Box Office Sales in Million USD
Box Office Sales in Million USD (adjusted for inflation 2023)
Pirates of the Caribbean: On Stranger Tides (2011)
378
505
1060
1420
Avatar: Way of Water (2022)
350 – 460
359 – 473
2310
2375
Avengers: Endgame (2019)
356 – 400
418 – 470
2799
3294
Avengers: Age of Ultron (2015)
365
463
1403
1781
John Carter (2012)
306
400
284
372
Titanic (1997)
200
374
2249
4216
Tangled (2010)
260
358
592
816
Waterworld (1995)
172 – 175
340 – 345
264
522
Avatar (2009)
237
332
2923
4099
Cleopatra (1963)
31
300
71
698
The table shows the most expensive movie sets after adjusting their budgets for inflation.
---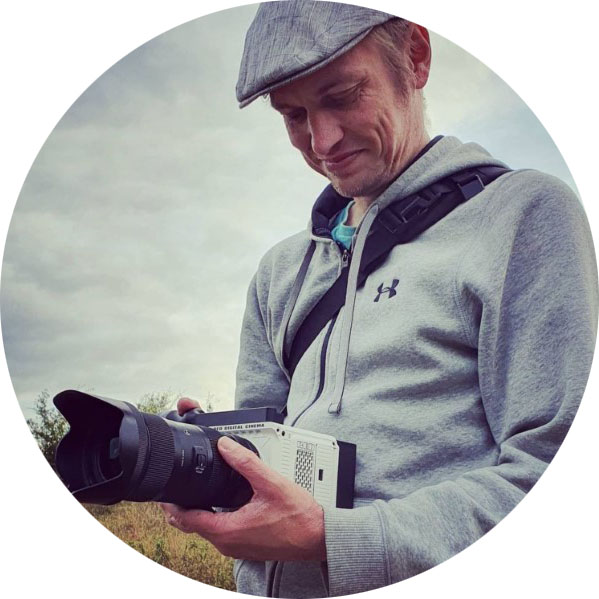 About the author:
Jan Sørup is a videographer and photographer from Denmark. He owns filmdaft.com and the Danish company Apertura, which produces video content for big companies in Denmark and Scandinavia. Jan has a background in music, has drawn webcomics, and is a former lecturer at the University of Copenhagen.