DISCLOSURE: AS AN AMAZON ASSOCIATE I EARN FROM QUALIFYING PURCHASES.
THIS POST MAY CONTAIN AFFILIATE LINKS, MEANING, AT NO ADDITIONAL COST TO YOU, I EARN FROM QUALIFYING PURCHASES. AFFILIATE LINKS ARE MARKED WITH #ad. "I" IN THIS CASE MEANS THE OWNER OF FILMDAFT.COM. PLEASE READ THE FULL DISCLOSURE FOR MORE INFO.
Before actually shooting a scene for a movie or tv-show a lot of time has been dedicated to pre-production. And one important element of preproduction is the table-read.
But what is the meaning of table-read exactly, and why is it important?
The definition of a table-read (also known as a read-through) is when the above-the-line production team of a movie or tv-show gathers to read out the script and get a feel of how the story reads. It happens near the end of preproduction to make final revisions before the actual shooting takes place.
Table reads serve many purposes–from team-building to fine-tuning the script, and in this post, I'll go into these in more detail.
So grab a chair, join the circle, and let's open the script up on page one.
The meaning of table-reads in preproduction
Before actually shooting a pilot, movie, or TV show, the above-the-line production team – i.e., the writer(s), director(s), producer(s), department heads, and the cast – get together and read through the script.
Read the FilmDaft quick guide to film set roles.
Reading out the script means reading all the speaking parts, the voice-over (if any), soundstage directions, and scene headings.
Therefore, the meaning of a table-read is to give everyone a chance to get acquainted with the script and prepare for the shoot.
Read more about the difference between script and screenplay.
Doing a table-read gives everyone involved a chance to hear the story aloud, take notes, and circle up to make revisions.
In television, table reads are done before recording an episode so final edits can be made.
On a feature film, they can clue you into important changes that can affect or combines scenes to make your days easier to make.
Why table reads are important
Actors use table-reads to practice the script and get in the right mindset for the shoot. It's where they finetune their character emotionally.
When acting out the dialogue in the script, actors get a sense of the rhythm or flow in each scene.
If you want to practice table-reads yourself, check out the best places online to read Hollywood screenplays for free.
But table-reads are also important for the screenwriters and director, as reading through the script can reveal passages that don't work and need to be ironed out.
In other words, it's a chance to make important revisions to the screenplay.
Table-reads also help the producers out, so they can get a sense of changes to scenes, which can result in any potential production delays, which in turn usually means more expenses.
Read more about what producers do in movies.
For department heads such as the cinematographer or costume designer, table-reads are important to spot any issues related to their vision.
Table-read examples
Let's look at some examples of table-reads from actual tv-shows and movies.
The first one is the finale table-read from the hilarious tv-show The Good Place (2016-2020) starring Ted Danson, Kristen Bell, William Jackson Harper, D'Arcy Carden, Jameela Jamil, Manny Jacinto, Mike Schur, and more.
The next example is from Disney's live-action movie Beauty and the Beast (2017), based on the animated version of the same name from 1991. The live-action adaptation stars Emma Watson, Dan Stevens, Luke Evans, and more.
The last example is a virtual table read from Family Guy (1999-) Episode 350, including cast Seth MacFarlane, Alex Borstein, Mila Kunis, Seth Green, and executive producers Rich Appel, Alec Sulkin, and Kara Vallow.
Summary
Table-reads are an important preproduction element for any pilot, tv-show and feature film.
Table-reads help the production team iron out any kinks in the final screenplay, and the actors fine-tune their character in dialogue with the rest of the cast.
I hope this helped give you an understanding of what goes on in a read-through? If you have any experience with table-reads yourself or any thoughts or questions, please share in the comment section below.
---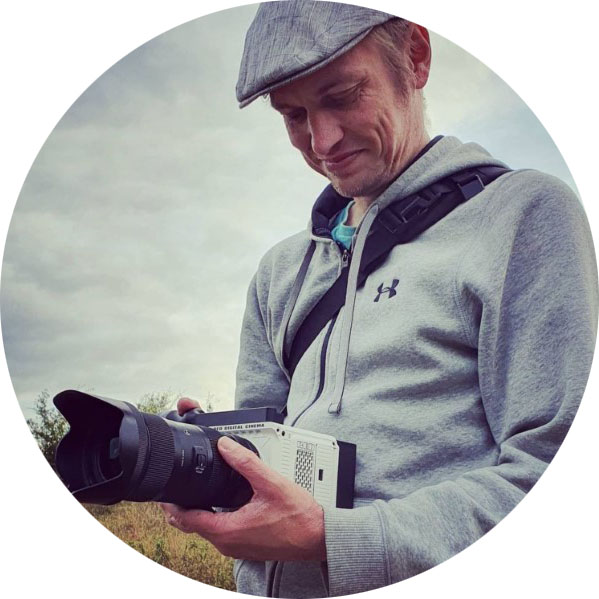 About the author:
Jan Sørup is a videographer and photographer from Denmark. He owns filmdaft.com and the Danish company Apertura, which produces video content for big companies in Denmark and Scandinavia. Jan has a background in music, has drawn webcomics, and is a former lecturer at the University of Copenhagen.