DISCLOSURE: AS AN AMAZON ASSOCIATE I EARN FROM QUALIFYING PURCHASES.
THIS POST MAY CONTAIN AFFILIATE LINKS, MEANING, AT NO ADDITIONAL COST TO YOU, I EARN FROM QUALIFYING PURCHASES. AFFILIATE LINKS ARE MARKED WITH #ad. "I" IN THIS CASE MEANS THE OWNER OF FILMDAFT.COM. PLEASE READ THE FULL DISCLOSURE FOR MORE INFO.
YouTube is one of the most popular social media platforms out there with tonnes of new video content and live videos being uploaded and shown as live broadcasts each day.
Sharing YouTube videos is simple when you want to share them with friends on Facebook or Twitter.
But when you want to share your videos from your YouTube channel to Instagram stories or as an IGTV video, you'll quickly run into some problems.
In this blog post, I share a quick guide with different methods on how to share YouTube content to your Instagram account so your followers can see them.
I'll also share an alternative way that you can utilize your Instagram followers to drive traffic to your YouTube channel.
Check out my article on YouTube vs Vimeo for business.
But first things first…
There's no straightforward way of sharing a YouTube video on Instagram.
Unfortunately, there is no standardized or native way to share a YouTube video on Instagram, meaning you can't simply hit the share button and then post it directly to Instagram.
Instead, you need to have to download the video to your mobile device or desktop and then reupload it to share it on Instagram.
Also, check out 10 Instagram tricks you should be doing.
How to download a YouTube video from YouTube Studio
You're not allowed to download someone else's YouTube videos according to YouTube's policies.
But you can download your own video by going to YouTube studio. On a desktop or laptop, you need to click on the three dots menu within YouTube Studio.
In the dropdown menu choose "Download". This is the easiest way to direct download your own YouTube video.
If you're on an iPhone or Android phone you can click on any video you've created and below the video, you will see a "Download" option. However, to download the video, you'll need to subscribe to YouTube Premium.
Notice, that the latter option isn't available for YouTube Shorts (videos shorter than 60 seconds published as a YouTube Short).
Now, these options all require you to remember your login to your YouTube channel. So what do you do, if you've lost that and don't have access to the video on your hard drive anymore?
In that case, your only option is to download the video using the YouTube video link. Here's how to do it.
How to download a YouTube video using the YouTube Video URL
The first step, of course, is to open YouTube. Then you need to…
Go to the YouTube video you want to download.
Click the Share button and copy the URL.
Type in "download mp4 YouTube" in Google search.
Pick one of the many third-party websites that let you download YouTube videos as MP4. You can also download a third-party app to your phone that does the same.
Paste the URL of the YouTube video into the tool.
Download YouTube video.
Crop your downloaded video for the Instagram story.
Because of the download limitations in the YouTube app when using an iPhone and Android device, I usually find it easier to download a video to a download folder on my PC, then upload it to my Google Photos, and then share it from there.
But you can easily do it on your phone as well.
The next step is to crop the video to maximize the screen space for Instagram videos. Here's how you do that in Google Photos app:
Select the Google Photos app and open your video.
Tap Edit and select "Crop".
Tap the Aspect Ratio button (the first icon).
Click 16:9
Tap the Aspect Ratio button again and click Flip to portrait (this will make it 6:19).
Crop your video
Tap Save copy
I find that the best Instagram video format for Stories is 6:19 as it fits most screens at uses all the screen space.
Of course, you can also crop a video in Premiere Pro and similar professional video apps. Here's how.
About the video length of Instagram Stories vs IGTV
Remember that the length of the video for Instagram Stories may not exceed 15 seconds.
If you have a video longer than this, Instagram will automatically shorten the video for you.
If you don't want this, you can simply drag the sliders at the beginning and end of your video in Google Photos to crop the length of the video yourself. That will give your more control.
The alternative to this is to upload the video as an Instagram TV video instead. Here the maximum video length is 15 minutes (mobile upload) and 60 minutes (PC/web upload).
How to Post the Video to Instagram
Once you've finished cropping, proceed to upload the video.
From Google Photos navigate to the Instagram app icon and click it. Now you can choose between Direct, Feed, and Stories.
In this case, I'll choose Stories.
Now choose between Your Stories (public) or Close Friends (only selected friends from a list can view it). If you want everyone to see it, choose Your Stories.
Notice, that you can also press the small arrow at the bottom right and choose to send it as a message to someone.
Uploading from a PC
If uploading from a PC, navigate to the folder with the video file and select it.
Now tap either "Your Story" or "Close Friends" to share the video appropriately.
Posting as an Instagram post
Posting it to Instagram as a post is just as easy. Click the plus button and then click post. Select the video that you wish to upload and then click next.
Take the time to type a caption for the video and tag people if you wish to do so. Click share when you're done and the video will be uploaded to Instagram.
You can post links to your YouTube videos on Instagram stories to strategically convert Instagram users to YouTube followers. Here's an article on more strategies you can employ to gain YouTube subscribers.
There are two ways to do this that depends on whether or not you've got more than 10.000 followers or not.
Over 10.000 followers: use Web Link
If you've already amassed 10.000 followers on Instagram, you get the Swipe Up option on Instagram to do this.
Copy the video link from YouTube that you want to share
Go to Instagram Stories
Post a thumbnail to your video
Tap the link icon on top
Choose Web Link
Post the URL to the YouTube video
Press Done
Share
When your Instagram followers or other Instagram users see your story and swipe up, they'll be taken directly to YouTube to see your video.
Under 10.000 followers: use IGTV
If you don't have 10.000 followers yet, you can still do it. Here's how:
Record a video on Instagram that is longer than one minute for IGTV
Tell the audience about the new video you have created on YouTube and tell them to Swipe Up to see a link to the video (or your blog/website) on the next page. Tell them to click the link (call to action).
Press the + sign on your profile and choose IGTV video
Choose your video
Choose a thumbnail and click next
Choose a good title
In the description, paste a link to your YouTube video or website
Post the video
Click on the IGTV video to watch it
Share the IGTV video you just created as an Instagram Story (click the share icon)
Click the link icon at the top of the screen
Choose IGTV Video
Pick your new IGTV video
Click Done
Pro Tip: You can also put a sticker on top that says "Swipe Up" to urge viewers to view your link.
The Legality of Downloading YouTube Videos
Technically, it isn't legal to download YouTube videos. YouTube doesn't come after people who download videos using third-party tools, but they could if they wanted to.
The only way to permanently download a YouTube video is to go to a YouTube video downloader third-party site that is designed to rip the videos from YouTube's servers. There are many websites that are designed to do this.
You paste the link to the video in the box. Then the website rips the video. Some websites allow you to pick the file format as well as the video quality. It should be easy enough to download the videos as mp4 files.
As I mentioned earlier, this isn't legal. You don't own the rights to these videos and you don't have permission to download them.
This means that you're doing something that is against the terms of service of YouTube. It's not likely that you'll get in trouble for downloading the videos, but it's theoretically possible that you could.
Don't Reupload Other Peoples' Videos
It's not a good idea to repost YouTube videos if you don't have the right to do so.
Downloading a video and then reuploading it is not a good idea. The video creator of the video might take exception to it. They could come after you to try to get the video taken down.
Therefore, if you're going to do something like this, you'll need to get permission from the person who created the video.
Unless you know the content creator and have been given consent, it isn't a good idea to reupload videos from YouTube accounts that you don't own the rights to.
Of course, you should feel free to reupload your own videos if you're the content creator.
In Closing
Be sure to get permission if you plan to download and reupload a YouTube video that was created by someone else. If you just want to upload your own YouTube videos to Instagram, you'll already have the videos that you need.
Simply post them to your story or create normal Instagram posts. Your followers will be able to see the videos.
If you want to share a video made by someone else, talk to them and get permission. They might send you the video files themselves if they agree to allow you to post the video to Instagram. If they politely decline, you should respect their decision.
You know how to share YouTube videos on Instagram now, but you should use this information responsibly.
---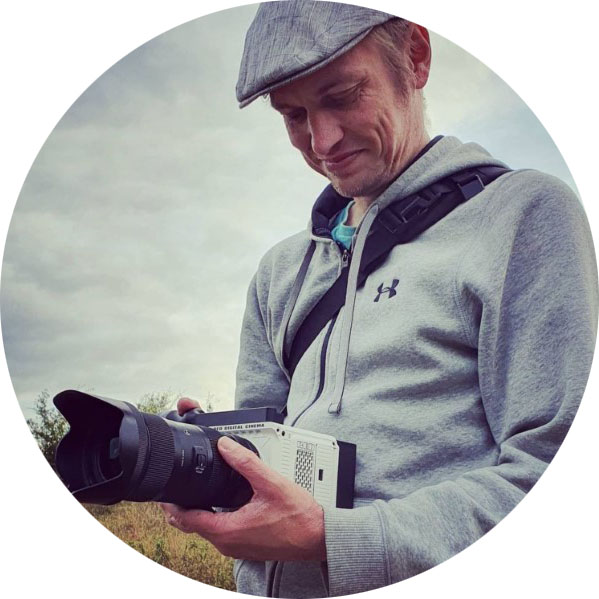 About the author:
Jan Sørup is a videographer and photographer from Denmark. He's the owner of filmdaft.com and of the Danish company Apertura, which produces video content for big companies in Denmark and Scandinavia. Jan has a background in music, has drawn webcomics, and is a former lecturer at the University of Copenhagen.