DISCLOSURE: AS AN AMAZON ASSOCIATE I EARN FROM QUALIFYING PURCHASES.
THIS POST MAY CONTAIN AFFILIATE LINKS, MEANING, AT NO ADDITIONAL COST TO YOU, I EARN FROM QUALIFYING PURCHASES. AFFILIATE LINKS ARE MARKED WITH #ad. "I" IN THIS CASE MEANS THE OWNER OF FILMDAFT.COM. PLEASE READ THE FULL DISCLOSURE FOR MORE INFO.
The most important thing that your YouTube channel need is a committed and engaged audience. Of course, we all want to see those subscriber numbers rise higher and higher.
So how can you continue to develop your content and grow your audience in a way that feels authentic and stays true to who you are?
Here are the tips, tricks, and best practices you'll need to succeed!
1. Don't Neglect the Community Tab
Added in 2017, the YouTube Community tab is a valuable tool for any content creator. Accounts with over 10,000 subscribers can publish polls, text updates, photos, and even video links.
You can use the Community tab to promote discussion among your followers, poll your audience for video ideas, remind followers of past videos, and create excitement for upcoming video releases.
2. Go Live
Livestreaming helps today's audiences feel like a part of a larger community. Similarly, releasing new content with YouTube Premier makes your videos feel like an event where viewers can engage with you and one another.
It also creates a feeling of FOMO (Fear Of Missing Out) and anticipation for your hot new videos to drop – all of which are more likely to drive channel subscriptions.
3. Use Multi-Channel Marketing
Remember, you don't have to just market your YouTube channel on YouTube.
Take advantage of all other social media platforms you find relevant to your brand image and target audience including Twitter, LinkedIn, Facebook, Instagram, TikTok, Pinterest, and even Reddit.
It is important to cross-promote your content by posting videos on your website or blog, embedding them in email blasts, and pushing them out to all your other digital media channels.
4. Don't Forget the CTA, aka. Call-To-Action
It seems simple, but many YouTube creators make the rookie mistake of forgetting to remind their viewers to subscribe!
Remind them often and remind them early. Most viewers don't watch until the end of a video, even if it is a topic they are interested in.
Hitting that Subscribe-button is simple and only takes a second, but oftentimes people need to be reminded before taking action – sometimes even more than once!
5. Collaborate
One great way to build up a larger following is to partner up with other more established YouTube channels that are similar to yours.
You could join up in person for 1 video that features both of you, create a recurring show theme, or simply make corresponding videos on the same topic.
However, you choose to do it, make sure you both plug the other's channel frequently for a little quid pro quo action.
6. Tease Your Next Videos
Leave your audience wanting more with frequent teasers of upcoming content.
Whether you use verbal reminders or YouTube's digital features, keep them on the hook by dropping hints about your next hot topic, reiterating the release date, and asking your viewers to come back and see you again.
7. Incorporate End Screens & Video Cards
Keep your viewers on your channel by utilizing the features YouTube has provided for content creators.
Video cards are notifications that you can set to pop up at various points during the video and end screens display during the last few seconds.
Both of these are primarily used to point users to other videos on your channel, prompt them to visit your website or remind them to subscribe.
8. Optimize Thumbnails
When internet users are scrolling and browsing on YouTube, the video thumbnail is often what first catches their eye.
Optimize your thumbnail with creative branded imaging and grab hold of this opportunity to capture their attention.
More views = more subscribers.
Quality visuals also help your YouTube search rankings.
9. Publish Content Regularly
Even 1 million subscribers won't do you any good if you're not regularly putting new content out there.
This is one of the important points mentioned by a lot of successful YouTubers when I reached out and asked them about the key to their success.
And if you slack off for too long, you may even begin to lose subscribers! We all know that life happens – but whenever possible try to not go too long between videos.
The more often you create content, and the more videos you have out there in the digital space, the more likely potential subscribers are to come across your brand and subscribe.
10. Stick to A Content Schedule
The more you can stick to a consistent content schedule the better.
Letting viewers know when they can expect new content from you is key in creating, engaging, and retaining a loyal fanbase.
It also makes them more likely to subscribe since they know you will be regularly pushing out new content.
11. Reply To As Many Comments As Possible
It goes without saying that one of the top ways to grow engagement is to dedicate time to replying and engaging with viewer comments.
Some viral videos amazingly have the original uploader still commenting on them years later!
12. Utilize Keyword Research
If you're not optimizing your YouTube video titles, tags, and descriptions for popular search terms, you're missing out on a key opportunity to grow your metrics.
Research top keywords for your niche and create new content around them.
Then, incorporate those keywords within all aspects of the video creation and upload process.
13. Create A Content Vision
Follow the wisdom of this popular Proverb: "Where there is no vision; the people perish."
If you've never sat down to establish your plans, dreams, and goals for your channel, your content will reflect that. People want to subscribe to brands that they can relate to and offer them something of value.
Channels that lack vision and direction will struggle to meet those demands.
14. Create A Brand Image & Voice
Develop and incorporate a brand image and voice that are cohesive and align with your content vision and goals.
Everything from your artwork to your video naming conventions matters. Subscribers are attracted to brands that offer visually pleasing and clearly defined content.
15. Know Your Audience
Understanding and catering to your target niche go a long way towards creating a successful channel on YouTube.
In some circles, your viewers may expect highly produced and edited full-length videos, and in others, a simple cell phone video taken off the cuff in your car may suffice.
Knowing which type of content your target audience prefers and expects will help you gain their loyalty and subscriptions.
A Word of Caution
While it can be tempting to take a shortcut to higher numbers by purchasing subscribers, in the long run, this strategy never pays off.
The user engagement of purchased subscribers will always fall short of genuine fans and followers, even harming your ranking in search results due to YouTube's algorithms.
In other words, if you purchase 10,000 subscribers that never like, watch or comment on your videos – YouTube will deem your content as inferior and penalize your videos.
Final Thoughts
Above all: be authentic, be relatable, and let your passion shine through. Quality content and a genuine interest in your audience will create a community of dedicated fans and followers.
As they say, build it, and they will come. By implementing the tips and tricks above, your subscriber and engagement metrics should take care of themselves!
---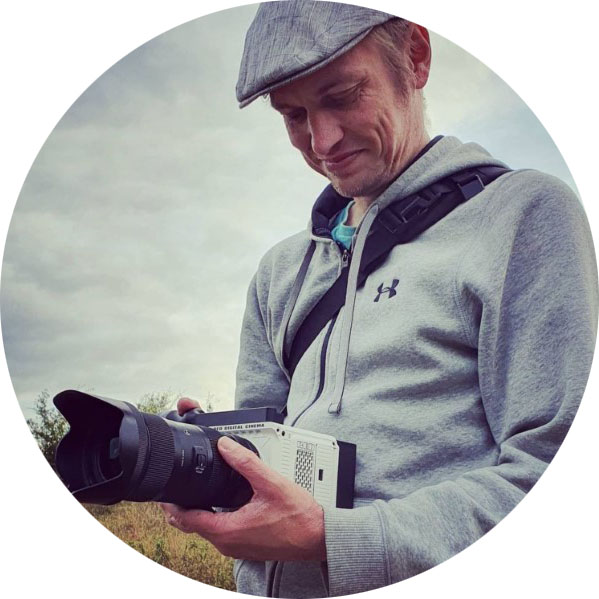 About the author:
Jan Sørup is a videographer and photographer from Denmark. He owns filmdaft.com and the Danish company Apertura, which produces video content for big companies in Denmark and Scandinavia. Jan has a background in music, has drawn webcomics, and is a former lecturer at the University of Copenhagen.