DISCLOSURE: AS AN AMAZON ASSOCIATE I EARN FROM QUALIFYING PURCHASES.
THIS POST MAY CONTAIN AFFILIATE LINKS, MEANING, AT NO ADDITIONAL COST TO YOU, I EARN FROM QUALIFYING PURCHASES. AFFILIATE LINKS ARE MARKED WITH #ad. "I" IN THIS CASE MEANS THE OWNER OF FILMDAFT.COM. PLEASE READ THE FULL DISCLOSURE FOR MORE INFO.
A couple of weeks ago, I needed some visual effects assets for my short film, "The Journey."
In particular, I was looking for some muzzle flashes, gun smoke from a pistol, and blood splatter.
So I went to my usual stock photo libraries, I usually license photos and vector graphics. Sometimes I've had luck with finding useful stock video clips on black matte backgrounds here.
But I simply couldn't find anything to get me there this time. Either the muzzle flashes or gun smoke was from a machine gun or rifle. Or the blood splatter didn't look realistic or didn't "splat" in the right direction.
So I decided to search online for other sources. And that's when I stumbled upon ActionVFX.
At the end of the article, you'll find some info on how to get the best deals and a direct link to some free FX samples from ActionVFX.
High-Quality VFX Ready to Use
Suppose I had just known of ActionVFX when I looked for the necessary visual effects. In that case, I could have spent 5 minutes searching instead of the 5 hours I spent searching, downloading, and doing a lot of trial and error compositing in After Effects without any useful result.
ActionVFX had everything I needed and more. Way more! All are neatly categorized and ready for download. I mean, just look at this insane collection.
Atmospheric Smoke and Fog Vol. 1
Atmospheric Smoke and Fog Vol. 2
Big Gas Fires
Bleeding Fabric
Bleeding Wounds
Blood Hits
Blood Mist Vol. 2
Blood Pools
Blood Splatter
Bullet Hits
Burning Poles
Ceiling Fire
Cold Breath
Dirt Blasts
Dust Explosions
Dust Particles
Dust Waves Vol. 2
Electrical Sparks
Electrical Sparks Vol. 2
Exploding Debris Vol. 1
Exploding Debris Vol. 2
Falling Ashes
Falling Dust
Falling Snow
Fire Embers
Fire Sparks – Close
Fire Sparks – Wide
Fire Trails
Fireballs
Fireballs At Camera
Flame Torch
Foreground Smoke & Fog
Gas Explosions Vol. 1
Gas Explosions Vol. 2
Grinding Sparks
Ground Bursts
Ground Cracks Vol. 1
Ground Cracks Vol. 2
Ground Fire Vol. 1
Ground Fire Vol. 2
Ground Fog Vol. 1
Ground Fog Vol. 2
Gun Smoke Vol. 1
Gun Smoke Vol. 2
Gun Sound FX
Jet Flames
Large Scale Smoke Plumes
Large Scale Smoke Plumes
Musket Muzzle Flashes
Muzzle Flashes Vol. 1
Muzzle Flashes Vol. 2
Severed Necks & Limbs
Small Burning Debris
Small Ground Fires
Small Scale Smoke Plumes Vol. 2
Small Water Hits Vol. 1
Small Water Hits Vol. 2
Spark Bursts
Spark Explosions
Spark Hits Vol. 2
Steam Jets
Structure Fire
The Battle Box
Wall & Ceiling Fire
Wall Fire
Water Blasts
Water Splashes
Window Fire
Windy Snow
And they keep adding more VFX assets all the time.
ActionVFX has quickly become my one-stop go-to VFX library whenever I need an explosion, muzzle flash, smoke, fire, snow, atmospheric dust, or fog – you name it.
Buying Options
The assets are priced very fair. And if you compare them to the traditional stock footage sites, I would say they're priced extremely fair.
As prices are subject to change, I can't mention them here. So I'll describe how to get the best deals. And keep an eye out for special deals and sales.
Buy as Packs
One way to buy ActionVFX is to buy it in packs. Packs are a selection of effects within a single category.
For example, you can buy the Severed Necks & Limbs Pack (yikes!), which has 35 clips in shot in 12-Bit ProRes 4444 at 59.94fps on a RED GEMINI 5K.
The packs are 2K and 4K, and the 2K version is cheaper.
If you don't fancy buying a lot of different packs, you can get a mixed pack called The Battle Box, which contains 145 VFX elements in 8 different categories: Explosions, Fire, Gun FX, Debris, Blood & Gore, Smoke, Particles, and Water.
You can easily pay between $50-$400 for a single stock footage video clip on other sites, and still, you won't get this quality. So purchasing in packs is a good way to go, e.g., if you need a lot of explosions from different angles and sizes.
Buy as Single Clips
You can also do it if you just want a single clip – say "Severed Neck 7". This will be the most expensive option in the long run, but if you just need a few effects now and then, this is the way to go.
I've used this option now and then, and even though it's the most expensive option, I still think the pricing is fair. Especially since you often only need the 2K version (unless you need the effect to be in the extreme foreground in a 4K or 6K video).
Often though, I find myself scaling even the 2K clips down. But I've used things like atmospheric fog and dust before, which I've needed to fill the whole screen, so here the 4K version comes in handy.
Buy the ActionVFX Drive
The cheapest way to buy is to buy in bulk.
And if you buy the ActionVFX Drive, you get everything! And I mean everything! And though the price of entry is higher, if you work with visual or special effects regularly, this is the way to go.
In other words, you get the entire ActionVFX Drive with over 3300 high-quality visual effects elements.
Plus, you'll get all future releases at the same discounted price as you received with the Action VFX Drive.
The price for The ActionVFX Drive depends on the number of users.
A single-user license is the cheapest option, but you can buy the ActionVFX Unlimited License for studios, teams, and schools.
These prices are a bargain if you're regularly working with VFX assets.
Free VFX Assets For You
But before you take the plunge with ActionVFX.com, why not try out some of their free VFX assets?
If you follow this link, it will take you directly to the free assets library, with lots of cool free effects you can test out in your projects.
For example, you'll find free VFXs such as lighting, blood, bullet holes, dust waves, burn marks, and sound effects.
I hope you find what you're looking for. And feel free to share some of your cool VFX work in the comments below.
---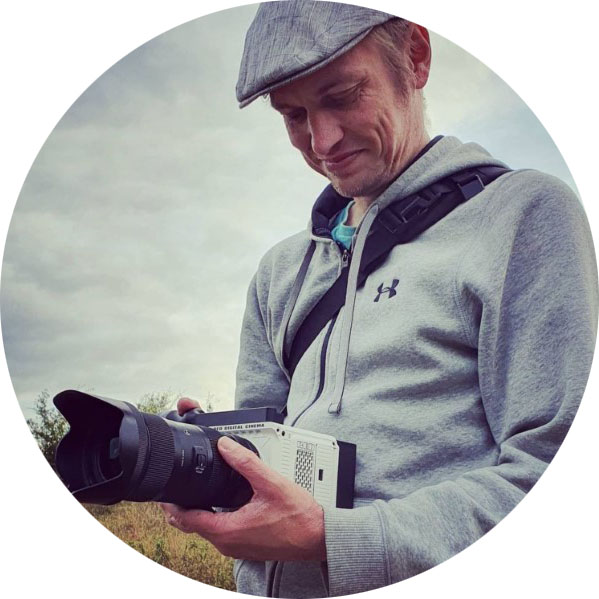 About the author:
Jan Sørup is a videographer and photographer from Denmark. He owns filmdaft.com and the Danish company Apertura, which produces video content for big companies in Denmark and Scandinavia. Jan has a background in music, has drawn webcomics, and is a former lecturer at the University of Copenhagen.