DISCLOSURE: AS AN AMAZON ASSOCIATE I EARN FROM QUALIFYING PURCHASES.
THIS POST MAY CONTAIN AFFILIATE LINKS, MEANING, AT NO ADDITIONAL COST TO YOU, I EARN FROM QUALIFYING PURCHASES. AFFILIATE LINKS ARE MARKED WITH #ad. "I" IN THIS CASE MEANS THE OWNER OF FILMDAFT.COM. PLEASE READ THE FULL DISCLOSURE FOR MORE INFO.
If you're creating videos or short films with a DSLR or mirrorless cameras like the Panasonic GH5 or S1H, the BMPCC 4K or 6K, or Sony a6500 or A7S or A7R-series, then there's a chance that you do so, because you love that these small cameras are portable and low-weight.
As a GH5 and GH5s owner myself, I know the feeling. I love being able to travel light, but still being able to capture great image quality for my clients.
But you won't get great image quality without good lighting. And if you're like me, you don't want to carry with you a heavy Arri 1000 Fresnel or an old 800W Redhead if say, you're shooting a corporate video or interview.
That would kinda negate all the benefits of using a GH5 or BMPCC 4K in the first place, wouldn't it?
I've spent A LOT of time researching professional portable lighting kits for DSLR-style shooters, and I thought, I'd share some of my insights here.
So let's have a look at some of the best portable lighting kits for DSLR and Mirrorless cameras on the market right now.
1. Aputure LS-Mini20 2-Light Storm Flight Kit with 2x Daylight Lights and 1x Bi-Color Light and stands
The Aputure LS-mini 20 flight kit features two daylight lights (7500K) and one bi-color lights (3200-6500K).
Each light has a high color precision of 96+ TLCI and CRI, so you won't get any nasty green tints on the skin of your subjects.
The lights have fresnels built into the front, so you can focus your beam and get a lot of power from these small lights.
When using them as spotlights (20 degrees spread) you get 10000 lux at 1m. And when you're using them as floodlights (80 degrees spread), you get 1800 lux at 1m.
That's pretty impressive for a light, which only measures 9.09 x 4.80 x 3.82″ / 231 x 122 x 97mm and weighs 998 grams.
And the included barn doors it is easy to shape the light to your liking.
Plus the kit comes with 3 collapsible stands and carrying back for portability and easy travel.
Oh, and the kit can be powered by an AC-DC adapter, a Sony NP-F970 battery, a Sony V-Mount battery through D-Tap, or a 5v Power Bank.
The only con I can think of with these lights is, that the fans are a bit noisy.
It's not too loud to be usable, but if you use an on-camera microphone, you should not put one of the lights directly next to it.
I can't think of why you would want to do that anyway, but if you need a light very close to the camera, you should go with either a dedicated on-camera light or a fanless solution. Or use a proper shotgun microphone or lavalier instead.
All things combined make for a perfect solution for a quick 3-point lighting setup, e.g. for interviews.
Check the current price on Adorama.
Check the current price on Amazon.
2. Aladdin Micro Bi-Flex M7 70W Bi-Color LED Panel Kit with V-Mount Battery Plate and Soft Case
You can't talk about portable lighting kits without mentioning flexible light panels.
And my favorite light panel is the bi-colored Aladdin Micro Bi-Flex M7 70W. I own three myself.
The Aladdin Bi-Flex is a light-weight (it only weighs 0.52 lbs / 0.24 kg) flexible light panel, which can be bend into shape and easily be placed in a lot of places. Each panel measures 11.8 x 11.8 x 0.2″ / 300 x 300 x 5.1 mm.
The lights have an extremely high color precision of 98+ CRI and TLCI. The bi-color versions have a color temperature of 2900K-5600K and put out 1650 Lux at 1m.
Each light comes with a dimmer, which runs on AC, V-lock batteries or Gold-Mount. You need to choose beforehand whether you want a V-lock plate or a Gold-Mount plate. I have V-lock.
On the dimmer, you can dial in the color temperature and brightness. If you want, you can also attach a DMX module.
The included extension cables let me control all three lights from behind the camera. I love that the dimmers aren't attached to the back of the lights, but can be used in this way instead.
For example, you can wrap it around a pillar in a room. Or velcro it to the roof inside your car (the lights have velcro on the back). And if you're making an interview in a tiny office with no room for light stands, you can just stick it to a wall with a bit of gaffers tape.
Plus, the panels are splash-proof, so they can even be used outside.
With the included diffuser, you can soften the light, which makes it great for interviews. I've not found myself needing anymore diffusion.
I did, however, buy an extra reflector (which moves the diffusion further away from the LEDs and soften the light further) and a honeycomb grid for my key light. This lets me direct the light a bit more because panels do have a fairly wide flood of 140 degrees.
These aren't usually sold as kits, but I was lucky enough to get my hands on a prototype this bag from Aladdin, which holds three lights, three light stands, and all the necessary accessories. But I never use it, because I can have the lights in my ThinkTank bag together with my other gear instead.
You get a soft case for each light, so you can just use that. But if you want something, which can hold more than one light, just reach out to your dealer, and see what they have in store.
The Aladdin Micro Bi-Flex M7 bi-colored LED panel kit is an amazingly versatile and professional light. It built, to high standards, and can be used almost everywhere. I especially like it for interviews inside, outside and in cramped places.
I sometimes even use it for lighting my green screen, though a bigger light source is usually preferred.
Check the current price on Adorama.
3. Godox SL Series SL-60W 2x Daylight LED Video Lights with Softbox, Honeycomb Grid, Color Gels, Stands and Carrying Case included
The Godox SL-60W LED daylight video light has quickly become a very popular light. And it's easy to see why, as the Godox SL-60W offers a lot of bang for the bucks.
In many ways, the light is comparable to the also popular Aputure 120d, but at a fraction of the price.
The Godox SL-60W has a high color rendering index of 95+ CRI and 90+ TLCI, so not green tints here either. The lights are daylight balanced (5600K).
The light uses a combination of fan and heatsink to keep the temperature and noise down.
The Godox SL-60W comes with Bowens mount, so if you already own some accessories like barn doors or reflectors for Bowens, you can use these.
The light is powered by AC-power (100-240V 50/60Hz) for worldwide use and pulls – you guessed it – 60W. Those 60 W will give you 4100 Lux at 1m or the equivalent of a 300W tungsten light.
The light is dimmable from 10-100%.
The Godox SL-60W includes a 433 MHz remote control, which lets you work with six lighting groups and 16 channels.
On the back of each light, you also find a big display where you can monitor the temperature of the fixture itself in Fahrenheit or Celcius, the brightness and the channel.
The Godox SL-60W is normally sold as single units, but I was able to find this awesome kit on Amazon, which includes two lights, wireless control, light stands, a honeycomb grid, barn doors, colored gels, and a carrying case.
The accessories included in the kit are not top-notch quality, so if you already own some good light stands, etc., I would properly use those instead. But they still offer great value for the money.
The lower quality standard accessories are a downside, but because the light comes with a standard Bowens mount, it is easy to upgrade both accessories and light stands and get an awesome lighting kit for the price.
Another thing is the weight of the lights. They each weigh 3.55 lb or 1.61 kg, which certainly isn't the lightest on this list. But the power and bang for the buck you get from these lights, are hard to beat.
If you prefer to just buy the lights as single lights and put together your own kit, of course, you can also do so.
Check the current price for a single Godox SL-60W on Adorama.
Check the current price for a single Godox SL-60W on Amazon.
4. CAME-TV Boltzen 3x 55w Fresnel Focusable LED Daylight Kit
CAME-TV is another well-known brand when it comes to small fresnel LED lighting kits.
This kit includes three 55 Watt fresnels (with a 20-60 degrees beam-angle), which are daylight balanced (5600K) with a high CRI of 96+.
If you buy from Adorama, you also get three light-stands included in the kit and a soft case for easy carrying. The kit from Amazon doesn't include the light stands and includes a hard case instead.
Despite their small size, they pack a lot of power at 4200 lux at 1m.
To keep the heat down, the lights come with a fan, but it is very quiet and not a problem, e.g. for interviews.
They also come with barn doors, so you can easily shape the light to your liking.
You also get three filter sets of soft, milky-white and orange filters (the latter for tungsten lighting simulation).
Since fresnels tend to give a pretty hard light, you would probably want to use a bigger softbox or an external diffusion screen if you really want to soften the light from these lights. This goes for all the fresnels lights on this list, and not only the CAME-TVs.
The lights are small 3.5 x 8.27 x 12″ / 8.89 x 21.01 x 30.48 cm and only weighs 1.04 kg each.
The CAME-TV Boltzen 55W video lights can be powered through AC, NP-F970 batteries, V-mount batteries, and Anton Bauer through D-tap.
All-in-all this an awesome little lighting kit, which does equally well as a continuous lighting kit for video and photography, e.g. for weddings, events or as a three-point lighting kit for interviews.
Check the current price on Adorama (kit includes light stands).
Check the current price on Amazon.
5. Litepanels (Manfrotto) Lykos 23W Bi-Color Flight Kit with Battery Bundle
The Litepanels Lykos 23W Bi-Color Flight Kit is a practical lighting kit for the videographer constantly on the move.
Litepanels are a well-known brand when it comes to LED-panels for video lighting and this kit doesn't disappoint either.
The kit contains 3x Lykos Bi-Color LED panels, 3 x Manfrotto Nano Stands, a softbox, 3x diffusion gels, and all other necessary accessories to quickly get it up and running.
Each panel has a CRI of 93+ and a beam angle of 50 degrees. The panels are dimmable from 0-100% and you can see your settings on the small LCD-screen on the back. You can even control the lights via an app if you own an iPhone.
Each light has an output of 1500 lux (5600K daylight) and 1300 lux (3000K tungsten) at 1 meter. That's a comparative output to a 400W Tungsten, which is pretty impressive for a panel of this size.
Each panel measures only 22.05 x 13.82 x 9.06″ / 560 x 351 x 230 mm and weighs 1.10 lbs / 0.5 kg. The whole kit combined weighs only 29.10 lbs / 13.2 kg.
The kit also includes AC adapters and power cables for the US, UK, EU, and Australia. And if you're without a power outlet, this particular kit also includes 3 Anton/Bauer L-series 47W batteries and chargers.
If you prefer a version without the batteries, it is available here on Adorama.
You also get a rugged wheeled Pelican case with custom pre-cut foam and with a telescoping handle for easy travel.
If you travel a lot and you want a light-weight and versatile kit, which can handle the beating from an airport or trunk of a car, then you should definitely take a look at this kit. It comes with everything you need, is easy to set up, and can be used around the globe from the get-go.
Check the current price on Adorama.
---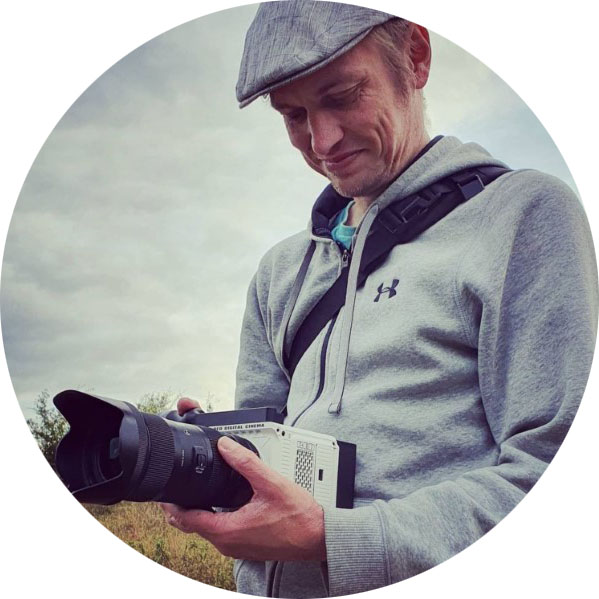 About the author:
Jan Sørup is a videographer and photographer from Denmark. He owns filmdaft.com and the Danish company Apertura, which produces video content for big companies in Denmark and Scandinavia. Jan has a background in music, has drawn webcomics, and is a former lecturer at the University of Copenhagen.