DISCLOSURE: AS AN AMAZON ASSOCIATE I EARN FROM QUALIFYING PURCHASES.
THIS POST MAY CONTAIN AFFILIATE LINKS, MEANING, AT NO ADDITIONAL COST TO YOU, I EARN FROM QUALIFYING PURCHASES. AFFILIATE LINKS ARE MARKED WITH #ad. "I" IN THIS CASE MEANS THE OWNER OF FILMDAFT.COM. PLEASE READ THE FULL DISCLOSURE FOR MORE INFO.
4K video is starting to become the standard resolution for digital cameras. Unfortunately, most of the existing SD cards that you own may not work.
When you record footage, the camera stores frames on the SD card. If the camera cannot write to the card fast enough, it drops frames. The camera may even shut off or stop recording. Using a slower SD card may keep you from shooting 4K video.
So, what is the best SD card for 4K video? Here are the top recommendations, along with tips for comparing SD cards.
1. SanDisk 128GB Extreme PRO
The SanDisk 128GB Extreme PRO offers a great value due to its reasonable price and fast speeds.
It is a UHS-I SD card with a U3 speed rating and a V30 video speed class. The card is tested to provide write speeds up to 90MB/s with theoretical speeds up to 104MB/s.
It is not the fastest card available but offers reliable performance.
Check the current price on Amazon.
2. Lexar Professional 1667X SDXC Card
The Lexar Professional 1667X SDXC Card is a step up from the SanDisk Extreme PRO.
Instead of UHS-I, this card uses UHS-II technology, which offers the potential for faster speeds. The Lexar SD card also boasts a higher video speed class.
The V60 rating provides stable write speeds of 60MB/s without dropping frames.
Check the current price on Amazon.
3. Sony M Series SDXC UHS-II Card
The Sony M Series UHS-II card is comparable to the Lexar Professional.
It has a V60 video class rating and a maximum write speed of 100MB/s. It is also available in 128GB and 256GB sizes.
Compared to the Lexar Professional SD card, the Sony M Series card is a little expensive but it is also waterproof and guaranteed to work with Sony cameras.
Check the current price on Amazon.
4. Kingston SDXC Canvas React Plus Card
The Kingston Canvas React Plus SD card is a UHS-II card with a V90 video speed class.
It meets all the requirements for optimal 4K shooting, including recording speeds up to 260MB/s. The only drawback is the price.
However, this is one of the few cards ready for 8K video. It also comes in 128GB and 256GB sizes.
Check the current price on Amazon.
5. SanDisk 128GB Extreme microSD UHS-I Memory Card
If the previous options are out of your price range, this microSD card from SanDisk provides the minimum speed needed for 4K video.
It is an affordable option and available in a variety of sizes from 32GB to 1TB.
When using a microSD card, you will need to use the SD adapter that comes with the card.
However, there is a risk that some cameras may not recognize the card.
This is more likely to occur if the card's size exceeds the capacity accepted by the camera, requiring you to check your camera's specs, or if the connection in the adapter is damaged (see the part on failure rates further down in the guide).
Check the current price on Amazon.
---
What Speed SD Card Do I Need for 4K Video?
For optimal results, use an SD card with a theoretical write speed of 312MB/s and a rated speed of 30MB/s.
Standard cards include a "C" symbol to designate the speed class while the high-end cards needed for 4K video also contain a "U" symbol. The "C" symbol stands for "class".
There are four standard speed classes:
Class 2: 2MB/s
Class 4: 4MB/s
Class 6: 6MB/s
Class 10: 10MB/s
10MB/s is not fast enough for 4K video. A high-end 4K camera that shoots UHD video at 30 frames per second captures about 30 to 60 megabytes of data per second.
For the 4K video, you need SD cards that contain the "U" symbol. Faster SDXC cards have an ultra-high-speed (UHS) rating, which includes a number inside the letter "U".
There are three categories based on write speeds:
U1: 10MB/s
U2: 20MB/s
U3: 30MB/s
A U3 speed class is the recommended choice for a 4K video. However, there are a couple more speed classes to consider, including the video speed class.
The video speed class is a value ranging from V6 to V90. V30 is considered the minimum recommended video speed class for 4K video.
The final detail related to the speed class is the theoretical speed of the UHS card. The latest generation of UHS cards provide the fastest theoretical speeds:
UHS-I: Up to 104MB/s
UHS-II: Up to 312MB/s
UHS-III: Up to 624MB/s
Based on this information, you should look for a UHS-I or UHS-II SD card with a "U3" speed class and at least a "V30" video speed class for most 4K cameras.
What Speed Do You Need for the All-I 400Mbps Codec?
The All-I 400Mbps codec is intended for high-end editing. Every frame captured is stored as a keyframe, which means that each frame is treated as a separate image. This allows the camera to capture the highest resolution possible.
If you plan on using the All-I 400Mbps codec with a 4K camera such as the Panasonic GH5, you need an SD card with the V60 or V90 video speed class rating.
V60 cards have a minimum write speed of 60MB/s while V90 cards write at 90MB/s.
What Is the Failure Rate for SD Cards?
Manufacturers do not list failure rates. However, cheap SD cards are more likely to fail prematurely due to inferior components.
Each time that you insert or remove an SD card, the friction creates some wear on the contacts. After thousands of uses, the contact may not achieve a solid connection, resulting in disk failure.
Flash memory cards also have limited write cycles. However, the cards from top brands can be written over up to 100,000 times.
If you want to decrease the risk of failure rates, only buy from trusted brands such as SanDisk, Lexar, and Kingston.
Conclusion
In the end, you should look for an SD card that can support 4K video and the codec that you plan on using for compression.
If you are using the new All-I codec, you need a video speed class of at least V60, such as the Sony and Lexar cards. The Kingston card has a V90 rating but costs twice the price.
For other 4K video codecs, a video speed class of V30 should suffice, which includes the SanDisk cards.
If it has a V30 or higher rating, it should also meet the other requirements, such as a "U3" UHS class and "UHS-II" or "UHS-III" standards.
Just make sure that it offers enough storage. With a 128GB card, you may store a little over two hours of footage.
If you want to become an expert on memory cards, have a look at the Ultimate Guide To Memory Cards And SSDs For Video Recording, where you can read about everything from SD-cards, to CFast, SSDs, and more.
---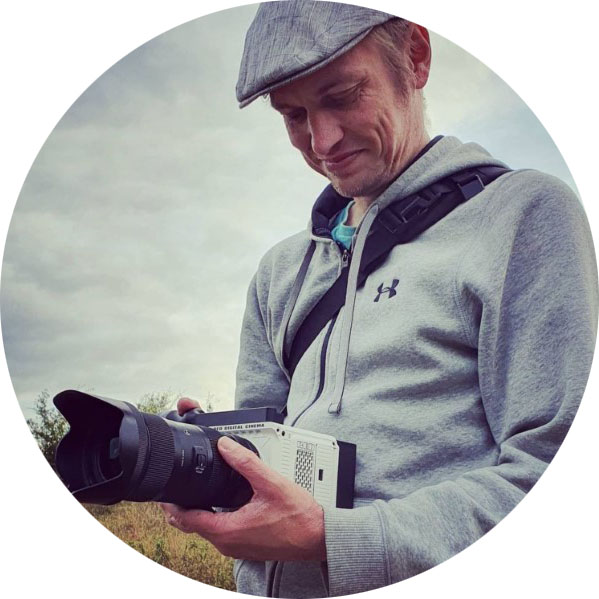 About the author:
Jan Sørup is a videographer and photographer from Denmark. He owns filmdaft.com and the Danish company Apertura, which produces video content for big companies in Denmark and Scandinavia. Jan has a background in music, has drawn webcomics, and is a former lecturer at the University of Copenhagen.