DISCLOSURE: AS AN AMAZON ASSOCIATE I EARN FROM QUALIFYING PURCHASES.
THIS POST MAY CONTAIN AFFILIATE LINKS, MEANING, AT NO ADDITIONAL COST TO YOU, I EARN FROM QUALIFYING PURCHASES. AFFILIATE LINKS ARE MARKED WITH #ad. "I" IN THIS CASE MEANS THE OWNER OF FILMDAFT.COM. PLEASE READ THE FULL DISCLOSURE FOR MORE INFO.
If you're new to DaVinci Resolve and color grading and, it can seem pretty daunting to get started.
DaVinci Resolve is an awesome program for color grading, and the best part is that the basic version of it is totally free. And the basic version will take you a long way in your color grading.
If you buy a new camera from Blackmagic like the BMPCC4K, the BMPCC6K, or the URSA Mini Pro 12K, you get the full version of DaVinci Resolve included for free.
DaVinci Resolve from Blackmagic Design itself is a complex program that has both the typical structure of a non-linear video editor (NLE) like Premiere Pro and a node-based part for color grading, which is similar to node-based software designed for 3D-rendering.
So I've dug deep into the YouTube hive mind and found some of the best free online tutorials for learning color grading in DaVinci Resolve.
When you've seen these, you'll have a solid foundation to stand on to begin moving into the more advanced stuff.
And if you're brand new to DaVinci Resolve and color grading, I recommend you watch the videos in the order they're presented here.
So let's dig in.
1. From Beginner to Hero in DaVinci Resolve 16 by Color Grading Central
This tutorial from Denver Riddle of Color Grading Central is a great step-by-step beginners tutorial that walks you through all the basics of using DaVinci Resolve.
Denver is a professional colorist and great teacher and he walks you through everything from creating your first project, editing, color grading, creating your first (orange and teal) look, mixing audio, and finally exporting it.
He walks you through all the different panels and pages and explains how to use them.
He also goes into some of the basic tools, advanced tools, short cuts, and nodes, and shared nodes for easy color correction across multiple clips.
In short, this is a great free tutorial that will give you a solid foundation and understanding of not only DaVinci Resolve but also the basics of color-grading.
2. A Guide to Nodes in DaVinci Resolve by Casey Faris
Even though this tutorial is a couple of years old, it's still does an excellent job at explaining the basics of nodes in DaVinci Resolve.
Casey Faris goes a bit deeper with nodes than the first video on this list and breaks down serial nodes, parallel nodes, layer nodes, outside nodes and splitter/combiner notes.
In short, this is an excellent video for understanding the basic node types in DaVinci Resolve and how you can use them to create the look you want.
3. How To Use The Tracker in DaVinci Resolve by MiesnerMedia
DaVinci Resolve has an excellent built-in tracker that can be used for a lot of things (like the poles in the first video).
Here Theo from MiesnerMedia goes more in-depth with the capabilities of the tracker and you get to see how you can use it for creating highlights on the faces of moving subjects, which is super handy e.g. if you're shooting a lot of corporate interviews and stuff.
Mind you, Theo is using DaVinci Resolve 14, so it might look slightly different from yours, but the same principles still apply.
4. Using Skin Tones To White Balance WITHOUT White by Color Grading Central
Here's another great tutorial by Denver Riddle from Color Grading Central.
In this tutorial, he gives you a way to deal with a common problem when color correcting your footage, and that is white balancing your footage when there isn't any white in the image.
You don't alwasy get the luxury of having something white apperaring naturally in your image, or you might forget to use a color chart or white card to set your white balance, before the cameras start rolling.
So knowing how to white balance footage without any white, is something every colorist and video editor will encounter at some point.
In this video, Denver walks you through three ways you can use skin tones as a constant to white balance your footage.
The trick is simply to isolate the skin of your subject, and then adjust the temperature and tint (Premiere Pro), the color wheels (DaVinci Resolve), or the custom curves (Final Cut) so that the skin tones align perfectly with the flesh line on the vectorscope.
In short, this is a trick everyone dealing with color correction and color grading should now, so check out the video above.
5. Importing & Apply LUTs in DaVinci Resolve from We Are Film
Look-Up Tables aka LUTs are a popular way to quickly get a specific look you like from your favorite movie or to quickly try out some different looks for your footage and then dial in to taste.
In this video, Camera Gallagher from We Are Film walks your through the basic workflow of using LUTs in DaVinci Resolve from installing LUTs to previewing them and applying them.
6. How to Color Grade Log Footage and Avoid the Common Mistakes by Gerald Undone
Shooting in LOG has become a popular format to record video in due to the added dynamic range and flexibility it gives you when color grading.
Color grading LOG footage is a bit different than correcting regular rec709 footage.
And in this beginners tutorial Gerald from Gerald Undone breaks down how to color grade LOG footage.
To get the best results, you need properly exposed LOG-footage, so you should know how to expose-to-the-right (ETTR).
If you don't know how to ETTR, here's a quick video by Paul Leeming, that shows you how to do it.
In the video from Gerald Undone, he walks you through the differences between LOG on Linear footage, why you just can't add contrast to LOG-footage, what pivot do in Resolve, applying LUTs to LOG-footage, and a lot more.
7. How to Color Match Cameras & Grade Log Footage without a LUT (advanced) by Gerald Undone
To follow up on the video above, here is a more advanced tutorial from Gerald Undone on how to color match footage from different cameras.
Color matching footage from different cameras is also something everyone will encounter at some point whether that be minor differences like from cameras such as the GH5 and GH5S or bigger differences between cameras such as a Sony and Canon.
In this awesome video, Gerald walks you through his step-by-step process for matching colors from two different cameras.
Summary
So that's it.
Of course, there is a lot more to color grading than what you'll learn from these videos, and professional colorists practice for years to perfect their skills.
But everyone has to start somewhere, and I hope that you by watching these videos and practicing the things tought in them feel you've gotten a solid foundation to stand on to start color correcting and color grading your own footage.
---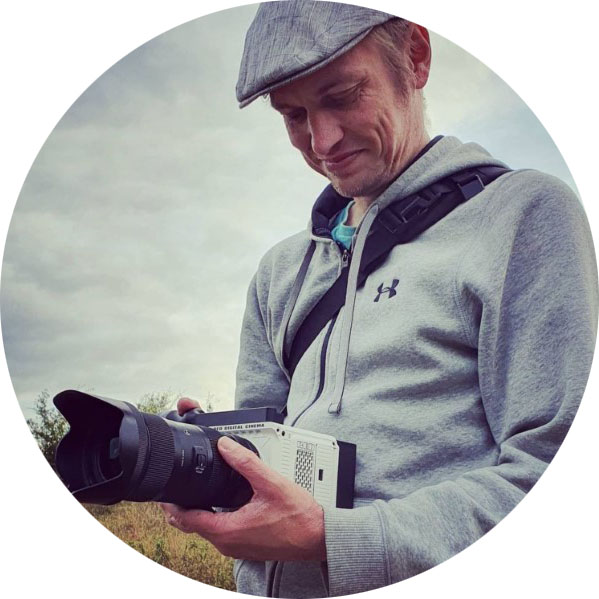 About the author:
Jan Sørup is a videographer and photographer from Denmark. He owns filmdaft.com and the Danish company Apertura, which produces video content for big companies in Denmark and Scandinavia. Jan has a background in music, has drawn webcomics, and is a former lecturer at the University of Copenhagen.