DISCLOSURE: AS AN AMAZON ASSOCIATE I EARN FROM QUALIFYING PURCHASES.
THIS POST MAY CONTAIN AFFILIATE LINKS, MEANING, AT NO ADDITIONAL COST TO YOU, I EARN FROM QUALIFYING PURCHASES. AFFILIATE LINKS ARE MARKED WITH #ad. "I" IN THIS CASE MEANS THE OWNER OF FILMDAFT.COM. PLEASE READ THE FULL DISCLOSURE FOR MORE INFO.
Do you want to start vlogging, but aren't sure where to begin?
It can definitely seem overwhelming to choose ideas for the first vlog. But never fear! In this article, we've provided our top 12 YouTube vlog ideas for you to check out!
We've taken the most popular YouTube topics and trending vlog ideas into account to create this helpful list. You're sure to find some inspiration and ideas for the first vlog below!
Top 12 Content Ideas for Vlogs
From more personal vlogs to product reviews and challenges, read on to find some great YouTube vlog ideas.
Remember that you can always tweak ideas to fit your channel's content and goals; be sure to make these YouTube vlog ideas your own so that you stand out from the crowd!
1. Introduction Video
One of the best ideas to start a YouTube channel is an introduction video. You can introduce yourself and share some fun facts with viewers.
Be sure to show off your personality! Viewers love to see good vlog ideas carried out by a likable and entertaining person. You can also chat about some of your plans for the channel and the types of content you wish to create.
2. Your Bucket List
A bucket list is another one of the best content ideas for vlogs. You can talk to viewers about your goals in life, especially ones that mean a lot to you or that are unique.
A bucket list is a wonderful way to let viewers know you while also inspiring them to add to their own list of goals!
3. House or Room Tour
One of the top trending vlog ideas is a house or room tour. It's as simple as it sounds!
You show viewers around your room or your house, giving them a peek into your personal world.
Of course, you might prefer not to share your living space with your YouTube subscribers, and that's totally fine! Instead, you can stick with one of our other cool YouTube channel ideas.
4. Day in the Life
"Day in the life" videos are some of the most popular YouTube topics. Subscribers love to see what a day in your life looks like from morning till night.
Be candid and conversational as you record throughout the day.
5. Morning or Night Routine
If you're searching for simple but cool YouTube channel ideas, why not create a video dedicated to your morning routine or nightly routine?
Maybe you start the day with lemon water, yoga, and your favorite facial cleanser. Or perhaps you like to end the night by reading and journaling.
Regardless of what your routine involves, your subscribers would love to see it!
6. Challenge Video
One of the best YouTube channel ideas to gain views and subscribers is to film a challenge video!
There's a challenge out there for everyone, whether you're into travel, gaming, beauty, sports, or fitness.
Be sure to engage with the community and encourage others to watch your challenge video as well!
7. How-To Video
If you're interested in creating a video that has to deal with the most popular YouTube topics, you should know that "how-to" videos do extremely well on the platform.
Think about the things you're good at. Do you have any helpful tips for others? Have you developed your own method for doing something that could totally change the way your viewers think about it?
Create an explanatory video with all the details!
8. FAQ
Once you've gained a few subscribers and established yourself on YouTube, one of the top trending vlog ideas is an FAQ video.
For this type of video, collect questions and comments you've received, and answer them honestly.
Your subscribers will love getting to know more about you, especially if their questions are featured in the video!
9. Haul
Haul videos don't necessarily have to deal with clothes and makeup; you can buy anything and create a haul or unboxing video showing off all of its features.
Hauls are great ideas for the first vlog because they give viewers the rewarding feeling of shopping without actually having to spend money.
10. Travel Vlog
Maybe you just went on vacation, or you're planning a trip. There are all sorts of good vlog ideas that have to do with travel.
You can even talk about budgeting for a trip or share travel tips and ways to save money while on vacation.
Just be sure to take your camera along with you on your adventures so that you can share them with your viewers!
11. Commentary on Current Events
While this is one of the more controversial trending vlog ideas, it's still one of the most popular YouTube topics.
Nowadays, many people get their news from individuals on YouTube and other platforms rather than major networks.
So if you have a hot take on politics and current events, sharing your opinion is one of many good vlog ideas!
12. Product Review
Similar to a haul video, a product review allows you to go in-depth and really talk about the pros and cons of a product.
This could be anything from food to makeup to a video game–any product on the market works!
Give your honest opinion and share your thoughts with viewers.
And don't be afraid to say you don't like a product–subscribers are sure to appreciate your candidness and transparency.
The Bottom Line
Coming up with video ideas for YouTube channels can be difficult! But with our list of content ideas for vlogs, you should be ready to put some of your best YouTube channel ideas into action!
Whether you're more interested in sharing your life and personality with viewers or prefer to talk about products and current events, these trending vlog ideas are sure to help you earn views and subscribers.
---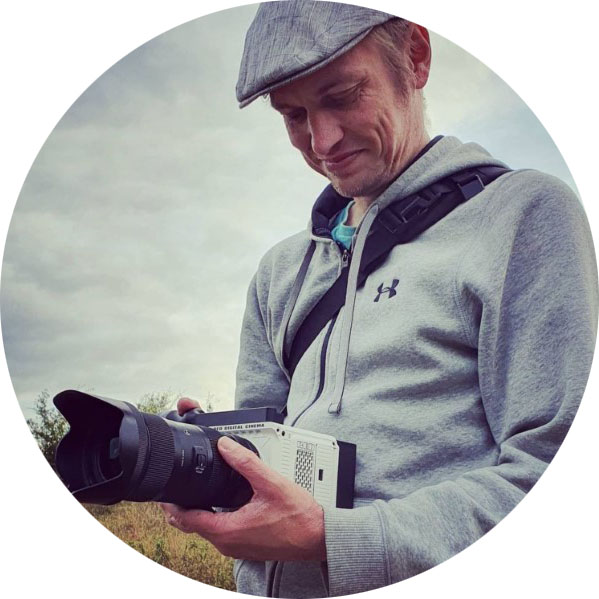 About the author:
Jan Sørup is a videographer and photographer from Denmark. He owns filmdaft.com and the Danish company Apertura, which produces video content for big companies in Denmark and Scandinavia. Jan has a background in music, has drawn webcomics, and is a former lecturer at the University of Copenhagen.