DISCLOSURE: AS AN AMAZON ASSOCIATE I EARN FROM QUALIFYING PURCHASES.
THIS POST MAY CONTAIN AFFILIATE LINKS, MEANING, AT NO ADDITIONAL COST TO YOU, I EARN FROM QUALIFYING PURCHASES. AFFILIATE LINKS ARE MARKED WITH #ad. "I" IN THIS CASE MEANS THE OWNER OF FILMDAFT.COM. PLEASE READ THE FULL DISCLOSURE FOR MORE INFO.
Sometimes watching generic action films gets boring, and you want something that will make you laugh. Something that you can sit down to and have a good time with.
Let me introduce you to a favorite film trilogy of mine from the 1980s: the Crocodile Dundee films. It's one of the reasons I spent four months in Australia after finishing high school.
Following the adventures of an Australian crocodile hunter, Michael J. "Crocodile" Dundee, it is filled with hijinks, weird characters, and great fight scenes.
The trilogy also captures the vastness and dangers of the Northern Territory of Australia, not to mention the mysterious ways of the indigenous aborigines tribes in "Arnhem Land".
The original trilogy is sprinkled with Australian and American humor, as the two cultures meet through American reporter Sue Charlton (Linda Kozlowski) and Australian outback expert Mick Dundee (Paul Hogan).
The original three Crocodile' Dundee films led to later spin-offs, which I'll also cover.
So if you want to see an Australian deal with the horrors of Manhatten while hunting crocodiles and beating up bad guys, keep reading!
Warning: Some spoilers are included in the plot sections of each movie.
Crocodile Dundee (1986)
Release Year: 1986
Director: Peter Fairman
Stars: Paul Hogan, Mark Blum, Linda Kozlowski, John Meillon, David Gulpilil, Reginald VelJohnson, Steve Rackman, Charles S. Dutton
Starting the trilogy, the original Crocodile Dundee film was directed by Peter Fairman and released in 1986. Starring Paul Hogan, Mark Blum, Linda Kozlowski, and John Meillon, it became a fairly well-liked film by critics and viewers alike.
Fun Fact: For his role in the film, Paul Hogan won a Golden Globe Award for best actor – musical or comedy in 1987, making it his breakout role.
After being released, Crocodile Dundee became the highest-grossing film of all time in Australia and the highest-grossing non-American movie at the US box office.
For a budget of fewer than 10 million dollars, Peter Fairman created a film that looked great and made 328 million dollars.
Plot:
Australian actor Paul Hogan plays Michael J. "Crocodile" Dundee, an Australian safari guide and crocodile hunter.
After losing the lower half of his leg to a crocodile bite, a news reporter named Sue Charlton (Linda Kozlowski) from New York City travels to his town to do a feature on him.
Here she meets up with his business companion Walter Reilly (John Meillon) of Never Never Safaris. Their company slogan is "Never go out with us. If you do, you'll never come back."
In a bar in the small town Walkabout Creek, Mick Dundee enters the scene by wrestling a stuffed crocodile and starts a fight with 'Donk' (Steve Rackman).
He invites Sue for a dance, and she learns that his leg is not missing – although he was bitten by a massive 'Saltie,' i.e., a saltwater crocodile ("it was more like a love bite, really").
The serious Sue gets a bit disillusioned with this goofy outback man.
However, since there needs to be a movie, Sue goes on a trip to the outback with Never Never Safaris.
At first, Sue isn't impressed with Dundee and his rough manners.
As a successful Manhattan reporter, she believes she can survive anywhere, so she wanders into the outback alone, not knowing Mick follows her to keep her safe if anything should happen.
When a crocodile attacks Sue, Mick has to save her, and she comes to rely on his expertise.
He also saves her from a poisonous snake, hypnotizes a buffalo, and introduces her to his aborigine friend Neville Bell (David Gulpilil).
Slowly, she becomes smitten with the mysterious and handsome Dundee, leading her to invite him back to New York City. Now, it's Dundee's turn to be a fish out of the water.
Fun Fact: Six weeks of the filming for this movie took place in an abandoned uranium mining camp.
Arriving in New York City, he is lost and confused by the strange customs of the big city, but with Sue's help, he starts to figure it out. They kiss and fall in love, but another man is in the picture.
The rest of the movie centers around the troubles and jealousy caused by that.
Overall, it is a fun movie with some great characters combined with the Australian Outback, and what could be better?
​
Crocodile Dundee II (1988)
Release Year: 1988
Director: John Cornell
Stars: Paul Hogan, John Meillon, Linda Kozlowski, Hechter Ubarry, Ernie Dingo, Steve Rackman, Charles S. Dutton
Like the first movie, Crocodile Dundee II brought a significant return on its 14 million dollar budget. After release, it managed to make a sizable 239 million dollars.
While the film made an impressive amount of money, the critics gave it scathing reviews.
Many of the critic reviews revolve around a lack of comedy in the second film, with Hal Hinson of the Washington Post saying, "about as laid-back a movie as you're ever likely to nap through. The actors take forever to recite their lines, and scenes unfold as if the filmmakers had rented the screen by the month."
It currently sits around 9% on Rotten Tomatoes and 41% on Metacritic. However, while the critics disliked the film, the general public still enjoyed it, giving it a B+ on CinemaScore.
Plot:
Picking up from the first movie, Dundee and Sue live happily as a couple. Besides a few issues that Dundee runs into when he tries bringing his previous lifestyle into the big city, Sue's writing has helped him become quite popular.
Their happiness, though, is at risk, as Sue's ex-husband sends her pictures of Colombian drug cartel leader Luis Rico (Hechter Ubarry) murdering someone. He gets spotted, leading several gang members to New York City.
Kidnapping Sue, Dundee has to ask his boss, Leroy, for help and get Sue back. Taking her back to Australia, he is confident they will be safe there, but this gang is unwilling to stop.
Following them, the gang tracks down Dundee, with the rest of the film taking place in the Australian Outback. But now the fight is taking place on Dundee's home turf.
Sue, Dundee and his friends take out the gang members individually in an epic sequence of action scenes.
Victory comes to Dundee, Sue, and Co, with a happy ever after, as Sue says, "I am home." A perfect ending to a great story, but that is not where it ends.
Crocodile Dundee in Los Angeles (2001)
Release Year: 2001
Director: Simon Wincer
Stars: Paul Hogan, Jere Burns, Linda Kozlowski, Johnathon Banks
Produced 13 years after the second film, Paul Hogan and Linda Kozlowski return to fill in the roles of Crocodile Dundee and Sue Charlton once more. However, they should have left good enough alone and never created the third film.
Costing 25 million dollars to produce, the film only made a little over 39 million dollars at the box office. It was considered a major failure by fans and critics alike, and it received a terrible 11% on Rotton Tomatoes.
Much like the second film, critic reviews cited the lack of comedy and lightheartedness that had been at the center of the first film.
Fun Fact: Crocodile Dundee in Los Angeles was nominated for Worst Remake or Sequel but lost the award to Planet of the Apes.
Plot:
When we last left our two lovers, they had just beaten the gang members and were living happily ever after in the Australian Outback.
They now have a young son named Mikey, and crocodile hunting has been made illegal. So now Dundee wrestles crocodiles for the entertainment of others – a far cry from his grandiose origins.
After the death of a Los Angeles newspaper's bureau chief, Sue gets to fill that role. Dundee takes on the job of being an amateur sleuth, trying to solve the strange death.
During the investigation, Dundee uncovers a stolen art ring, leading Dundee to run afoul of the gangsters. They defeat the gangsters, solve the case, and return home to their precious Australian Outback.
The two of them are finally officially married, and the saga of an Australian crocodile hunter and the reporter who fell in love comes to a close.
Spin-offs
The overall success of the original Crocodile Dundee trilogy has led to a couple of spin-offs that are more or less connected to the original Crocodile' Dundee films.
Dundee: The Son of a Legend Returns Home (2018)
Release Date: 2018
Director: Steve Rogers
Stars: Paul Hogan, Chris Hemsworth, Isla Fisher, Hugh Jackman, Danny McBride, Russell Crowe
While not a movie or a long video, Dundee: The Son of a Legend Returns Home is still technically part of the overarching Dundee lore. It was a short, three-minute video that Tourism Australia created to attract more people.
Crocodile Dundee is missing in the Outback, and the only person who can save him is his American son, whom no one knew existed.
Danny McBride plays Brian Dundee, who must return to his Australian roots to track down his missing father.
While a super short video, it was well-received, and thanks to its reception, Chris Hemsworth mentioned that a new Dundee movie might come out. Nothing has been confirmed, but five years later, it seems like that may never be the case.
The Very Excellent Mr. Dundee (2020)
Release Date: 2020
Director: Dean Murphy
Stars: Paul Hogan, Chevy Chase, John Cleese, Olivia Newton-John, Reginal VelJohnson, Charlotte Stent, Rachael Carpani, Dorothy Adams, Trudy Ager, Simone Annan, Kerry Armstrong
This spin-off is only connected in terms of name and a few actors reprising their roles from the original trilogy. It's not a Dundee film, but a tribute to them and Hogans acting career.
Paul Hogan plays himself as a retired senior citizen living in Brentwood, California. He lives a quiet life doing crosswords and enjoys talking to his 10-year-old granddaughter Lucy (Charlotte Stent).
One day his agent drops by with the news that Hogan has been awarded a knighthood for his services in comedy. But Hogan turns it down.
However, the news has also reached his granddaughter, who is very proud of her granddad. But when she tells the news in school, she is made fun of, leading to Hogan changing his mind.
You'd expect everything to be fine, but now everything goes off the rails, and Hogan is thrown into the most chaotic six weeks of his life, where he sees his fame and personal brand going south (and I don't mean Down Under).
Hogan now has to choose: does he focus on salvaging his brand or relationship with his family, or can he do both?
​The Very Excellent Mr. Dundee was released on Amazon Prime in 2020.
Paul Hogan: A Quick Look
While the Crocodile Dundee movies are great in general, the main reason why they did so well was because of Paul Hogan.
Born in Australia with an Irish heritage, the actor used to tell people he was born in South Wales to appear more interesting.
Before starting his acting career, he worked as a painter, and at the age of 32, he helped paint the Sydney Harbor Bridge.
He then was bitten by the acting bug and was the star of The Paul Hogan Show, which ran on Australian television from 1973 to 1984.
With that fame comes positives and negatives, especially in terms of relationships.
After marrying his first wife in 1958, they divorced in 1981, only to get remarried a year later. But once again, they split up, divorcing for a second time in 1986.
He then married his co-star, Linda Kozlowski, in 1990, and they lived happily until Linda divorced him in 2014. Between both wives, he has six children, five with his first and one with his second.
After Crocodile Dundee, acting roles were far between for Paul Hogan. He only appeared in a few films, including Almost an Angel (1990), Lightning Jack (1994), Flipper (1996), and Strange Bedfellows (2004).
In Closing
Crocodile Dundee is a trio of great comedic action movies, and in a time where the world is constantly having troubles, sometimes you need a good laugh.
If you enjoyed this article, check out my other articles, like the greatest 100 action movies of all time. It is a long read but well worth it.
---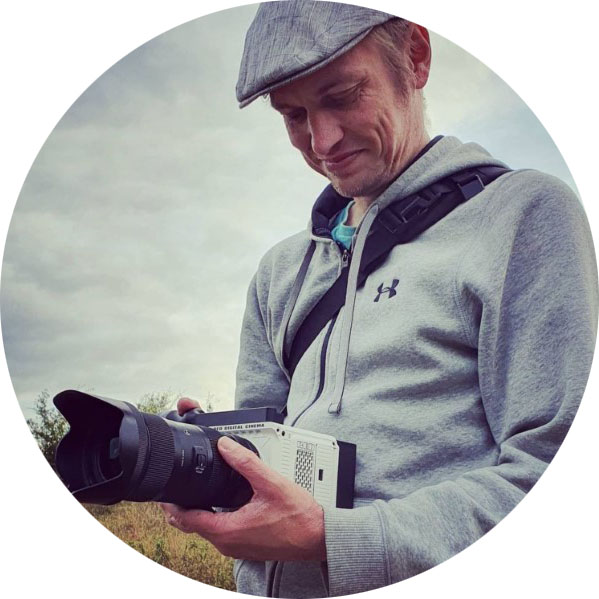 About the author:
Jan Sørup is a videographer and photographer from Denmark. He owns filmdaft.com and the Danish company Apertura, which produces video content for big companies in Denmark and Scandinavia. Jan has a background in music, has drawn webcomics, and is a former lecturer at the University of Copenhagen.