DISCLOSURE: AS AN AMAZON ASSOCIATE I EARN FROM QUALIFYING PURCHASES.
THIS POST MAY CONTAIN AFFILIATE LINKS, MEANING, AT NO ADDITIONAL COST TO YOU, I EARN FROM QUALIFYING PURCHASES. AFFILIATE LINKS ARE MARKED WITH #ad. "I" IN THIS CASE MEANS THE OWNER OF FILMDAFT.COM. PLEASE READ THE FULL DISCLOSURE FOR MORE INFO.
Recently Sony released their full-frame FX3 cinema camera. It's the smallest cinema camera so far in the FX-series, including the bigger FX6 and the FX9.
The FX series is designed to be an all-in-one camera for corporate, commercial, and wedding videographers and documentary filmmakers.
It uses a Sony E-mount, which means that there are a lot of native lenses available from the start.
But the series can also easily be used by indie filmmakers shooting narrative features and short films, for whom the Sony Venice series is overkill.
Small Form-factor and XLR-handle included makes this a ready-to-shoot package from day one
The FX3 has the form-factor of a DSLR and thus competes with similar cameras such as the Blackmagic Pocket-series, the Panasonic SH-series, and even Sony's own A7S III.
In truth, the FX3 shares many features with the A7S III — fx +15 stops of dynamic range, 120 fps in 4K (UHD), and 240 fps in 1080p (HD).
But unlike those, it comes with a detachable XLR-handle unit included from the get-go, so it's ready to shoot fx an interview from day one.
And it's designed so that you can use it without a cage (though I expect to see a lot of rigged cage-version soon anyway) – as the XLR-handle works both as a – well… handle – but will also hold fx an external SSD disk and an external screen/recorder.
You also get all the necessary accessories, such as a Sony NP-FZ100 rechargeable battery and charger.
Important specs of the FX3
Key Features of the FX3 include:
4K 10.2MP Full-Frame CMOS Exmor R Sensor
UHD 4K up to 120 | HD 1080p up to 240
UHD 10-Bit 4:2:2 XAVC S-I,
16-Bit Raw Output to Atomos Recorder (fx Ninja 5) – but no internal RAW!
S-Cinetone/S-Log3/HLG, 15+ Stops DR
Detachable 2 x XLR/TRS Adapter Handle
Phase Detection AF/Face Tracking/Eye AF (wide coverage 95%(w) x 94%(h))
80 to 409,600 Expanded ISO Range
Dual CFexpress Type A/SDXC Card Slots
Built-In Microphone
Tally lamp lights front and rear, so you can see when the camera is recording – even if you're the person in front of the lens
Vari-Angle LCD Touch panel (flips all the way around so you can use the FX3 for vlogging)
Uses CFexpress memory cards
ISO sensitivity of 80–102400 (up to 409600 expanded)
Only 715 g (1 lb. 9.3 oz) — body only with memory card and battery
See the full list of specs on Adorama.
I'll comment on a few on those below:
Great autofocus
Sony and Canon has the best continuous autofocus on the market! Period!
And it's nice to see that Sony has included their fast and reliable hybrid auto-focus in the FX3 — something that users have been complaining about is missing in cameras from Blackmagic and Panasonic.
No internal RAW recording
Unfortunately, you don't internal RAW recording but have to settle with All-Intra (All-I) and Long-GOP.
This was to be expected, though, since it's the same with the FX6 and FX9.
But it would be nice to see internal RAW like with the Blackmagic Pockets or even the RED Komodo, especially since Sony aims to create an all-in-one package here, and not all videographers use Atomos recorders.
Image stabilization with meta data
It's nice to see that Sony has included optical in-body image stabilization. The image crops a bit when using this.
But the cool thing is that you get camera-shake metadata, which can be used to further stabilize your footage in post.
Custom Focus transitions
Not everyone has the luxury of a focus puller – or even shooting with cinema lenses.
Instead, a lot of filmmakers and videographers today shoot with photography lenses.
Sony has included the ability to dial in the transition speed between two focus points – from fast to slow. – Like it has been possible on cameras such as the Panasonic GH5 for some years now.
You can simply tap the screen to focus on a new spot, and the camera will make a smooth transition for you.
Tally lamps front and rear to see when the camera is recording
Sony has understood, that it is important to see when the camera is recording and not.
Since the FX3 can be used for vlogging, it is nice to see that Sony has included a light on the front also, so if you're in front of the camera, you know that the camera is actually rolling.
The FX3 even has a dedicated recording button on the front, so you can push record while standing in front of the lens as well.
No overheating
With big processors comes big responsibilities. And camera manufacturers haven't always lived up to those in recent years.
Big processors with lots of horsepower means a lot of heat, and both Sony and Canon has had trouble with the cameras overheating.
The FX3 solves this by including a fan that can be set to auto or minimum. You even have the option to turn the fan off if you need to be extremely quiet during a job.
Conclusion
The Sony FX3 is a great camera if you don't need internal RAW.
It checks a lot of boxes that corporate shooters, commercial shooters, wedding videographers and documentary filmmakers need.
And if you're already a FX6 or FX9 the FX3 is a no-brainer as a B-cam e.g. for flying on a gimbal or putting on a small slider.
See the full list of specs and price on Adorama.
---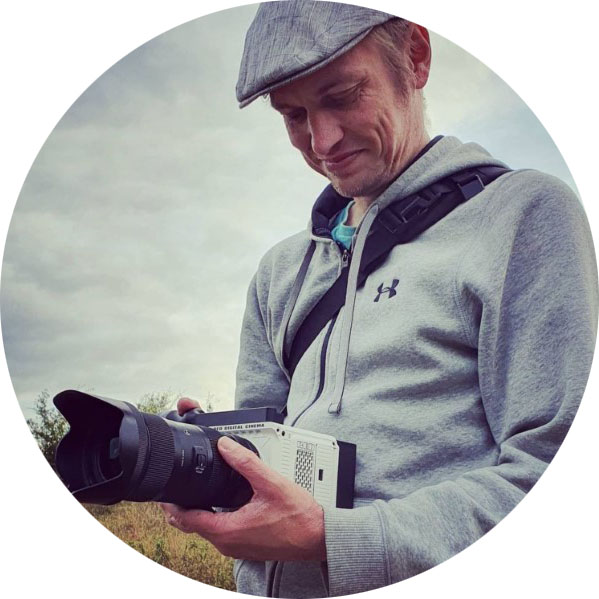 About the author:
Jan Sørup is a videographer and photographer from Denmark. He owns filmdaft.com and the Danish company Apertura, which produces video content for big companies in Denmark and Scandinavia. Jan has a background in music, has drawn webcomics, and is a former lecturer at the University of Copenhagen.