DISCLOSURE: AS AN AMAZON ASSOCIATE I EARN FROM QUALIFYING PURCHASES.
THIS POST MAY CONTAIN AFFILIATE LINKS, MEANING, AT NO ADDITIONAL COST TO YOU, I EARN FROM QUALIFYING PURCHASES. AFFILIATE LINKS ARE MARKED WITH #ad. "I" IN THIS CASE MEANS THE OWNER OF FILMDAFT.COM. PLEASE READ THE FULL DISCLOSURE FOR MORE INFO.
Sony finally revealed the videocentric Sony Alpha a7S III mirrorless camera along with some amazing footage, you can watch below.
The Sony Alpha a7S III is a groundbreaking new iteration of the Sony Alpha line and has a bunch of new stuff built-in with the videographer in mind.
In fact, even though it looks like the earlier Sony Alpha-line cameras on the outside, and has the lens E-mount. But it's built from scratch from the inside out.
And you also get a flip-out vari-angle touch panel LCD screen, which should come as standard on all mirrorless hybrid cameras like these, if you ask me. So nice move by Sony for finally addressing this.
You can kinda see it like a trickle-down version of Sony's top cinema camera lines, i.e. the Sony Venice and the Sony FX9.
In that sense, you can compare it to the Panasonic S1H as this is a trickled down version of the Varicam.
Let's go through some of the top features.
The Sony a7S III Sensor
The Sony A7S III features a CMOS 12.1MP full-frame sensor with a fast readout speed for ultra-clean images – even in low lighting conditions.
It has also made it possible to achieve some high frame rates even in 4K.
Speaking of low-light, Sony claims you get over 15 stops of dynamic range.
I am in no doubt, that this camera has an amazing dynamic range, but you should always take this number with a grain of salt. There's so much going into this, and it's also dependent on how you measure it.
But even if you deduct a full stop to be safe, it's still an amazing dynamic range in such a small camera body.
The fast sensor readout has also made it possible to reduce the rooling shutter.
Here you can see a comparison video of the rolling shutter on the Sony a7S III and the Sony A7 III (earlier in the video there's also a test of the Sony a6500):
Codecs, Colors and Frame Rates
The Sony a7S III is able to shoot in 4K 120 frames per second, in 10 bit 4:2:2, with full pixel readout in all recording modes.
If you're shooting in FullHD, you're able to shoot up to 240 fps.
Picture profiles include 10-bit 4:2:2 HLG and S-Log 2 & 3. Plus, you get 10 customizable creative looks to play with.
The 10-bit color is a welcome addition as it gives much more flexibility in terms of color grading your video footage in post-production.
In terms of file formats, the a7S III is able to shoot in all of the XAVC formats – from the compressed XAVC HS (good if you have slow cards) to the standard XAVC S (LongGop), and XAVC S-I (Intra-frame codecs), the latter which records every frame.
If you choose to go with the IntraFrame codec you need a V90 SD-card or a CFast Express card. You can read more about memory cards here.
RAW Recording
And then…. Sony decided to put in 16-bit RAW up to 60p externally via the full-sized HDMI-port!
And that's while still recording to the dual-card slots internally for backups.
The downside is that no recorder is able to record the 16-bits at the moment, but I imagine it won't be long before Atomos or maybe even Blackmagic Design will make one, or upgrade the firmware in one of their external recorders already on the market.
And, there's no recording limits on this camera. So no more stopping and starting every 30 minutes or so. This is great news for all you wedding and event shooters.
ISO – the New King of Low light
This has made it possible to lower the base ISO to 80! The normal ISO range for this camera is 80-102,400!
Similar to earlier a7-line cameras the ISO can be expanded to 80-409,600 for video and 40-409,600 for stills.
That is an incredible range. The camera can almost see in the dark. But it is what we've come to expect from the Sony a7S line.
Autofocus
All this is coupled with Sony's amazing hybrid autofocus. The autofocus consists of 759 phase-detection AF points, which covers 92% of the image sensor.
This is combined with contrast-detection autofocus for the ability to easily track subjects – even where there's a lot of movement involved or a shallow depth-of-field – and all the way down to -6EV.
You also get improved (Sony claims by over 30% compared to the earlier system) real-time eye-tracking autofocus.
You can easily create rack-focus transitions, and you can do it in real-time by simply pressing the touch-screen with your fingers.
Also, you can control the autofocus sensitivity speed.
This makes the Sony Alpha a7S III a great camera for flying on a gimbal, or if you're shooting run-and-gun interviews as a solo videographer like I do most of the time.
Heat Dissipation Technology
For example, Sony has designed a new fanless heat-dissipating structure to dispose of excessive heat and minimizing the chances for the camera overheating – even when you're recording video for longer periods of time at 4K 60p 10-bit 4:2:2.
This is really nice because the earlier iterations of these cameras were prone to overheating. And by making it fanless, the camera is able to maintain the resistance to dust and moisture.
It's nice to see that Sony has finally addressed this problem.
5-axis In-Body Image Stabilization
Sony has upped the game and put in an amazing 5.5 stops of in-body image stabilization (I.B.I.S.) that makes it possible to capture great footage even when shooting handheld.
The 5.5 stops of image stabilization is great especially if you're shooting on lenses with longer focal lenghts.
When you're shooting video, you can shoot with the active crop, which ads more image stabilization to your image. This does come with a cost though as it will crop your image with 10%.
Final Thoughts
The Sony a7S III is an amazing camera for videography. Sony has finally addressed a lot of the things, that were missing from earlier iterations of this camera.
And even though the full-frame sensor is the only 12.1MP, it still takes some crisp and sharp photos that are great if most of your work ends up on websites or social media. So if you're a hybrid photographer/videographer, this is a great camera for you too.
When it comes to video, it's in a competitive market though. It's up against cameras such as the Panasonic S1H, the Blackmagic BMPCC6K, and the Canon EOS R5 that shoots 8K.
Of these, I'd probably say that the S1H is it's the closest competitor. Here you get a 25MP pixel sensor, but not 16-bit RAW output via HDMI.
Also, a lot of the features Sony has implemented, other manufacturers have implemented years ago.
For example, 10-bit 4:2:2 HLG, intra-frame recording, dual card slots, and IBIS, has been available in the Panasonic GH5 for years.
But that's a micro-four-thirds system, with none of the benefits of having a full-frame sensor. And you definitely don't get 10-bit 4:2:2 at 120 fps in 4K in a GH5.
All-in-all I loved that Sony has decided to not follow the "more megapixels is better" game, but instead has chosen to make a solid full-frame mirrorless video camera that has everything the modern videographer, vlogger, or small indie filmmaker need with no short cuts!
The Sony a7S III is available for preorder on Adorama now. Here you can also see a full range of specs.
Read more on Sonys webpage.
---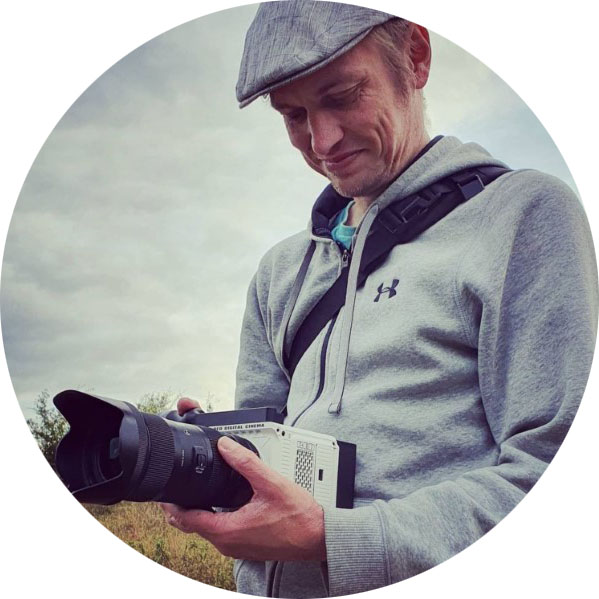 About the author:
Jan Sørup is a videographer and photographer from Denmark. He owns filmdaft.com and the Danish company Apertura, which produces video content for big companies in Denmark and Scandinavia. Jan has a background in music, has drawn webcomics, and is a former lecturer at the University of Copenhagen.