DISCLOSURE: AS AN AMAZON ASSOCIATE I EARN FROM QUALIFYING PURCHASES.
THIS POST MAY CONTAIN AFFILIATE LINKS, MEANING, AT NO ADDITIONAL COST TO YOU, I EARN FROM QUALIFYING PURCHASES. AFFILIATE LINKS ARE MARKED WITH #ad. "I" IN THIS CASE MEANS THE OWNER OF FILMDAFT.COM. PLEASE READ THE FULL DISCLOSURE FOR MORE INFO.
Yesterday Olympus released the Olympus M.Zuiko Digital ED 150-400mm f/4.5 TC1.25X IS PRO Lens for micro-four-thirds cameras such as the OM-D E-M1X.
This lens is designed for professional nature and sports photographers, and the price reflects that.
At $7,499.95 at the time of release, this lens clearly isn't for everybody.
It's approximately 5 times the price of the Panasonic Lumix G Leica 100-400mm f/4-6.3, which I reviewed here.
But if you're professional nature or sports photographer, you can see the point of the Olympus lens and the fixed aperture throughout the range.
Super telezoom reach
Even though it's one of the biggest lenses for the m43-system I've ever seen, it's still tiny compared to constant aperture lenses with the same reach designed for full-frame cameras.
It ways less than 2.0 kg (4.4 lbs.) and only measures 4.6 x 12.4″. The low weight is possible due to a magnesium alloy body and carbon fiber components.
The reach of 150-400mm is comparable to 300-800mm on a full-frame camera – at f/4.5! And the 9-diaphragm produces a smooth bokeh.
And you also get an in-built 1.25x teleconverter, which expands to a whopping 1000mm (though at an aperture of f/5.6). That's quite an achievement.
Furthermore, you have access to the Olympus MC-14 1.4x and MC20 2.0x teleconverters, which can be used in conjunction with this system, expanding the reach even further.
If you use the MC-20, you can get a focal range of 750-2000mm when combined with the in-built teleconverter! But that will be at f/11 as the maximum aperture.
Excellent Image Stabilization
Olympus is known for its excellent optical image stabilization, which can work in tandem with the in-body image stabilization in Olympus cameras.
This makes it possible to shoot handheld at 1000mm and still get usable footage without micro shakes and crisp clear images.
If you use a tripod or monopod, you'll be glad to know that it comes with a tripod collar for well-balanced support. The ring lets you quickly switch between horizontal and vertical shooting orientations.
Weather-sealed
When you're filming or photographing sports or wildlife, you need a system that can handle dust and moisture.
Olympus has designed the lens to be dust-, freeze-, and drip-proof, and it even has a heat-resistant finish at the same time.
In fact, it has a fluorine coating on the front element that repels water and makes it less prone to smudging and fingerprints.
The coating on the optical elements is also designed to significantly reduce ghosts and flares. And you get a massive sunhood in the box as well, which helps protect against direct sunlight as well as bumping the lens into things.
Three autofocus ranges
On the side of the lens, you find a button that lets you quickly switch between 4.3-19.7′, 4.3′ to infinity, or 19.7′ to infinity ranges for fast focusing depending on the subject type and distance.
Being able to change the focus range provides for fast reliable autofocus, which is important for lenses of this type.
Customization buttons
You find four function buttons near the focus ring of the lens, you can set to whatever you like.
There's a button for switching between manual and autofocus and a button that lets you turn the pre-focus beep on and off.
There also a button that let's you toggle between lens functions and presets.
Conclusion
All-in-all the Olympus 150-400mm is a beast of a lens, but unless you have money to burn, you probably have to be a professional landscape, wildlife, or sports photographer to justify the high price tag.
If you're looking for a cheaper lens with a similar range, I would check out the Panasonic 100-400mm instead.
Check out the full specs on Adorama.
---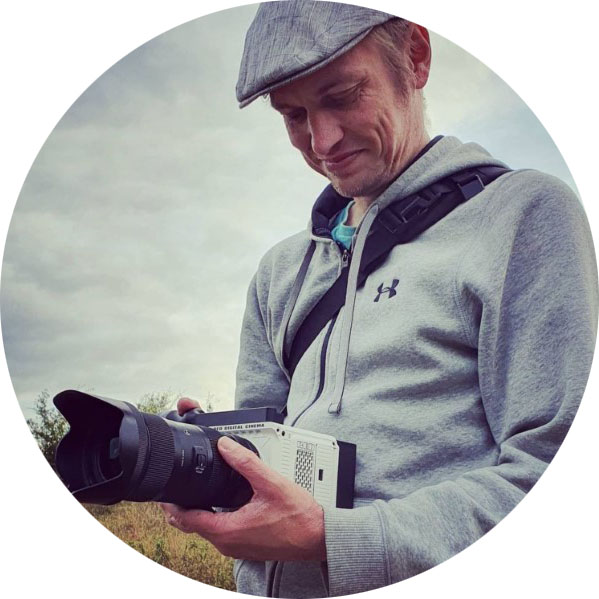 About the author:
Jan Sørup is a videographer and photographer from Denmark. He owns filmdaft.com and the Danish company Apertura, which produces video content for big companies in Denmark and Scandinavia. Jan has a background in music, has drawn webcomics, and is a former lecturer at the University of Copenhagen.