DISCLOSURE: AS AN AMAZON ASSOCIATE I EARN FROM QUALIFYING PURCHASES.
THIS POST MAY CONTAIN AFFILIATE LINKS, MEANING, AT NO ADDITIONAL COST TO YOU, I EARN FROM QUALIFYING PURCHASES. AFFILIATE LINKS ARE MARKED WITH #ad. "I" IN THIS CASE MEANS THE OWNER OF FILMDAFT.COM. PLEASE READ THE FULL DISCLOSURE FOR MORE INFO.
I'm usually a backpack man when it comes carrying my cameras and smaller accessories around.
The reason for this is that I like to distribute the weight of my gear evenly across the shoulders with the help of added support from the belt around the waist.
But there are times, that I don't want to carry a backpack on my bag.
For example, if I'm walking around in Copenhagen, and want to be able to quickly grab my camera when I see something interesting going on in the street. Or if I do wildlife photography, where I need to move fast before the animal is gone.
For such times or if I need to quickly grab my camera to shoot some run-and-gun video footage, it can be a hassle at times to first have to remove the backpack from my back, then unzip it and rummage through the rooms to get the lens or camera that I want.
That's when camera slings come in handy.
Camera slings you wear over your shoulder can be tiring
Up until now, I've used a small LowePro shoulder bag. The problem with the LowePro is first of all, that it is very small. Sure it can hold my Panasonic GH5 with two smaller lenses.
But that's about it. I can forget about carrying around something like the Sigma 18-35mm plus an extra lens, or even the PanaLeica 100-400mm, which has become my goto lens for wildlife photography and video lately.
And there is no room for accessories such as a table tripod or an on-camera microphone.
Second of all, having a single strap across my shoulder all day quickly becomes tiring.
So when Moment asked me if I would be interested in testing and reviewing their Rugged Camera Sling bag, and I saw that it had an extra strap for stabilization, I got curious and agreed.
Walking around with the Moment rugged sling back isn't tiring for your shoulders
One strap goes over your shoulder and across the chest, and another (the stability strap) goes under your arm.
It took a while to get right, but after some adjusting of the different straps, I found that the Moment rugged camera sling actually sat snugly on my back. And it's been that way ever since.
The padded shoulder strap makes it very comfortable to wear.
I've been able to move around freely without thinking about the sling.
I find that that extra stability strap makes all the difference (compared to my LowePro) as it keeps the sling sitting comfortably on my back without moving around.
Also, the padded back on the sling makes it comfortable to wear for longer periods of time, and you don't feel any of your camera gear poking you in the back.
I do wish that the straps were a bit longer though.
I would have liked the sling to sit a bit further down on my back – maybe across the lumbar area. I would also like it to sit a bit further down when I'm just wearing it over one shoulder to grab some gear.
But I'm not sure if it would be possible to get the same snug fit then.
I'm approximately 5 feet and 11 inches, so it might not be a problem if you're shorter than me. But if you're taller, you might find that it sits very high on your back.
Space for Camera Gear
The Moment rugged sling backs open from the top, so you have quick and easy access to all your gear.
Inside you'll find the main compartment, which holds two dividers that you can adjust with velcro.
When I use the 10L sling, I'm able to fit the GH5 with the Panasonic Leica 100-400mm lens attached to the body plus an extra lens.
I have to turn the sun hood into the transport position in order to get both lenses in there.
But if I remove both dividers, I can walk around with the sun hood attached at all times, which I prefer for wildlife photography.
In the 6L version, I can only fit the PanaLeica 100-400mm, but not with the sun hood attached to the front of the lens. Plus I have to remove both dividers.
In other words, if you use telezoom lenses, don't expect to be able to carry more than one lens at a time – especially not if you want to walk around with a sun hood attached all the time.
If I don't bring my telezoom, I can easily fit two-to-three lenses in there with one being attached to the camera. And I can fit even more if I bring small pancake style lenses.
I am also able to easily fit my old DJI Mavic Pro and controllor in there.
Other Nice Features and Details
The Moment Rugged Sling is made from waterproof material and water-resistant YKK zippers that'll keep your camera gear dry in light showers.
The shoulder strap is nicely padded, and it's up to you to decide whether you prefer to wear it over your left or your right shoulder.
On the front, you find a front pocket that can fit everything from cleaning cloths to cables.
On the inside, you find extra compartments for things such as batteries, smartphones, a small iPad, credit cards, storage media, lens filters, cables, a small table tripod/Gorillapod, and more.
I also really like the magnetic locking mechanism on the straps. It makes it very easy to lock especially the stability strap.
On the outside you also find straps for a small travel tripod, which is really nice.
The Verdict
All-in-all, I really like the Moment Rugged Camera Sling.
If you're shooting on small mirrorless cameras, action cameras, or a small drone (like the Mavic Air or Tello) and don't use big telezoom lenses, I would go for the 6L.
However, if you own a DSLR camera, a Mavic Pro drone, or often use bigger lenses on micro-four-thirds mirrorless cameras, I would definitely go for the bigger 10L bag.
Check out the current price for the Moment Rugged Sling here:
Moment Rugged Sling 6L version.
Moment Rugged Sling 10L version.
---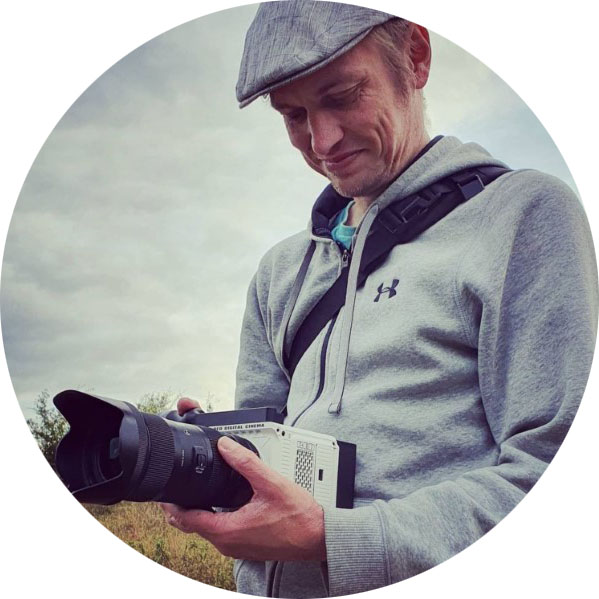 About the author:
Jan Sørup is a videographer and photographer from Denmark. He owns filmdaft.com and the Danish company Apertura, which produces video content for big companies in Denmark and Scandinavia. Jan has a background in music, has drawn webcomics, and is a former lecturer at the University of Copenhagen.