DISCLOSURE: AS AN AMAZON ASSOCIATE I EARN FROM QUALIFYING PURCHASES.
THIS POST MAY CONTAIN AFFILIATE LINKS, MEANING, AT NO ADDITIONAL COST TO YOU, I EARN FROM QUALIFYING PURCHASES. AFFILIATE LINKS ARE MARKED WITH #ad. "I" IN THIS CASE MEANS THE OWNER OF FILMDAFT.COM. PLEASE READ THE FULL DISCLOSURE FOR MORE INFO.
As recurring readers of FilmDaft might know, I'm currently working on my first short film.
The film is a sci-fi film set in a dystopic post-apocalyptic wasteland. There is no dialogue, so the film is carried entirely by the images, a bit of text, and the sound and music in the film.
I've now reached a point, where I need to start working on the sound effects and music in the film. And since there is no dialogue it is important that the soundscape is great!
Also, due to the limitations in production, the soundscape – everything from foley sounds to the music – has to be rebuild from the bottom and up.
Enter the World of Epidemic Sound
Now, I have a background in music and has produced music in my home studio for several years. This means I have ten gazillion samples of bass drums, snares, hi-hats, synth stabs, and more.
But I own almost no sound effects that are useful in film production, i.e. no footsteps, no air conditioner sounds, no gun sounds, no knocking on a wooding door sounds, no nothing.
As I don't have the time to do all the field-work with a handheld recorder myself, I've been looking for a source where I can license royalty-free sound effects.
I also didn't want to use my own music. And the places where I usually license royalty-free music for my corporate work didn't really offer the quality and type of music, I need for this film.
So I needed a place where I could find both royalty-free music and sound effects. And since I needed A LOT of sound effects, I thought a subscription-based solution would be the best option.
And this is where I stumbled upon Epidemic Sound, which offered everything I needed – and more. But I'll get back to that.
So What is Epidemic Sound?
Epidemic Sound is your one-stop access to a massive library of over 30.000 royalty-free music tracks and over 60.000 royalty-free sound effects, you can use in your video productions.
They have everything you need whether you need to create a vlog or travel video for YouTube, a corporate video for a client, or a TV-show or TV ad.
High-Quality Music
I find the quality of music on Epidemic Sound very high.
The trouble I often have with music from other sources is, that it quickly becomes a bit "sterile" and corporate.
That is fine if you're shooting a corporate video, but it quickly becomes a bit "muzak-ish" and lacks the grit and edge needed for other types of video work.
Epidemic Sound has music in many genres that are not only high-quality but also give you the feeling, that this wasn't initially made as background music for an animated explainer video or a corporate interview.
There's a certain "Indie-vibe" to a lot of the music that I find really liberating.
So not only can I use this library for my short film as was my initial intention, but I can also use it for my corporate work (with the commercial subscription license – but I'll get back to that) because they have a bit of everything.
Music includes "Stems"
A really cool thing is, that you can get music tracks that include stems.
If you're not familiar with stems, they are individual instrument groups that have been exported so that you may have more freedom in mixing and post-processing.
So in addition to the finished track, you also get individual tracks of, for example, the drums, bass, synth, guitar, backing vocals and lead vocals.
So if only want to use the bass line for a track, you can do so.
Within music production, stems sits somewhere between mixing a track (with each individual sound), and mastering a track (polishing the final track), which is why working with stems are sometimes also referred to as stem-mixing or stem-mastering.
So stems are a neat way to work with individual instrument groups and a lot more flexible than working with a single finish track as you have much more control.
Easy to Navigate the many Genres and Moods
I find the big library on Epidemic Sound to be both easy to navigate and use. It's clear the designers have put some thoughts into the layout and UI-design of the page.
Overall you can search by genres and moods. But if you already got a favorite artist you can also search by albums and the latest tracks.
Or, if you prefer, you can just use the search bar and start typing in specific keywords that you think would fit your project.
When you've made your initial search and gotten a list of suggested tracks, you get the option to further "dial in" the exact mood, genre or style of music you're looking for.
You can also specify if you're looking for vocal tracks or instrumentals as well as the length of the tracks and the desired beats per minute (BPM), you want.
Another nice thing is, that you can often find the finished track with vocals and without. So if you don't need stems, it's nice to have this option as well for further flexibility in mixing and sound design.
And speaking of sound design…
High-Quality Sound Effects Library
As mentioned in the introduction, Epidemic Sound also includes a high-quality sound effects library with over 60.000 royalty-free sound effects.
Everything is neatly organized in the same manner as the music library, which makes it easy to find what you're looking for.
A really cool thing is that Epidemic Sound also offers 5.1 Surround SFX, which are ready for your surround-mix.
Like the music library, when you've selected the overall category or put in some keywords in the search field, you get the option to further specify what you're looking for.
I really like the taxonomic way of categorizing the library, since it makes it easy to find what you're looking for.
Plans and Pricing
Epidemic Sound offers three types of licenses: Personal, Commercial, and Custom.
The Personal Plan is for creators who make videos for their own channels, e.g. YouTube.
In other words, the personal license is perfect if you're a vlogger or just someone who loves to create videos for yourself.
The personal plan offers:
Unlimited downloads of tracks and sound effects
Cleared for YouTube, Facebook, Instagram, Twitter, Twitch and podcast
Unlimited views and followers
Monetize on YouTube
30-day free trial
The Commercial Plan, which is the one I use, is for freelancers and businesses who produce commercial productions.
The Commercial Plan offers:
Everything from the personal plan
Simple clearance for all client productions
Covered on all online platforms
Unlimited use in digital ads
30-day free trial
The Custom Plan is if you need music and sound effects for a bigger commercial production or team. It's a license that is tailored to your needs.
The Custom Plan offers:
Multiple user accounts
Clearance for TV shows and TV ads
Music curation support
Customized music productions
A dedicated account manager
If you want, you can also choose to just license a single track or sound effect, but if you make videos for clients on a regular basis as I do, the real value is in the subscription-based model.
As you can see from the photo above, I think the pricing is very fair. Go visit their website – they might even have a good introductory offer.
Conclusion
As a musician who has made the transition into video production, I'm always on the lookout for high-quality music and sound effects.
And I must say, that with Epidemic Sound I've found what I was looking for.
I stumbled upon the site when I was looking for music and sound effects for my post-apocalyptic short film (I thought the name "Epidemic" made a lot of sense in that regard), and I've been pleasantly surprised with the quality of music and sound effects they have available.
As an added bonus, I've found that with the commercial plan I can also use their library for my freelance work for clients, which was a nice surprise.
Having everything in one place just makes my life so much easier when I have to quickly find some background music for a corporate video or some cartoonish sound effects for an animated explainer video.
Highly recommended!
---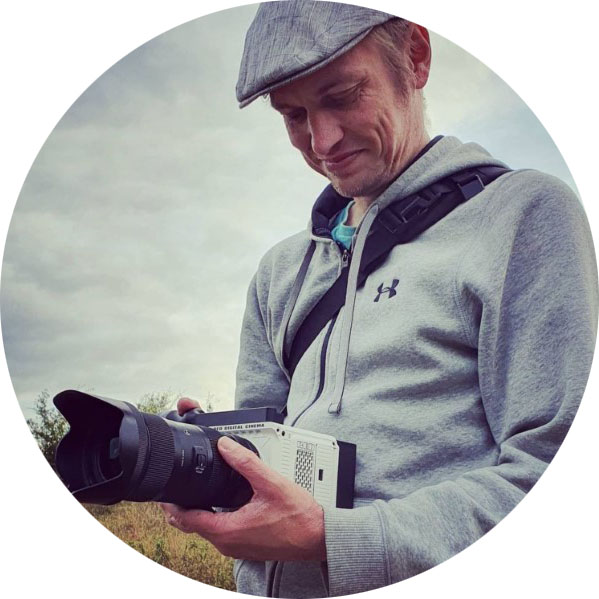 About the author:
Jan Sørup is a videographer and photographer from Denmark. He owns filmdaft.com and the Danish company Apertura, which produces video content for big companies in Denmark and Scandinavia. Jan has a background in music, has drawn webcomics, and is a former lecturer at the University of Copenhagen.