DISCLOSURE: AS AN AMAZON ASSOCIATE I EARN FROM QUALIFYING PURCHASES.
THIS POST MAY CONTAIN AFFILIATE LINKS, MEANING, AT NO ADDITIONAL COST TO YOU, I EARN FROM QUALIFYING PURCHASES. AFFILIATE LINKS ARE MARKED WITH #ad. "I" IN THIS CASE MEANS THE OWNER OF FILMDAFT.COM. PLEASE READ THE FULL DISCLOSURE FOR MORE INFO.
When I saw the latest trailer for the film adaptation of Frank Herbert's epic sci-fi novel Dune (1965) by director Denis Villeneuve, I thought something looked very familiar.
Some of the shots in the new trailer looked very similar to the cinematography of the 1984 adaptation of Dune by David Lynch, which I personally love (I mean – Sting in futuristic blue Speedos – come on, what's not to like?!), but I know a lot of people hate – even David Lynch himself.
Matt Skuta, who is no stranger to seeing similarities in movie adaptations, also found a lot of similarities, and created this awesome supercut of scenes from David Lynch's adaptation and edited them to the narrative beats in the new trailer:
Here's the first official trailer for Dune (2020):
If you haven't seen David Lynch's version of Dune from 1984, here's the original trailer so you can get a sense of the style and cinematography:
The latter featured an epic cast including a young Kyle MacLachlan (in his film debut), Sting (in blue Speedos), Patrick Steward, Max von Sydow, Sean Young, and Virginia Madsen.
The 1984-version of Dune had a soundtrack created by Toto and Brian Eno, whereas the new version has a soundtrack created by Hans Zimmer, and the trailer features music by Pink Floyd.
Homage or Adaptation v2?
Denis Villeneuve is one of my favorite sci-fi directors with both Arrival (2016) and Blade Runner 2049 (2017) being among my top 10 favorite sci-fi films.
And he is walking a thin line here, as he has to try to stay true to the novel and its massive fan base, while also imposing his own artistic vision upon the material.
And the latter is certainly true for the 1984 version by David Lynch, who has often been criticized for being too liberal in the artistic choices he made in his interpretation of the novel.
Nevertheless, the 1984 version of Dune has gained a cult following over the years, so it is possible that Villeneuve will try to also pay tribute to Lynch's adaptation as well.
And here-in lies my question: are the similarities we see in the cinematography in the new trailer and the 1984-version due to the fact that they're both adaptations of the same novel?
Or is Villeneuve, in fact, paying homage to Lynch's version?
Or is this another example of Hollywood, once again, milking everything they can from a single-story, as we saw with Star Wars 'The Force Awakens', which was basically 'A New Hope' redecorated?
What do you think?
---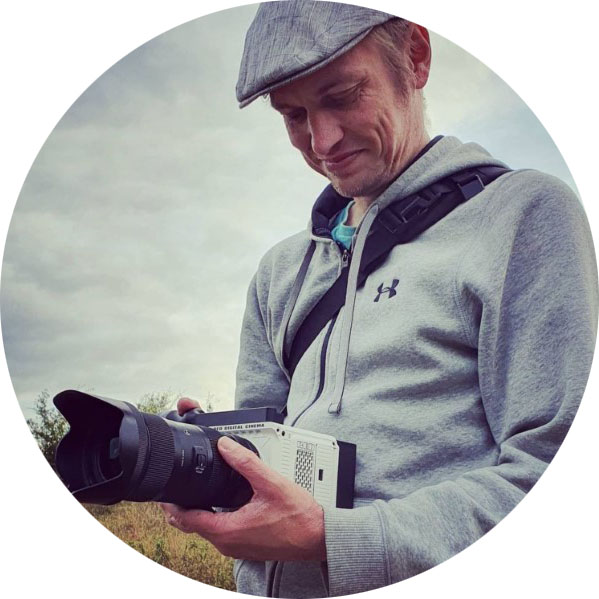 About the author:
Jan Sørup is a videographer and photographer from Denmark. He owns filmdaft.com and the Danish company Apertura, which produces video content for big companies in Denmark and Scandinavia. Jan has a background in music, has drawn webcomics, and is a former lecturer at the University of Copenhagen.