DISCLOSURE: AS AN AMAZON ASSOCIATE I EARN FROM QUALIFYING PURCHASES.
THIS POST MAY CONTAIN AFFILIATE LINKS, MEANING, AT NO ADDITIONAL COST TO YOU, I EARN FROM QUALIFYING PURCHASES. AFFILIATE LINKS ARE MARKED WITH #ad. "I" IN THIS CASE MEANS THE OWNER OF FILMDAFT.COM. PLEASE READ THE FULL DISCLOSURE FOR MORE INFO.
On a launch event today Canon revealed the Canon EOS C70 camera. It comes with an RF-Mount and a 4K Super 35mm DGO sensor with HDR capabilities – similar to what we saw on the Canon C300 Mark III.
Canon claims a dynamic range of +16 stops (in Canon Log2), but as usual, you should take this with a grain of salt, as different manufacturers measures DR in different ways.
The Canon EOS C70 is available now for preorder an Adorama for a price of $5,499.00. That puts it in the price range somewhere between a Panasonic S1H and a RED Komodo.
Size and Design
The Canon EOS C70 looks like a mix between a DSLR or mirrorless hybrid-camera like the Canon EOS R5, and their Canon EOS Cinema line, e.g. the Canon C300 Mark III.
It only weighs 2.58lb/1.17 which puts in the category with larger DSLR-type bodies. And it uses Canon BP-A30/BP-A60 batteries that will give you +3 hours of battery life for the A30, and 6 hours for the A60.
I think it looks kinda funny, but it's clear that Canon has strived for hitting a good compromise between flexibility, portability, and power here. In bulkiness, it looks comparable to the Panasonic S1H (though a bit thicker).
I imagine this camera could become popular with documentary filmmakers, wedding videographers, corporate videographers, and maybe even ENG-style shooters.
It even has a mode for shooting in vertical mode, which is sometimes demanded from clients when shooting footage to be used on social media platforms.
4K at 120 FPS With Sound
Canon EOS C70 is able to shoot 4K at 120 fps with audio recording. And, of course, you also get the benefit of Canons popular Dual Pixel AutoFocus.
It also comes with dual SD card slots that allow you to record in multiple formats, resolutions, and bit depths on each media card slot simultaneously.
Some of these formats include 4K up to 120 fps in 4:2:2 10-bit in XF-AVC (All-I or Long-GOP), and MP4 in HEVC (H.265) or H.264.
Improved Dual Pixel Autofocus
The Canon EOS C70 features the same new autofocus system also found in the EOS R5, i.e. the EOS iTR (Intelligent Tracking and Recognition) AF X.
The system uses a face and head detection algorithm that works in conjunction with Face Detection AF to greatly improve the reliability of focusing on and tracking the subject.
New Lens EF Lens to RF Mount Adapter aka Focal Reducer aka Speedbooster
The Canon EOS C70 is born with an RF Mount, which is great news because it allows for a lot of versatility when it comes to adapting lenses from other systems.
With the RF mount you can even use adapters with in-built ND-filters though this isn't necessary as the Canon EOS C70 comes with built-in ND-filter, which I'll get back to in a minute.
All the data that is shared between the lens and the camera allows for features such as the ability to display the distance to an object on the camera's monitor. I'm really curious to see how well this performs in real life.
Speaking of adapters, Canon releases a new Speedbooster-style EF-EOS R Mount 0.71x adapter so you can use the EF-Series and RF-Series lens line-up.
Like other focal reducers, the new adapter uses an optical conversion that allows you to capture a full-frame angle of view on the Super 35mm sensor and increase the light the sensor receives by one stop.
Furthermore, the adapter is able to fully communicate with some of the popular EF-lenses already on the market, i.e. the EF 16-35mm f/2.8L III USM, EF 24-70mm f/2.8L II USM, and EF 24-105mm f/4L IS II USM. Canon plans to expand the range of compatible lenses in future firmware updates.
Features such as autofocus, peripheral illumination, and chromatic aberration correction, and the transfer of lens metadata are also fully supported.
The new adapter only works with the C70. If this is due to the firmware or something else, I don't know.
Cinema Camera Controls
The Canon C70 isn't just another mirrorless or DLSR hybrid-camera, but has borrowed a lot of from Canon's cinema line cameras as well in terms of ergonomics and button placements.
On the body it has 13 assignable buttons, a multi-functional hand grip, input/output terminals that includes HDMI, and 2x mini XLR terminals for audio.
It also has an in-built ventilation system to keep it from overheating.
Another nice feature is the in-built motorized ND-filter system that gives you 2, 4, 6, 8, or 10 stops of ND-filtration made possible with the 20mm flange distance in the RF-Mount system.
The EOS C70 also introduces Auto ISO to the Cinema EOS System range for the first time, which I imagine will be popular with a lot of ENG-style shooters.
Combination Image Stabilization
The Canon EOS C70 has included what they call Combination IS which combines the Optical IS in RF lenses and the Electronic IS in the camera body.
It isn't quite the floating sensor 5-axis stabilization, we're used to from the other brands such as Panasonic and Olympus, and it remains to be seen if the ES will crop the image to achieve the extra stability.
Enhanced support functions
The EOS C70 boasts a number of 'firsts' for the Cinema EOS System range. In addition to supporting Canon's renowned Dual Pixel AF System,
it is also the first Cinema EOS System camera to feature the revolutionary EOS iTR AF X (Intelligent Tracking and Recognition) system seen in the newly-launched EOS R5.
The system uses a face and head detection algorithm that works in conjunction with Face Detection AF to greatly improve the reliability of focusing on and tracking the subject.
You can read more about the Canon EOS C70 on Adorama. The camera is available for preorder now for $5,499.00.
---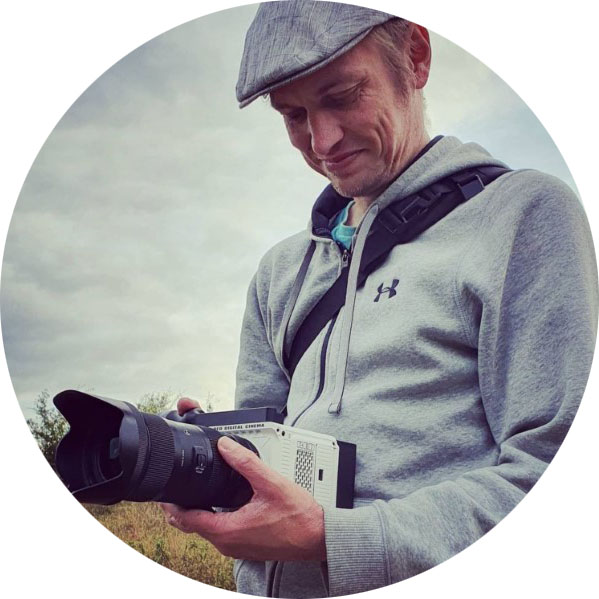 About the author:
Jan Sørup is a videographer and photographer from Denmark. He owns filmdaft.com and the Danish company Apertura, which produces video content for big companies in Denmark and Scandinavia. Jan has a background in music, has drawn webcomics, and is a former lecturer at the University of Copenhagen.