DISCLOSURE: AS AN AMAZON ASSOCIATE I EARN FROM QUALIFYING PURCHASES.
THIS POST MAY CONTAIN AFFILIATE LINKS, MEANING, AT NO ADDITIONAL COST TO YOU, I EARN FROM QUALIFYING PURCHASES. AFFILIATE LINKS ARE MARKED WITH #ad. "I" IN THIS CASE MEANS THE OWNER OF FILMDAFT.COM. PLEASE READ THE FULL DISCLOSURE FOR MORE INFO.
Blackmagic Design recently released an upgrade to the hugely popular Pocket series that includes the BMPCC 4K and 6K.
The latest addition to this family is an updated version of the 6K-version called the BMPCC 6K PRO.
The 6K PRO shares most of the specs with the standard 6K-version — from the super 35-sized sensor to the ability to record BRAW internally and record 6K up to 50 fps.
And Blackmagic has addressed and corrected a lot of the shortcomings of the standard 6K version.
Below I'll cover the updated features of the 6K PRO camera, and later I've included a table with the most important specs and key features.
The BMPPC6K has a tilt screen on the back – finally!
First, Blackmagic Design has chosen to finally include a touch-screen that tilts!
We're not talking a fully articulating flip-screen here – after all, this is a cinema camera and not a camera intended for vlogging.
But the new screen on the back tilts, which makes it much easier to shoot handheld fx from a low angle and still see, what's being captured.
Built-in ND-filters and redesigned IR-filter
Second, the BMPCC6K has built-in ND-filters.
The filters have 2, 4, and 6 stops. For those using filter factors or optical density, I've included a table below:
| Reduction of light in stops | Optical Density | Filter Factor | Amount of light let through compared to no filter |
| --- | --- | --- | --- |
| 2 | ND 0.6 | ND4 | 1/4 |
| 4 | ND 1.2 | ND16 | 1/16 |
| 6 | ND 1.8 | ND64 | 1/64 |
The IR-pollution filters have also been redesigned to filter both optical and IR wavelengths evenly.
Even though I generally love the Blackmagic Design color science (especially the internal RAW option!) – all the cameras from the BMPCC-series to the URSAs – display a weird rendering of reds at times, which I guess is due to the IR-filters in the cameras.
Hopefully the new filters will help reduce this.
Dual mini-XLR inputs with +48V phantom power
It's really nice to also see dual mini-XLR inputs on the camera. And both come with +48V phantom power for condenser mics.
Granted, it would have been nice with full-size XLR, but that don't make sense, when you want to keep the size of the body down at the same time.
While most people will probably build larger rigs with the BMPCC6K PRO, it's nice to be able to travel light, and create a light setup fx for interviews when you need to.
And having in-camera synced audio from the start saves so much time in editing and post-production.
Timecode clock
Blackmagic Design has also decided to include an accurate timecode clock, which makes it much easier to sync up several cameras.
Since the BMPCC4K and BMPCC6K have been a popular choice for covering events and behind-the-scenes of everything from award-shows to sports broadcast, the ability to sync up many cameras in post with timecode is a great addition.
But also if you're just shooting a two-camera interview, it's nice to have the footage sync up easily in your editing program of choice – which is probably going to be DaVinci Resolve Studio for a lot of people – especially because a license for this comes bundled with the camera.
Sony NP-F570 L-series battery
Blackmagic has also addressed the poor battery life of the BMPCC6K by changing the battery type.
Whereas the 6K used Canon LP-E6 batteries, the 6K PRO uses the larger Sony NP-F570 L-series battery.
This is a welcome change, but it can be a bit annoying, if you've already invested in a lot of Canon LP-E6 batteries, and thought you'd be able to use it in the PRO version too.
The included AC plug pack can power the camera and charge the battery at the same time. You can even use the USB-C expansion port to charge the camera as well.
If this isn't enough, and you don't want to rig it out with a big V-lock or Gold Mount, you can get the optional battery grip with an extra battery for longer shooting times.
Generation 5 Color Science
The BMPCC 6K PRO comes born with the latest generation 5 color science from Blackmagic.
This produces more accurate skin tones and more faithful colors overall.
Gen 5 includes a new 12-bit gamma curve which makes it possible to caputure more color data especially in the shadows and high-lights.
Color data and dynamic range data from the sensor is preserved via metadata, which you can use in post-production when color grading your footage.
Optional Electronic View Finder (EVF)
The BMPCC 6K PRO lets you attach the Blackmagic Pocket Cinema Camera Pro EVF, which lets you monitor all the vital information on-top of the image.
This is a welcome addition – especially for those shooting outside – because it can sometimes be difficult to see the image on a monitor — especially if it is sunny.
So having the ability to put your eye to an EVF with an eyecup and filter out all the light is great.
The EVF has a 70-degree range of motion and is available with four different eyecups: Compact, Medium, Cinematic Left Eye, Cinematic Right eye.
Key features summarized
Here's a small table with the most important specs summarized:
Super35 HDR Sensor, Gen 5 Color Science
Canon Active EF Mount
Record 6K 6144 x 3456 up to 50 fps
Internal RAW (BRAW) recording
Built-In ND Filters
Updated IR-filters
Dual XLR Inputs
Super-accurate timecode clock
Bright 1500 cd/m² Tilting HDR LCD
Multi-function grip for easy single-handed operation
Autofocus Support
USB Type-C Recording
Updated Generation 5 color science
3D LUT Support
13-Stop Dynamic Range
Record up to 120 fps Windowed HD
CFast 2.0 & SD/UHS-II Card Slots
Dual Native 400 & 3200 ISO to 25,600
NP-F570 Battery Slot
Optional PRO EVF
Optional battery grip
For a full list of specs visit Adorama.
Conclusion
In my humble view, this is the best pocket camera Blackmagic has done today. BM has addressed a lot of the shortcomings of the BMPCC 6K — and more.
All-in-all the BMPCC 6K feels like a more complete camera than the regular 6K as it does more right out of the box.
Check the current price for the BMPCC 6K PRO on Adorama.
---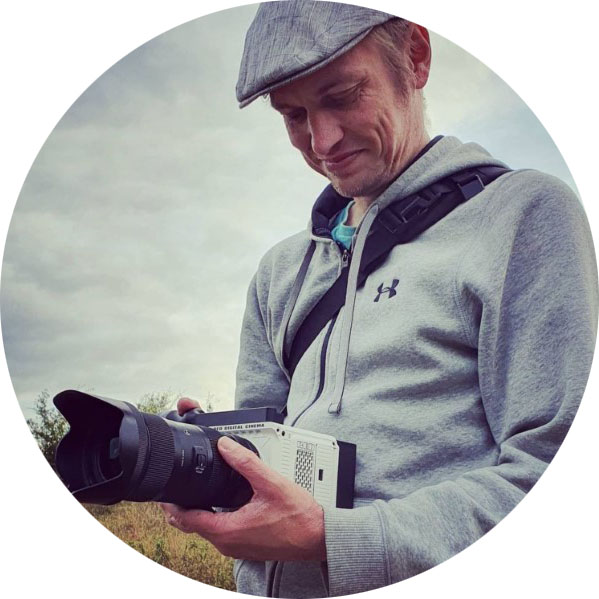 About the author:
Jan Sørup is a videographer and photographer from Denmark. He owns filmdaft.com and the Danish company Apertura, which produces video content for big companies in Denmark and Scandinavia. Jan has a background in music, has drawn webcomics, and is a former lecturer at the University of Copenhagen.