DISCLOSURE: AS AN AMAZON ASSOCIATE I EARN FROM QUALIFYING PURCHASES.
THIS POST MAY CONTAIN AFFILIATE LINKS, MEANING, AT NO ADDITIONAL COST TO YOU, I EARN FROM QUALIFYING PURCHASES. AFFILIATE LINKS ARE MARKED WITH #ad. "I" IN THIS CASE MEANS THE OWNER OF FILMDAFT.COM. PLEASE READ THE FULL DISCLOSURE FOR MORE INFO.
Horror movies are a favorite amongst many groups of people, including young teens, but finding movies, they can watch can be difficult.
Especially as the horror genre is filled with many things you may not want your young teenager to watch.
That is why I have gathered this list for you with the best horror movies for 13-year-olds and other teens. They're scary, terrifying, but best of all, they all have a PG-13 rating.
So keep reading to find the next horror movie for a sleepover, family night, or when your teen feels like scaring themselves a bit. Enjoy!
A Quiet Place (2018)
A Quiet Place (2018) is a very popular horror movie, and for good reason. It follows the story of a desolate world where humanity is no longer the apex hunter. Instead, now they must hide in silence from creatures who hunt by sound and will eat anything they can get their claws on.
The main characters are a small town family living on their farm, doing everything possible to avoid the alien invasion.
It is a tension-building film, really making you question every sound you make while watching the movie, and then when something breaks that silence, it is certain to make you jump. While it is a pretty scary movie, it does not feature nudity or has lots of gratuitous violence, making it perfect for younger audiences.
So if you want to watch as alien creatures hunt humans by sound, then be sure to check out A Quiet Place!
Looking for horror movies for adults? Check out the best here.
Texas Chainsaw Massacre (1974)
Next up on our list is the classic slasher film, Texas Chainsaw Massacre, specifically the very first one from 1974. It has long been hailed as one of the influential franchises in horror, coming before nearly every other major slasher franchise like Friday the 13th or Nightmare on Elm Street. 
The story takes place in Texas, where a group of college friends are going on a trip. Unfortunately, they run into trouble, and one by one, they get picked off by a serial killer and a cannibalistic family. It is much more on the gory side, but it is still not over-the-top brutality, and with 70s effects, it can be hard not to laugh sometimes at it.
Overall though, it is one of the best horror films that one can watch, and perfect for younger teens looking to enter the world of slasher films before having them watch some of the more terrifying slashers.
The Sixth Sense (1999)
Directed by M. Night Shyamalan, The Sixth Sense is considered one of the greatest horror films he ever created.
A much more psychological film, it focuses on the horrors of the mind and death without relying on poor jumpscares and large amounts of blood. It follows a young boy (Haley Joel Osment) who can see and speak to the spirits of dead people and a child psychologist (Bruce Willis) who tries to help navigate this aspect of his life.
This movie is perfect for younger and older kids, as it is meant to be unsettling, creepy, and not downright horrendous. So if you are unsure what to allow your teen to watch, this movie should be on the list. It will help get them into the psychological horror genre, one of the best out there.
Coraline (2009)
Coraline is an animated film directed by Henry Selick and based on the book by Neil Gaiman, and teens will either love or hate this film. It is creepy and weird and can make your screen crawl as you watch the plot unfold and the main character interact with the people around her.
It is also a sad story, but the sheer unsettlingness often overrides those undertones that anything done by Neil Gamin tends to have. There are some raunchier aspects to the movie, but nothing that a young teen cannot watch, and it does come with a pg-13 rating, so no worries there.
This movie is great for family movie night, even if other younger kids are in the house. You do not want to miss this film if you have not already seen it, as it is quite a masterpiece.
If you're a movie geek like me and want to learn more about the difference between horror and thriller movies, check out this article.
Hocus Pocus (1993)
Hocus Pocus is the Halloween spooky movie. Every Halloween, millions of people pop in this movie to watch because it is goofy, funny, and one of the most light-hearted horror movies you will find that is perfect for younger audiences. The story follows a brother, his sister, their friend, and a magical cat as they try to keep three evil witches from returning to life forever.
While it can have a few scary moments, the film is meant to be something a whole family can watch together and have a great time with on Halloween. So grab that candy and cider, and sit down to enjoy the greatest Halloween movie ever!
Hocus Pocus 2 (2022)
The second Hocus Pocus is much like the first, seeing the same witches returning on Halloween night but with a different group of teens. Instead of a lit black flame candle, the witches are summoned from the grave, leading to many hilarious moments. One of the best is the three of them in a pharmacy.
So once again, if you want a family-friendly movie to watch on Halloween, look no further than Hocus Pocus 2.
Addams Family (1991)
The Addams Family has a long and storied past of being one of the most recognizable families in the Halloween genre of movies. They wear all black, and the children try to kill each other constantly, but they still have a love for life unmatched by anyone else. It is an infectious love and one of the most welcoming and inclusive films.
Speaking of twisted love, check out these famous horror couples from movies.
No matter who you are, the Addams Family is there for you all the same, and while it may not be a very scary movie, it is still a classic movie that older tweens and teens will love.
It won't make your child scared to sleep at night, and instead can serve to further the joy that Halloween is meant to inspire in the modern age because what can beat candy, apple cider, and the Addams Family? A dark comedy cult classic, for sure!
Scary Stories To Tell in the Dark (2019)
Scary Stories To Tell in the Dark is based on the popular scary book of short stories of the same name and follows a group of teens who discover that the ghost stories they read can come to life. As evil forces kill the kids, it becomes unclear if this group of friends will make it out of the circumstances they have found themselves in.
There is some genuinely creepy and scary content in this movie, and while good for anyone over 13, you shouldn't have any little kids if you want them to sleep. It does not feature anything too brutal, though, so it is a perfect scary film for tweens and teens looking for a scary movie that is certain to leave them with a few nightmares for the weeks to come.
Ernest Scared Stupid (1991)
Another horror comedy, Ernest Scared Stupid, is an older film but still one of this list's best horror movies. It features the hilarious Ernest and a band of local kids who run awry of evil spirits that seek to consume all life on Earth. As the movie progresses, it teaches valuable lessons about love and understanding one another and even teaches a bit about inclusiveness.
While not filled with jump scares, it is still a great movie everyone should watch at least once.
Perfect for kids and teens of all ages, you'll wonder why you haven't added this film to the list of scary movies that you watch every Halloween. So if you are looking for a good scare perfect for younger children, look no further than Ernest Scared Stupid!
Arachnophobia (1990)
Arachnophobia is on the list when looking for movies that can scare older kids. While it may not have as large of an effect on someone who isn't arachnophobic, the practical and special effects of the movie are surprisingly good for it being an older film.
The movie follows some scientists who bring deadly killer spiders back to America from a trip to the Jungle, and as the spiders multiply, they begin to search for bigger and bigger food. And what is bigger than the humans in the local town who these spiders are hunting?
One of the main reasons this is so scary is that it features creatures from the real world that many people already fear. So if your teen wants one of the best scary movies out there, Arachnophobia should be on the list.
The Nightmare Before Christmas (1993)
Who says horror should only be reserved for Halloween? Christmas can be just as scary as the stop-motion movie The Nightmare Before Christmas by horror master Tim Burton is a testimony to.
The Nightmare Before Christmas is an animated musical (with music by the always excellent Danny Elfman!) that follows the story of Jack Skellington, the Pumpkin King of Halloween Town, who has grown tired of Halloween.
One day, he discovers Christmas Town and decides that Christmas should be his new thing. So he kidnaps Santa Claus and takes over the Holiday, assigning his monster friends in Halloween Town to produce Christmas presents and sing carols.
However, Jack and his subjects don't quite understand Christmas, so they transform it into a horror show instead. Let's just say that the kids in Christmas Town get more than they had asked for that year!
In Closing
So that is some of the best PG-13 horror movies to watch with your kids. I think they're all good fun for spooky season, as they're ok horror movies and not too scary.
Check out Netflix, Amazon Prime – or whatever your favorite streaming service is – for these the next time you sit down with popcorn and a pillow.
---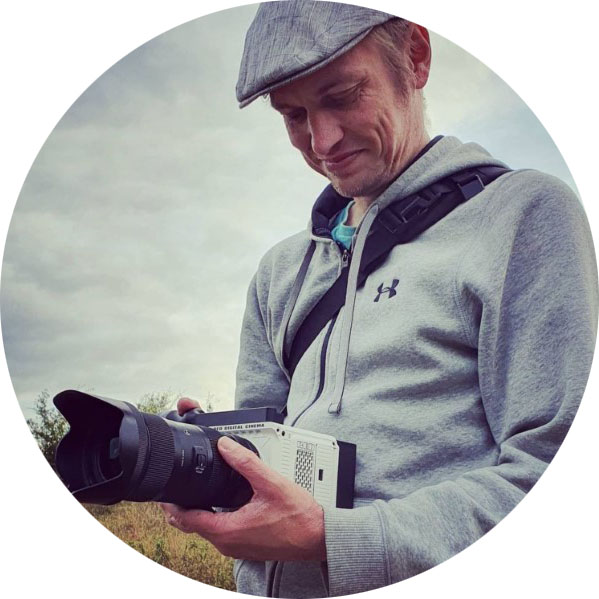 About the author:
Jan Sørup is a videographer and photographer from Denmark. He owns filmdaft.com and the Danish company Apertura, which produces video content for big companies in Denmark and Scandinavia. Jan has a background in music, has drawn webcomics, and is a former lecturer at the University of Copenhagen.