DISCLOSURE: AS AN AMAZON ASSOCIATE I EARN FROM QUALIFYING PURCHASES.
THIS POST MAY CONTAIN AFFILIATE LINKS, MEANING, AT NO ADDITIONAL COST TO YOU, I EARN FROM QUALIFYING PURCHASES. AFFILIATE LINKS ARE MARKED WITH #ad. "I" IN THIS CASE MEANS THE OWNER OF FILMDAFT.COM. PLEASE READ THE FULL DISCLOSURE FOR MORE INFO.
Adobe Premiere Pro comes with a lot of useful effects included. But sometimes you need a third-party plug-in or preset to get the results you want.
While you have to pay for some third-party plug-ins there are a lot of really cool plug-ins that are totally free. Here I've compiled a list of the best free plug-ins, presets and overlays for Premiere Pro.
Audio Tools
Vashi's 12-pack Audio Presets by VashiVisuals is a great free toolkit for quickly cleaning up your audio tracks. They're really useful for making your speech audible and removing problems such as a boomy room, low-frequency rumbles, and so on. The download link is at the top just below the frequency sheet. If you're new to audio, I recommend you read the article, which is really good as well.
Glitches
Destruction Presets by Tyler is a sweet pack of glitchy presets, you can drag and drop onto your footage to create edgy titles, slideshows or animations.
Glitch Presets by Eri is a cool pack of 5 free glitch presets for Premiere Pro. They're easy to use. Simply drag and drop them onto your footage.
Jarle's Premiere Pro Presets
Jarle's Premiere Pro Presets is a great collection of really usable free plug-ins for Premiere Pro, which I use all the time. It has useful tools for everything from color grading, audio, matte and keying tools, and transitions. Plus it includes the awesome Deadpool Handheld Camera Shakes, which were actually used in the film, which is a great way to spice up a boring tripod recording.
Motion Graphics
PremiumBeat's 21 Free Motion Graphics Pack is a nice little pack of motion graphics elements such as titles and transitions.
Overlays
4K Light and Dust Overlays by Rocketstock is a really nice pack of overlays for adding volumetric light leaks and dust to your footage. They're great for quickly adding a bit of extra atmosphere, but you can also use the light leaks for creating transitions. See for yourself:
Anamorphic Lens Flares by PremiumBeat is a cool pack of 17 lens flares you can put on top of your footage. If you're not familiar with the anamorphic lenses, they are especially known for creating nice oval bokeh and some really cool lens flares. This is more an overlay than a plug-in really, but it's still cool. See for yourself:
Good Bad Titles by Eri is a cool little pack for creating cool looking titles in Premiere Pro. Simply drag and drop onto your footage.
Transition Packs
AK Visuals Music Video Transition Pack is an awesome collection of 25 glitchy, flashy, swirly, and color burn-y transitions to spice up your music videos, YouTube travel videos and more. If you want, you can also purchase the full pack, which includes even more of the same good stuff. See for yourself:
Debrup Travel & Films transitions pack is a Sam Colder inspired travel transition pack with all the spins, zooms, slides, and warps you need for your YouTube travel vlogs. See for yourself:
Digital Wind 5 Free Ink Transitions is a pack of really nice digital ink transitions. Some of the best I've seen, because they are really smooth and organic looking.
Film Roll Presets by Tyler is a fun little transitions pack that lets you create transitions with a style similar to 8mm and 16mm film rolls.
Orange 83 Transition Pack #6 is a Wall Zoom transitions pack great for travel videos, vlogs, food videos and more. See for yourself:
Tylers' Dynamic Strobe Transitions contain 15 cool strobe transitions effects. Some have a glitchy look to them, and some remind me of CRT-screens. So they're not just some flashing strobe lights.
Luxury Leaks 10 Track Matte Transitions are some really cool track matte transitions created by Josh Enobakhare. Go check out his YouTube-channel by the way – a lot of good stuff about videography there. See for yourself:
---
I'll keep adding plug-ins to this list, as I find more high-quality free plug-ins.
If you know of any cool free plug-ins for Premiere Pro that you think should be on the list, please share it in the comment section below.
---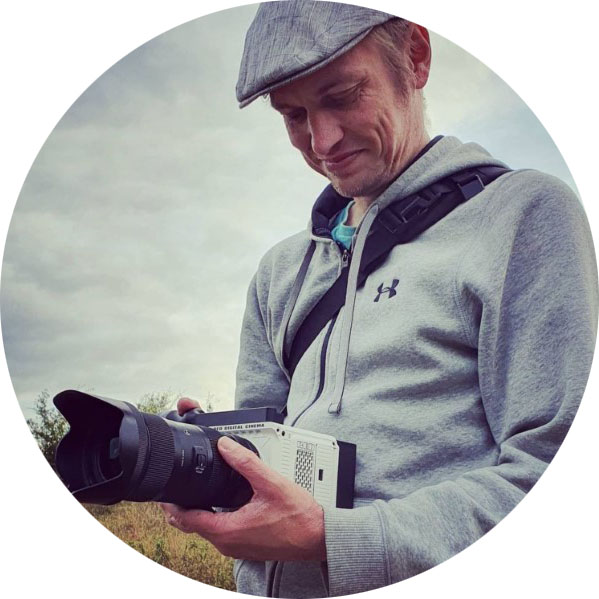 About the author:
Jan Sørup is a videographer and photographer from Denmark. He owns filmdaft.com and the Danish company Apertura, which produces video content for big companies in Denmark and Scandinavia. Jan has a background in music, has drawn webcomics, and is a former lecturer at the University of Copenhagen.