DISCLOSURE: AS AN AMAZON ASSOCIATE I EARN FROM QUALIFYING PURCHASES.
THIS POST MAY CONTAIN AFFILIATE LINKS, MEANING, AT NO ADDITIONAL COST TO YOU, I EARN FROM QUALIFYING PURCHASES. AFFILIATE LINKS ARE MARKED WITH #ad. "I" IN THIS CASE MEANS THE OWNER OF FILMDAFT.COM. PLEASE READ THE FULL DISCLOSURE FOR MORE INFO.
Are you tired of watching cat videos on YouTube? Great, because the must-see comedies in this list are sure to bring a smile to your face.
So let's jump in. Here are the top 100 best comedy movies of all time to watch when you're bored.
100. Clue (1985)
Frankly, Scarlett, I don't give a damn.

– Wadsworth
Genre: Black Mystery Comedy, Whodunnit
Director: Jonathan Lynn
Screenwriters: Jonathan Lynn, John Landis
Starring: Eileen Brennan, Tim Curry, Madeline Kahn, Christopher Lloyd, Michael McKean, Martin Mull, Lesley Ann Warren
Seven strangers attend a dinner party at a mansion after receiving mysterious invitations. When they arrive, the guests are given pseudonyms. Each guest has their own secret and is a victim of blackmail.
Mr. Boddy (Lee Ving) is revealed to be the blackmailer, and he gives each of the guests a weapon, instructing them that if they want to keep their secrets, they should kill the butler, Wadsworth (Tim Curry). The lights go out, and when they come back on, Mr. Boddy is dead. Can the dinner party guests cover up a murder, as well as the evidence of blackmail?
Clue is a funny comedic twist on the classic whodunnit mystery movie, and I'm pretty sure the ending will surprise you!
Watch it now on Amazon Prime.
99. Kung Fu Hustle (2005)
You may know kung fu… but you're still a fairy.

– Landlady
Genre: Action Comedy
Director: Stephen Chow
Screenwriters: Stephen Chow, Huo Xin, Chan Man-keung, Tsang Kan-cheung
Starring: Stephen Chow, Eva Huang, Yuen Wah, Yuen Qiu, Danny Chan Kwok-kwan, Leung Siu-lung
Sing (Stephen Chow) dreamed of being a kung fu master as a child and even spent his meager savings on a magical pamphlet claiming to teach him the secret art, but those dreams never materialized. Jaded, the ne'er-do-well and his buddy Bone (Lam Chi-Chung) decide to try joining the notorious Axe Gang, rulers of 1940s Shanghai.
Their initial attempts at extortion draw the ire of both Brother Sum (Danny Chang Kwok-Kwan), the head of the Axe Gang, and the Landlady of Pig Sty Alley (Yuen Qiu), and it looks like the two are doomed to fail. But is there more to Sing than meets the eye?
Watch it now on Amazon Prime.
98. ¡Three Amigos! (1986)
Not so fast, El Guapo! Or I'll pump you so full of lead you'll be using your dick for a pencil!

– Lucky Day
Genre: Western comedy
Director: John Landis
Screenwriters: Steve Martin, Lorne Michaels, Randy Newman
Starring: Steve Martin, Chevy Chase, Martin Short, Alfonso Arau, Tony Plana, Patrice Martinez
Three Amigos follow silent film stars Lucky Day (Steve Martin), Dusty Bottoms (Chevy Chase), and Martin Short (Ned Nederlander). When they demand a pay raise from the studio, they are fired.
They then receive a telegram from a woman in Mexico who has seen the Three Amigos on-screen and mistakes them for real heroes and invites them to Mexico to help stop the local bandit named El Guapo (Alfonso Arau).
Thinking it's just another show business gig, the three head for Mexico. After some confusion, the three realize that El Guapo is a real bandit who terrorizes the region's people. When he kidnaps Carmen, the Three Amigos are the village folks' only hope.
Three Amigos is a classic spoof comedy carried by the over-the-top acting by Martin, Chase, and Short and has become a cult classic.
Watch it now on Amazon Prime.
97. Coming To America (1988)
No journey is too great when one finds what he seeks.

– Prince Akeem
Genre: Romantic Comedy
Director: John Landis
Screenwriters: David Sheffield, Barry W. Blaustein
Starring: Eddie Murphy, Arsenio Hall, James Earl Jones, John Amos, Madge Sinclair, Shari Headley
of the kingdom of Zamunda turns 21, and his father, King Jaffe Joffer (James Earl Jones), and mother, Queen Aeoleon Joffer (Madge Sinclair), has picked a wife for him to obey his every word.
Having grown up where everything is taken care of, Prince Akeem Joffer (Eddie Murphy) feels he needs to stand on his own two feet. He travels to America together with his loyal servant, Semmi (Arsenio Hall). Here they rent a slum apartment to keep a low profile. They meet Lisa McDowell (Shari Headley), and Prince Akeem immediately falls in love with her. However, adapting to the American way of life in the slums and keeping the secret that he is a prince is not easy.
Coming To America is one of the best comedy movies of the 1980s and spawned the sequel Coming 2 America, which was released in 2021.
Watch it now on Amazon Prime.
96. The Blues Brothers (1980)
It's a 106 miles to Chicago, we've got a full tank of gas, half a pack of cigarettes, it's dark, and we're wearing sunglasses.

– Elwood
Genre: Music Comedy, Action Comedy,
Director: John Landis
Screenwriters: Dan Aykroyd, John Landis
Starring: John Belushi, Dan Aykroyd, James Brown, Cab Calloway, Ray Charles, Carrie Fisher, Aretha Franklin, Henry Gibson
After convict Joliet Jake (John Belushi) is paroled and released from prison, he is picked up by his brother Elwood (Dan Aykroyd) in his Bluesmobile. They visit the Roman Catholic orphanage where they were raised but learn that it will be sold to the Education Authority if they can't find a way to pay the tax on the property within 11 days.
They decide to get their band – the Blues Brothers – back together to raise the money by staging a big gig. However, raising the money isn't going to be easy, as everyone, from the police to a mysterious woman wielding rocket launchers and flamethrowers, is out to get them.
The Blues Brothers have become a cult hit, not at least for the number of wrecked police cars in the film. The success spawned the sequel Blues Brothers 2000 in 1998.
Watch it now on Amazon Prime.
95. Grumpy Old Men (1993)
Why don't you do the world a favor and put your lip over your head and swallow!

– John Gustafson
Genre: Romantic comedy
Director: Donald Petrie
Screenwriter: Mark Steven Johnson
Starring: Jack Lemmon, Walter Matthau, Ann-Margret, Burgess Meredith, Daryl Hannah, Kevin Pollak
The two elderly "gentlemen" John Gustafson (Jack Lemmon) and Max Goldman (Walter Matthau) have lived next to each other in Wabasha, Minnesota, for 50 years. They have a love-hate relationship with another, resulting in competitive ice fishing and continuously insulting and pulling practical jokes on each other.
When an attractive and free-spirited English professor Ariel Truax (Ann-Margret), moves in across the street, the two men start competing for her affections. Meanwhile, John is having serious financial problems, and the IRS is about to claim his house. When John suddenly suffers a heart attack, Max fears losing his old friend and decides to help John. However, the IRS is already preparing to sell John's house and possessions.
Grumpy Old Men is a heartwarming and funny rom-com about a complicated relationship between two life-long friends.
Watch it now on Amazon Prime.
94. School of Rock (2003)
God of Rock, thank you for this chance to kick ass.

– Dewey Finn
Genre: Music comedy | Children's comedy
Director: Richard Linklater
Screenwriter: Mike White
Starring: Jack Black, Sarah Silverman, Joan Cusack
School of Rock tells the loving story of wanna-be rock star Dewey Finn (Jack Black), who gets kicked out of his band and becomes a substitute teacher for 5th-graders at the uptight and prestigious Horace Green prep school.
Finn soon discovers that his students are musically talented and begin transforming them into a new band to audition for the Battle of the Bands contest so that he can win the $10,000 prize money and pay his rent.
School of Rock is a heartwarmingly feel-good comedy about personal transformation in all of the main characters involved.
Watch it now on Amazon Prime.
93. There's Something About Mary (1998)
Is that… is that hair gel?

– Mary Jensen
Genre: Romantic Comedy (rom-com)
Directors: Bobby Farrelly, Peter Farrelly
Screenwriters: Ed Decter, John J. Strauss, Peter Farrelly, Bobby Farrelly
Starring: Cameron Diaz, Matt Dillon, Ben Stiller, Lee Evans
In 1985, Ted Stroehmann (Ben Stiller) painfully missed his chance to go to the prom with Mary Jensen (Cameron Diaz) – the girl of his dreams. Fast-forward 13 years, Ted is still smitten with Mary but has lost all contact with her. So he hires private detective Pat Healy (Matt Dillon) to track her down.
Unfortunately, Healey also falls in love with Mary and tries all the tricks he can think of to win her over. As it turns out, Mary's architect friend Tucker (Lee Evans) is also so in love with her, and so are some of Mary's former love interests.
So begins a comedic farce as everyone lies and backstab each other to win Mary's heart. And no! That ISN'T hair gel!
Watch it now on Amazon Prime.
92. The General (1926)
If you lose this war don't blame me.

– Johnnie Gray
Genre: Silent Action-Adventure Comedy
Directors: Buster Keaton, Clyde Bruckman
Screenwriters: Al Boasberg, Charles Smith
Starring: Buster Keaton, Marion Mack
In Keaton's masterpiece, we follow Johnnie Gray (Buster Keaton), a train engineer on the Western and Atlantic railroad. He loves two things in life: his train "The General" and his love interest Anabelle Lee (Marion Mack).
When the Civil War begins, Johnnie tries to sign up as a soldier with the Confederate army but is turned down, as he is more valuable as an engineer. However, Annabelle doesn't believe him but thinks he's a coward. When the Union army steals the train with Annabelle on board, Johnnie has to go behind enemy lines to save both the loves of his life.
The General is one of those silent films that are still impressive to watch today: the cinematography is great, Keaton's stunts are amazing (and dangerous!), and the story unfolds at a great pace.
Watch it now on the Internet Archive
Watch a restored version on Amazon Prime.
91. The Naked Gun: From the Files of Police Squad! (1988)
Nice beaver!

– Frank Drebin
Genre: Screwball comedy
Directors: David Zucker
Screenwriters: Jerry Zucker, Jim Abrahams, David Zucker
Starring: Leslie Nielsen, Priscilla Presley, Ricardo Montalban, George Kennedy
Clumsy Los Angeles police Detective Lieutenant Frank Drebin (Leslie Nielsen) learns that his fellow officer Nordberg has been shot and wounded during a heroin bust at the docks owned by Vincent Ludwig (Ricardo Montalban). Nordberg provides clues that Ludwig is involved, and Frank visits Ludwig as part of the investigation.
Frank discovers that Ludwig plans to assassinate Her Majesty Queen Elizabeth II during her upcoming visit to Los Angeles, and he must now prevent it from happening. However, that isn't going to be easy.
The Naked Gun is the first of three spoof movies based on the television series Police Squad! (1982), and in my humble opinion, still the best of the three.
Watch it now on Amazon Prime.
90. Young Frankenstein (1974)
Hallo. Would you like to have a roll in the hay?

– Inga
Genre: Horror Comedy
Director: Mel Brooks
Screenwriters: Mel Brooks, Gene Wilder
Starring: Gene Wilder, Peter Boyle, Marty Feldman, Madeline Kahn, Cloris Leachman, Teri Garr, Kenneth Mars
Dr. Frederick Frankenstein (Gene Wilder) is a lecturing physician at an American medical school and engaged to the socialite Elizabeth (Madeline Kahn). He's the grandchild of the famous Victor Frankenstein but tries to distance himself from the heritage. When he learns that he has inherited his family's estate in Transylvania, he travels to Europe to inspect the place.
Upon seeing his grandfather's notes, Frederick becomes intrigued and decides to continue his work and manages to re-animate the monster (Peter Boyle), but accidentally put in an abnormal brain. Young Frankenstein is a fun and witty take on the classic 1818 novel by Mary Shelley and a must-watch film within the comedy-horror genre.
Watch it now on Amazon Prime.
89. Monsters, Inc. (2001)
Good morning, Roz, my succulent little garden snail. And who will we be scaring today?

– Mike Wazowski
Genre: Computer-animated Comedy
Director: Pete Doctor
Screenwriters: Andrew Stanton, Daniel Gerson
Starring: John Goodman, Billy Crystal, Steve Buscemi, James Coburn,
Jennifer Tilly, Mary Gibbs
The metropolis of Monstropolis needs the screams of human children to power the city for its monstrous inhabitants. The hard workers at Monsters, Inc., led by Sulley (John Goodman) and Mike (Billy Crystal), harvest this energy on dangerous missions, but production is falling.
Sulley and Mike want to help solve the problem, even though they believe that too much proximity to human children is dangerous, and they face interference from their rival, Randall (Steve Buscemi). However, their orderly world and their mission are upended when a precocious two-year-old, Boo (Mary Gibbs) wanders through the door and into the world of monsters.
Watch it now on Amazon Prime.
88. The Rocky Horror Picture Show (1975)
You're wet!

– Riff Raff
Genre: Music Comedy
Director: Jim Sharman
Screenwriters: Richard O'Brian, Jim Sharman
Starring: Tim Curry, Susan Sarandon, Barry Bostwick, Richard O'Brien, Patricia Quinn, Nell Campbell, Jonathan Adams, Peter Hinwood, Meat Loaf
The Rocky Horror Picture Show follows the innocent couple Brad Majors (Barry Bostwick) and Janet Weiss (Susan Sarandon), who suffer a flat tire on a rainy November evening. They walk to a nearby castle seeking a telephone and are invited inside by the handyman Riff Raff (Richard O'Brien). However, the castle is inhabited by a strange group of people led by the "sweet transvestite" Dr. Frank-N-Furter from Transsexual, Transylvania. The innocent couple is soon seduced into a not-so-innocent world of mad scientists.
The Rocky Horror Picture Show has become a cult favorite and has spawned multiple traditions by moviegoers. Make sure to bring a newspaper if you're going to watch it in a theater. You can still catch it on the big screen – often around Halloween.
Watch it now on Amazon Prime.
87. Monty Python's Life of Brian (1979)
All right, but apart from the sanitation, the medicine, education, wine, public order, irrigation, roads, the fresh-water system, and public health, what have the Romans ever done for us?

– Reg (John Cleese)
Genre: Satire
Director: Terry Jones
Screenwriters: Graham Chapman, John Cleese, Terry Gilliam, Eric Idle, Terry Jones, Michael Palin
Starring: Graham Chapman, John Cleese, Terry Gilliam, Eric Idle, Terry Jones, Michael Palin
Life of Brian tells the story of young Jewish-Roman man Brian Cohen (Graham Chapman), born on the original Christmas Eve in the stable next door to Jesus Christ. Thirty-three years later, Brian is mistaken for the Messiah, taken prisoner by the Romans, and sentenced to crucifixion.
Due to Passover (Jewish Easter), Pontius Pilate allows for one prisoner to be released. But when the crowd calls for the release of Brian, all the prisoners sentenced to crucifixion claim that they are "Brian of Nazareth."
Watch it now on Amazon Prime.
87. A Fish Called Wanda (1998)
I've known sheep that could outwit you.

– Wanda
Genre: Heist Comedy
Director: Charles Crichton
Screenwriters: John Cleese, Charles Crichton
Starring: John Cleese, Jamie Lee Curtis, Kevin Kline, Michael Palin
London-based gangsters George Thomason (Tom Georgeson) and Ken Pile (Michael Palin) plan a jewel heist. Still, they need help to pull it off and invite con artist Wanda Gerswitz (Jamie Lee Curtis) and her lover Otto West (Kevin Kline) to help. As there's no honor amongst thieves, Wanda and Otto plan to double-cross George and Ken after stealing the diamonds. In fact, Wanda also plans to betray Otto and keep the diamonds for herself.
The heist is successful, and Wanda and Otto manage to get George arrested by the police. But George and Ken have already moved the loot to a new secret location. A complex plot of betrayal and back-stabbing follows as they all try to steal the diamonds for themselves. A Fish Called Wanda is a funny heist comedy filled with slapstick humor and funny mix-ups.
Watch it now on Amazon Prime.
86. Planes, Trains, and Automobiles (1987)
You can start by wiping that fucking dumb-ass smile off your rosy fucking cheeks!

– Neal
Genre: Buddy Comedy, Screwball
Director: John Hughes
Screenwriter: John Hughes
Starring: Steve Martin, John Candy
Neal Page (Steve Martin), a tightly-wound marketing executive, is desperate to return to his family in Chicago from a business trip in New York in time for Thanksgiving. His trip gets off to a bad start when his taxi is stolen by chatty, rambunctious traveling shower curtain ring salesman Del Griffith (John Candy).
The trip only gets worse from there as bad weather diverts Neal and Del to Wichita. Through blizzards, thefts, ratty motel rooms, and all sorts of other misadventures, Del and Neal have to get back to Chicago in time for Thanksgiving and not kill each other in the process.
Watch it now on Amazon Prime.
85. Four Weddings and a Funeral (1994)
You, Charlie… It's Always Been You.

– Fiona
Genre: Romantic Comedy
Director: Mike Newell
Screenwriter: Richard Curtis
Starring: Hugh Grant, Andie MacDowell, Kristin Scott Thomas, Simon Callow, James Fleet, John Hannah, Charlotte Coleman, David Bower,
Corin Redgrave, Rowan Atkinson
When best man Charles (Hugh Grant) shares a wonderful encounter with the American beauty Carrie (Andy MacDowell) at his friend's wedding, he laughs off her joke that he will regret not proposing to her. However, when Charles meets Carrie again at another wedding, this time accompanied by her fiance Hamish (Corin Redgrave), he cannot hide his pang of regret.
Through a string of weddings (and one funeral), Charles and his proudly single friends, including housemate Scarlett (Charlotte Coleman), brother David (David Bower), and the gay couple Gareth (Simon Callow), and Matthew (John Hannah), reevaluate their relationships with love.
Watch it now on Amazon Prime.
84. The Cannonball Run (1981)
Dun Dun Duuuun!

– Captain Chaos
Genre: Action Comedy
Director: Hal Needham
Screenwriter: Brock Yates
Starring: Burt Reynolds, Dom DeLuise, Roger Moore, Farrah Fawcett, Jackie Chan, Dean Martin, Sammy Davis, Jr, Michael Hui, George Furth
A group of all-star drivers competes in a controversial cross-country race for glory in the United States. Former racing driver JJ McClure (Burt Reynolds) and his mechanic Victor (Dom DeLuise), driving a tricked-out ambulance, are aching to beat their rivals in the Ferrari driven by Jamie Blake (Dean Martin) and Morris Fenderbaum (Sammy Davis Jr.) in priest's robes.
But the other competitors, including a team of Subaru drivers (Jackie Chan and Michael Hui), are out to stop them, and so are the environmentalists Arthur J. Foyt (George Furth) and Pamela (Farrah Fawcett). Who will win the race full of sabotage and mildly illegal hijinks?
Check the current price on Amazon.
83. Ace Ventura: Pet Detective (1994)
All righty then!

– Ace Ventura
Genre: Parody
Director: Tom Shadyac
Screenwriter: Jack Bernstein, Tom Shadyac, Jim Carrey
Starring: Jim Carrey, Courteney Cox, Sean Young, Tone Loc, Dan Marino
When the Miami Dolphins mascot, a bottlenose dolphin named Snowflake, is kidnapped, the Miami Police Department is left clueless. So Melissa Robinson (Courteney Cox), The Dolphins' chief publicist, hires pet detective Ace Ventura (Jim Carrey) to solve the mystery and get it back. Ace discovers a rare 1984 champions ring given to the Dolphins team, and together with Melissa, he must now unravel a mystery that holds much more than "just" a missing dolphin.
In Ace Ventura: Pet Detective, Jim Carrey takes to chaotic energy and idiosyncratic over-acting as a duck takes to water, and the result is hilarious. The success spawned Ace Ventura: When Nature Calls (1995), and Ace Ventura 3 is in development at the time of writing.
Watch it now on Amazon Prime.
82. The Great Dictator (1940)
Machinery that gives abundance has left us in want. Our knowledge has made us cynical; our cleverness, hard and unkind. We think too much and feel too little. More than machinery, we need humanity. More than cleverness, we need kindness and gentleness. Without these qualities, life will be violent, and all will be lost.

– A Jewish Barber
Genre: Satire, Comedy-drama
Director: Charlie Chaplin
Screenwriter: Charlie Chaplin
Starring: Charlie Chaplin, Paulette Goddard, Jack Oakie, Reginald Gardiner
In 1918, during the last days of World War I, the Jewish soldier (Charlie Chaplin) saves the life of military pilot Commander Schultz (Reginald Gardiner). However, their plane runs out of fuel and crashes, and the soldier ends up in a hospital with amnesia. 20-years later, the soldier leaves the hospital and reopens his old barbershop in the Jewish ghetto.
In Tomainia, dictator Adenoid Hynkel (Charlie Chaplin), who looks uncannily similar to the barber, ruthlessly rules the country, and Jewish people are discriminated against. When the barber gets in trouble and is caught by the military forces, he is brought before Schultz, who recognizes his old savior. When Dictator Hynkel wants to become Dictator of the World and orders a purge of the Jews, the two must find a way to stop it.
The Great Dictator is Charlie Chaplin's masterpiece and his first sound film. The dance with the globe and the closing monologue is still iconic movie moments in cinema history.
Watch it now on Amazon Prime.
81. The Mask (1994)
Smokin!

– The Mask
Genre: Sports Comedy
Director: Chuck Russell
Screenwriter: Michael Fallon, Mark Verheiden, Mike Werb
Starring: Jim Carrey, Cameron Diaz, Peter Riegert, Peter Greene, Amy Yasbeck
Bank Klerk Stanley Ipkiss (Jim Carrey) is a bank clerk with low self-esteem and a lack of confidence. One night, he discovers a mask floating in the sea, which depicts the Norse god of tricks and deception, Loki. When Stanley puts on the mask, he transforms into a cartoonish opposite of himself. As "The Mask," Stanley had loads of confidence, and he becomes somewhat of a superhero that can do amazing things – even fight crime.
Stanley falls in love with a singer, Tina Carlyle (Cameron Diaz), but unfortunately, she's the girlfriend of gangster Dorian Tyrell (Peter Green). When The Mask manages to disrupt a bank robbery by Tyrell and his henchmen (and taking the money for himself) and to kiss Carlyle at the Coco Bongo club, owned by Tyrell, Stanley has created a natural enemy.
Both Tyrell and the police deduct that Stanley is The Mask, so Stanley must now try to escape both the police, who want him for the bank robbery, and Tyrell, who wants the mask for its powers, while trying to win over the heart of Tina at the same time.
Watch it now on Amazon Prime.
80. Safety Last! (1923)
Make this next floor faster. I'm having a little difficulty in ditching the cop

– Bill, The Pal
Genre: Romantic Comedy
Director: Fred C. Newmeyer, Sam Taylor
Screenwriter: Hal Roach, Sam Taylor, Tim Whelan
Starring: Harold Lloyd, Mildred Davis, Bill Strother
Harold Lloyd (Harold Lloyd) leaves his small hometown of Great Bend to head to the big city so that he can "make good" and earn enough money to marry his sweetheart, Mildred (Mildred Davis).
However, life in the big city isn't easy, so Harold must rent a room and share it with his construction worker pal "Limpy" Bill (Bill Strother), to make ends meet. He also gets a low-paying sales clerk job at De Vore's Department Store and has to get out of trouble with his arrogant supervisor constantly. Harold and Bill also have a run-in with the law when Bill pushes a policeman over and escapes by climbing a building.
Despite having little success in the big city, Harold writes letters to Mildred, telling her that he has a great job and that he'll soon be able to provide for her. He also sends her gifts he can't afford. Mildred, encouraged by her mother, decides to make a surprise visit to Harold.
Now, suddenly, Harold has to pull all kinds of stunts to keep up his charade. When he overhears a conversation with De Vore's General Manager, who says that he'll give a lot of money to anyone who can attract people to the store, Harold comes up with the idea to have Bill climb the 12-story building. However, the police are on to Bill, so now Harold has to help.
Safety Last! is considered one of the finest comedies ever made from the silent film area, and the scene with the big clock is famous to this day.
Watch it now on Amazon Prime.
79. Meet the Parents (2000)
I had no idea you could milk a cat!?

– Dina Byrnes
Genre: Romantic Comedy
Director: Jay Roach
Screenwriters: Jim Herzfeld, John Hamburg
Starring: Robert De Niro, Ben Stiller, Blythe Danner, Teri Polo, James Rebhorn, Jon Abrahams, Owen Wilson
In Meet The Parents, we follow male nurse Gaylord "Greg" Focker (Ben Stiller), who has decided to propose to his girlfriend Pam Byrnes (Teri Polo). But his plans are disrupted when the couple gets invited to Pam's sister's wedding, which is to take place at the sisters' parents' house. Greg decides to impress her parents first, whom he's never met. However, his plans are postponed when the airline company loses his luggage with the wedding ring.
At the Byrnes's house, every odds seem stacked against poor Greg: Pam's father, Jack (Robert De Niro), is a former hardboiled CIA agent, and he immediately becomes suspicious of Greg and criticizes him for his career choice. To make matters worse, Pam's successful and handsome ex-boyfriend Kevin (Owen Wilson), whom Jack apparently still favors.
Everything Greg does to impress the family goes hilariously wrong and makes Greg an easy target for ridicule. He even gets framed as a marijuana user by Pam's brother, who took the stuff himself. Eventually, things get so bad that Greg has to leave. However, then Greg's suitcase turns up and changes things.
Meet the Parents is a hilariously goofy rom-com, and its success spawned the sequels Meet The Fockers (2004) and Little Fockers (2010). The first one is still the best, though.
Watch it now on Amazon Prime.
78. When Harry Met Sally… (1989)
I'll have what she's having.

– Older Woman Customer at the restaurant
Genre: Romantic Comedy
Director: Rob Reiner
Screenwriter: Nora Ephron
Starring: Billy Crystal, Meg Ryan, Carrie Fisher, Bruno Kirby
In When Harry Met Sally… we follow Harry Burns (Billy Crystal) and Sally Albright (Meg Ryan), who share a car on a long drive to New York City. They argue whether men and women can just be friends, and Harry thinks it isn't possible because the man will always try to have sex with the woman.
The two have chance encounters over the next 12 years, but the odd chemistry between them makes it difficult to become friends. However, they begin to feel attracted to each other.
When Harry Met Sally… is one of the best romantic comedies of all time. And, oh yeah, then there is that famous restaurant scene…
Watch it now on Amazon Prime.
77. Van Wilder (2002)
Don't take life too seriously, you'll never get out alive.

– Van Wilder
Genre: Romance Comedy, Sex Comedy
Director: Walt Becker
Screenwriters: Brent Goldberg, David Wagner
Starring: Ryan Reynolds, Tara Reid, Kal Penn
Van Wilder (Ryan Reynolds) is a college student who has no plans of graduating any time soon. He has been a college student for seven years and focuses more on the social aspects of the college experience rather than getting an actual education. He is popular and outgoing, spending much of his time organizing parties, helping his classmates, and doing charity work. In his seventh year of college, Wilder's father decides to stop paying for his education. His predicament gets him the attention of college newspaper worker Gwen Pearson (Tara Reid), who helps him figure out why he has really stayed in college for so long and what he wants to do with his life.
National Lampoon's Van Wilder is a modern take on the classic frat party comedy that became popular with Animal House. Also, it's a funny take on the age-old not-wanting-to-grow-up tale. Write that down!
Watch it now on Amazon Prime.
76. Modern Times (1936)
Mac, Section 5, more Speed, 4-7!

– President of the Electro Steel Corp.
Genre: Silent Comedy, Romantic Comedy
Director: Charlie Chaplin
Screenwriter: Charlie Chaplin
Starring: Charlie Chaplin, Paulette Goddard, Henry Bergman, Tiny Sandford, Chester Conklin
A commentary on the Great Depression, this silent comedy movie follows The Tramp (Charlie Chaplin). He struggles to find gainful employment in a modernizing world, causing him to have a nervous breakdown. He gets falsely arrested and ends up in jail, where he becomes a hero after accidentally stopping an escape attempt. Life outside of jail is worse than it was in jail, so he tries to get arrested again, and in the process, meets Ellen (Paulette Goddard). Ellen has committed a crime and is trying to run from the police, and the Tramp is doing the opposite. The Tramp must either find a job with Ellen or find his way back to jail.
I remember watching the movie as a kid and have never forgotten the scene where the Industrial machines swallowed The Tramp. Modern Times is a masterpiece of the silent comedy era, and its message remains relevant even today.
Watch it now on Amazon Prime.
75. Kingpin (1996)
Ten Frames? That's for Quakers!

– Ishmael
Genre: Sports Comedy
Director: Bobby Farrelly, Peter Farrelly
Screenwriter: Barry Fanaro, Mort Nathan
Starring: Woody Harrelson, Randy Quaid, Vanessa Angel, Bill Murray
Promising young bowling talent Roy Munson (Woody Harrelson) wins the 1979 Iowa State Championship and defeats establish pro-bowler Ernie McCracken (Bill Murray). McCracken talks Roy into a hustling scam with some local amateur bowlers. The amateurs figure out they've been conned and beats Munson, who loses his bowling hand and promising career, while McCracken flees the scene.
Fast forward several years, Munson is now a low-life alcoholic salesman. One day he hears Amish guy Ishmael doing a strike in a bowling alley and convinces himself and Ishmael that he can turn Ishmael into the greatest bowler the world has ever seen. The two set out on a crazy adventure to win the big prize money at the winner-take-all tournament in Reno, Nevada, and beat McCracken.
Kingpin is somewhat dark, but at the same time, heartwarmingly funny with some crazy and over-the-top surprising scenes.
Watch it now on Amazon Prime.
74. The Birdcage (1996)
If it wasn't for the Pirin tablets, I don't think I could go on.

– Albert
Genre: LGBT Comedy
Director: Mike Nichols
Screenwriter: Elaine May
Starring: Robin Williams, Gene Hackman, Nathan Lane, Dianne Wiest
Miami Beach drag club owner Armand Goldman (Robin Williams) and his life partner, Albert (Nathan Lane), are surprised by the news that their son, Val (Dan Futterman), is engaged. Even more surprising, his new fiance, Barbara (Calista Flockhart), is the daughter of a US senator. Armand and Albert must pretend that they are straight when they meet Barbara's parents, who are conservatives.
Through much preparation and practice, Armand and Albert attempt to present themselves as two straight men, redecorating their apartment and changing their personalities to fit what Barbara's parents would expect. However, the task is not as straightforward as it may seem.
The Birdcage features the late Robin Williams in one of his best roles, and Nathan Lane is amazing as the wife Albert. Plus, everyone could use a Pirin tablet once in a while.
Watch it now on Amazon Prime.
73. South Park: Bigger, Longer & Uncut (1999)
You can't say "fuck" in school, you fucking fat ass!

– Kyle
Genre: Adult Animation, Dark Comedy
Director: Trey Parker
Screenwriters: Trey Parker, Matt Stone, Pam Brady
Starring: Trey Parker, Matt Stone, Mary Kay Bergman, Isaac Hayes, George Clooney, Minnie Driver
The four boys from South Park, Colorado, Stan Marsh, Kyle Broflovski, Eric Cartman, and Kenny McCormick – plus Kyles adoptive little brother Ike – manage to get themselves into the local movie theater to see the R-rated Canadian movie Terrance and Phillip: Asses of Fire. After the movie, the boys start swearing all the time, so their parents get Terrance and Phillip arrested during Conan O'Briens talk show.
When the US refuses to release the two Canadians, Canada bombs the residence of the Baldwin brothers. The US retaliates by declaring war on Canada is about to start World War 3. In Hell, Satan and his abusive lover Saddam Hussein see the war as their cue to conquer Earth. It's now up to the four boys to stop Satan and save the world.
If you, like me, are a long-time fan of South Park, this full-length animated feature is a must-see.
Watch it now on Amazon Prime.
72. Animal House (1978)
It's not gonna by an orgy… it's a toga party!

– Boon
Genre: Romantic Comedy
Director: John Landis
Screenwriters: Harold Ramis, Douglas Kenney, Chris Miller
Starring: John Belushi, Karen Allen, Tom Hulce, Stephen Furst, Mark Metcalf, Mary Louise Weller, Martha Smith, James Daughton, Kevin Bacon, Douglas Kenney, Chris Miller, Bruce Bonnheim, Donald Sutherland
Set at the fictional Faber College, Dean Vernon Wormer (John Vernon) is set to expel the members of Delta Tau Chi, a fraternity full of delinquents and troublemakers. To do this, he enlists the help of the president of a pretentious and rich frat, Omega Theta Pi, to help him find a final reason to kick them off-campus. The members of Delta struggle to keep their frat at the college, and their good intentions of saving their organization lead to hilarious mishaps and pranks, much to the frustration of Dean Wormer and the Omega president.
National Lampoon's Animal House is one of the most popular comedy movies of all time, and it helped push John Belushi's career forward and into stardom. Plus, a young Kevin Bacon and Donald Sutherland are in it too. It became an inspiration and helped set the tone for later frat comedy movies like National Lampoon's Van Wilder, American Pie: Presents Beta House, and Old School.
Watch it now on Amazon Prime.
71. Dodgeball: A True Underdog Story (2004)
If you can dodge a wrench, you can dodge a ball!

– Patches O'Houlihan
Genre: Sports comedy
Director: Rawson Marshall Thurber
Screenwriter: Rawson Marshall Thurber
Starring: Vince Vaughn, Ben Stiller, Christine Taylor, Rip Torn
Good guy Peter LaFleur (Vince Vaughn) runs Average Joe's Gymnasium – a warm and welcomely safe haven for a bunch of nerdy outcasts who don't fit in anywhere else. LaFleur is behind paying his mortgage and about to be bought out by the creepy White Goodman (Ben Stiller), who runs the fancy Globo Gym across the street, who wants to demolish the gym to make room for more parking space for his members.
Peter and his group of friends decide to win a dodge ball tournament to raise money. They get much-needed help from legendary dodgeball champ Patches O'Houlihan. When Goodman discovers this, he creates his own dodgeball team to thwart Peter's plans. The battle is on!
Dodgeball is a campy heartwarming comedy with a creepy schmuck Ben Stiller in some REALLY tight pants.
Watch it now on Amazon Prime.
70. The Big Lebowski (1998)
Wait, let me explain something to you… Uhm… I'm not Mr. Lebowski… you're Mr. Lebowski. I'm the Dude, so that's what you call me… you know ah… that or, uh, His Dudeness, or uh, Duder, or El Duderino, if you're not into the whole brevity thing.

– The Dude
Genre: Crime Comedy
Directors: Joel Coen, Ethan Coen
Screenwriters: Joel Coen, Ethan Coen
Starring: Jeff Bridges, John Goodman, Julianne Moore, Steve Buschemi, David Huddleston, Ben Gazzara, Tara Reid
Los Angeles slacker and avid bowler Jeffrey "The Dude" Lebowski (Jeff Bridges) is attacked in his home by two thugs who work for porn kingpin Jackie Treehorn (Ben Gazzara). They have mistaken him for "The Big Lebowski" (David Huddleston) – a millionaire. Before they leave, they urinate on The Dude's rug.
To get compensated, The Dude visits The Big Lebowski but is turned down. However, The Big Lebowski's trophy wife Bunny (Tara Reid) is kidnapped by the thugs. The Big Lebowski hires The Dude to deliver the ransom money. But as they're about to deliver the briefcase, things quickly escalate out of control, and a complicated plot unfolds.
The Big Lebowski is a hilarious whodunnit film with great and memorable characters, cinematography, and witty dialogue.
Watch it now on Amazon Prime.
69. Kung Fu Panda (2008)
Skadoosh!

– Po
Genre: Animated Comedy, Martial Arts Comedy
Directors: John Stevenson, Mark Osborne
Screenwriters: Jonathan Aibel, Glenn Berger
Starring: Jack Black, Dustin Hoffman, Angelina Jolie, Ian McShane, Seth Rogen, Lucy Liu, David Cross, James Hong, Randall Duk Kim, Dan Fogler, Michael Clarke Duncan, Jackie Chan
Po (Jack Black) is a panda that dreams of being a kung fu master—but he is too clumsy to even work in his father's noodle shop. To everybody's surprise, including his Grand Master Oogway (Randall Duk Kim), names him the Dragon Warrior, a kung fu master with limitless power.
Can Po withstand the grueling training regime set forward by Master Shifu (Dustin Hoffman) and the disdain of his fellow students, the Furious Five, who were passed over for the Dragon Warrior position? Will he be able to defeat the evil warrior Tai Lung (Ian McShane), who threatens the valley he calls home?
Kung Fu Panda is filled with great humor and has spawned several sequels that are equally as good as the first one, which is rare.
Watch it now on Amazon Prime.
68. American Pie (1999)
You know we're all gonna go to college as virgins. You realize this, right? I mean, they probably have special dorms for people like us.

– Jim Levenstein
Genre: Sex Comedy
Directors: Paul Weitz, Chris Weitz
Screenwriter: Adam Herz
Starring: Alyson Hannigan, Jennifer Coolidge, Tara Reid, Shannon Elizabeth, Mena Suvari, Natasha Lyonne, Chris Owen, Seann William Scott, Eddie Kaye Thomas, Jason Biggs, Chris Klein, Thomas Ian Nicholas, Eugene Levy
High-school friends Jim Levenstein (Jason Biggs), Chris "Oz" Ostreicher (Chris Klein), Kevin Myers (Thomas Ian Nicholas), and Paul Finch (Eddie Kaye Thomas) make a pact to lose their virginity by prom night.
Jim is awkward and unlucky but hopes to score the sexy Czechoslovakian exchange student Nadia (Shannon Elizabeth). Oz hopes to find his sensitive side in the school choir to hook up with Heather (Mena Suvari). Kevin hopes to get lucky with his long-term girlfriend, Vicky Lathum (Tara Reid). And Finch gets a thing for Stifler's (Seann William Scott) mom – the sexy MILF Jennifer Coolidge.
But getting laid before finishing high school turns out not to be as easy as they had hoped. American Pie is a classic coming-of-age sex comedy and has spawned several sequels and memorable scenes, quotes, and characters.
Watch it now on Amazon Prime.
67. Shaun of the Dead (2004)
What's the matter, David? Never taken a shortcut before?

– Shaun
Genre: Horror Comedy
Director: Edgar Wright
Screenwriters: Simon Pegg, Edgar Wright
Starring: Simon Pegg, Nick Frost, Kate Ashfield, Peter Serafinowicz, Penelope Wilton, Bill Nighy
Shaun (Simon Pegg) is not having it easy. He's disrespected at work and by his stepfather Philip (Bill Nighy) and gets dumped by his girlfriend Liz (Kate Ashfield) because he's not adventurous enough. And his lazy friends Pete (Peter Serafinowicz) and Ed (Nick Frost) hate eachother.
After losing his girlfriend, Shaun decides to get his life back on track and win her back. But, unfortunately, zombies start to infest the streets of London. Now Shaun must try to rescue Liz, his mother Barbara (Penelope Wilton), and his record collection, together with his friends. Shaun of the Dead has quickly become a cult and fan favorite, and it's a fresh and funny take on the zombie genre.
Watch it now on Amazon Prime.
66. This Is Spinal Tap: A Rockumentary by Martin Di Bergi (1984)
These go to eleven!

– Nigel Tufnel
Genre: MusicComedy, Mocumentary
Director: Rob Reiner
Screenwriter: Christopher Guest, Michael McKean, Harry Shearer, Rob Reiner
Starring: Rob Rainer, Christopher Guest, Michael McKean, Harry Shearer, June Chadwick, Tony Kendra, Bruno Kirby
This Is Spinal Tap follows filmmaker Martin "Marty" DiBergi (Rob Reiner) as he makes a documentary about English fictional rock group Spinal Tap on their 1982 promotion tour in the U.S. for their new album "Smell The Glove."
However, as the tour progresses, the band must face that they are not as popular as they used to be. They plan to win back their audience with a big show that will include a huge 18 feet Stonehenge megalith stage prop. But is this enough to reclaim their fame?
This Is Spinal Tap spawned the mockumentary genre with its satirical approach to the music documentary genre and has become a cult classic.
Watch it now on Amazon Prime.
65. Airplane! (1980)
[and] we hope you enjoy the rest of your flight… by the way, is there any onboard who knows how to fly a plane?

– Elaine Dickinson
Genre: Parody
Directors: Jim Abrahams, David Zucker, Jerry Zucker
Screenwriters: Jim Abrahams, David Zucker, Jerry Zucker
Starring: Leslie Nielsen, Robert Hays, Julie Hagerty, Lorna Patterson, Robert Stack, Lloyd Bridges, Peter Graves, Kareem Abdul-Jabbar, and… Otto
Airplane! follows traumatized former fighter pilot Ted Striker (Robert Hayes) as he decides to try and win back his girlfriend, the flight attendant, Elaine Dickinson (Julie Hagerty). Despite being afraid of flying, he boards the plane where she's on, but she continues to reject him. When all the passengers and the entire crew come down with severe food poisoning, Striker has taken control of the flight and save everyone on board.
Airplane! is a classic spoof movie filled with slapstick comedy, puns, and surreal humor.
Watch it now on Amazon Prime.
64. Ghostbusters (1984)
He slimed me.

– Peter Venkman
Genre: Supernatural comedy
Director: Ivan Reitman
Screenwriters: Dan Aykroyd, Harold Ramis
Starring: Bill Murray, Dan Aykroyd, Sigourney Weaver, Harold Ramis, Rick Moranis, Annie Potts, Ernie Hudson, William Atherton
Peter Venkman (Bill Murray), Ray Stantz (Dan Aykroyd), and Egon Spengler (Harold Ramis) are professors of parapsychology at Columbia University. Still, they are fired after a series of unethical experiments on their students.
So they create a service called "Ghostbusters" that investigates and captures ghosts in New York City. But soon, NYC turns into a hotspot for the paranormal, as the evil god of destruction, "Gozer the Gozerian," tries to enter the realm of the living. The Ghostbusters must now work together to battle emerging evil.
Even though the effects look dated, the original Ghostbusters movie is still one of the best fantasy comedy movies to this day.
Watch it now on Amazon Prime.
63. Austin Powers: International Man of Mystery (1997)
Yeah, baby, yeah!

– Austin Powers
Genre: Parody
Director: Jay Roach
Screenwriter: Mike Myers
Starring: Mike Myers, Elizabeth Hurley, Michael York, Mimi Rogers, Robert Wagner, Seth Green
In 1967, the coolest, most bad-ass special agent Austin Powers (Mike Myers) was cryogenically frozen if the world becomes in danger once more. It happens in the 1990s when his old arch-enemy Dr. Evil (Mike Myers), who has also been cryogenically frozen, steals a nuclear weapon and holds the world hostage if he isn't paid a big ransom.
Austin must now take on Dr. Evil once more, but the 1990s turns out to be much different from the flamboyant swinger-lifestyle he was used to in the 60s. Now, he must team up with the sexy sidekick Vanessa Kensington (Elizabeth Hurley) to stop Dr. Evil once and for all. Austin Powers: International Man of Mystery spawned two sequels: Austin Powers: The Spy Who Shagged Me (1999) and Austin Powers in Goldmember (2002).
Watch it now on Amazon Prime.
62. As Good As It Gets (1997)
You make me wanna be a better man.

– Melvin Udall
Genre: Romantic Comedy
Director: James L. Brooks
Screenwriters: Mark Andrus, James L. Brooks
Starring: Jack Nicholson, Helen Hunt, Greg Kinnear, Cuba Gooding Jr.
Misanthropic best-selling author, Melvin Udall (Jack Nicholson), suffers from obsessive-compulsive disorder (OCD) and has lived alone for many years. This means that he, among other things, has to eat breakfast at the same table in the same restaurant each day. The only person, who can handle his stream of insults, is the waitress Carol Connelly (Helen Hunt), whom he likes.
When his gay artist neighbor, Simon Bishop (Greg Kinnear), is robbed and beaten badly, Simon's agent Frank Sachs (Cuba Gooding Jr.), forces Melvin into caring for Simon's dog while Simon is hospitalized.
At the same time, Carol quits her job at the restaurant for a job closer to home so that she can take care of her son Spencer, who suffers terribly from asthma. Melvin can't handle the change, so he decides to get an expert to see the son and pay for all medical expenses. Carol is grateful but also skeptical of his sudden generosity.
However, Melvin manages to insult Carol and push her away, though he is in love with her. So the question is, is he at all ready to overcome his OCD, his misanthropic manners, and his old habits even to begin such a relationship?
As Good As It Gets is a beautiful and heartwarming tale of how overcoming hardships together can create new relationships and maybe even love. And it's one of the best romantic comedies ever made.
Watch it now on Amazon Prime.
61. Ferris Buellers Day Off (1986)
Life moves pretty fast. If you don't stop and look around once in a while, you could miss it.

– Ferris Bueller
Genre: Teen comedy
Director: John Hughes
Screenwriter: John Hughes
Starring: Matthew Broderick, Alan Ruck, Jennifer Grey, Mia Sara, Ed Rooney, Lyman Ward, Cindy Pickett, Charlie Sheen
Ferris Bueller (Matthew Broderick) is an intelligent young man who has invented lots of tricks to fake that he's ill so that he can skip school. His parents believe him, but his sister Jeanie (Jennifer Grey) doesn't. And neither does the dean of students Jeffrey Jones (Ed Rooney).
However, Ferris manages to fool his parents and most of the school and takes the day off together with his hypochondriac friend Cameron Frye (Alan Ruck) and Ferris's girlfriend Sloan Peterson (Mia Sara). Ferris steals (borrows) Cameron's father's beautiful 1961 Ferrari, much to Cameron's frustration.
Ferris promises to bring it back in one piece and even set the odometer back to the mileage before they took it for a drive. However, the car is taken for a spin by some parking attendants adding more miles to the odometer while Ferris, Cameron, and Sloan explore the city and have fun.
Now the trio must try to get the car back into its original shape without being discovered by their parents or exposed by the nosy Dean of Students and Ferris's pissed-off sister.
Ferris Bueller's Day Off is still a great teen comedy, and its use of breaking the fourth wall creates an extra comedic element and layer of confidentiality with the audience that works great.
Watch it now on Amazon Prime.
60. Legally Blonde (2001)
Happy People Just Don't Shoot Their Husbands.

– Elle Woods
Genre: Romantic Comedy
Director: Robert Luketic
Screenwriters: Karen McCullah Lutz, Kirsten Smith
Starring: Reese Witherspoon, Luke Wilson, Selma Blair, Matthew Davis, Victor Garber, Jennifer Coolidge
Legally Blonde follows sorority girl Elle Woods (Reese Witherspoon), who decides to go to Harvard Law School and get a degree to win back her ex-boyfriend Warner Huntington III (Matthew Davis).
Elle is used to being popular, beautiful, and successful at her campus, but popularity isn't measured on the same scale at Harvard Law School as it is in Los Angeles. Being viewed as blonde, superficial, and stupid, Elle is ridiculed by the snobbish students at Harvard.
However, as everyone at Harvard is about to find out, you should never judge a book by its cover.
Legally Blonde is a witty romantic comedy that still to this day inspires young women to take up law.
Watch it now on Amazon Prime.
59. Zombieland (2009)
It had to be a fucking clown!

– Columbus
Genre: Horror Comedy
Director: Ruben Fleischer
Screenwriters: Rhett Reese, Paul Wernick
Starring: Woody Harrelson, Jesse Eisenberg, Emma Stone, Abigail Breslin, Amber Heard, Bill Murray
In Zombieland, zombies have taken over America because Mad Cows Decease has mutated into "mad zombie disease" in humans. We follow college student Columbus (Jesse Eisenberg), who is making a perilous journey from his college in Texas to his home in Ohio to see if his parents are still alive.
Along the way, he encounters and team up with survivor and zombie-killer Tallahassee (Woody Harrelson), and the two con-artists Wichita (Emma Stone), and her younger sister Little Rock (Abigail Breslin), who scam the trick the two men into handing over their weapons and stealing their car. After chasing the sisters down, the four of them decide to team up again to survive. But can the sisters' free spirits follow the rules of a team?
Zombieland is a great zombie horror-comedy, and its success spawned the sequel Zombieland: Double Tap in 2019.
Watch it now on Amazon Prime.
58. Superbad (2007)
Fogell, shut the fuck up. And take off your vest! You look like Aladdin!

– Evan
Genre: Teen Comedy, Buddy Comedy
Director: Greg Mottola
Screenwriter: Seth Rogen, Evan Goldberg
Starring: Jonah Hill, Michael Zera, Christopher Mintz-Plasse, Bill Hader, Seth Rogen, Martha MacIsaac, Emma Stone
High school seniors and childhood friends Seth (Jonah Hill) and Evan (Michael Cera) are invited to a party at Jules' (Emma Stone) house. Not used to being invited by the in-crowd, they promise to buy the alcohol for the party for Jules. They team up with their nerdy friend Fogell, who manages to obtain a fake ID and actually buy the liquor, only to be knocked down by a robber at the store.
The two police officers Slater (Bill Hader) and Michaels (Seth Rogen), arrive at the scene and decide to help Fogell by giving him a ride to the party. However, when Seth and Evan see this, they believe that Fogell is being arrested. Seth is then hit by a car, and to prevent Seth and Evan from telling the police, the driver promises to take them to another party to get alcohol.
What follows is a crazy night of drunken misunderstandings and Molotov cocktails. Superbad is one of the best coming-of-age teen comedies with lots of witty dialogue and great chemistry between the lead characters.
Watch it now on Amazon Prime.
57. Crocodile Dundee (1986)
That's not a knife… THAT'S a knife!

– Mick Dundee
Genre: Action Comedy
Director: Peter Faiman
Screenwriter: Paul Hogan, Ken Shadie, John Cornell
Starring: Paul Hogan, Linda Kozlowski, Mark Blum
Reporter Sue Charlton (Linda Kozlowski) visits the Australian Outback to interview Michael "Crocodile" Dundee (Paul Hogan), known as Mick, about a notorious encounter he had with a saltwater crocodile. When she meets him, she is skeptical of his character, even as he proves that he is strong and capable by demonstrating his expertise when they go to the outback.
Mick falls for Sue, who doesn't return his affections but begins to have feelings for him after he saves her from a crocodile. She invites him back to New York City with her as she writes the article about him. Will Sue realize how she feels about Mick before it's too late? And can Crocodile Dundee survive life in the big city?
Crocodile Dundee is one of my favorite Australian movies from the 1980s and a memorable and different take on the comedy genre. It spawned Crocodile Dundee II (1988) and Crocodile Dundee in Los Angeles (2001), but the first one is the best.
Watch it now on Amazon Prime.
56. Deadpool (2016)
Please don't make the supersuit green… or animated!

– Wade Wilson
Genre: Superhero Comedy
Director: Tim Miller
Screenwriter: Rhett Reese, Paul Wernick
Starring: Ryan Reynolds, Morena Baccarin, Ed Skrein, T. J. Miller, Gina Carano, Brianna Hildebrand
Deadpool follows Wade Wilson (Ryan Reynolds), who is dishonorably discharged from the special forces. After he learns he has terminal cancer, he is contacted by a man who promises a cure. He is brought to Ajax (Ed Skrein), who then gives him an injection that is supposed to activate mutant genes. To make the injection work, they subject Wilson to torture, eventually leading to his severe disfiguration, but curing his cancer and giving him superpowers in the process. Ajax leaves him for dead in the laboratory, and Wilson becomes a vigilante and searches for Ajax to take revenge and find a cure for his disfigurement.
Deadpool is a hilarious spin on the superhero genre set in the X-Men series based on a character from the Marvel Comics Universe. Ryan Reynolds does an amazing job as the witty superhero character. Of course, it helps that his superhero suit isn't green nor animated this time!
Watch it now on Amazon Prime.
55. Back To The Future (1985)
Great Scott!

– Doc
Genre: Science Fiction Comedy
Director: Robert Zemeckis
Screenwriter: Robert Zemeckis, Bob Gale
Starring: Michael J. Fox, Christopher Lloyd, Lea Thompson, Crispin Glover, Thomas F. Wilson
High school student Marty McFly (Michael J. Fox) befriends scientist Doctor Emmett "Doc" Brown (Christopher Lloyd), who invents a car that can travel back in time. Marty is accidentally sent back to 1955 when his parents were high school students. He inadvertently prevents his parents from getting together like they should have, which threatens his future existence. To save his own life, Marty has to figure out a way to play matchmaker and make his parents start dating, even though they are from two incredibly different social groups at their school.
I loved Back To The Future when it first came out, and I still think it's a perfect film today. Sure, the effects and some humor look dated, but the acting performances by Michael J. Fox and Christopher Lloyd still hold up. And the way the story is written and sets up Back To The Future II and III is brilliant.
Watch it now on Amazon Prime.
54. Le Fabuleux destin d'Amélie Poulain (2001)
It's better to help people than a garden gnome.

– Amélie
Genre: Romantic Comedy
Director: Jean-Pierre Jeunet
Screenwriter: Guillaume Laurant, Jean-Pierre Jeunet
Starring: Audrey Tautou, Mathieu Kassovitz, Jamel Debbouze, Rufus, Lorella Cravotta, Serge Merlin, Claire Maurier, Clotilde Mollet, Isabelle Nanty, Dominique Pinon, Artus de Penguern, Yolande Moreau, Urbain Cancelier, Maurice Bénichou
As a young girl, Amélie was made to stay home frequently because of a health issue, meaning that she couldn't have a regular childhood. Instead of interacting with other children, she built up a fantasy world in her head. When she becomes an adult, she moves to Paris to work as a waitress, where she finds a box of treasure and decides to return it to its owner. After seeing his positive reaction, she dedicates her life to other people around her but soon learns that this won't allow her to move on and have a life of her own. Amélie then must learn how to live for herself.
The Fabolous Destiny of Amélie Poulain – also simply known as Amelié – is a wonderful surreal rom-com by French director Jean-Pierre Jeunet and one of my favorite movies of all time. The cast is exceptional, and it's impossible not to fall in love with beautiful Audrey Tautou as Amélie.
Watch it now on Amazon Prime.
53. Toy Story (1995)
There's a snake in my boot!

– Woody
Genre: Children's Comedy, Adventure Comedy
Director: John Lasseter
Screenwriter: Joss Whedon, Andrew Stanton, Joel Cohen, Alec Sokolow
Starring: Tom Hanks, Tim Allen, Don Rickles, Jim Varney, Wallace Shawn, John Ratzenberger, Annie Potts, John Morris, Erik von Detten, Laurie Metcalf, R. Lee Ermey
A child named Andy (John Morris) loves to play with his toys, but he doesn't know that when he isn't there, the toys come to life. His favorite toy, Woody (Tom Hanks), is all but forgotten about when Andy receives a new toy, Buzz Lightyear (Tim Allen), for his birthday. Woody wants to be Andy's favorite toy again, so he tries to get rid of Buzz but ends up getting both of them lost. The two must work together to find their way back to Andy before his family moves to a different house, and they are separated forever.
Toy Story is THE animated comedy film that made computer-animated feature films taken seriously – from the high-quality 3D animation to the witty and sophisticated screenplay. Suddenly, computer-animated movies were not just for kids anymore.
Watch it now on Amazon Prime.
52. Foul Play (1978)
"Take these [a rape alarm, a can of Mace, and a knuckleduster]. Without them, you are a walking light-bulb… waiting to be screwed."

– Stella
Genre: Romantic Comedy, Thriller
Director: Colin Higgins
Screenwriter: Colin Higgins
Starring: Goldie Hawn, Chevy Chase, Bruce Solomon, Burgess Meredith, Brian Dennehy, Dudley Moore
Shy librarian Gloria (Goldie Hawn) is encouraged by her friend to live a little after her divorce. Impulsively, she picks up a man stranded by the side of the road, Scotty (Bruce Solomon), and accepts his offer of a date and his pack of cigarettes.
Gloria's date night dream turns into a nightmare when Scotty dies in the movie theater, but nobody believes her due to his body's disappearance. The quiet bookworm finds herself at the center of a dramatic chase as criminals try to kill her and get at the mysterious roll of film Scotty slipped her right before he died, exposing a plot that touches even the Catholic Church.
Check the current price on Amazon.
51. Scary Movie (2000)
If this is about that time I puked green slime and masturbated with a crucifix–it was my first keg party, Bobby!

– Cindy Campbell
Genre: Parody
Director: Keenen Ivory Wayans
Screenwriters: Shawn Wayans, Marlon Wayans, Buddy Johnson, Phil Beauman, Jason Friedberg, Aaron Seltzer
Starring: Carmen Electra, Anna Faris, Jon Abrahams, Regina Hall, Shawn Wayans, Marlon Wayans, Shannon Elizabeth.
Teenager Drew Decker (Carmen Electra) is murdered under mysterious circumstances involving a breast implant, her own father, and a mysterious killer in a Ghostface mask. The murder rattles other teenagers in the town, including Cindy (Anna Faris), Bobby (Jon Abrahams), Brenda (Regina Hall), and Ray (Shawn Wayans).
The killer soon strikes again, terrorizing the town with murders in plain sight at places such as a beauty pageant. Are the killings linked to an accidental killing that the teenagers committed exactly a year ago? And will anyone, including the bumbling cops, ever put an end to the murder spree?
Watch it now on Amazon Prime.
50. Mrs. Doubtfire (1993)
Once the father of your children is out of the picture, the only solution is total and lifelong celibacy.

– Mrs. Doubtfire
Genre: Comedy
Director: Chris Columbus
Screenwriters: Randi Mayem Singer, Leslie Dixon
Starring: Robin Williams, Sally Field, Pierce Brosnan, Harvey Fierstein, Robert Prosky
Daniel Hillard's (Robin Williams) chaotic, freewheeling spirit delights his children but makes it difficult to hold down a job even in starstruck Hollywood and irritates his wife Miranda (Sally Field). After a birthday party went wrong, Miranda files for divorce and gets sole custody of their three children until Daniel can prove that he is stable enough to be a good father.
Desperate to see his children, Daniel disguises himself as an elderly woman, Mrs. Doubtfire, applying for a housekeeping position at Miranda's place. Will Daniel's double life stay in place, even with the addition of Miranda's new boyfriend Stu (Pierce Brosnan)?
Watch it now on Amazon Prime.
49. Shaolin Soccer (2004)
That's a great idea–kung fu soccer! Why didn't I think of that?

– Sing
Genre: Sports Comedy
Director: Stephen Chow
Screenwriters: Stephen Chow, Tsang Kan-cheung
Starring: Stephen Chow, Zhao Wei, Ng Man-tat, Patrick Tse, Danny Chan Kwok-kwan
Shaolin kung fu master Sing (Stephen Chow) wants to take his mastery of the art in new directions but is stumped until he meets former Hong Kong soccer star Fung "Golden Leg" (Ng Man-tat). Together, they come up with the idea to create a dream team of soccer champions made up of Shaolin disciples.
After some training, they quickly become the team to beat, and more people are keen to learn about the discipline of kung fu. However, their success will only be assured when they beat Team Evil, led by ruthless businessman Hung (Patrick Tse), the same man who injured Golden Leg and ended his career.
Shaolin Soccer is a crazy over-the-top martial arts parody mixed with soccer. It's bizarre, but somehow it works.
Watch it now on Amazon Prime.
48. Beetlejuice (1988)
What's the good of being a ghost if you can't frighten people away?

– Barbara
Genre: Horror Comedy
Director: Tim Burton
Screenwriters: Michael McDowell, Warren Skaaren
Starring: Alec Baldwin, Geena Davis, Jeffrey Jones, Catherine O'Hara, Winona Ryder, Michael Keaton
Childless couple Adam (Alec Baldwin) and Barbara Maitland (Geena Davis) are happy with their simple existence in their beloved home. However, when a freak accident kills them, and their spirits continue haunting the house, they are horrified when a modern family from the city moves in and threatens their peaceful idyll.
Family matriarch Delia Deetz (Catherine O'Hara) and Charles (Jeffrey Jones) can't wait to rip up the house and modernize it, although daughter Lydia (Winona Ryder) is a different soul. The Maitlands call on nasty poltergeist Betelgeuse (Michael Keaton) for help haunting the couple, but does anyone want the kind of help that Beetlejuice is offering?
Watch it now on Amazon Prime.
47. House Party (1990)
Kid, your breakfast's on the table boy, you wanna come down here and eat this shit before it gets cold?

– Pop
Genre: Coming of Age Comedy
Director: Reginald Hudlin
Screenwriter: Reginald Hudlin
Starring: Christopher Reid, Robin Harris, Christopher Martin, Martin Lawrence, Christopher Robinson, Jr., Tisha Campdell, A. J. Johnson, Paul Anthony
High school student Peter "Play" Martin (Christopher Reid) takes advantage of his parents being out of town to throw a house party, inviting his friend's Kid (Christopher "Kid" Robinson, Jr.), and Bilal (Martin Lawrence), the DJ, and the whole school.
Even though Kid's father bans him from going to the party after he hears about a fight he got into at school, it will take more than a little parental discipline to stop him from going to the party of the year. Can Play and Kid throw a good party and get the girls, despite cops, bullies, and interfering parents?
Watch it now on Amazon Prime.
46. Moonstruck (1987)
Snap out of it!

– Loretta Castorini
Genre: Romantic Comedy
Director: Norman Jewison
Screenwriter: John Patrick Shanley
Starring: Cher, Nicolas Cage, Vincent Gardenia, Olympia Dukakis, Danny Aiello
Widowed Italian-American Loretta Castorini (Cher) clings to tradition and her family in Brooklyn, believing that her attempts at modernity cursed her first marriage and resulted in her husband's death. When her boyfriend Johnny (Danny Aiello) proposes, she wants a real traditional wedding, to the dismay of her parents Cosmo (Vincent Gardenia) and Rose (Olympia Dukakis), who won't pay for it.
Keeping with family, Loretta invites Johnny's estranged brother Ronny (Nicolas Cage) to the wedding but unexpectedly feels something for him other than sisterly affection. Can Loretta reconcile tradition with living life as fully as her heart wants her to, and will the full moon oversee romance after all?
Watch it now on Amazon Prime.
45. Harold & Kumar Go to White Castle (2004)
Look at me. I'm fat, Black, can't dance, and I have 2 gay fathers. People have been messin' with me my whole life.

– Tarik
Genre: Buddy Comedy
Director: Danny Leiner
Screenwriters: Jon Hurwitz, Hayden Schlossberg
Starring: John Cho, Kal Penn, Neil Patrick Harris, Anthony Anderson, Fred Willard, Ryan Reynolds, Gary Anthony Williams, Paula Garcés
Two overworked buddies frustrated with their lives, Harold Lee (John Cho) and Kumar Patel (Kal Penn), decide to get high and go to the fast-food franchise White Castle, beloved by stoners across America. However, their trip gets off to a bad start when they find out that the closest White Castle location has closed and is replaced by a far inferior option, Burger Shack.
Harold and Kumar must go on a trip around the state to find White Castle but get distracted along the way by drugs, hijinks, and a cast of wacky characters, including a very high hitchhiking Neil Patrick Harris.
Watch it now on Amazon Prime.
44. National Lampoon's European Vacation (1985)
Honey, we're not normal people. We're the Griswolds.

– Clark Griswold
Genre: Screwball Comedy
Director: Bobby Farrelly, Peter Farrelly
Screenwriter: Barry Fanaro, Mort Nathan
Starring: Woody Harrelson, Randy Quaid, Vanessa Angel, Bill Murray
Clark Griswold (Chevy Chase) and his family are delighted when they win an all-expenses-paid trip to Europe on a game show. However, their excitement is dampened when they get to the Old Continent and realize that the locals' accommodations, driving rules, and welcoming manners are not quite up to expectations.
Through England, France, Germany, and Italy, Clark, long-suffering wife Ellen (Beverly D'Angelo), girl-crazy Rusty (Jason Lively), and over-it Audrey (Dana Hill) try to make the best of their vacation. As always, the Griswolds leave a trail of happy destruction in their wake as they try to have a happy trip.
This is my favorite slapstick movie with the Griswalds, but then again, maybe it's because I'm from Europe?
Watch it now on Amazon Prime.
43. Police Academy (1984)
To me, marriage is a sacred institution. So tell me, you and the wife do it doggie-style – or what?

– George Martin
Genre: Screwball Comedy
Director: Hugh Wilson
Screenwriter: Neal Israel, Pat Proft, Hugh Wilson
Starring: Steve Guttenberg, Kim Cattrall, Bubba Smith, George Gaynes, Andrew Rubin, George R. Robertson, George William Bailey.
After a police shortage, the mayor requires the local police academy to accept all recruits, no questions asked. This includes laid-back petty criminal Carey Mahoney (Steve Guttenberg), who only joins up because his other option was jail and vows to get expelled as soon as possible.
However, Mahoney's not as desperate to leave when he befriends the other cadets, including the beautiful Karen (Kim Cattrall), gentle Hightower (Bubba Smith), and smooth George (Andrew Rubin). Can the cadets pass the grueling academy even though Chief Hurst (George R. Robertson) and Lieutenant Thaddeus Harris (G. W. Bailey) are determined to make them miserable?
Watch it now on Amazon Prime.
42. The Adventures of Priscilla, Queen of the Desert (1994)
Great, that's just what this country needs: a cock in a frock on a rock!

– Bernadette
Genre: Road Comedy
Director: Stephan Elliott
Screenwriter: Stephan Elliott
Starring: Terence Stamp, Hugo Weaving, Guy Pearce, Bill Hunter
Tick Belrose (Hugo Weaving), better known as his drag persona Mitzi Del Bra, needs to embark on an epic cross-Australian road trip to get to a gig in a resort in Alice Springs managed by his estranged ex-wife Marion (Sarah Chadwick).
He invites his friends and fellow performers Bernadette Bassenger (Terence Stamp) and Adam Whitely (Guy Pearce) along. During their long journey through the deserts of the Australian outback in a tour bus named "Priscilla, Queen of the Desert," they encounter homophobia and heartbreak, but also new beginnings and friends in unexpected places.
Watch it now on Amazon Prime.
41. Thor: Ragnarok (2017)
Hey… we know each other–he's a friend from work.

– Thor
Genre: Superhero Comedy
Director: Taika Waititi
Screenwriters: Eric Pearson, Craig Kyle, Christopher L. Yost
Starring: Chris Hemsworth, Tom Hiddleston, Cate Blanchett, Idris Elba, Jeff Goldblum, Tessa Thompson, Karl Urban, Mark Ruffalo, Anthony Hopkins
Thor (Chris Hemsworth) finds out that his homeland of Asgard is in danger from the Norse mythical apocalypse Ragnarok. When he gets home, he discovers his brother, Loki (Tom Hiddleston), posing as the king—and his father, Odin (Anthony Hopkins), nowhere to be found.
The two brothers track down Odin with the help of Dr. Strange (Benedict Cumberbatch), where they find out that his death will set off the apocalypse—and the release of their long-lost sister Hela (Cate Blanchett). Can the god of thunder save his planet from one of the most complex threats he's ever faced, or is there no future for Asgard?
The Marvel Cinematic Universe is full of good comedy, and I think the Thor movies are some of the funniest together with Deadpool and Guardians of the Galaxy. Check out my MCU binge list here.
Watch it now on Amazon Prime.
40. Shrek (2001)
We can stay up late, swapping manly stories, and in the morning, I'm making waffles!

– Donkey
Genre: Animated Comedy, Fantasy Comedy, Parody
Directors: Andrew Adamson, Vicky Jenson
Screenwriters: Ted Elliott, Terry Rossio, Joe Stillman, Roger S. H. Schulman
Starring: Mike Myers, Eddie Murphy, Cameron Diaz, John Lithgow
Shrek (Mike Myers) is as unlikely a fairytale hero as they come—a grumpy green ogre; he's happiest when left alone in his swamp. However, when Lord Farquaad (John Lithgow) begins exiling noisy fairy tale creatures to his swamp, he leaves the comfort of his home to go "rescue" Princess Fiona (Cameron Diaz) for the Lord in exchange for the return of his peace and quiet.
Shrek does not bargain for the noisy yet affectionate companionship of Donkey (Eddie Murphy) along the way—or for the appearance of love in an unlikely place. Will the fairy tale creatures succeed, or will greedy Lord Farquaad get what he wants?
Shrek from 2001 is still the best movie in the franchise, and it's filled with great humor and a fresh take on the classic fairytale.
Watch it now on Amazon Prime.
39. Happy Gilmore (1996)
Damn alligator just popped up! Cut me down in my prime.

– Chubbs
Genre: Sports Comedy
Director: Dennis Dugan
Screenwriters: Tim Herlihy, Adam Sandler
Starring: Adam Sandler, Carl Weathers, Julie Bowen, Christopher McDonald
After a failed hockey career, middling player Happy Gilmore (Adam Sandler) realizes that he has nothing going for him that would help him make a career in another field. Although still determined to finally make it onto a pro team, his grandmother's debt means that Happy needs to make money — and fast.
By accident, Happy discovers that he has a talent for hitting golf balls far and meets disgraced former pro golfer Chubbs Peterson (Carl Weathers), who coaches him for a local tournament. The rambunctious Happy shakes up the staid world of golf to the delight of spectators and dismay of competitors. But will it be enough to win the big prize?
Happy Gilmore is still one of my favorite Adam Sandler movies!
Watch it now on Amazon Prime.
38. Crazy Rich Asians (2018)
These pajamas are fancier than any of my real clothes.

– Rachel Chu
Genre: Romantic Comedy, Comedy-drama
Director: Jon M. Chu
Screenwriters: Peter Chiarelli, Adele Lim
Starring: Constance Wu, Henry Golding, Gemma Chan, Lisa Lu, Awkwafina, Ken Jeong, Michelle Yeoh
Rachel Chu (Constance Wu) is finally getting the chance to meet boyfriend Nick's (Henry Golding) family after they travel to Singapore for his best friend's wedding. When they get to Singapore, the middle-class Rachel is in for the shock of her life when she learns that Nick's family are filthy rich and make up the city elite.
The city elite, led by Nick's mother Eleanor (Michelle Yeoh), look down on Rachel for her humble background and not even the friendships of Astrid (Gemma Chan) and Peik Lin (Awkwafina) can help sometimes. Can Rachel navigate this treacherous social circle and revelations about her own past?
Watch it now on Amazon Prime.
37. The 40-Year-Old Virgin (2005)
…you know when you're like you grab a woman's breast… and it's… and you feel it, and… it feels like a bag of sand… when you're touching it.

– Andy Stitzer
Genre: Romantic Comedy, Sex Comedy, Buddy Comedy
Director: Judd Apatow
Screenwriters: Judd Apatow, Steve Carell
Starring: Steve Carell, Catherine Keener, Romany Malco, Paul Rudd, Seth Rogen
Awkward electronics store employee Andy Stitzer (Steve Carrell) has never had success with love and sex, which is why he is still a virgin. When his coworkers David (Paul Rudd), Jay (Romany Malco), and Cal (Seth Rogen) find out that he is a virgin, they vow to help him lose his virginity.
They drag Andy out of his isolated existence, even though his socially awkward self tends to muck them up. Will Andy be able to do the deed with adorable bookstore clerk Beth (Elizabeth Banks) or charming customer Trish (Catherine Keener)? More importantly, will he find love?
Steve Carell does an amazing job as the awkward 40-year-old Andy who tries to hide that he's a virgin.
Watch it now on Amazon Prime.
36. Wedding Crashers (2005)
No, don't waste your time on girls with hats, they tend to be very proper.

– John
Genre: Romantic Comedy
Director: David Dobkin
Screenwriters: Steve Faber, Bob Fisher
Starring: Owen Wilson, Vince Vaughn, Christopher Walken, Rachel McAdams, Isla Fisher, Jane Seymour
John Beckwith (Owen Wilson) and Jeremy Grey (Vince Vaughn) have successful lives as divorce mediators and pick-up artists who trawl weddings to sleep with women.
However, the pair meet their match when they crash the wedding of Secretary of the Treasury William Cleary's (Christopher Walken) daughter and meet her sisters, the possessive Gloria (Isla Fisher) and the aloof (and taken) Claire (Rachel McAdams).
As the pair get drawn into the world of the family, they start to wonder if there is more to love than adding notches to their pick-up artist stick—if they can survive the Cleary family hijinks, that is.
Watch it now on Amazon Prime.
35. Mean Girls (2004)
She doesn't even go here!

– Damian Leigh
Genre: Teen Comedy
Director: Mark Waters
Screenwriter: Tina Fey
Starring: Lindsay Lohan, Rachel McAdams, Tim Meadows, Ana Gasteyer, Amy Poehler, Tina Fey, Daniel Franzese, Lacey Chabert, Amanda Seyfried, Lizzy Caplan, Jonathan Bennett
When 16-year-old Cady (Lindsay Lohan) starts attending North Shore High School after a lifetime of being homeschooled, she might as well be dropped into Mars. She enters a complicated social hierarchy ruled by The Plastics: Regina George (Rachel McAdams), Gretchen (Lacey Chabert), and Karen (Amanda Seyfried).
Cady is befriended by two outcasts, Janice (Lizzy Caplan) and Damian (Daniel Franzese), who come up with a plan to use her as a mole to get back at The Plastics. But things get complicated when Cady starts to enjoy being friends with The Plastics—and develops feelings for Regina's boyfriend, Aaron (Jonathan Bennett).
Watch it now on Amazon Prime.
34. Yes Man (2008)
No means no!

– Carl
Genre: Romantic Comedy
Director: Peyton Reed
Screenwriters: Nicholas Stoller, Jarrad Paul, Andrew Mogel
Starring: Jim Carrey, Terence Stamp, Zooey Deschanel, Bradley Cooper, John Michael Higgins
Carl (Jim Carrey) gets dragged to a motivational seminar hosted by Terrence (Terence Stamp) about the power to say yes. In a depression after his recent divorce, Carl agrees to the covenant Terence twists his arm into joining, and he now has to say yes to every opportunity that comes his way.
At first, things seem like they are getting better—the new, spontaneous Carl reconciles with his friend Peter (Bradley Cooper) and meets the stunning, quirky Allison (Zooey Deschanel). But what will happen when the man who says yes to everything comes into situations where it's best to say no?
Watch it now on Amazon Prime.
33. Pitch Perfect (2012)
I'm the best singer in Tasmania… with teeth.

– Fat Amy
Genre: Musical Comedy
Director: Jason Moore
Screenwriter: Kay Cannon
Starring: Anna Kendrick, Skylar Astin, Rebel Wilson, Adam DeVine,
Anna Camp, Brittany Snow, John Michael Higgins, Elizabeth Banks
Music obsessive Beca Mitchell (Anna Kendrick) doesn't want to go to college but is pressured into attending Barden University by her father, a professor.
At Barden, Beca is recruited aggressively into the all-female a cappella group, the Barden Bellas. After an embarrassing previous year, the group is hoping to win the ICCA Finals but is troubled with leadership rivalries between traditionalist Aubrey (Anna Camp) and friendlier Chloe (Brittany Snow).
Beca has to navigate the group dynamics, friendship with fellow newcomers, including Fat Amy (Rebel Wilson), and a budding flirtation that could turn into something more with radio station worker (and a cappella rival) Jesse (Skylar Astin).
Coming from a music background myself, I can appreciate the amazing music performances in this film. And multi-talented Anna Kendrick does a great job as the reluctant Beca.
Watch it now on Amazon Prime.
32. Stripes (1981)
No, we're not homosexual, but we are willing to learn.

– Russell Ziskey
Genre: War Comedy
Director: Ivan Reitman
Screenwriters: Len Blum, Dan Goldberg, Harold Ramis
Starring: Bill Murray, Harold Ramis, Warren Oates, P. J. Soles, Sean Young, John Candy
After the worst few hours of his life, newly unemployed, single, and homeless John Winger (Bill Murray) decides to join the army with his best friend Russell Ziskey (Harold Ramis).
However, the strict discipline of the army is not a natural fit for the bubbly, outgoing John, who frequently finds himself targeted by the irate Drill Sergeant Hulka (Warren Oates) and their arrogant commanding officer Captain Stillman (John Larroquette).
The two bumblers and their platoon of misfits get into hijinks during training, but things get complicated when John and Russell find love—and everyone gets assigned to bases in Europe at the height of the Cold War.
Stripes is still one of my favorite war comedies from the 1980s.
Watch it now on Amazon Prime.
31. Tootsie (1982)
I don't believe in hell. I believe in unemployment, but not hell.

– Michael Dorsey
Genre: Romantic Comedy
Director: Sidney Pollack
Screenwriters: Larry Gelbart, Murray Schisgal, Barry Levinson, Elaine May
Starring: Dustin Hoffman, Jessica Lange, Teri Garr, Dabney Coleman, Charles Durning, Bill Murray
Michael Dorsey (Dustin Hoffman) is forced to work in a restaurant even though he is a talented actor because his temper has gotten him blacklisted from all New York sets.
When his friend Sandy (Teri Garr) lets him know about a popular soap opera holding casting, Michael disguises himself as a woman, Dorothy, to get some money to fund his and Jeff's (Bill Murray) theater projects.
However, things get complicated when "Dorothy" becomes a hit on-set and on-screen—and Michael's love life is entangled with Sandy, Julie (Jessica Lange), and Les (Charles Durning), who don't know that he's cross-dressing.
Watch it now on Amazon Prime.
30. The Hangover (2009)
Remember, what happens in Vegas, Stays in Vegas… Except from Herpes — that shit will come back with you.

– Sid
Genre: Bromance Comedy
Director: Todd Phillips
Screenwriters: Jon Lucas, Scott Moore
Starring: Bradley Cooper, Ed Helms, Zach Galifianakis, Heather Graham, Justin Bartha, Jeffrey Tambor
When Doug (Justin Bartha) invites his best friends Phil (Bradley Cooper), Stu (Ed Helms), and brother-in-law Alan (Zach Galifianakis) to Las Vegas for his bachelor's party, they all expect a fun time.
But none of them expect to wake up the next morning with the groom gone and no memory of the night before. They also have to figure out why there's a tiger and a chicken in their suite, why their car was replaced with a police car, and why there's a baby in the closet.
Can Phil, Stu, and Alan succeed in their adventure through Las Vegas to piece together what happened—and find Doug before his wedding?
The Hangover is a hilarious movie that spawned two sequels that… well… let's just say, don't waste your time with those.
Watch it now on Amazon Prime.
29. Rumble in the Bronx (1995)
You're all garbage!

– Keung
Genre: Martial Arts Comedy
Director: Stanley Tong
Screenwriter: Edward Tang, Fibe Ma
Starring: Jackie Chan, Bill Tung, Anita Mui, Kris Lord, Françoise Yip
When Hong Kong police officer Ma Hon Keung (Jackie Chan) comes to New York City for a wedding, he's expecting a peaceful vacation. Keung did not bargain for his Uncle Bill (Bill Tung) to be a supermarket owner in one of the most crime-ridden areas in the Bronx.
His attempt to protect the supermarket from new buyer Elaine (Anita Mui) involves him in the underbelly of New York's gangs, from local biker gangs to the terrifying White Tiger (Kris Lord). A mysterious woman, Nancy (Francoise Yip), also enters the mix with twisted allegiances of her own.
Rumble In The Bronx is one of my favorite Jackie Chan movies of all time, filled with great stunts and martial arts humor as only Chan can do it. If you're into martial arts movies, check out the best action fight scenes in movies.
Watch it now on Amazon Prime.
28. Rush Hour (1998)
50 million dollars!? Who'd you think you kidnapped, Chelsea Clinton?

– James Carter
Genre: Martial Arts Comedy
Director: Brett Ratner
Screenwriter: Jim Kouf
Starring: Jackie Chan, Chris Tucker, Ken Leung, Tzi Ma, Tom Wilkinson
Detective Inspector Lee (Jackie Chan), a respected Hong Kong police force leader, is called to Los Angeles by Consul Solun Han (Tzi Ma) when the latter's daughter is kidnapped.
Lee's efforts to discover the missing girl are hampered by the efforts of the FBI, who assign him Detective James Carter (Chris Tucker) to keep him out of trouble and away from the meat of the investigation.
The two agents have to decide what is stronger—their mistrust of each other or their desire to solve the case as the threads of LA and Hong Kong's underworlds rapidly collide around one missing girl.
The chemistry and humor between Chan and Tucker in this movie are just hilarious!
Watch it now on Amazon Prime.
27. The 5th Element (1997)
Multipass!

– Leeloo
Genre: Sci-Fri Comedy
Director: Luc Besson
Screenwriter: Luc Besson, Robert Mark Kamen
Starring: Bruce Willis, Gary Oldman, Ian Holm, Chris Tucker, Milla Jovovich, Luke Perry, Brion James, Tommy Lister, Jr., Lee Evans
In the year 2263, a great evil that only reemerges once every 5,000 years is threatening Earth. The efforts of humanity and friendly aliens alike to stop it are hindered by the interference of billionaire Jean-Baptiste Emmanuel Zorg (Gary Oldman), who destroys a spaceship carrying humanity's only hope.
Government forces are able to recreate the secret weapon, the humanoid Leeloo (Milla Jovovich), who forms an alliance with cab driver Korben (Bruce Willis) and the priest Vito Cornelius (Ian Holm) to try and save humanity. But alien doublecrossing, complex space alliances and humanity's own frailties could result in the great evil's success.
I remember seeing this twice — first in a regular theater and then again at the local Drive-In Theater. I was blown away by the visuals, the witty dialogue, and the new and funny take on the sci-fi genre in general. Plus, Milla Jovovich did an amazing job as the confused and cute Leeloo.
Watch it now on Amazon Prime.
26. Men in Black (1997)
Put up your arms and all your flippers!

– Agent K
Genre: Sci-Fi Comedy
Director: Barry Sonnenfeld
Screenwriter: Ed Solomon
Starring: Tommy Lee Jones, Will Smith, Linda Fiorentino, Vincent D'Onofio, Rip Torn
The Men in Black are part of a secret government agency that polices alien activity and erases the memories of those who have alien encounters. Grizzled Agent K (Tommy Lee Jones) is looking for a new partner after his previous one retires and thinks he's found a star in unorthodox NYPD Detective James Darrell Edwards III, who becomes Agent J (Will Smith).
Agent J's first few days on the job turn into a baptism by fire when Earth becomes the site of a complex space geopolitical tussle, and the Men in Black only have a little time to save the planet from becoming cannon fodder.
Watch it now on Amazon Prime.
25. True Lies (1994)
I married Rambo!

– Helen
Genre: Action Comedy
Director: James Cameron
Screenwriter: James Cameron
Starring: Arnold Schwarzenegger, Jamie Lee Curtis, Tom Arnold, Bill Paxton, Art Malik, Tia Carrere
Harry Tasker (Arnold Schwarzenegger) is not the quiet computer salesman his wife Helen (Jamie Lee Curtis) thinks he is—in secret, he is part of an elite US intelligence agency.
On one mission, he is tasked with infiltrating a new, dangerous terrorist group, the "Crimson Jihad," under the leadership of Salim Abu Aziz (Art Malik).
Harry and colleague Gib's (Tom Arnold) efforts to catch the terrorist are complicated by the developments on the home front. Namely, Harry's wife Helen is contemplating an affair with pretend secret agent Simon (Bill Paxton) because she thinks her husband is too—boring.
True Lies is easily my favorite Schwarzenegger comedy–I mean, where else do you get to see the Terminator tango and Jamie Lee Curtis fall of the bed in an improvised striptease?
Watch it now on Amazon Prime.
24. Guardians of the Galaxy Vol. 2 (2017)
I am Groot.

– Groot
Genre: Superhero Comedy, Sci-Fi
Director: James Gunn
Screenwriter: James Gunn
Starring: Chris Pratt, Zoe Saldana, Dave Bautista, Vin Diesel, Bradley Cooper, Michael Rooker, Karen Gillan, Pom Klementieff, Elizabeth Debicki, Chris Sullivan, Sean Gunn, Sylvester Stallone, Kurt Russell
After saving the galaxy and turning his criminal past into glory, Peter Quill (Chris Pratt) and his fellow Guardians Gamora (Zoe Saldana), Drax (Dave Bautista), Baby Groot (Vin Diesel), and Rocket (Bradley Cooper) luck into a lucrative contract protecting batteries for the Sovereign.
But when Rocket's sticky fingers (or paws) cause the job to go wrong, the group crash-lands on a planet belonging to the Celestial Ego (Kurt Russell).
Ego reveals himself to be Quill's real father. Still, the reunion is tarnished by the news that the Guardians are pursued by Gamora's sister Nebula (Karen Gillan) and Yondu (Michael Rooker), Quill's adoptive father, kidnapper, and pursuer.
I think the humor in Guardians of the Galaxy Vol. 2 is great, and the movie works better than Vol. 1, which had to dedicate a lot of time to establish the characters and setting.
Watch it now on Amazon Prime.
23. It Happened One Night (1934)
I come from a long line of stubborn idiots.

– Ellie
Genre: Romantic Comedy
Director: Frank Capra
Screenwriter: Robert Riskin
Starring: Clark Gable, Claudette Colbert, Jameson Thomas
Spoiled socialite Ellie Andrews (Claudette Colbert) thinks she's finally gotten the best of her domineering father when she elopes with King Westley (Jameson Thomas)—although it's obvious to everyone but her that King is only after her for her money.
On the road away from her father, Ellie is separated from her husband and meets down-on-his-luck reporter Peter Warne (Clark Gable), who promises to help the sheltered heiress get cross-country if she will give him an exclusive.
However, neither party in the perfect bargain accounted for the feelings between them as they get into misadventures on the road.
A classic rom-com, It Happened One Night has gone on to inspire lots of comedies (not just rom-coms) in later generations – from Spaceballs (1987) to Bandits (2001).
Watch it now on Amazon Prime.
22. The Big Sick (2017)
Were you available for rides while we were fucking?

– Emily
Genre: Romantic Comedy
Director: Michael Showalter
Screenwriters: Emily V. Gordon, Kumail Nanjiani
Starring: Kumail Nanjiani, Zoe Kazan, Holly Hunter, Ray Romano
Kumail (Kumail Nanjiani, playing a fictionalized version of himself) defies his Pakistani upbringing by attempting to create a stand-up career—and then dating a white girl, Emily (Zoe Kazan) who he meets at one of those shows.
Kumail and Emily's relationship is already rocky due to their differing expectations, but their differences fall by the wayside when Emily falls seriously ill and winds up in the hospital.
Kumail must navigate their cultural differences and his own sense of displacement as he attempts to support Emily and her family during the illness—all the while his parents try to set him up with an arranged marriage.
The Big Sick is a heartwarming and fun rom-com that does a great job at exploring love and cross-cultural differences at the same time.
Watch it now on Amazon Prime.
21. The Death of Stalin (2018)
Don't worry, nobody's gonna get killed, I promise you. This is just a musical emergency!

– Andreyev
Genre: Black Comedy, Political Satire
Director: Armando Iannucci
Screenwriters: Armando Iannucci, David Schneider, Ian Martin
Starring: Steve Buscemi, Simon Russell Beale, Paddy Considine, Rupert Friend, Jason Isaacs, Olga Kurylenko, Michael Palin, Andrea Riseborough, Paul Chahidi, Dermot Crowley, Adrian McLoughlin, Paul Whitehouse, Jeffrey Tambor
After Joseph Stalin (Adrian McLoughlin) reads a note accusing him of betraying the nation, he suffers a cerebral hemorrhage and is paralyzed, with almost guaranteed death. His successors, some of whom were recently very close to the chopping block themselves, scramble for what to do.
The head of the NKVD, Beria (Simon Russell Beale) immediately positions himself to take control, while wily Nikita Khrushchev (Steve Buscemi) is not above playing the long game.
As Stalin's life slips away and his children, Svetlana (Andrea Riseborough) and Vasily (Rupert Friend) become pawns, the rest of the Committee members battle it out for the future of the Soviet Union.
The Death of Stalin is an excellent and horrific political comedy that satirically unveils the mindsets of dictatorship.
Watch it now on Amazon Prime.
20. Spy (2015)
Well, I make a habit of doing things people say I can't do: walk through fire, waterski blindfolded, take up piano at a late age…

– Rick
Genre: Action Comedy
Director: Paul Feig
Screenwriter: Paul Feig
Starring: Melissa McCarthy, Jason Statham, Rose Byrne, Miranda Hart,
Bobby Cannavale, Allison Janney, Jude Law
Desk-bound secret agent Susan Cooper (Melissa McCarthy) is suddenly back out in the field when an arms dealer's daughter, Rayna Boyanov (Rose Byrne) shoots her partner, Bradley Fine (Jude Law) dead. Susan has to track down a suitcase nuke and terrorist middle man, Sergio De Luca (Bobby Cannavale) on a whirlwind mission through Europe.
Along the way, she has to contend with the dangers of the job and the disapproval of straight-laced, macho agent Rick Ford (Jason Statham), who disapproves of her unorthodox methods. Once a top trainee agent, can Susan regain her mojo and stop a terrorist plot to nuke the world, or will the naysayers be proven right?
Watch it now on Amazon Prime.
19. The Incredibles (2004)
No capes!

– Edna Marie "E" Mode
Genre: Computer-animated Comedy, Superhero Comedy
Director: Brad Bird
Screenwriter: Brad Bird
Starring: Craig T. Nelson, Holly Hunter, Sarah Vowell, Spencer Fox, Jason Lee, Samuel L. Jackson, Elizabeth Peña, Brad Bird
After the public gets sick of being collateral damage, the government passes a law mandating that superheroes go underground and stop using their powers. Mr. Incredible (Craig T. Nelson) and Elastigirl (Holly Hunter) start a family in the suburbs as Bob and Helen.
Bob chafes at the restrictions in his new life, which is why he jumps at the chance to be a vigilante with his buddy, Frozone (Samuel L. Jackson). But when his secret life gets him in trouble, it's up to the rest of the Incredibles — Elastigirl, daughter Violet (Sarah Vowell), son Dash (Spencer Fox), and even baby Jack-Jack — to save the day.
Watch it now on Amazon Prime.
18. Ted (2012)
Thunder Buddies for life, right, Johnny?

– Ted
Genre: Romantic Comedy, Buddy, Fantasy Comedy
Director: Seth MacFarlane
Screenwriters: Seth MacFarlane, Alec Sulkin, Wellesley Wild
Starring: Mark Wahlberg, Mila Kunis, Seth MacFarlane, Joel McHale, Giovanni Ribisi
As a child, John Bennett wishes for his teddy bear, Ted (Seth MacFarlane), to come to life and be his friend. The adult John (Mark Wahlberg) is still dealing with the consequences of his wish as Ted did come to life, but as a foul-mouthed, debauched, prostitute-loving talking stuffed bear.
As expected, Ted's presence causes John all sorts of headaches, including impeding his relationship with serious girlfriend Lori Collins (Mila Kunis). Will John learn to become a real adult, balancing his commitments to his girlfriend and Ted, or will the man-child and child's toy stay frozen in their bad habits forever?
Watch it now on Amazon Prime.
17. Bill & Ted's Excellent Adventure (1989)
Be excellent to each other. And… PARTY ON, DUDES!

– Abe Lincoln
Genre: Science-Fiction Comedy
Director: Stephen Herek
Screenwriters: Chris Matheson, Ed Solomon
Starring: Keanu Reeves, Alex Winter, Robert V. Barron, George Carlin, Terry Camilleri, Rod Loomis
It is 2688 and a utopian futuristic human society realizes that their very existence hinges on their founders passing high school history. The problem? Bill (Alex Winter) and Ted (Keanu Reeves) are not yet intelligent captains of society but a pair of dim-witted teenagers.
The diligent Rufus (George Carlin) travels back in time to help Bill and Ted pass their history class and ace their final paper. Bill and Ted join Rufus and his phone booth-like time machine to visit a whirlwind of historical figures from Napoleon to Genghis Khan and hopefully learn something along the way.
Watch it now on Amazon Prime.
16. What We Do In the Shadows (2014)
When you're a vampire, you become very… sexy..

– Deacon
Genre: Horror Comedy, Mockumentary
Director: Jemaine Clement, Taika Waititi
Screenwriters: Jemaine Clement, Taika Waititi
Starring: Jemaine Clement, Taika Waititi, Jonathan Brugh, Cori Gonzalez-Macuer, Stu Rutherford
A documentary crew embarks on an unusual project following four vampires that live as roommates in Wellington. Viago (Taika Waititi) is still searching for his lost love, Katherine. Vladislav (Jemaine Clement) has not forgotten his past as a tyrant, even though hundreds of years have passed, but he still lives in fear of "The Beast."
Deacon (Jonathan Brugh) is the rebel of the group who rules the familiar, Jackie (Jackie van Beek), and there's Petyr (Ben Fransham), who lives in the basement. The years-long routine (and monotony) of the vampires is broken when Petyr accidentally turns Nick (Cori Gonzalez-Macuer) into a vampire too.
Watch it now on Amazon Prime.
15. Bridesmaids (2011)
That, and I'll just snowball on top of that, also Fight Club. Female fight club. We grease up, we pull in. Lillian doesn't know, so it's, "Surprise! We're going to fight!" We beat the shit out of her.

– Megan
Genre: Romantic Comedy
Director: Paul Feig
Screenwriters: Annie Mumolo, Kristen Wiig
Starring: Kristen Wiig, Maya Rudolph, Rose Byrne, Wendi McLendon-Covey, Ellie Kemper, Melissa McCarthy, Chris O'Dowd, Matt Bennett
When Annie (Kristen Wiig) loses her boyfriend, business, and savings in one swoop, the only bright spot in her life is her best friend, Lillian (Maya Rudolph). When Lillian gets engaged, Annie happily agrees to be her maid of honor.
However, her duties as maid of honor are complicated when she meets the other bridesmaids: naive Becca (Ellie Kemper), blunt Megan (Melissa McCarthy), cynical Rita (Wendi McLendon-Covey), and the bossy, posh Helen (Rose Byrne). Annie tries to do her best for Lillian's wedding, but will her efforts succeed despite her own crumbling life and Helen's bossy interference at every step?
Watch it now on Amazon Prime.
14. Galaxy Quest (1999)
Never give up, never surrender!

– Jason Nesmith
Genre: Science Fiction Comedy, Parody
Director: Dean Parisot
Screenwriters: David Howard, Robert Gordon
Starring: Tim Allen, Sigourney Weaver, Alan Rickman, Tony Shalhoub, Sam Rockwell, Daryl Mitchell
The stars of the fictional 1980s sci-fi TV show Galaxy Quest now spend most of their days reliving old glories at fan conventions, to the delight of arrogant lead actor Jason Nesmith (Tim Allen). Jason gets more than he bargains for when he is taken by a group of aliens led by Malthesar (Enrico Colantoni) who believe he really is his character, the brave Commander Peter Quincy Taggart.
When he returns to earth, Jason must convince fellow cast members Gwen (Sigourney Weaver), Alexander (Alan Rickman), and Fred (Tony Shalhoub) that his experience was real and that they need to save the naive Thermians who think that their show was a documentary.
Even though Galaxy Quest is a parody, it's actually a great sci-fi movie on its own as well, which I've watched many times.
Watch it now on Amazon Prime.
13. Dr. Strangelove: Or, How I Learned To Stop Worrying And Love The Bomb (1964)
Gentlemen, you can't fight in here! This is the War Room.

– President Merkin Muffley
Genre: Satire, Dark comedy
Director: Stanley Kubrick
Screenwriters: Stanley Kubrick, Terry Southern, Peter George
Starring: Peter Sellers, George C. Scott, Sterling Hayden, Keenan Wynn, Slim Pickens, Tracy Reed, Peter Bull
U.S. Air Force Brigadier General Jack D. Ripper (Sterling Hayden) has gone mad and lets loose a B-52 bomber squadron carrying nuclear hydrogen bombs on the Soviet Union. In the War Room at the Pentagon, General Buck Turgidson (George C. Scott) briefs US President Merkin Muffley (Peter Sellers) on the situation. Muffley orders Ripper's arrest and warns the Soviets about the attack through their ambassador Alexei de Sadesky (Peter Bull).
Sadesky informs the commanders in the war room at the Pentagon that the Soviets have invented a Doomsday Machine that will make the planet inhabitable in the event of such an attack. However, the President's scientific advisor, former Nazi German Dr. Strangelove (Peter Sellers), argues that such a device doesn't exist. Now the race is on to stop the bombers from dropping their nuclear payload on the Soviet Union and possibly start a nuclear war that will wipe out the planet and the human race.
Dr. Strangelove uses satire and absurd comedy to expose serious problems in society and real dangers to humanity and the planet. It's not without reason. It's become one of the greatest comedies in cinema history, with both Kubrick and Sellers being way ahead of their time.
Watch it now on Amazon Prime.
12. The Truman Show (1998)
We can't let him die in front of a live audience!

– Network Executive
Genre: Comedy-drama
Director: Peter Weir
Screenwriter: Andrew Niccol
Starring: Jim Carrey, Laura Linney, Noah Emmerich, Natascha McElhone, Holland Taylor, Ed Harris
Truman Burbank (Jim Carrey) thinks that he is an ordinary citizen in his hometown of Seahaven Island. However, unknown to him, he is the star of a reality TV show that has been running since his birth, and his every move is broadcasted to an audience of thousands, run by the show's ruthless creator Christof (Ed Harris).
However, Truman begins to wonder about the strangeness surrounding his world. He questions the role of his wife, Meryl (Laura Linney), and longs for his mysteriously disappeared college sweetheart, Sylvia (Natascha McElhone), who unbeknownst to him is leading a movement calling for his freedom.
The Truman Show is one of those rare comedies that has so many psychological levels to it while working as a critique of our media and media consumption at the same time. It's truly a masterpiece.
Watch it now on Amazon Prime.
11. Ratatouille (2007)
Not everyone can become a great artist, but a great artist can come from anywhere.

– Anton Ego
Genre: Computer-animated Comedy
Director: Brad Bird
Screenwriter: Brad Bird
Starring: Patton Oswalt, Ian Holm, Lou Romano, Janeane Garofalo, Brad Garrett, Peter O'Toole, Brian Dennehy, Peter Sohn, Will Arnett
Remy (Patton Oswalt) dreams of being a chef and putting his sensitive sense of smell and taste to good use. The problem? He's a rat, and no kitchen that wants to keep its sanitation rating will let him in. Still, nothing, not even his unsupportive family, can stop Remy from dreaming of working like his hero, chef Auguste Gusteau (Brad Garrett).
A chance encounter with the garbage boy at Gusteau's restaurant, Alfredo Linguini (Lou Romano), leads to an unlikely alliance. Can Remy help Linguini learn how to cook without getting discovered—and can they please the infamous food critic, Anton Ego (Peter O'Toole)?
Ratatouille is not only my favorite Pixar movie – it's one of my favorite movies of all time. And Brad Bird's writing is excellent, so I had a lot of trouble choosing my favorite quote from the film!
Watch it now on Amazon Prime.
10. Beverly Hills Cop (1984)
You know, this is the cleanest and nicest police car I've ever been in in my life. This thing's nicer than my apartment.

– Axel Foley
Genre: Crime Comedy, Action Comedy
Director: Martin Brest
Screenwriter: Daniel Petrie Jr.
Starring: Eddie Murphy, Judge Reinhold, John Ashton, Lisa Eilbacher, Ronny Cox, Steven Berkoff
When Detroit cop Axel Foley's (Eddie Murphy) best friend Mikey (James Russo) is murdered in his apartment after visiting Beverly Hills, he asks to investigate the case. However, his boss refuses because of his connections to the case and past recklessness.
Undeterred, Axel travels to Beverly Hills by himself to solve the mystery with the assistance of their mutual friend Jenny Summers (Lisa Eilbacher). Will he be able to solve the mystery, or will the tumultuous world of drug smugglers that his friend fell in with do Axel in? How will the local police react to a rogue cop bent on revenge in their midst?
Beverly Hills Cop is one of my favorite Eddie Murphy movies from the 1980s. It has spawned several sequels, but I only think Beverly Hills Cop I and Beverly Hills Cop II (1987) are worth watching.
Watch it now on Amazon Prime.
9. Borat: Cultural Learnings of America For Make Benefit Glorious Nation of Kazakhstan (2006)
I arrived in America's airport with clothings, US dollars, and a jar of gypsy tears to protect me from AIDS.

– Borat
Genre: Mockumentary
Director: Larry Charles
Screenwriters: Sacha Baron Cohen, Anthony Hines, Peter Baynham, Dan Mazer
Starring: Sacha Baron Cohen
Borat follows Borat Sagdiyev (Sacha Baron Cohen), a Kazakhstani TV journalist dispatched to the United States by his government to make a documentary about American society and culture.
In New York, he takes classes to try and learn American humor. He also discovers the show Baywatch and is smitten with the beauty of Pamela Anderson, so he decides to take a road trip to California and make her his wife and take her back to Kazakhstan. On his cross-country trip, he ends up in many wonderful and cringe-worthy situations.
The film's success spawned the sequel Borat Subsequent Moviefilm: Delivery of Prodigious Bribe to American Regime for Make Benefit Once Glorious Nation of Kazakhstan.
Watch it now on Amazon Prime.
8. Spaceballs (1987)
May The Schwartz Be With You.

– Yogurt
Genre: Sci-fi Comedy, Space Opera Parody
Director: Mel Brooks
Screenwriter: Mel Brooks, Ronny Graham, Thomas Meehan
Starring: Mel Brooks, Bill Pullman, John Candy, Rick Moranis, Daphne Zuniga, Dick Van Patten, George Wyner, Lorene Yarnell, Joan Rivers
King Roland (Dick Van Patten) of the Planet Druidia hires the mercenary Lone Starr (Bill Pullman) to find his runaway daughter Princess Vespa (Daphne Zuniga), who ran away on the day of her wedding and narrowly foiled a kidnapping attempt. Lone Starr and his sidekick Barf (John Candy) traverse space to find the princess and her maid of honor.
Along the way, they must escape the forces of the massive ship Spaceball One, commanded by Dark Helmet (Rick Moranis), evade other spacely disasters, and find plenty of time for product placement in this screwball space parody of Star Wars.
Spaceballs is one of my favorite parodies of all time, and a hilarious take on the classic space opera.
Watch it now on Amazon Prime.
7. Trading Places (1983)
I can see…

– Billy
Genre: Fish out of water comedy, Finance comedy
Director: John Landis
Screenwriters: Timothy Harris, Herschel Weingrod
Starring: Dan Aykroyd, Eddie Murphy, Ralph Bellamy, Don Ameche, Denholm Elliott, Jamie Lee Curtis, Kristin Holby
Upper-class commodities broker Louis Winthorpe III (Dan Aykroyd) and poor street hustler Billy Ray Valentine (Eddie Murphy) fall victim to a cruel joke by the wealthy brothers "The Dukes" – Mortimer Duke (Don Ameche) and Randolph Duke (Ralph Bellamy). The Dukes argue whether the environment or heredity makes a man succeed in life and make a bet to see if it is possible. When the wealthy brothers observe Louis, an employee at their company, bump into street hustler Billy, they decide to swap the two men's lives for their experiment.
Trading Places is one of my favorite films of all time – it's a funny and intelligent tale of poetic justice.
Watch it now on Amazon Prime.
6. Groundhog Day (1993)
This is pitiful. A thousand people freezing their butts off waiting to worship a rat. What a hype.

– Phil Connors
Genre: Fantasy Comedy, Romcom
Director: Harold Ramis
Screenwriters: Danny Rubin, Harold Ramis
Starring: Bill Murray, Andie MacDowell, Chris Elliot
On February 1, Phil Connors (Bill Murray) is an arrogant and egotistical weather reporter who is sent to Punxsutawney, Pennsylvania, together with his producer Rita Hanson (Andie MacDowell) and cameraman Larry (Chris Elliot) to cover Groundhog Day. The next day, Phil covers the event in a demeaning fashion and wants to get out of the small town, but a snowstorm forces the team to spend the night in the small town.
The next day, Phil finds that all the events from the day before are repeating and thinks he's experienced déjà vu. This continues day after day, and Phil recognizes that he must be trapped in some time loop. However, as time goes by (or doesn't go by depending on how you view it), Phil falls in love with Rita and slowly begins to realize that he must change himself to be a better man if he has to have a chance.
I can't count how many times I've seen Groundhog Day (no pun intended). It's one of my Bill Murray movies. It's a warm tale set in a cold environment and an intelligent, fun story of how love can melt even the coldest of hearts.
Watch it now on Amazon Prime.
5. Monty Python and the Holy Grail (1975)
Listen, strange women lying in ponds distributing swords is no basis for a system of government.

– Dennis
Genre: Parody
Directors: Terry Gilliam, Terry Jones
Screenwriters: Graham Chapman, John Cleese, Terry Gilliam, Eric Idle, Terry Jones, Michael Palin
Starring: Graham Chapman, John Cleese, Terry Gilliam, Eric Idle, Terry Jones, Michael Palin
King Arthur (Graham Chapman) and his coconut-wielding "steed" Patsy (Terry Gilliam) travels around Britain in search of knights to join him at the round table at Camelot castle. After many ordeals and humiliations, he finally manages to get Sir Lancelot the Brave (John Cleese), Sir Galahad the Pure (Michael Palin), Sir Robin the-not-quite-so-brave-as-Sir-Lancelot (Eric Idle), and Sir Not-appearing-in-this-film (a baby in chain mail) to join the team.
They finally arrive at Camelot but quickly find it to be a silly place and leaves. This calls upon the wrath of God, who orders the knights to find the Holy grail. Monty Python and the Holy Grail is a great silly adventure loaded with surreal humor funny gags. And it has spawned many iconic quotes and characters – from the Knights Who Say "Ni!" to a killer rabbit – that have been cult in popular culture. It's my favorite Monty Python movie.
Watch it now on Amazon Prime.
4. Bridget Jones's Diary (2001)
Shut up, please — I'm very busy and important!

– Bridget Jones
Genre: Romantic Comedy
Director: Sharon Maguire
Screenwriters: Richard Curtis, Andrew Davies, Helen Fielding
Starring: Renée Zellweger, Colin Firth, Hugh Grant, Jim Broadbent, Gemma Jones
Bridget Jones (Renee Zellwegger) is a single, endearingly awkward employee at a publishing company. An acrimonious encounter with the son of her parent's friends, Mark Darcy (Colin Firth), inspires her to improve her life and try to find love. At first, her attempts seem to bear fruition when she attracts the attention of her handsome boss, Daniel Cleaver (Hugh Grant).
However, Bridget's resolution to turn over a new leaf, documented in her diary, is complicated by her remaining awkwardness and the complications her friends and family cause—and the continued appearances of Mark, who may force Bridget to evaluate him in a new light.
Renée Zellweger, Colin Firth, and Hugh Grant all do an amazing job in this rom-com, which also features one of the funniest (and probably most realistic) fights between two gentlemen I've ever seen.
Watch it now on Amazon Prime.
3. Wayne's World (1992)
She will be mine. Oh, yes – she will be mine.

– Wayne Campbell
Genre: Music Comedy
Director: Bobby Farrelly, Peter Farrelly
Screenwriter: Mike Myers, Bonnie Turner, Terry Turner
Starring: Mike Myers, Dana Carvey, Rob Lowe, Tia Carrera
Heavy metal fan Wayne Campbell (Myke Myers) still lives at home in his mom's basement. Together with his slacker friend Garth Algar (Dana Carvey), they host Wayne's World – a public-access cable TV show directly from the basement.
As the show gains popularity, it attracts TV executive Benjamin Oliver (Rob Lowe), who convinces the pair to sell him the rights and air it on his Prime TV network. Wayne and Garth agree.
Having moved up the social ladder, Wayne falls in love with singer and bassist Cassandra Wong (Tia Carrera). However, the jet-set life is not easy to adjust to for the two metal nerds.
Wayne's World, the movie spawned from a popular sketch on Saturday Night Live and has become one of the most popular comedies of the 1990s – and rightfully so!
Watch it now on Amazon Prime.
2. The Grand Budapest Hotel (2014)
Well, you can say that about most anything, "it depends". Of course, it depends.

– M. Gustave
Genre: Comedy-drama
Director: Wes Anderson
Screenwriter: Wes Anderson
Starring: Ralph Fiennes, F. Murray Abraham, Mathieu Amalric, Adrian Brody, Willem Dafoe, Jeff Goldblum, Harvey Keitel, Jude Law, Bill Murray, Edward Norton, Saoirse Ronan, Jason Schwartzman, Léa Seydoux, Tilda Swinton, Tom Wilkinson, Owen Wilson, Rony Revolori
In the early twentieth century, Monsieur Gustave H. (Ralph Fiennes) is the concierge and powerhouse behind a grand hotel catering to Europe's fading grand dames in the fictional European country of Zubrowka. Along the way, he instructs his new protege, Zero (Tony Revolori) to continue the grand tradition of a world that is rapidly fading.
When a wealthy patron (and lover), Madame D. (Tilda Swinton), dies and leaves Monsieur Gustave a priceless painting, he and his protege Zero go on the run. Can they escape Madame D's furious son (Adrian Brody), the police, and growing fascist forces?
I was blown away by the quick and witty dialogue and beautiful cinematography in this movie, but then again, I am a huge Wes Anderson fan.
Watch it now on Amazon Prime.
1. Dumb and Dumber (1994)
So you're telling me, there is a chance?

– Lloyd Christmas
Conclusion
I hope you enjoyed this list of the greatest comedy movies of all time. What do you think is the best funny movie out there?
Also, if you have seen a great movie that you think should be added to the list, please leave a comment below.
---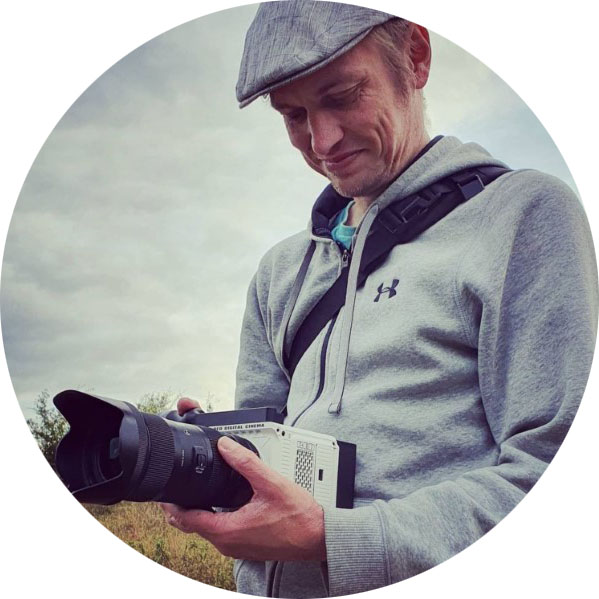 About the author:
Jan Sørup is a videographer and photographer from Denmark. He owns filmdaft.com and the Danish company Apertura, which produces video content for big companies in Denmark and Scandinavia. Jan has a background in music, has drawn webcomics, and is a former lecturer at the University of Copenhagen.