DISCLOSURE: AS AN AMAZON ASSOCIATE I EARN FROM QUALIFYING PURCHASES.
THIS POST MAY CONTAIN AFFILIATE LINKS, MEANING, AT NO ADDITIONAL COST TO YOU, I EARN FROM QUALIFYING PURCHASES. AFFILIATE LINKS ARE MARKED WITH #ad. "I" IN THIS CASE MEANS THE OWNER OF FILMDAFT.COM. PLEASE READ THE FULL DISCLOSURE FOR MORE INFO.
Streaming is taking the world of entertainment by storm. Platforms such as Twitch are growing exponentially in popularity.
People of all ages, particularly Gen Z, love tuning in to watch their favorite streamers play video games and chat about the world and share other insights.
If you're a filmmaker, video podcaster, or vlogger, Twitch is the modern way of broadcasting yourself and bringing your message before an audience worldwide.
See ten ways you can make money on Twitch.
Regardless of your reasons for getting into streaming, you're going to need a high-quality capture card.
This buyer's guide can help you figure out the best capture card for your streaming needs.
What Is a Capture Card for Streaming?
The purpose of streaming is to show your audience what you see on your screen. To do that, you need something that will record your screen.
A capture card acts as a data converter. It's a palm-sized, boxy device that records data from a video podcast interview, a video game, and your screen in general and translates it into video content.
Capture cards can either stream directly on a platform such as Twitch or record gameplay to upload later on YouTube.
Most capture cards connect to your gaming device and PC using an HDMI cable. Some come with additional connection points, such as USB and Thunderbolt 3, to facilitate connection to different devices, from PCs to video game consoles.
Do I Need a Capture Card for Streaming?
The short answer is no, but you may still want to get one. You can stream without a capture card, and many streamers make it work without one.
Some PCs and game consoles, such as Xbox One, make it possible to stream from the same device that you are playing on. Other streamers download software such as XSplit that allows them to record gameplay.
Check out my comprehensive guide on how you can use a DSLR as a webcam for streaming.
However, if you are planning on streaming regularly, particularly if you are trying to turn it into an income stream, then you will need a capture card for reliability and quality.
The best capture cards transmit high-quality streams with less lag than built-in streaming devices.
If you are serious about your streaming, you will need a capture card.
What to Look for When Shopping for a Capture Card
There are a few important specs that you should look for when shopping for a capture card.
They include image quality, frame rate, bandwidth, and storage space. You also want to pick a capture card with an easy-to-use interface and input capabilities compatible with your gaming device.
Learn more about the specs you should look for in the buying guide below, which will help you figure out the best capture card for streaming.
A Buyer's Guide to Capture Cards
If you are shopping for capture cards, here is a guide to help you figure out what you are looking for.
Interface
A capture card's interface describes the way that it connects to other devices. You want to get a capture card compatible with your gaming device, whether you are using a PC, Xbox, or another console, and with the computer, you are using for streaming.
Three of the most common interfaces are USB, PCI-e, and Thunderbolt 3. The best one for you will depend on the device you are planning to use for streaming and other specifications.
USB Interface: A capture card with a USB interface is one of the most versatile options because it can connect to multiple devices. USB interface capture cards are compatible with laptops, PCs, and gaming consoles. It's also portable, so you can stream while traveling or on vacation. However, they tend to have less bandwidth than PCI-e interfaces, which means that your stream will be slower or even lag.
PCI-e Interface: This is the other most common form of interface for capture cards. PCI-e interfaces are pretty self-explanatory—they're mostly compatible with PCs. This gives you less flexibility than a USB interface capture card. However, if you are only planning to stream PC games, this is a better choice because it offers far better bandwidth and image quality.
Thunderbolt 3: Thunderbolt 3 interfaces are most common on Apple computers and Macbooks. If you are streaming from an Apple device, you will probably want to get a capture card with this interface.
Input and Output
Input and output describe how your capture card connects to your device. Most are HDMI or USB compatible, although some may only be compatible with certain kinds of cables.
Ensure that you are getting one that connects to the right cable; otherwise, you will scramble for cable converters.
You should also check the cables that your gaming system uses. Most use HDMI cables, although a few offer USB ports as well. If you're a gamer, some systems, such as the Nintendo 64, have their own specific cable requirements.
Image and Video Quality
Without high-quality imagery, your streaming career is toast.
Potential viewers hope to see and hear crisp video and sound quality to feel immersed in your world, not to be taken out of it by constant glitching and fuzzy images.
That is why the different specs that determine a capture card's image and video quality are important.
Frame rate
First, you want to consider the frame rate or how many images per second the capture card can transmit.
Most modern capture cards have a frame rate of about 60 fps or frames per second.
I wouldn't choose anything slower than that if you're planning to make a living as a gamer streamer because it will make your game lag, which is particularly annoying if you plan to stream high-octane action games such as Call of Duty.
If you're a video podcaster, you can make do with 30 fps.
Resolution
The other factor that determines video quality is the resolution. At the very least, you want your capture card that will do 1080p (FullHD).
If you plan to stream in UHD, you want to get a capture card that can support 4K and HDR10 image and video resolutions.
Before immediately reaching for the capture card with the highest possible resolution, think about whether you really need to stream in HD or not.
A capture card capable of streaming in 4K is useless if you do not have other equipment to support that resolution and speed, such as your bandwidth speed.
4K and HD capture cards also require massive storage and tend to be pricier than their 1080p counterparts.
Price
It's easy to get carried away by the detailed specs of a capture card that promises to transform your streaming career. However, you should stay mindful of your budget and bandwidth.
Depending on what you want to stream, a more expensive capture card may not be the best choice for you.
Most of the price increases come down to image quality – and especially resolution – but if the rest of your streaming setup does not support UHD imagery, then it's not worth paying money for a capture card that can record videos in 4K.
You also want to think about your streaming goals when drawing up your equipment budget.
If you want to turn streaming into a lucrative side hustle or even a career, it is worth spending the extra money on a high-quality capture card.
If you are still deciding or know for certain that you are just going to stream a few games for friends, go for the affordable option.
Included software – or not?
Finally, you want to choose a capture card that is easy to use.
Some capture cards are ready to use right out of the box and come with built-in software, while others have a more complicated installation process.
It's up to you to determine if the extra installation hassle is worth it.
When looking at capture cards, check to see what software is included.
Many have their own software pre-installed, so you just have to connect the cables and start playing.
Others may require you to install software separately, such as OBS or XSplit. Most beginner streamers are familiar with this software already since it can be used to stream without a capture card, so it will not be a problem.
If you want additional capabilities from your capture card, check the specs to see if it has any additional software.
Some capture cards come with built-in basic editing software that allows you to edit videos without any additional downloads or software packages.
Others have options for audio mixing, automatically adjusting resolution or other capabilities.
If you want a capture card with additional software, be sure that you actually need it before you pay extra.
The Best Capture Cards For Streaming
Here are a few options for the best capture cards for the modern-day streamer. These are chosen based on good reviews, the best specs, and capture cards other streamers use.
1. Elgato Game Capture HD60 S
Elgato is one of the top brands in the game for capture cards, and even their older models, such as the Game Capture HD60 S, are excellent.
Pros: Elgato offers excellent visual specs with 1080p resolution and 60 fps. Although it doesn't have advanced HD capabilities, it still produces sharp images and high-quality video.
As a bonus feature, this model has a "Flashback Record" option, which lets you go back into your stream and record any moments that you may have missed—perfect if you forgot to hit record just before an important development.
Another benefit of the Game Capture HD60 S is how simple it is to use. The package usually comes with cables, including PS4, PS5, HDMI, USB, and a component adapter. Its interface is USB 3.0, making it compatible with various devices, and it even comes with built-in software.
Finally, this option is one of the most affordable on the market without compromising on quality.
Cons: This is a very bare-bones capture card without additional features that pro streamers may require, such as HD recording, an advanced editing suite, and more.
Users have also reported issues with the image stuttering after using "Flashback Record" and with the audio desynchronization during a stream. This might be a situation where the adage "you get what you pay for" applies—for something that's less than half the price of more advanced capture cards on the market, these are minor bugs to deal with.
Who It's For: The Elgato Game Capture HD60 S (link to Amazon) is one of the best options for a streaming newcomer. It has a simple setup and low price point without compromising quality, which is a bonus for people still exploring if streaming is right. Even some professionals who want a backup workhorse capture card go for this option.
2. Elgato Game Capture 4K60 Pro
Another capture card from industry mainstay Elgato, except on the other end of the spectrum. The high-powered Game Capture 4K60 Pro is one of the highest-quality capture cards on the market.
Pros: The Game Capture 4K60 Pro is unrivaled in its image quality. It can capture video in 4K at 60 fps, making this perfect for games dependent on the quality of their graphics. Your video quality will be crystal clear.
Its passthrough signal is as strong as 240hz for 1080p images, making this a great choice for a dual-PC setup.
Most high-end capture cards require massive amounts of storage, but the Game Capture 4K60 Pro tries to help alleviate that with a built-in video encoder that helps compress file size.
Other features include recording video in multiple apps, in-card editing software for video and commentary, and Flashback Recording.
Cons: An ultra-luxe capture card such as this one will only function if the rest of your setup is of the same or similar quality. If you're operating with an old machine that cannot process such high-quality images or has a slow working rate, then the capture card may not work at all.
The Elgato Game Capture 4K60 Pro is a high-quality product, but users dearly pay for every sparkling graphic.
Who It's For: Professional gamers and streamers who already have an immaculate setup with dual PCs, high-powered computer processing speeds, and extensive external storage will benefit from this card.
Check out the current price on Amazon.
3. AVerMedia Live Gamer HD 2 – PCIe, USB 3.1 And Thunderbolt
Another top brand in the capture card space, AVerMedia, is good for serious streamers.
Pros: All of AverMedia's Live Gamer capture cards are devastatingly simple to use. You don't need a driver to install it, and it is compatible with most popular streaming software such as XSplit and OBS. To start recording, just tap and go.
The card is available with three interfaces: PCIe, USB 3.1., and Thunderbolt – so make sure to pick the right one. This makes it a versatile card compatible with Macs, and PCs, and can also record from various consoles, including PS4, Xbox One, Nintendo Switch, and more.
This capture card records crisp, high-quality HD 1080p images and 4K at 60 fps, HDR-video, and offers multiple options for audio recordings.
Finally, while most capture cards slow down the work of your computer, AVerMedia Live Gamer utilizes a minimum amount of CPU, and offer ultra-low latency.
Cons: One of the more expensive items on the market, and if you plan to use the card to its full potential at 4k60 and HDR, you'll need a lot of bandwidth.
Who it's for: The AVerMedia Live Gamer 4K 4Kp60 HDR Capture Card is for the serious or professional streamer. Check out the current price on Amazon.
Summary: Choosing the Right Capture Card
If you are serious about streaming video games, doing live video podcasts, or live educational videos on Twitch or other popular platforms, then you need a capture card to ensure video quality and speed.
To find the right card for you, consider image quality, interface, and compatibility with your existing setup, as well as your streaming goals and budget.
If you are hoping to become a professional streamer, you will need to get a much more expensive capture card than someone who is just hoping to stream a few games for personal entertainment.
---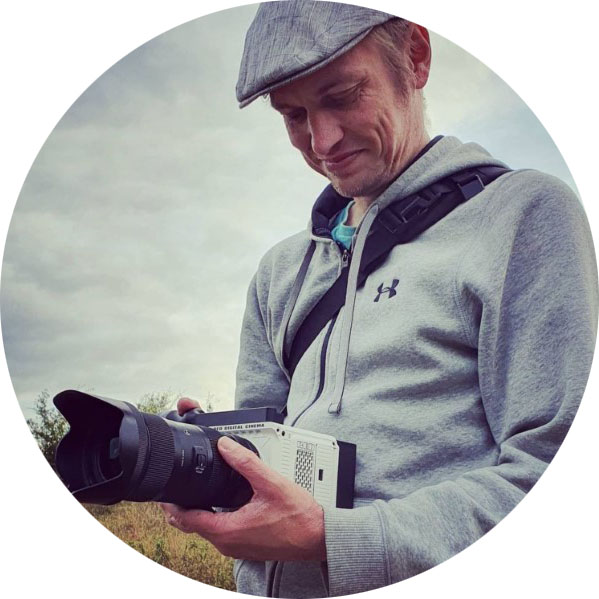 About the author:
Jan Sørup is a videographer and photographer from Denmark. He owns filmdaft.com and the Danish company Apertura, which produces video content for big companies in Denmark and Scandinavia. Jan has a background in music, has drawn webcomics, and is a former lecturer at the University of Copenhagen.