DISCLOSURE: AS AN AMAZON ASSOCIATE I EARN FROM QUALIFYING PURCHASES.
THIS POST MAY CONTAIN AFFILIATE LINKS, MEANING, AT NO ADDITIONAL COST TO YOU, I EARN FROM QUALIFYING PURCHASES. AFFILIATE LINKS ARE MARKED WITH #ad. "I" IN THIS CASE MEANS THE OWNER OF FILMDAFT.COM. PLEASE READ THE FULL DISCLOSURE FOR MORE INFO.
A light stand is a useful accessory for any video shoot. Using a stand allows you to mount a light fixture to provide extra illumination for a scene.
Unfortunately, finding the best light stand is not easy. There are hundreds of options and several important details to consider.
So, what are the best light stand for video? Try any of the following recommendations.
1. NEEWER Heavy-Duty 13-Foot Light Stand
If you have a heavy light fixture, the NEEWER heavy-duty light stand should support it. It has a load capacity of 22 pounds when fully extended to 13-feet, which is more height than you likely need.
The stand is height adjustable between 4.8 and 13 feet. When using it at a shorter height, the load capacity increases. It may be able to hold closer to 30 pounds at 8-feet, which is just below the standard ceiling height.
Along with a large load capacity, the NEEWER heavy-duty light stand is a quality product. It is made from aluminum alloy for increased durability. The aluminum alloy also makes the stand lightweight. It weighs just a little over 10 pounds and measures just four feet when folded.
Overall, the NEEWER heavy-duty light stand is one of the most stable, durable options for mounting a heavy light fixture that is still a budget-friendly option.
Pros
Max load capacity of 22 pounds at full height
Lightweight, yet durable design
Height setting is easy to adjust
Cons
Costs a little more compared to lighter stands
Check the current price on Amazon.
2. AmazonBasics Aluminum Light Stands with Case
If you have light-weight LED-panels, the AmazonBasics Aluminum Light Stands are a good, affordable, and lightweight option. These stands are height adjustable between 2.8 and 6.7 feet and have a maximum load capacity of seven pounds each.
These are among the lightest stands. The set weighs just 3.66 pounds and measures 2.2 feet long when folded. However, the limited load capacity may not work for everyone.
The stands only offer a seven-pound weight capacity when the stands are in their shortest positions. When fully extended, the stands can only support up to 1.1 pounds. So consider these for flexible or thin LED-panels.
Also, consider getting some sandbags for extra stabilization. Especially, if you're going to use them outside.
Pros
Most affordable option
Provides a stable base for lightweight fixtures
Easy to transport and setup
Cons
Only supports up to 1.1 pounds at full height
Check the current price on Amazon.
3. PBL PRO Heavy Duty Light Stands
The PBL PRO Heavy Duty Light Stands offer a slightly higher weight limit compared to the AmazonBasics stands. However, the PBL PRO stands have metal locking collars and thicker poles to provide more support.
Even though it says "heavy-duty," I would instead call it a medium-duty stand. I wouldn't use it for any tungsten fresnel or open-faced light like a Redhead or ARRI 650 or above.
Each stand can hold up to 15.5 pounds. The height is adjustable up to 7.5 feet. Keep in mind that the weight limit is slightly reduced when the stands are fully extended. So this is good for even big-sized LED-panels and LED open-faced lights and fresnels, such as these.
The feet on the tripod base have rubber pads to prevent scratching the floor. The pads also help keep the light stand in place.
As with higher-priced stands, the poles are spring-loaded, making it easier to raise and lower the height with the light fixture mounted without the risk of the stand suddenly collapsing to a hard stop.
Pros
The stands are easy to adjust and setup
Provides more support compared to lighter stands
Includes rubber tips to prevent movement and scratches
Cons
The medium-duty weight limit may not work for everyone
Check the current price on Amazon.
4. Impact Folding Wheeled Base Stand
The Impact Folding Wheeled Base Stand is a great option for your studio or other places with a smooth floor.
Instead of a tripod base, this stand has a wheeled base. It includes three large wheels that allow the stand to roll across the floor easily. The wheels are also lockable to keep the stand in place.
The wide wheeled base provides a stable surface for supporting heavier light fixtures. This stand can hold up to 26.5 pounds.
The legs of the wheeled base are also foldable. You can fold the entire stand into a compact size for convenient storage and transport.
Pros
Height adjustable up to 8.5 feet
Supports up to 26.5 pounds
Includes a wheeled base with locking wheels
Cons
One of the more expensive options on this list
Check the current price on Amazon.
5. NEEWER PRO Stainless Steel C Stand
The NEEWER PRO Stainless Steel C Stand is a premium light stand for studio work or for use at home. I would not call this a portable stand unless you drive a truck! This is all about stability.
It is height adjustable up to 14.4 feet and includes a 7-foot boom arm with a sandbag.
The stand has a wide tripod base with locking wheels. It also has a large load capacity, supporting up to 88 pounds from the main pole.
The stand is made from 100% stainless steel and features an anti-shock section, strong connection joints, and buckled-lock feet for superior stability compared to other stands. This is a durable, heavy-duty stand for supporting almost any light fixture.
Pros
Supports up to 88 pounds on the center column
Includes large locking wheels
One of the most stable light stands available in this price range
Cons
Costs more compared to the previous options
Check the current price on Amazon.
---
How to Choose the Right Light Stand
The load capacity is the most important feature of a light stand. If the light is too heavy, the stand is likely to collapse or fall over, which could damage the stand and the light fixture.
Check the weight of your light fixture to find an appropriate stand.
Another important thing is to look for stands that are spring-loaded or air-cushioned–especially if you're putting more heavy lights on it with softboxes or other accessories.
That way, it won't come to a hard stop and potentially damage your light if you accidentally untighten one of the turn knobs with a light on the stand.
You should also consider the maximum height of the stand. If you want to position the light over your subjects, you may need a stand that extends more than seven feet.
Portability is also a concern if you plan on shooting in different locations. Some of the best light stands fold into compact sizes for easier transport.
Conclusion
If you want a durable heavy-duty light stand that can hold heavy light fixtures, the two NEEWER light stands are the top recommendations. Both light stands can support over 20 pounds.
For those who want the best value, consider getting a lighting kit or one of the two-packs of light stands.
Just remember to check the weight limit of the stands to avoid damaging your light fixtures.
---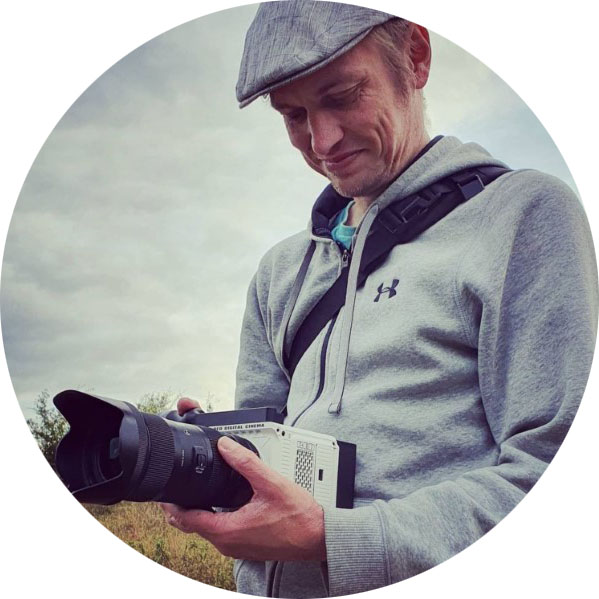 About the author:
Jan Sørup is a videographer and photographer from Denmark. He owns filmdaft.com and the Danish company Apertura, which produces video content for big companies in Denmark and Scandinavia. Jan has a background in music, has drawn webcomics, and is a former lecturer at the University of Copenhagen.