DISCLOSURE: AS AN AMAZON ASSOCIATE I EARN FROM QUALIFYING PURCHASES.
THIS POST MAY CONTAIN AFFILIATE LINKS, MEANING, AT NO ADDITIONAL COST TO YOU, I EARN FROM QUALIFYING PURCHASES. AFFILIATE LINKS ARE MARKED WITH #ad. "I" IN THIS CASE MEANS THE OWNER OF FILMDAFT.COM. PLEASE READ THE FULL DISCLOSURE FOR MORE INFO.
Adobe After Effects has become an industry stable for compositing, motion graphics, animation, and editing.
It's well-integrated with the Adobe Create Cloud and works flawlessly together with other apps such as Premiere Pro, Illustrator, and Photoshop.
I like that you can get a lot of paid and free plug-ins and presets to further expand the possibilities.
I use this combo daily in my professional work and I love how well the different programs work together.
What I don't love, however, is the hefty price tag and the monthly subscription. And I know a lot of creatives hate paying a monthly subscription for an app.
So I've created this list of the best Adobe After Effects alternatives for Mac, PC, and Linux below.
You won't get exactly the same possibilities as in After Effects, but with a combination of a couple of these, you can get similar results that look just as good.
1. DaVinci Resolve with Fusion from Blackmagic Design (Mac OSX, Windows PC, Linux)
DaVinci Resolve combined with Fusion from Blackmagic Design is a strong competitor to Premiere Pro and After Effects.
DaVinci Resolve started out as a high-end node-based color grading tool – and is still considered one of the best on the market at this – but have en recent years added more and more video editing features so that it is now a full-blown competitor to Premiere Pro.
Fusion Studio is the competitor to Adobe After Effects, and have in recent years added boatloads of new cool tools.
When you purchase Fusion, it is integrated into DaVinci Resolve, and you can access it through pressing the "Fusion Tab" at the bottom of the screen. This is really nice as it is seemlessly integrated into the workflow you already know from DaVinci Resolve.
Fusion Studio offers GPU accelerated 2D and 3D compositing and motion graphics. And you still get the node-based workflow you know from Resolve.
Tools include paint, rotoscoping, animation, chroma-keying, 3D particle systems, 3D-scenes support, and 3D models (3D models need an extra plug-in such as Element 3D to work in After Effects).
Pricing
Fusion Studio costs $299 at the time of writing.
Whereas the basic version of DaVinci Resolve is totally free if you own a newer Blackmagic Camera such as BMPCC4K you get access to the full version. You can also purchase the full version for $299 at the time of writing.
2. Hitfilm Express by FXHome (Mac OS, Windows PC)
HitFilm Express is like having Premiere Pro and After Effects wrapped into a single free bundle.
The video editing part includes a timeline editor with playback, where you can do the basic things like cut and trim your video footage, and edit audio.
When it comes to motion design and visual effects, HitFilm Express also have you covered.
You'll get all the essential tools like keyframe animation, compositing, and masking.
HitFilm Express also comes with boatloads of visual effects, like 3D effects, motion blurs, video filters, lens distortion correction, and 360-degree video editing capabilities.
An extra nice little detail is, that HitFilm allows you to continue editing while you export your video, which is a nice feature if you're working across multiple projects and don't want to wait.
You'll also get several audio filters for mixing your sound effects, speech, and music.
Hitfilm Express support 4K video, and lets you export MP4 and H.264 formats, and lets you post your videos directly onto YouTube.
Pricing
Some of HitFilm's 3D effects are provided separately as part of extension packs for anywhere from $7- $9.99. That's cool if you just need a particular effect for a project and don't want to shell out for the whole package.
If you want everything, you can get the full $299 Pro version instead.
Unfortunately HitFilm Express isn't available for Linux users.
3. Nuke by Foundry (Mac OS, Windows PC)
Nuke by Foundry is the industry standard heavy-weight when it comes to handling VFX shots, and compositing.
Most bigger studios use Nuke, so if you're a student or independent filmmaker who want to work in the business, making yourself comfortable in using Nuke will let you make a painless transition to a VFX-studio.
Like Fusion, Nuke is a node-based compositing application. It comes with all the bells and whistles in terms of compositing tools, 3D-tracking, 3D-model building, 3D-scenes with lights, cameras, etc., you'd expect from a professional VFX-program.
Pricing
Foundry offers a student discount and even a non-commercial license that gives you access to everything for free.
They also offer a lucrative deal for the indie filmmaker that gives you access to all the NukeX compositing tools and more for around $530 at the time of writing.
If you want standard commercial licensing, Nuke doesn't come cheap.
As of the time of writing this, the basic version of Nuke cost around $4,900 or you can rent it for around $1,690 for three months.
NukeX that includes the full Nuke toolset, 3D-camera tracking, VR-plugins and more goes for around $9,265 or you can rent it for around $3,195 for three months.
If you're a bigger studio you get multi-track editorial timelines, AAF, XML, and EDL support for even more.
4. Blender (Mac OS, Windows PC, Linux)
Blender is an incredibly powerful piece of software that lets you do everything from 3D-sculpting to video editing, compositing, and animating.
It even has a particle emitter, and you can get an extension for 3D-printing.
Plus it's totally free to download and use – even commercially!
Blender has a large community of developers who make extensions that can do things like generating terrain, cities from maps, or objects like trees and clouds.
You can also import and export files from After Effects, Unreal Game Engine, and more.
I've used Blender on several occasions, but I must say, I've never gotten used to the UI. Blender experts swear by it, and I guess the logic makes a lot of sense, once you get used to it.
The Blender UI doesn't adhere to standard UI-practices, and you should expect to spend some time with some tutorials to familiarize yourself with the program before you start.
But once you get to know it, you can basically do everything from 3D-modeling to VFX to video editing within this single program.
Pricing
Blender is totally free and open-source, but you can donate to the continually developing of the program if you want.
But you can purchase extra plug-ins designed by users of Blender if you want.
5. Motion from Apple (Mac OS)
Motion from Apple is like After Effects from Adobe. It integrates seamlessly with Apple Final Cut, which is the Apple pendant to Adobe Premiere Pro.
You can use Motion for compositing, creating motion graphics, titles, transitions, and more. You can also work with 360° VR video and color grading within the program.
Motion also support 2D and 3D graphics, and has in-built particle systems for creating things like smoke, snow, stars bursts, and more.
Pricing
Motion covers all the basics, and is available at only $49.99 at the time of writing.
Unfortunately, this being Apple, Motion is only available for Mac OS computers.
Conclusion
So there you have it. The five best alternatives to Adobe After Effects, ranging from totally free open-source software, to the big boys in the bizz.
Did I forget to mention an important program? Please let me know in the comment section below.
---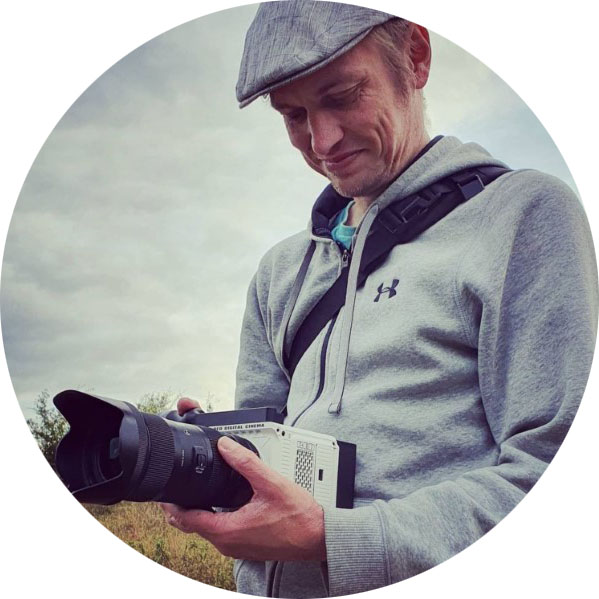 About the author:
Jan Sørup is a videographer and photographer from Denmark. He owns filmdaft.com and the Danish company Apertura, which produces video content for big companies in Denmark and Scandinavia. Jan has a background in music, has drawn webcomics, and is a former lecturer at the University of Copenhagen.