DISCLOSURE: AS AN AMAZON ASSOCIATE I EARN FROM QUALIFYING PURCHASES.
THIS POST MAY CONTAIN AFFILIATE LINKS, MEANING, AT NO ADDITIONAL COST TO YOU, I EARN FROM QUALIFYING PURCHASES. AFFILIATE LINKS ARE MARKED WITH #ad. "I" IN THIS CASE MEANS THE OWNER OF FILMDAFT.COM. PLEASE READ THE FULL DISCLOSURE FOR MORE INFO.
Christmas is wonderful for so many reasons. The presents, gathering with family, and, of course, the excellent selection of holiday movies.
Here are some of the best Christmas movies of all time that you can enjoy with your family or by yourself during the holiday season or year-round!
1. Elf (2003)
"I just like to smile. Smiling's my favorite."

Buddy
Genre: comedy
Director: Jon Favreau
Screenwriter: David Berenbaum
Starring: Will Ferrell, James Caan, Zooey Deschanel
Description: Buddy (Will Ferrell) has never fit in with the other elves at the North Pole due to his outrageous size, but is completely shocked when he finds out that he was adopted. As a further blow, Santa tells him that his biological father, Walter (James Caan) is on the Naughty List! Buddy heads to New York to try to redeem his dad, but misadventures ensue when his dad doesn't recognize him, he doesn't understand the human world and winds up falling for store clerk Jovie (Zooey Deschanel).
Watch it now on Amazon Prime.
2. Scrooged (1988)
"The bitch hit me with a toaster!"

Frank Cross
Genre: comedy
Director: Richard Donner
Screenwriters: Mitch Glazer, Michael O'Donoghue
Starring: Bill Murray, Karen Allen, John Forsythe
Description: TV president Frank Cross (Bill Murray), motivated by Christmas greed more than Christmas spirit, pushes his network to put on a live production of A Christmas Carol, forcing everyone to work through the holidays. However, the ghost of Frank's boss Lew (John Forsythe) warns him off of this path and sends three more-or-less bumbling Ghosts of Christmas Past, Present, and Future to set the workaholic, greedy executive back on the right path.
Watch it now on Amazon Prime.
3. The Polar Express (2004)
"Just remember, the true spirit of Christmas lies in your heart."

Santa
Genre: musical adventure
Director: Robert Zemeckis
Screenwriters: Robert Zemeckis and William Broyles Jr.
Starring: Tom Hanks, Daryl Sabara, Nona Gaye
Description: A young boy (Tom Hanks/Daryl Sabara) who doubts the existence of Santa Claus is stunned when he wakes up on Christmas Eve to a mysterious train rolling on the street. He joins fellow passengers Billy (Peter Scolari) and a brave girl (Nona Gaye) as they go to the North Pole and learn about the spirit of Christmas from the interesting people that they meet.
Watch it now on Amazon Prime.
4. Home Alone (1990)
"Keep the change, ya filthy animal."

Johnny
Genre: comedy
Director: Chris Columbus
Screenwriter: John Hughes
Starring: Macaulay Culkin, Joe Pesci, Catherine O'Hara
Description: The numerous McCallister family gets ready to spend their Christmas vacation in Paris, but in the craziness accidentally leave behind their youngest son, Kevin (Macaulay Culkin). While mother Kate (Catherine O'Hara) frantically tries to get back to her son, Kevin enjoys having the house to himself without his bullying siblings. However, Kevin's idyllic Christmas is about to be broken up by two bumbling yet determined burglars, Marv (Daniel Stern) and Harry (Joe Pesci), that have their eye set on the riches of the suburban house.
Watch it now on Amazon Prime.
5. Die Hard (1988)
"Yippee-ki-yay, motherf*cker."

John McClane
Genre: action
Director: John McTiernan
Screenwriters: Jeb Stuart and Steven E. de Souza
Starring: Bruce Willis, Alan Rickman, Bonnie Bedelia
Description: NYPD detective John McClane (Bruce Willis) wants to reconcile with his wife Holly (Bonnie Bedelia) by attending her company Christmas party in Nakatomi Plaza. However, just as McClane arrives in the building, it's seized by the terrorist Hans Gruber (Alan Rickman) who takes everybody else hostage. It is up to McClane to attract the attention of the authorities and save everyone in the building from the German's well-planned machinations. Although the debate rages whether this counts as a Christmas movie or not, it's become part of the holiday season for many families.
Watch it now on Amazon Prime.
6. National Lampoon's Christmas Vacation (1989)
"We're gonna have the hap-hap-happiest Christmas."

Clark Griswold
Genre: comedy
Director: Jeremiah S. Chechik
Screenwriter: John Hughes
Starring: Chevy Chase, Beverly D'Angelo, Randy Quaid
Description: Stressed-out family patriarch Clark Griswold (Chevy Chase) is determined to make this year's Christmas the best ever, with the assistance of his wife Ellen (Beverly D'Angelo), as long as his holiday bonus comes on time. His children are less than thrilled with his grandiose holiday plans, especially when they involve trekking through the woods for the perfect Christmas tree and filling the house with annoying relatives. Even Clark gets more than he bargained for when trailer-living Cousin Eddie (Randy Quaid) and his family show up unannounced.
Watch it now on Amazon Prime.
7. Gremlins (1984)
"Bye, Billy."

Gizmo
Genre: comedy horror
Director: Joe Dante
Screenwriter: Chris Columbus
Starring: Zach Galligan, Phoebe Cates, Hoyt Axton
Description: Randall Petzer (Hoyt Axton) buys a small mogwai from a shop in Chinatown for his son. Billy (Zach Galligan) is thrilled at the gift but forgets the rules not to show it in sunlight, spill water on it, or feed it after midnight. The mogwai multiply, spawn into gremlins, and wreak havoc on the town during Christmas Eve in this horror movie with holiday spirit.
Watch it now on Amazon Prime.
8. The Santa Clause (1994)
"We don't drink coffee."

Bernard
Genre: comedy
Director: John Pasquin
Screenwriters: Leo Benvenuti and Steve Rudnick
Starring: Tim Allen, Wendy Crewson, David Krumholtz
Description: Cynical toy salesman Scott Calvin (Tim Allen) wants his son Charlie (Eric Lloyd) to keep believing in Santa Claus, even though his rational ex-wife Laura (Wendy Crewson) wants him to stop. When Scott accidentally startles Santa into falling off of his roof, he must take over the role. With the aid of head elf Bernard (David Krumholtz), Scott the new Santa tries to settle into his role even as his unsettling transformation affects his job and relationship with his family.
Watch it now on Amazon Prime.
9. A Christmas Story (1983)
"You'll shoot your eye out!"

Mrs. Parker
Genre: comedy
Director: Bob Clark
Screenwriters: Jean Shepherd, Leigh Brown, Bob Clark
Starring: Melinda Dillon, Darren McGavin, Peter Billingsley
Description: All young Ralphie (Peter Billingsley) wants for Christmas is a Red Ryder air rifle, but his mother (Melinda Dillon) and other adults tell him that he's guaranteed to shoot his eye out. Faced with almost certain disappointment, Ralphie navigates a tough holiday season that includes bullies, frozen poles in the schoolyard, his annoying younger brother, and the ever-present rants of his father, Old Man Parker (Darren McGavin), who spends the holidays feuding with his wife over a sexy lamp.
Watch it now on Amazon Prime.
10. Rudolph the Red-Nosed Reindeer (1964)
"Put some heart in it!"

Yukon Cornelius
Genre: animated
Director: Larry Roemer
Screenwriter: Romeo Muller
Starring: Burl Ives, Larry Mann, Billie Richards
Description: Although it got its start just as an animated TV special, the 1964 Rudolph the Red-Nosed Reindeer has more than earned its place in the holiday movie canon. Animated snowman Sam (Burl Ives) tells the story of Rudolph (Billie Richards), a reindeer born at the North Pole with a glowing red nose. Although his parents cover his nose at first to help him fit in, when his secret is discovered Rudolph flees to avoid mockery, joining up with fellow misfits elf Hermey (Paul Soles), and prospector Yukon Cornelius (Larry Mann). But when a snowstorm hits the North Pole, Rudolph may find a place back home after all.
Watch it now on Amazon Prime.
11. Holiday Inn (1942)
"It's going to be easy — like peeling a turtle."

Ted Hanover
Genre: musical
Director: Mark Sandrich
Screenwriters: Claude Binyon and Elmer Rice
Starring: Bing Crosby, Fred Astaire, Marjorie Reynolds
Description: The popular musical act of Jim Hardy (Bing Crosby) and Ted Hanover (Fred Astaire) break up one Christmas after Jim's sweetheart Lila (Virginia Dale) leaves him for Ted. A year later Jim is trying to turn his farm into a "Holiday Inn" when he meets the aspiring performer Linda Mason (Marjorie Reynolds). Throughout a series of performances set on different holidays, Jim and Linda develop a winning act — and feelings — but it all gets complicated when both Ted and Lila re-enter their lives.
Watch it now on Amazon Prime.
12. It's a Wonderful Life (1946)
"Every time a bell rings, an angel gets his wings."

Zuzu Bailey
Genre: fantasy drama
Director: Frank Capra
Screenwriters: Frank Capra, Frances Goodrich, and Albert Hackett
Starring: James Stewart, Donna Reed, Henry Travers
Description: Depressed George Bailey (James Stewart) contemplates suicide after his family business loses money and his family is on the verge of scandal. The desperate players of his family, including his wife Mary (Donna Reed), reach heaven, who send the 2nd class angel Clarence (Henry Travers) to help him. By showing George what life would be like if he never lived, Clarence hopes to save George and reunite him with the love of his family.
Watch it now on Amazon Prime.
13. Miracle on 34th Street (1947)
"I believe, I believe, I believe."

Susan Walker
Genre: comedy drama
Director: George Seaton
Screenwriter: George Seaton
Starring: Maureen O'Hara, John Payne, Edmund Gwenn, Natalie Wood
Description: The event director of the Macy's Thanksgiving Day Parade Doris Walker (Maureen O'Hara) hires a new man to play Santa in the parade and in the department store after the old actor is intoxicated. However, she unintentionally hires the real Kris Kringle (Edmund Gwenn). Kris spreads Christmas cheer from his perch in Macy's, reconciling bitter rivals, undermining the commercialization of the holiday, comforting Doris's young, cynical daughter Susan (Natalie Wood), and helping Doris find love with the kindly Fred (John Payne).
Watch it now on Amazon Prime.
14. How the Grinch Stole Christmas (1966)
"No one should be alone on Christmas."

Cindy-Lou Who
Genre: animated
Director: Chuck Jones
Screenwriter: Dr. Seuss
Starring: Boris Karloff, June Foray, Thurl Ravenscroft
Description: The surly Grinch (Boris Karloff) lives all by himself in a cave, overlooking Whoville, a village full of the happy-go-lucky Whos. Frustrated with his happy-go-lucky neighbors full of holiday spirit, the Grinch vows to ruin their Christmas. However, his quest to trash their Christmas by dressing up as Santa Claus meets an obstacle in the form of the young Cindy-Lou Who (June Foray). While the 2000 remake starring Jim Carrey is also a holiday classic, this original version boasts a screenplay by Dr. Seuss himself and the iconic theme, sung by Thurl Ravenscroft.
Watch it now on Amazon Prime.
15. Tim Burton's The Nightmare Before Christmas (1993)
"What's this? What's this? There's color everywhere!"

Jack Skellington
Genre: animated dark fantasy
Director: Henry Selick
Screenwriter: Caroline Thompson
Starring: Danny Elfman, Chris Sarandon, Catherine O'Hara
Description: The Pumpkin King of Halloween Town, Jack Skellington (Danny Elfman/Chris Sarandon), is revered by his fellow citizens but tired of the same old holiday. When he accidentally wanders into Christmas Town, he becomes fascinated by the new holiday and decides that his town should take over Christmas. Only lonely tailor Sally (Catherine O'Hara), despite her love for Jack, foresees that this could end in disaster. Although the debate rages whether this is a Christmas or Halloween movie, it's so good that it's worth watching twice a year.
Watch it now on Amazon Prime.
16. A Charlie Brown Christmas (1965)
"Maybe it just needs a little love."

Linus Van Pelt
Genre: animated
Director: Bill Melendez
Screenwriter: Charles M. Schultz
Starring: Peter Robbins, Christopher Shea, Tracy Stratford
Description: In yet another iconic television special from the 1960s, the gang from the famous comic strip Peanuts gets ready to celebrate Christmas. Charlie Brown (Peter Robbins) is struggling to get into the Christmas spirit despite the encouragement of his buddy Linus (Christopher Shea). Lucy (Tracy Stratford) suggests that he directs the annual Christmas play to give himself meaning, but will Charlie withstand the pressure and make his own Christmas, free of the commercialization that made him sad in the first place?
Check the current price on Amazon.
17. Jingle Jangle: A Christmas Journey (2020)
"I believe in you the most."

Journey
Genre: musical fantasy
Director: David E. Talbert
Screenwriter: David E. Talbert
Starring: Forest Whitaker, Madalen Mills, Keegan-Michael Key
Description: Jeronicus Jangle (Forest Whitaker) is a depressed pawnbroker still yearning for the days when he was a successful toymaker, but he's since lost his creative spark. When upbeat granddaughter Journey (Madalen Mills) shows up to spend the holidays, she's undeterred by her grandpa's sad-sack nature. The creative, inventive Journey hatches a plan to get her grandfather's mojo back from his former apprentice Gustafson (Keegan-Michael Key), who stole his invention all those years ago and revive his business.
Watch it now on Netflix.
18. White Christmas (1954)
"Well if that's love, somebody goofed."

Bob Wallace
Genre: musical
Director: Michael Curtis
Screenwriters: Norman Krasna, Norman Panama, Melvin Frank
Starring: Bing Crosby, Danny Kaye, Rosemary Clooney, Vera-Ellen
Description: Former soldiers Bob (Bing Crosby) and Phil (Danny Kaye) run a successful entertainment empire after they're discharged from the army. They meet up with sister act Betty (Rosemary Clooney) and Judy (Vera-Ellen) and after saving the two from a greedy landlord, run up to Vermont. When they get to Vermont, the entertainers must cook up a plan to save a failing inn run by Bob and Phil's former commander, Major General Tom Waverly (Dean Jagger), and open themselves up to the potential of love.
Watch it now on Amazon Prime.
19. The Muppet Christmas Carol (1992)
"Thank you all and Merry Christmas!"

Fozzie Bear
Genre: musical fantasy
Director: Brian Henson
Screenwriter: Jerry Juhl
Starring: Dave Goelz, Steve Whitmire, Michael Caine
Description: Ebenezer Scrooge (Michael Caine) is a cold-hearted moneylender that needs to be convinced to give his employees Christmas Day off. Sick with his cold-hearted nature, Scrooge is visited by the Ghosts of Christmas Past, Present, and Future. Scrooge sees his own origin story as well as the lonely future that awaits him. He also learns about the plight of his employee Bob Cratchit (Kermit the Frog, voiced by Steve Whitmire). Although there have been many adaptations of Dickens's Christmas classic, the Muppet version is a classic for a reason.
Watch it now on Amazon Prime.
20. Frosty the Snowman (1969)
"I'm all livin'! I am alive! What a neat thing to happen to a nice guy like me."

Frosty the Snowman
Genre: animated
Director: Arthur Rankin Jr. and Jules Bass
Screenwriter: Romeo Muller
Starring: Billy De Wolfe, Jackie Vernon, Paul Frees, June Foray
Description: When Karen (June Foray) and her friends make a snowman during recess and accidentally give him the top hat of a failed magician, they're all surprised when he comes to life! Frosty the Snowman (Jackie Vernon) is a wonderful friend to the children, but they're all worried when the temperature starts to rise. The kids go on a quest to get Frosty to a place where he won't melt, but they're blocked by magician Hinkle (Billy De Wolfe) who wants his hat back. This iconic TV movie special was based on the song of the same name.
Check the current price on Amazon.
21. Love Actually (2003)
"If you look for it, I've got a sneaky feeling that love is all around."

David
Genre: romantic comedy
Director: Richard Curtis
Screenwriter: Richard Curtis
Starring: Hugh Grant, Liam Neeson, Colin Firth
Description: As Christmas approaches, the love stories of several different couples intertwine, all to the soundtrack of aging rock legend Billy Mack (Bill Nighy). Writer Jamie (Colin Firth) retreats to Portugal after he finds out that his girlfriend is cheating on him, but meets the beautiful Aurelia (Lucia Moniz). Harry (Alan Rickman) is torn between his wife Karen (Emma Thompson) and a sexy new secretary. Workaholic Prime Minister David (Hugh Grant) falls for staff member Natalie (Martine McCutcheon) while widower Daniel (Liam Neeson) helps his stepson Sam (Thomas Brodie-Sangster) find love.
Check the current price on Amazon.
22. Krampus (2015)
"See ya in hell!"

Dorothy
Genre: comedy horror
Director: Michael Dougherty
Screenwriters: Todd Casey, Michael Dougherty, and Zach Shields
Starring: Adam Scott, Toni Collette, Conchata Ferrell
Description: After loads of saccharine Christmas movies, sometimes you need a bit of horror. The squabbling Engel family, led by father Tom (Adam Scott) and his German grandmother, manage to drive the Christmas spirit out of their youngest son, Max (Emjay Anthony). Their fights attract the attention of Krampus, a Germanic spirit that punishes those that abandon the Christmas spirit, and the family must fight off its attacks.
Watch it now on Amazon Prime.
23. The Bishop's Wife (1947)
"I'm at my most serious when I'm joking."

Dudley
Genre: romantic comedy
Director: Henry Koster
Screenwriters: Leonardo Bercovici, Robert E. Sherwood, Billy Wilder, and Charles Brackett
Starring: Cary Grant, Loretta Young, David Niven
Description: Busy bishop Henry Brougham (David Niven) is so preoccupied with raising money for a new cathedral that he neglects his family, including his beautiful wife Julia (Loretta Young). Heaven sends the angel Dudley (Cary Grant) to guide the bishop back to what matters, although he thinks that the angel is here to help fundraise. But Dudley's mission is complicated when he falls for Julia.
Watch it now on Amazon Prime.
24. Kiss Kiss Bang Bang (2005)
"Go. Sleep badly. Hesitate to call."

Perry
Genre: black comedy
Director: Shane Black
Screenwriter: Shane Black
Starring: Robert Downey Jr., Val Kilmer, Michelle Monaghan
Description: Burglar Harry Lockhart (Robert Downey Jr.) accidentally joins the world of Hollywood when he wins a screen test. The studio hires a private investigator, Perry (Val Kilmer) to prepare for his screen test. However, the duo accidentally gets sucked into a murder investigation that involves the complex family of Harry's crush Harmony (Michelle Monaghan).
Watch it now on Amazon Prime.
25. Bad Santa (2003)
"You're an emotional f*cking cripple."

Marcus
Genre: black comedy
Director: Terry Zwigoff
Screenwriters: Glenn Ficarra and John Requa
Starring: Billy Bob Thornton, Tony Cox, Lauren Graham
Description: Professional thieves Willie T. Soke (Billy Bob Thornton) and his assistant Marcus (Tony Cox) have a well-developed racket where they work department store Christmas displays as Santa and his elf so they can rob the stores. However, the con is endangered when Willie's bad behavior puts his position as store Santa in trouble and when he develops a close relationship with troubled boy Thurman (Brett Kelly).
Watch the Director's Cut now on Amazon Prime.
26. The Shop Around the Corner (1940)
"There might be a lot we don't know about each other."

Alfred Kralik
Genre: romantic comedy
Director: Ernst Lubitsch
Screenwriters: Samson Raphaelson and Ben Hecht
Starring: Margaret Sullavan, James Stewart, Frank Morgan
Description: Top salesman Alfred Kralik (James Stewart) is his boss Hugo's (Frank Morgan) right-hand man in their Budapest leather goods shop. His happiness at work sours when Hugo hires a new sales clerk, Klara (Margaret Sullavan), and the two cannot get along. However, Alfred receives the shock of his life when he finds out that the mysterious woman he falls in love with via correspondence is none other than Klara.
Check the current price on Amazon.
27. The Holiday (2006)
"You're supposed to be the leading lady of your own life for God's sake!"

Iris
Genre: romantic comedy
Director: Nancy Meyers
Screenwriter: Nancy Meyers
Starring: Cameron Diaz, Kate Winslet, Jude Law, Jack Black
Description: Iris Simpkins (Kate Winslet) and Amanda Woods (Cameron Diaz), both heartbroken for Christmas, agree to swap houses for the holidays after meeting on a home swap site. Both women get more than they bargained for with the change of scenery. Iris falls for Miles (Jack Black), while Amanda begins a steamy affair with Iris's brother Graham (Jude Law) that soon develops into something more.
Watch it now on Amazon Prime.
28. Edward Scissorhands (1990)
"I am not complete."

Edward Scissorhands
Genre: fantasy romance
Director: Tim Burton
Screenwriter: Caroline Thompson
Starring: Johnny Depp, Winona Ryder, Dianne Wiest
Description: When explaining why it always snows on Christmas, an old woman tells the story of an old inventor who builds an intelligent humanoid, Edward (Johnny Depp), but dies before building him proper hands. Edward lives alone in a decrepit castle until he is taken in by kindly saleswoman Peg (Dianne Wiest). Edward falls in love with Peg's teenage daughter Kim (Winona Ryder) but struggles to fit in with the neighborhood.
Watch it now on Amazon Prime.
29. While You Were Sleeping (1995)
"It's just…I never met anyone I could laugh with. You know?"

Lucy
Genre: romantic comedy
Director: Jon Turteltaub
Screenwriters: Daniel G. Sullivan and Frederic Lebow
Starring: Sandra Bullock, Bill Pullman, Peter Gallagher
Description: Lonely fare token collector Lucy (Sandra Bullock) rescues the commuter she has a crush on, Peter (Peter Gallagher) on Christmas Day. When a misunderstanding at the hospital convinces his family that she's his fiancee, Lucy doesn't correct them because she enjoys their company too much. However, things get complicated when she accidentally falls in love with his brother Jack (Bill Pullman).
Watch it now on Amazon Prime.
30. Meet Me In St. Louis (1944)
"We could be happy anywhere as long as we're together."

Esther
Genre: musical
Director: Vincente Minnelli
Screenwriters: Irving Belcher and Fred F. Finklehoffe
Starring: Judy Garland, Margaret O'Brien, Mary Astor
Description: The middle-class Smith family, led by matriarch Anna (Mary Astor) and four daughters, lead a charmed existence in St. Louis. The girls, including the youngest Tootie (Mary Astor), grow up and get ready for the World's Fair. Second daughter Esther (Judy Garland) falls in love with neighbor John (Tom Drake). However, their hopes are dashed when father Alonzo (Leon Ames) announces that the family will move to New York City after Christmas.
Check the current price on Amazon.
Bonus: The Snowman (1982)
Directors: Jimmy T. Murakami (supervising director), Dianne Jackson
Screenplay: Based on the book by Raymond Briggs
Starring: Peter Auty as the voice of James, Raymond Briggs (David Bowie in the re-released version) as Older James, Mel Smith as Father Christmas (20th Anniversary version).
The Snowman is one of my favorite Christmas tales of all time. It first aired on British national television public service Channel 4 in 1982.
It's a truly magical short film about a young boy who builds a snowman that comes to life. The two then travel to the North Pole to meet Father Christmas.
The beautiful piano and music by Howard Blake still get me every time.
Watch it now on Amazon Prime.
Summary
Those were my top Christmas movies of all time. It's a great mix of classic Christmas movies, feel-good Christmas movies, family-family Christmas movies, and some alternative Christmas movies in-between.
What are your top ten Christmas movies of all time? Let me know in the comments below.
---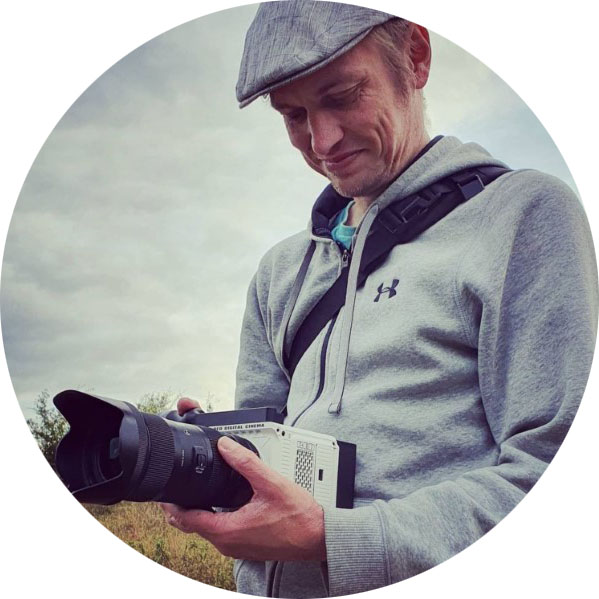 About the author:
Jan Sørup is a videographer and photographer from Denmark. He owns filmdaft.com and the Danish company Apertura, which produces video content for big companies in Denmark and Scandinavia. Jan has a background in music, has drawn webcomics, and is a former lecturer at the University of Copenhagen.