DISCLOSURE: AS AN AMAZON ASSOCIATE I EARN FROM QUALIFYING PURCHASES.
THIS POST MAY CONTAIN AFFILIATE LINKS, MEANING, AT NO ADDITIONAL COST TO YOU, I EARN FROM QUALIFYING PURCHASES. AFFILIATE LINKS ARE MARKED WITH #ad. "I" IN THIS CASE MEANS THE OWNER OF FILMDAFT.COM. PLEASE READ THE FULL DISCLOSURE FOR MORE INFO.
Making a video go viral on TikTok requires a different strategy than making a viral video for Facebook or YouTube.
As a social media platform, TikTok offers brands and content creators a largely untapped market to play around with.
With more than half a billion active monthly users, the potential reach of TikTok is astronomical.
And despite its reputation as a platform for the "younger generations", about half of the app's users are over the age of 35. (In fact, #Over30 is one of the platform's most popular hashtags)
It is clear to see that any social video strategy or digital marketing plan that doesn't include TikTok is missing a valuable source of traffic and engagement.
Here are 12 tips on how to make your video go viral on TikTok:
1. It's All About The Hashtags
The most important element of going viral on TikTok is the hashtags. Most people browse for new videos to watch by clicking on unique or funny tags that catch their eye.
Tagging your video with the most relevant and most popular hashtags helps ensure that your video is then seen by more people.
It is important to pick hashtags that are currently trending but not yet overpopulated in order to stand a better chance against the competition.
Jumping on trends right when they start is the best way to accomplish this. If you're late to the game, you'll be competing with thousands of other content creators to score the top spot.
Luckily, the Discover tab offers content creators and marketers a quick glimpse of what's currently trending.
Including the #ForYou hashtag is also beneficial because it helps TikTok serve up your content to more people who often watch new content on the For You tab.
2. Understand Your Audience
Understanding your audience is critical to creating a viral hit on any platform and TikTok is no exception.
What are people looking for when they scroll through TikTok? The answer to this question is different than what users of other social media platforms may be looking for.
Unlike Twitter which is used primarily for information, Facebook whose main aim is connection, or YouTube which is used heavily for education – TikTok is all about entertainment.
Popular video categories include lip-syncs, dances, jokes, pranks, parodies, challenges and memes as well as lifestyle content like recipes, crafts, workout routines and beauty tutorials.
Just keep it light-hearted and remember that your audience is most likely hopping on the platform to escape from the real world and are looking to laugh, feel inspired, or be entertained.
3. Use The Duet Feature
Capitalize on the success of an already-popular video by utilizing the Duet feature to add your own spin on things. TikTok's Duet feature allows content creators to post their video side-by-side with another user's video.
Popular TV chef Gordon Ramsay has mastered the art of the Duet video with his hilarious reactions to trending cooking videos.
The strategy behind these reaction videos is brilliant, as it has allowed Ramsay to be the master of his own unique TikTok series.
These simple short videos rack up millions of views apiece and have even led to the creation of his own trending hashtag: #ramsayreacts.
4. Grab Attention
TikTok initially serves your video to a smaller subset of users who may or may not even follow your account. This makes TikTok one of the best platforms for gaining organic video views and followers.
Do what you can to create a good first impression with each video. The first few seconds need to be engaging, and your lighting and editing need to be on point. A catchy song choice and the use of attractive models doesn't hurt either.
5. Time It Right
With TikTok, the time you post your content matters.
Where is your target audience located?
When are they most likely to be online?
You need to plan to publish your content at times that are popular with your intended audience.
Third-party scheduling tools can also help with this. Most scheduling platforms also have their own analysis of the most popular times to post and can suggest an ideal time slot for you to post.
6. Watch For Challenges…
TikTok frequently pushes out their own unique challenges, often centered around the release of new features or editing tools within the app.
Staying on top of when new features are released and being ready to jump onboard with challenge videos is a great way for brands and creators to gain quick exposure.
For example, when TikTok released the [Big Head] filter the #pewpewpew lip-sync challenge was created. Simple enough right? This silly hashtag has since racked up more than 2 billion views.
7. …Or Create Your Own!
Let your creativity shine and dream up your own viral challenge. Whether you're an individual content creator or a brand, TikTok offers any user an equal shot at going viral with the right challenge.
Chipotle smashed all sorts of social media marketing records, giving us all a lesson in how it should be done!
Their viral #GuacDance challenge campaign created for "National Avocado Day" scored more than 250,000 responses and 430 million video views in just 6 days!
And this success didn't just stay on the platform either. Real-world metrics proved that the promotion translated into more sales in their restaurants on National Avocado Day.
8. Collaborate
Linking up with popular TikTok influencers can gain your brand, hashtag, or video a ton of mileage. New brands who are just entering the TikTok space for the very first time can especially benefit from a collab with other existing popular accounts.
For example, the clothing company Hollister Co. doesn't push out their own content but instead partnered with viral TikTok star Charli D'Amelio to create hit videos and score millions of views for them. Now that's smart marketing!
9. Keep It Short & Simple
This isn't YouTube where you can ramble on for hours at a time. With video limits of 15 seconds or 60 seconds, TikTok is the place to keep it short and sweet.
There are ways around this limit of course, such as posting a series of videos for a longer set of dance moves or speeding up your video before posting to get to the end of a makeup tutorial.
For example, this simple video of a pool noodle Christmas craft received more than 8 million views because it offers viewers something of value in 60 seconds or less: a fun distraction when budgets are tight and the holidays are coming.
10. Optimize Your Audio
On TikTok, your audio matters just as much (if not more) than your actual video content.
Since TikTok originally began as a lip-sync app, it's no surprise that the key to viral success for many content creators on TikTok is through the use of a trending song.
The app allows users to browse and include thousands of unique sounds including songs, movie clips, voices, and other funny sound effects.
Once a song goes viral, it offers an opportunity for other users to piggyback off the same audio and recreate the viral hit on their own channels.
11. Be Authentic
There's nothing millennials and Gen Z'ers hate more than a brand or content creator who is trying too hard.
Users on TikTok will see right through you if you post something that is not genuine or real. Don't change your brand or try too hard to look young and "hip" if that's not who your brand is on other social media platforms.
One brand that does a fantastic job of this is The Washington Post. By posting videos poking fun at millennial office culture, they understand who they are, who their target audience is, and aren't trying to be something they're not.
12. Push The Envelope
Like with other social media platforms, the extreme or unique videos are usually the ones that go the furthest. Don't be scared to push the envelope and try something new and different.
TikTok is the absolute best platform to test out new things that you aren't sure will catch on or see if something is a right fit for your brand.
Generally, its audiences are more forgiving and more appreciative of content creators who are willing to take a risk in the name of art.
Case in point: video editor Zach King who has built a brand and gained more than 50 million followers with his mind-blowing effects and stunts like this collab with Jason Derulo.
Conclusion
The key to going viral on TikTok is to understand your audience, keep up on the latest trends, create engaging content, and use the right hashtags.
With so many millions of users across the world on a platform that is only going to keep growing and innovating, TikTok offers marketers and content creators new ways to grow and innovate as well.
Don't sleep on TikTok and be sure to get your best content out there ASAP!
---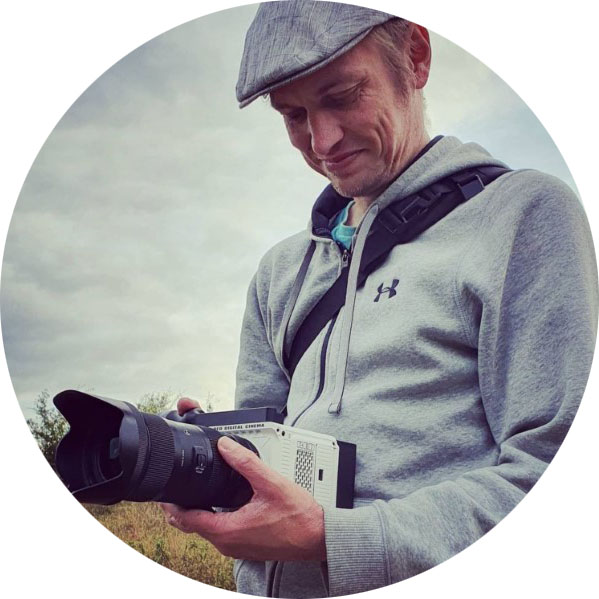 About the author:
Jan Sørup is a videographer and photographer from Denmark. He owns filmdaft.com and the Danish company Apertura, which produces video content for big companies in Denmark and Scandinavia. Jan has a background in music, has drawn webcomics, and is a former lecturer at the University of Copenhagen.