DISCLOSURE: AS AN AMAZON ASSOCIATE I EARN FROM QUALIFYING PURCHASES.
THIS POST MAY CONTAIN AFFILIATE LINKS, MEANING, AT NO ADDITIONAL COST TO YOU, I EARN FROM QUALIFYING PURCHASES. AFFILIATE LINKS ARE MARKED WITH #ad. "I" IN THIS CASE MEANS THE OWNER OF FILMDAFT.COM. PLEASE READ THE FULL DISCLOSURE FOR MORE INFO.
Making a video go viral on YouTube is one part content, one part strategy, and one part luck. As video marketers, vloggers, and video content creators, we can tap into the first two and hope for the latter.
There is no single recipe for a successful viral video, which is actually a good thing because it means that there are more approaches you can take to create your video.
Below, I've compiled a list of successful viral videos that make for good case studies. This isn't a step-by-step guide to creating a viral video, but different ways to success.
1. Grab Attention With A Hook
You can somewhat compare a viral video to a pop song. A good pop song hooks you in within the first few seconds. And you'll recognize it immediately the next time you hear it.
The same is true for a viral video.
A good hook is essential to grabbing your viewers' attention in the first few seconds.
A hook can be many things:
the title of the video
the thumbnail itself
instant value (tell the users what to expect)
your opening sentence
your opening energy (from energetic to sad)
something unexpected happening
something that makes the audience wonder what's going on
a fascinating fact
a problem where you offer the solution
a joke
a question
A case in point is the video above from YouTuber Peter McKinnon. Within the first 10 seconds, we know what we're going to get, and the clock has already started ticking.
And the thumbnail where McKinnon puts a big hunting knife against a camera lens is enough to lure you in.
2. Have a Strong Message To Send
There are many keyboard warriors, trolls, and asshats on the internet who love to put other people down.
One example is body shaming when people comment negatively on other people's looks, which – unfortunately – is still too common.
As a fitness guru, you're especially exposed to these types of comments because your videos are about shaping the body.
So fitness instructor Cassey Ho from blogilates decided to fight back in the creative video above from 2015, which went viral.
3. Make It Speak to Emotions
People naturally react to and want to share or comment on things that evoke strong emotions. This could be anger, fear, sadness, humor, or excitement.
This is why we see many viral videos that are either humorous pranks, pop culture parodies, or short clips of adorable pets.
We can all relate to a certain emotion, so tapping into a specific one can you with a lot of traffic.
Case in point is the elevator prank for LG screens above, which tapped into a lot of different fears related to elevators and heights.
It's the pathos of video marketing.
4. Timing It Important
Having a finger on the pulse of what people are talking about, feeling and thinking are crucial to creating viral video content.
On April 3, 2010, Apple released their 1st generation of iPad and the internet was buzzing. On April 3, 2010, Blendtec's CEO Tom Dickson decided to blend the new iPad to show off the power of Blendtec Blenders.
Naturally, the video went viral.
The lesson learned? Time it right and you just may have a viral hit on your hands.
5. Be Creative & Be Willing To Experiment
Your very first video probably won't catch on right away. The longer you keep at it and the more ideas you try, the more likely it is for something to stick.
Many videos that go viral aren't actually featuring something popular or trending but something new, different, extreme, or unique.
A case in point is this old ad for Quicksilver featured above where someone 'dynamite surfs' in the shallow artificial lakes in the center of Copenhagen.
Its aesthetics are far removed from the polished commercials we usually see from clothing companies and shot intentionally in a darker, grittier way.
This video went viral, and it even got picked up by Mythbusters, who wanted to test if it was possible to surf with dynamite. Hint: It's busted.
6. Snowball Your Success
When you find something that works, stick with it and double down on it.
For example, the wildly popular pet channel Tucker Budzyn originally went viral due in part to hilarious taste-testing videos featuring the lovable golden retriever (above).
Realizing they had caught on to something, the content creators went on to make many more taste-testing videos and other funny videos with their signature dog-language captions.
The couple went viral, eventually developing an entire brand around their adorable pup and his gang of friends, with their videos regularly scoring upwards of 10 million views apiece.
Loved by both kids and adults alike, this channel is a perfect example of finding what works and developing your brand around it.
7. Optimize For Ranking
Using the right title, video tags, and keywords will help optimize your video for both YouTube and Google search engines.
Video tags are keywords that your audience searches for on YouTube that will help them find your video in the results.
Think about what's relevant, what's trending, and what's popular. Then incorporate those search terms into your video's tags, title, and description.
Take the time to consider what relevant terms your audience may be searching for. With a little research, you can easily develop your content strategy around trending keywords and go from there.
There's room for both a title, tags, a description, and subtitles on YouTube. And using text will help YouTube's algorithms understand what your video is about. Use it!
8. Cross-Promote
Contrary to popular belief, you don't have to have a ton of subscribers to go viral on YouTube. One of the ways this can be achieved is to cross-promote.
Using Reddit, Facebook, Twitter, and other social media platforms to market your video is always a good idea.
Ending up on the trending page of Twitter or the front page of Reddit can help get you the views you need even outside of the YouTube platform.
Always post your video to as many places as possible – you never know when one of them might catch on.
9. Test Different Versions
Many advertisers use this method to select their winning viral ad. It's called A-B testing or split testing. If you are marketing a product or brand, this idea may work for you too.
Create and post a few different versions of the video using slightly different content.
Select the one that performs the best and throw your marketing dollars behind that one.
Not only will this get you better metrics on your video, but it also helps you get a better idea of what type of content is most popular and where you can direct your content creation efforts in the future.
10. Be Authentic
For a video to go viral, it needs to be authentic. That's why so many viral videos are videos about people falling, cute pets, or crazy situations.
Remember the Star Wars mask mom video above? She had no idea her excitement for the new Chewbacca mask would go viral, and she would end up on prime time televisions all over the world.
The Star Wars Chewbacca mask video was unplanned and successful because it tapped into something authentic. Laughter really is contagious.
As a video marketer or content creator, you need to tap into this feeling of authenticity. You can't just sit at the side of the road with your smartphone camera on and wait for something exciting to happen.
And on the other hand, if you're lucky to catch something funny with your camera that goes viral, that video won't be of much use to you if you can't turn it into sales or other kinds of monetization. So you need to plan ahead.
Authenticity isn't about something actually being authentic, but more about something feeling authentic.
Just think about the 'dynamite surfing' video further up in this article. It feels gritty and authentic, but it is part of a very successful marketing strategy from the very beginning.
But if you throw up a funny cat video or 2 with no intention or thought behind it, your audience will see right through it.
Of course, you may still get lucky, but you won't likely have the staying power to build a truly viral brand that people naturally like and want to engage with.
Authenticity turns viewers into followers and followers into fans.
Conclusion
The key to going viral is great content, effective marketing, and a little bit of luck.
You raise your chances of winning by tapping into emotions and the feeling of authenticity when creating your video. Give people something of value, surprise them, and the chances of your video going viral have already increased.
And remember, the most popular videos are talked about offline just as much as they are viewed online. Create something that people want to talk about.
Mastering the YouTube keywords and tags, plus creating a good thumbnail and video title, are also important for a successful video marketing strategy whether we are talking about a vlog or an ad for a big company.
Best of luck in your viral video creation!
---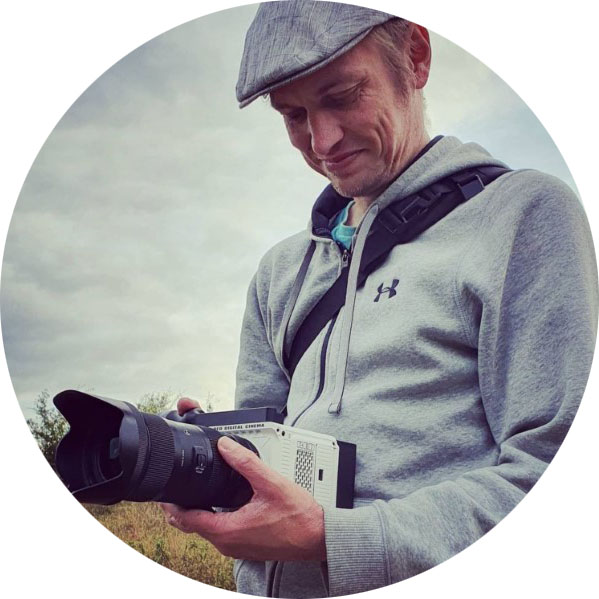 About the author:
Jan Sørup is a videographer and photographer from Denmark. He owns filmdaft.com and the Danish company Apertura, which produces video content for big companies in Denmark and Scandinavia. Jan has a background in music, has drawn webcomics, and is a former lecturer at the University of Copenhagen.