DISCLOSURE: AS AN AMAZON ASSOCIATE I EARN FROM QUALIFYING PURCHASES.
THIS POST MAY CONTAIN AFFILIATE LINKS, MEANING, AT NO ADDITIONAL COST TO YOU, I EARN FROM QUALIFYING PURCHASES. AFFILIATE LINKS ARE MARKED WITH #ad. "I" IN THIS CASE MEANS THE OWNER OF FILMDAFT.COM. PLEASE READ THE FULL DISCLOSURE FOR MORE INFO.
Since the first YouTube video was uploaded on April 23, 2005, YouTube has become a sensation.
If you're one of many talented YouTube video creators, then you know the importance of having people watch your creations. Without viewers, you cannot grow your audience and continue producing great content.
Read on to learn a few simple ways to increase your YouTube views.
1. Create Great Content
This might seem like an obvious solution, but it's worth mentioning that if you want more views, your content has to be compelling.
No matter how much you promote your YouTube channel, you will not get as many views as you want if your content is not interesting.
Take this moment as an opportunity to look at the content you produce on your YouTube channel. Are you proud of what you're putting out for your viewers? How can you improve your content?
2. Take a Look at the Fundamentals
What do all YouTube stars have in common? They all have the basics down. You cannot bring in a large crowd to your channel without having the basic structure of your channel completed. 
For starters, ensure you define your visual identities, such as the icon, channel art, editing techniques, and more. You also want to fill in the "About" section, so your viewers learn exactly who you are. It's important your viewers connect with you. 
Next, you should perform constant housekeeping checks, so all of your information is up to date. Include links to all of your social media handles and other ways to contact you.
3. Focus on Your Niche
Your niche is the reason why viewers will tune into your channel. Rarely do people want to tune into a channel that doesn't have a well-defined niche.
If the purpose of your YouTube channel is to teach Americans how to cook traditional Mexican food, then you need to focus on making it a niche.
For example, there are plenty of YouTube channels where you can learn to cook Mexican food, so why is your channel different? If your specialty is food from Northern-Mexico, you make this explicit to your viewers.
Want to get even more narrow? You could focus on teaching viewers how to cook vegan versions of northern Mexico cuisine.
4. Never Stop Improving
If you want to attract more viewers to your channel, you must never stop improving. As you might already know, trends tend to change fast, and YouTube viewers tend to gravitate towards what's popular.
Even if you have a well-defined niche, you need to continue researching how to make it better.
Start by learning what your competitors are up to. Although you should never copy their content, it will give you ideas that you can make your own.
Before you're done creating a video, you should start thinking about the next one.
5. Optimize Your Channel
One proven way you can get more viewers to your YouTube channel is by optimizing it. Like many platforms, YouTube will prioritize your content if it has the right set of keywords.
Picking the right keywords means you will know ahead of time what your viewers will search for, which means you need to do your research. Do your viewers want to see tutorials, entertainment, or inspirational videos.
Finding the right keywords for your YouTube channel might take some time and practice.
6. Channel Subscriptions
What is better than getting new viewers to your channel? Getting your loyal viewers to come back to your channel is the best way to improve views and grow your business.
The only way to create long-term viewers is by encouraging new ones to subscribe to.
Many successful YouTube stars ask their viewers to subscribe before continuing on with the video. However, it's not as easy as asking them to subscribe; you should make the subscribe button easily available to them.
Also, let them know the benefits of subscribing, such as being the first to know when you publish new videos.
7. Create Playlists
If your main goal is to increase viewers to your YouTube channel, chances are you want them to watch more than one.
You want to increase viewers across all your videos, not just one when a viewer visits your channel. Because sometimes people don't want to take the time to browse through your channel, putting all of your videos on auto-play.
One way to encourage viewers to stick around your channel is by creating playlists.
Playlists will allow you to compile similar content together, so viewers have all of the information right at their fingertips.
8. Use Cards and End Screens
Cards and end screens are another way for you to increase your viewers. With the help of these cards, you can help direct your viewers to the next video.
Think of YouTube cards are as interactive text that appears while the video plays. For example, many YouTube stars use these to poll their viewers.
Keep in mind; you should only use cards to your videos to add content to your videos. Before you create one, decide whether or not it will add value to the video.
If you have too many cards, viewers might get overwhelmed and not pay attention to the message.
9. Get to Know Your Viewers
Another way to ensure you get more videos to your channel is by building relationships with your audience. They will be more likely to keep watching your videos if you interact with them.
Don't forget to acknowledge their comment, answer their questions, and talk to them like they're your friends.
10. Make Videos No One Else Makes
Although this might seem easier said than done when there are millions of YouTube channels, you should focus on creating videos no one else has made yet.
You don't have to re-invent the wheel, but you can add a fresh spin. When you brainstorm for your next video idea, think about how you can make it fresh and unique.
Time to Increase Your YouTube Views
Now that you know about these different ways to increase your YouTube views, you're ready to become a sensation. Remember to always create great content, engage with your audience, create playlists, and just generally put in the effort. It really pays dividends!
Are you looking for ways to improve the lighting of your YouTube videos? Check out our lighting section.
---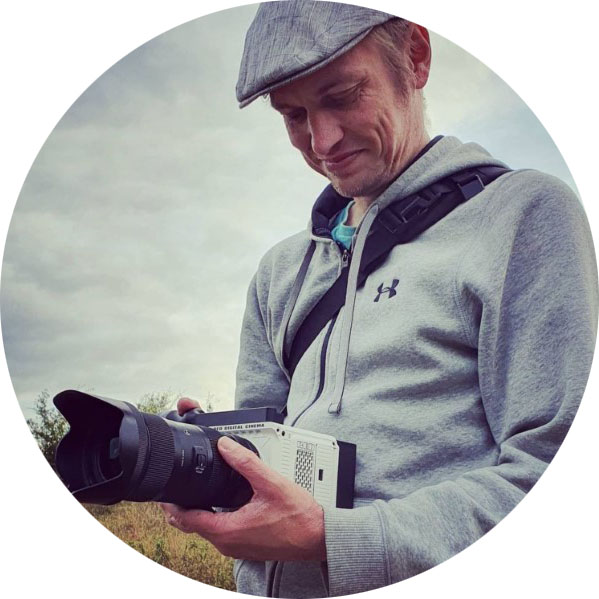 About the author:
Jan Sørup is a videographer and photographer from Denmark. He owns filmdaft.com and the Danish company Apertura, which produces video content for big companies in Denmark and Scandinavia. Jan has a background in music, has drawn webcomics, and is a former lecturer at the University of Copenhagen.